CHUBBUCK — Idaho State Police identified on Tuesday the local man who allegedly struck a trooper and his patrol vehicle while attempting to flee the scene of a traffic stop in Chubbuck.
Daylon Preacher, 29, of Fort Hall, was arrested on charges of felony eluding and on an outstanding felony warrant out of Bannock County.
Preacher has also been charged with misdemeanor resisting and obstructing arrest and providing false information to law enforcement. State police also said additional charges against Preacher are pending.
State police did not identify the injured trooper but said he has been treated and released from medical care.
The incident began to unfold around 4:25 p.m. Tuesday when an Idaho State Police trooper attempted to pull over a vehicle, state police said.
Preacher initially stopped behind the Common Cents gas station at the intersection of Yellowstone Avenue and Chubbuck Road in Chubbuck, according to police.
Preacher then sped away from the scene, striking the trooper and then his nearby police vehicle in the process, police said.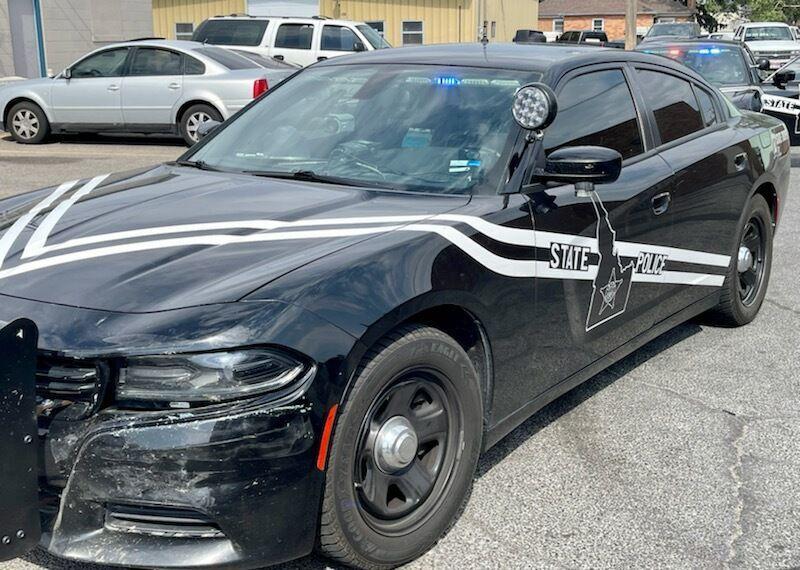 The injured trooper was able to drive his damaged patrol car to Portneuf Medical Center in Pocatello for treatment.
Preacher then continued fleeing northbound on Yellowstone Avenue when he struck another vehicle at the intersection of Yellowstone Avenue and Siphon Road, police said. The driver then exited the vehicle and ran from the scene.
Preacher was arrested on the 200 block of Siphon Road about 45 minutes after the chase began and transported to the Bannock County Jail in Pocatello where he remains incarcerated with at $40,000 bond.
Pocatello police, Bannock County Sheriff's Office deputies, and Chubbuck police assisted during the incident.
Preacher is due back in court on July 28 for a hearing in which prosecutors will attempt to prove there is enough evidence against him to send his case to trial.
If convicted of the charges against him, Preacher faces up seven years in prison and up to $52,000 in fines.