ARIMO — The Marsh Valley School District superintendent says he feels lucky to be alive after a man broke a baseball bat over his head and tried to gouge out his eyes during an altercation outside the district's main office on the morning of June 23.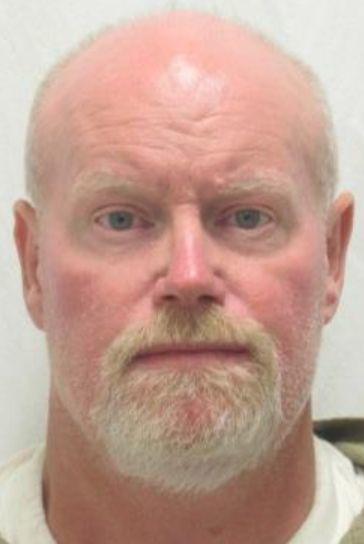 During a recent phone interview with the Idaho State Journal, Marsh Valley School District Superintendent Marvin Hansen said he was sure the man who's accused of attacking him, David Lance Battson, 50, of Inkom, could have killed him had he not engaged the bat-wielding assailant.
"That was one hell of an experience to be attacked with a Louisville Slugger by a guy who was shouting he's going to kill me," Hansen said about the incident. "When the bat finally broke, that's when he started gouging my eyes out."
Battson told deputies his motivation for attacking Hansen was a claim from his wife that Hansen had "forced himself sexually" on her. Bannock County Sheriff Tony Manu confirmed that he asked the Tri-County Sheriff's Association last week to investigate the sexual allegation Battson made, based on the possible perception of a conflict of interest with Bannock County authorities looking into the claim because a Marsh Valley school board member is a retired Bannock County sheriff's deputy. Hansen has denied the sexual allegation made by Battson.
Before Battson allegedly attacked Hansen around 11 a.m. on June 23, Hansen was standing on the sidewalk in front of the district's main building located at 40 School St. in Arimo talking on his cellphone, he said, adding that reception inside the building is spotty at times.
The alleged altercation began after Battson apparently saw Hansen, crossed the opposite lane of travel in his pickup truck, accelerated up onto the sidewalk and came to a sudden stop a few yards from where Hansen was standing, Hansen said. Bannock County Sheriff's Office deputies photographed skid marks on the sidewalk, according to police reports the Journal obtained.
After exiting the truck armed with the baseball bat, Battson struck Hansen once in the rib cage before hitting him "square on the top top of my head," Hansen said.
"That's when I tackled him and just tried to hold him down on the ground," Hansen said. "He was swinging the bat from above his head, but I had a hold of it so he couldn't really get a big swing in."
Battson told responding Bannock County Sheriff's Office deputies that he struck Hansen several times over the head with the bat until it broke into two pieces. Battson then dug his fingers into Hansen's eyes, police said.
Hansen grabbed the larger half of the broken bat and began to retreat back toward the district office building, police reports say. It was at this juncture that Battson folded his truck seat forward and retrieved a tire iron, Hansen said. Fearing Battson, who has been charged with one count of felony aggravated battery for the incident, was removing a firearm from the pickup, Hansen said he ran back into the district office building.
"I was sure he was going to the truck to pull out a gun," Hansen said. "The entire time he just kept shouting that he was going to kill me."
Hansen said he locked himself inside his office in the district building and phoned police, one of several calls the Bannock County Sheriff's Office said it received about the incident.
In an effort to enter the district office building Battson smashed a glass door with the tire iron but cut his elbow in the process, police said.
Following his unsuccessful entrance, Battson walked across the street, sat on the sidewalk and waited for sheriff's deputies to arrive. He told the deputies it was pointless to flee considering everybody at the district office building knew who he was. Deputies found Hansen in his office with his eye swollen and holding a bandage to his bloody head.
Both Battson and Hansen were transported to Portneuf Medical Center in Pocatello for treatment of non-life threatening injuries.
Hansen sustained broken ribs and a concussion as a result of the attack and remained hospitalized at PMC overnight, he said. He was released Wednesday afternoon.
Battson was treated at PMC and then transported to the Bannock County Jail in Pocatello where he remained incarcerated until posting a $10,000 bond on Wednesday.
Battson said he brought the bat with him because recent shoulder surgery left him with impaired shoulder movement and he thought the bat would make it easier for him to knock Hansen to the ground so he could "put the boots to him."
Hansen denied the sexual misconduct claim, saying, "I believe Dave Battson was operating under misinformation. There is an investigation that has happened that found no merit to the accusations against me and that's all I can say on that."
Hansen announced his resignation as superintendent earlier this month via Facebook following accusations that he sexually harassed a former district employee based on something that allegedly occurred several years ago, the Journal reported on June 11.
Hansen said he's received an offer from the Marsh Valley school board that would allow him to stay on as an interim superintendent on a one-year contract at a reduced salary while the board searches for his successor.
"This allegation was immediately shared with the school board chairman," Hansen wrote in his Facebook post regarding the sexual harassment claim. "The school board hired legal (counsel) who retained an impartial investigator to investigate this allegation. The investigator and legal (counsel) determined the allegations were unfounded, but they determined there was an ethical violation on my part for misuse of a district phone and car. I sincerely apologize for wrong doing on my part."
Kevin Fonnesbeck, who chairs Marsh Valley's school board, said the conditional offer for Hansen to remain on as interim superintendent will be discussed and possibly approved during the board's July 13 meeting. Fonnesbeck declined to comment on the investigation into the sexual harassment allegation against Hansen citing a school district policy not to comment on personnel matters.
Battson is due back in court on June 30 for a hearing that will involve prosecutors attempting to prove there is enough evidence against him to send his case to trial.
If convicted of the charge against him, Battson faces up to 15 years in prison and up to $50,000 in fines.