IDAHO FALLS — About six years after publishing a book detailing how he blew the whistle on racism and discrimination at the Idaho National Laboratory, a local author is back at it again with a book about what it's like being Black in East Idaho.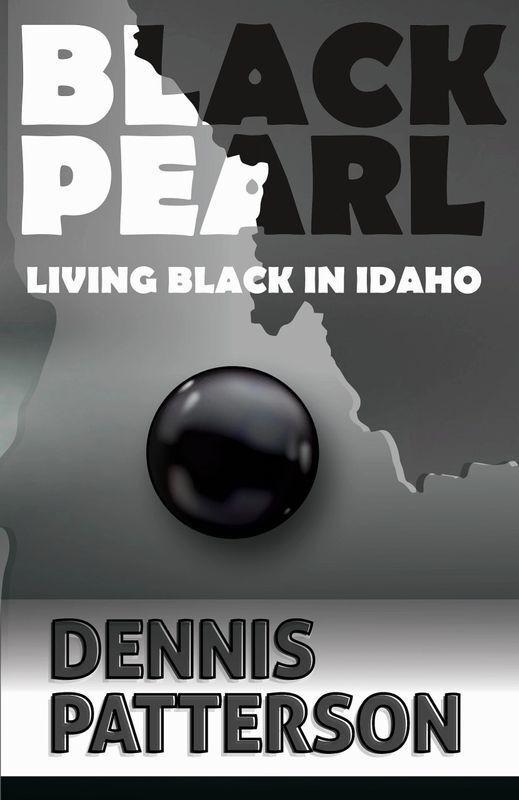 Idaho Falls resident Dennis Patterson says his new book, "Black Pearl: Living Black in Idaho," attempts to raise awareness and understanding of racism, discrimination and white privilege, with the purpose of making Idaho a better place to live.
"The word that comes to mind is interesting; it's very interesting," Patterson said in describing what it's like to be a Black man living in East Idaho. "I've had incredible challenges and obstacles but I have also had incredible opportunities."
A 1978 graduate of Idaho State University, Patterson, who lives in Idaho Falls, published his first book "Whistleblower: Justice over Discrimination and Ethics Violations" in the spring of 2014.
"Whistleblower" provides a first-person account of Patterson's handling as an ethics officer for the Idaho National Laboratory of an allegation that a fellow Black INL employee was unfairly terminated. Patterson said he discovered violations of company policy, regulations and possible racial discrimination, of which management refused to cooperate, withheld evidence, manufactured evidence and impugned Patterson's character. Nonetheless, he said justice was served and the employee was able to return to his job at the INL.
However given the serious acts of alleged misconduct, Patterson desired to meet with the company president, which he said would result in him being the subject of repeated and ongoing harassment and retaliation over the next four years.
"This ended with me filing a complaint with the Department of Energy headquarters in Washington, D.C., and I ultimately won my case," Patterson said. "Finally in 2009 I was able to continue on in my career. I survived it by always remaining hopeful, leaning on my faith, my friends and family and I was OK. I was vindicated in the end."
Patterson's newest book, "Black Pearl," takes readers on a journey alongside Patterson as he grows up in East Idaho, coming to grips at an early age with race and racism.
Now retired from the INL and a few months removed from working part-time as a substitute teacher, Patterson said he had long been planning to author "Black Pearl" and was unfortunately thrust into action this year following the killing of George Floyd and the subsequent nationwide and international protests against racial injustice.
"I started writing in March, just before COVID-19," Patterson said about authoring "Black Pearl." "Then the events this year created a burning passion inside of me and I knew I needed to get this story out there because I want to be a part of the solution. When George Floyd was killed, the first thing I did was get out and participate in the marches and I became engaged in the Black Lives Matter protests."
In addition to personal examples in which Patterson experienced racial discrimination while living in Idaho Falls, "Black Pearl" details the experiences, complete with names, dates and places, in which other African Americans in Southeast Idaho encountered racism and discrimination, both at the INL and in their personal lives. Such stories includes a deep look inside a 2013 story involving a black family in which two black men were Tased inside of their home following a noise complaint filed by a neighbor.
"Black Pearl" also tackles the notion of Mormonism and how it's incredibly difficult being black in an area that's predominantly populated by those who are of The Church of Jesus Christ of Latter-day Saints faith.
"I didn't approach this topic with the point of wanting to cause harm to the LDS church, but rather to have people understand the impact of their teachings," Patterson said. "Growing up with the knowledge that you are cursed because of your black skin, that was painful and it didn't change until I was 23.
Patterson also offers a general perspective on what it's like being Black in other areas of the country that, like Idaho, have mostly white populations, citing an example in which he was pulled over and surrounded by several police officers who arrived on the scene with their guns drawn.
Idaho Sen. Cherie Buckner-Webb describes "Black Pearl" as "a compelling read that will engage, surprise and raise your awareness."
"A black pearl is described as exquisite, powerfully made, symbolic of many things, a rarity (and) 'Black Pearl: Living Black in Idaho' is all of those things and more," Buckner-Webb said. "He shares an intimate, personal glimpse into a purposeful life that necessitates skillful management of multiple polarities on a daily basis. The journey of a Black man in Idaho."
Not just an opportunity to detail the experiences he has had in his life, Patterson said he is hopeful his new book will be one that is considered relevant to the national conversation to end racial injustice, both in Idaho and abroad.
"Race is an issue here in East Idaho and we need to learn from the types of incidents that are included in this book, "Patterson said. "We have to be willing to look at our past and see where we made mistakes to be able to say this is wrong, and we are going to be better."
Copies of "Black Pearl: Living Black in Idaho," will be available for purchase on Amazon as well as in select Barnes and Noble locations starting Thursday, Oct. 22. Those looking for more information about the book or Patterson can visit dennispattersonauthor.com.