POCATELLO — Firefighters quickly got the upper hand on a shifty wildfire that ignited on the city's east side Monday afternoon, threatening a school and forcing evacuations.
The fire was originally reported around 2:50 p.m. Monday in the area of Interstate 15 and Barton Road south of Idaho State University's Eames Advanced Technical Education and Innovations Complex, authorities said.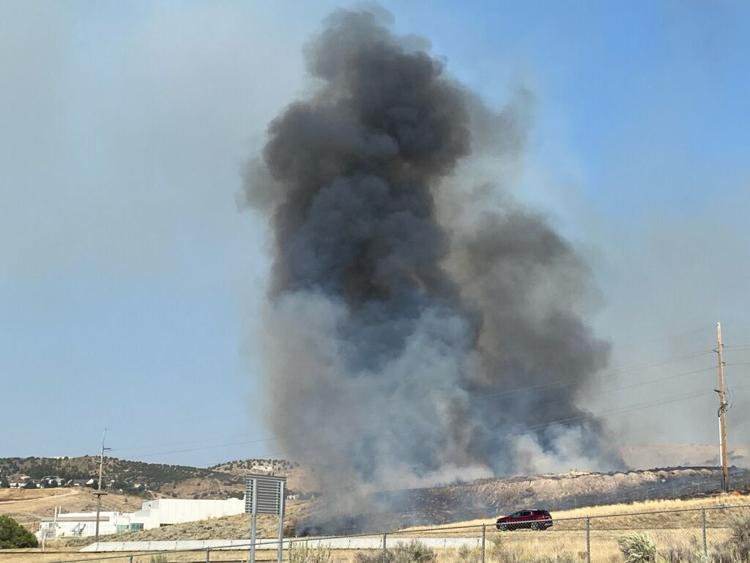 Strong winds initially pushed the blaze north along Interstate 15, authorizes said. Winds then shifted and began forcing the blaze east toward Franklin Middle School and ON Semiconductor.
When the fire neared the East Terry Street underpass, winds shifted again, blowing the fire west away from ON Semiconductor and Franklin Middle School and back toward Interstate 15. That's when firefighters were able to contain the blaze, authorities said.
The Pocatello Fire Department around 4:25 p.m. said the blaze was fully contained and had scorched approximately 50 acres. Firefighters were planning to remain on site for the next four or five hours to watch for hot spots.
Authorities had plans to evacuate those in the area of Franklin Middle School near East Terry Street before containing the fire, authorities said.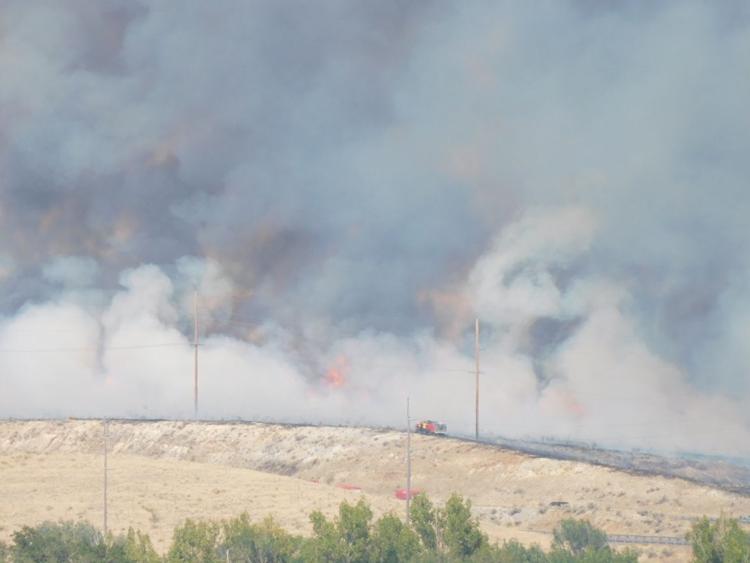 ISU asked individuals inside the Eames Advanced Technical Education and Innovations Complex, Business and Technology Center and Idaho Accelerator Center to evacuate the buildings and leave the area.
The northbound on-ramp to Interstate 15 at exit 67 south of Pocatello was temporarily closed for about an hour because of the fire, authorities said.
Firefighters from the Bureau of Land Management and Chubbuck assisted Pocatello firefighters in extinguishing the blaze.
The Pocatello Fire Department said the blaze did not result in any injuries.
ISU said in a Monday evening news release that a fence on the west side of the Eames Complex was the only university property damaged by the fire, and that damage was minor.
The Pocatello Fire Department says the cause of the fire remains under investigation. More information about what may have caused the blaze is expected to be released on Wednesday.