The three finalists to become the next men's basketball head coach at Idaho State University have been unveiled.
Either Gus Argenal, Saul Phillips or Ryan Looney will be the Bengals' next coach, ISU Athletic Director Pauline Semons Thiros confirmed Monday.
The three candidates made the cut after 13 interviews were conducted at the NCAA men's Final Four the weekend of April 6 in Minneapolis. Argenal, a former Nevada assistant coach and head coach at Division II Cal State East Bay, visited Pocatello on April 10. Phillips was on campus Sunday, and Looney made his visit Monday, Semons Thiros confirmed.
A hire is expected soon. But Semons Thiros said it won't come by Monday night, contrary to speculation and rumors, as Looney will be on campus "through (Tuesday)," Semons Thiros said.
Phillips has 12 years of Division I head coaching experience on his resume. He's the only one of the three finalists who has been a D-I head coach.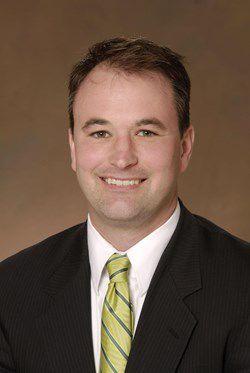 In seven seasons at North Dakota State (2007-14), Phillips had a record of 134-83, including two Summit League regular-season titles and two Summit League tournament championships. He took the Bison to national postseason tournaments three times, going 1-2 in the NCAA Tournament and 0-1 in the College Basketball Invitational (CBI). NDSU's NCAA Tournament win came in 2014, when the 12th-seeded Bison upset No. 5 Oklahoma 80-75.
Phillips was named the Summit League Coach of the Year in 2009 and 2014.
From 2014-19, Phillips was the head coach at Ohio. He led the Bobcats to an 81-77 mark over five seasons, which included an appearance in the CBI semifinals in 2016.
Ohio did not renew Phillips' contract after the 2018-19 season, when the Bobcats went 14-17 for the second consecutive season. His career win-loss record as a head coach is 215-160, good for a winning percentage of .573.
Before he was a head coach, Phillips was a graduate assistant at Wayne State and an assistant coach at Lake Superior State, Milwaukee and NDSU. He was also the director of operations for three years at Wisconsin. 
Phillips, 46, is a native of Reedsburg, Wisconsin, and played college basketball at Division III Wisconsin-Platteville. Phillips was a member of the 1994-95 Pioneers team that went undefeated and won the Division III national title.
Looney's resume boasts successful stints at Eastern Oregon (NAIA), Seattle Pacific (NCAA Division II) and Point Loma Nazarene (Division II). Looney and Point Loma finished as national Division II runners-up this past season.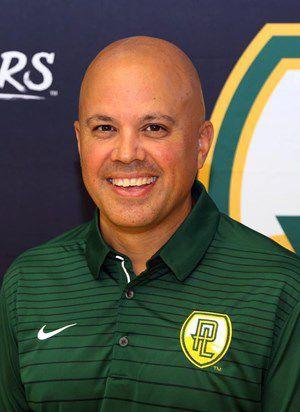 Looney's 31-5 mark at PLNU in 2018-19 gives him a three-year record of 69-28. The 31 wins tied a single-season school record originally established during the 1952-53 season.
Before Point Loma, Looney went 164-51 in seven seasons at Seattle Pacific, winning at least 20 games every season. Looney's SPU teams advanced to the regional final of the Division II national tournament in 2012 and '13.
Prior to Seattle Pacific, Looney spent five seasons at Eastern Oregon, improving the team's record from 4-22 his first season to 25-8 in his final campaign. Overall, Looney went 95-55 at EOU and took his 2008-09 squad to the NAIA quarterfinals.
In 15 seasons as a head coach, Looney's teams have played in 11 national championship tournaments. His career win-loss record is 328-134 (.710).
Looney, 43, played collegiately at Eastern Oregon. His other college coaching experience includes two seasons as an assistant at Wisconsin-LaCrosse and one season as an assistant at North Idaho.
Argenal spent the last two seasons as an assistant coach at Nevada under then-head coach Eric Musselman, who was recently hired to be the head coach at Arkansas. Argenal was the head coach at Division II Cal State East Bay from 2013-17, going 35-76.
You can read more about Argenal here.