POCATELLO – It's half-past three in mid-February at Alameda Middle School and it seems Wilt Chamberlain has just forged a birth certificate and hopped into a middle school basketball game. Never mind, that's Isiah Harwell.
The 14-year-old, wearing a white headband with his navy blue mask on like a chinstrap, sticks out like a palm tree in the Sahara. He looks like the older brother of his eighth-grade teammates at Franklin, many of whom are pushing 5-feet and still shoot like they're hucking a bowling ball. The 6-foot-4 Harwell sleepwalks through the pregame layup line but still draws awe with his rim-high rebounds and effortless finger rolls. It's hard not to laugh at the sheer absurdity of the whole scene.
Isaiah's dad Ron waltzes into the tiny Alameda Middle School gym a few minutes before tip. "This is gonna be bad," he says. He's right. Franklin coach Mark Muzzo plays Harwell sparingly, like a sports car that never hits the open road. Keeping Isiah on the floor more than a few minutes per half has the potential for sky-high scores and a parental uproar.
Isiah checks in to begin the second quarter and the show begins. He steals an inbounds pass like a child swatting at a bubble. He catches a pass on the block, spinning around a brown-haired kid who measures up to his armpit for an easy layup. A hopeless guard tries to drive past Isiah and it goes how you'd expect: Isiah times the dribble, sticks out his mile-long arms and slaps the ball to himself. Problem is, he misses the fast-break dunk. "He's been eating too many pancakes," Ron jokes. The Alameda team tries to adjust, tossing passes to the ceiling to ensure Isiah can't steal them. But he gets on some fast breaks anyway, drives past children to the hoop, nails a 25-foot 3-pointer then misses an attempt from the half-court line. Generously, Isiah is playing at 50% effort level and he looks like a Monstar from Space Jam next to kids his own age.
The fun ends soon after. Isiah picks the pocket of an Alameda guard in the open court, shuffling his feet then lowering his dribbles to spring-load his body. He rises up for a two-handed dunk and takes his dad's advice, hanging onto the rim for a couple seconds. Ron told Isiah that middle-school kids can be unassuming, that they may run under him after a dunk not because they want to hurt him but because they've never played against a kid who can dunk. The bearded referee, who the Harwells have known for years, doesn't abide by the same logic, handing Isiah a technical for his extracurricular time on the iron.
"Dude, what is his deal with Isiah?" a parent asks Ron.
"Hey Ron, you know what it is? He probably could never dunk back in the day."
"The thing about it is, I used to coach his son for like three years."
"Did you not play him enough?"
Ron Harwell is not naive to the preposterous nature of Isiah playing in this game, playing on this team. At this point in his career, Isiah's talent level is light years past middle school games being played in tiny gyms at 3:30 p.m. on a Tuesday. These games are really just an unnecessary risk. No college is going to offer Isiah off these contests. No real development is occurring. At no point in Isiah's life will he ever think back to this Franklin season and say it had any impact on his basketball career — unless he gets injured.
"Not too many people who are doing what he's doing in middle school in a while — at least since I've been here. Even my oldest son (Malek) didn't do what he's doing, like dunking on people," Ron says.
"I could have easily removed him from this type of ball, but what it will do is take away from his friends. His friends won't get to see that and some of the adults won't get to see that. I've seen adults show up at his games that I knew did not have a kid in middle school. I know why they're here. They're here to see him."
Duane Rawlings waltzes into the gym with his oldest son just after the rumblings about Isiah's technical subside. He is one of the adults Ron speaks of: with no kids of his own playing, he's here for Isiah. The Rawlings and Harwells have been family friends for years. Ron and Duane's oldest sons — Malek and Lucas — became buddies. Ron coached all the boys in basketball and Duane manned the sidelines for football.
Ron and Duane have watched each other's children grow up, passing them back and forth from practices and games. Isiah is the youngest, the one being lifted up by those who came before him.
"I honestly can't remember the last time I saw a kid dunk in eighth grade with that ease," Duane said. "My biggest thing with Isiah is I love seeing a kid benefit from his hard work."
Another family friend, Brandon Jackman, watches Isiah's games on the Facebook streams Ron uploads, comparing Isiah's middle school games to "me playing against a bunch of third graders." But Jackman also takes in Isiah's AAU games, the ones against some of the best competition in the country, the ones where Isiah is playing at 100%. That's where the true picture of Isiah Harwell broadens from a local sensation to a possible national phenom.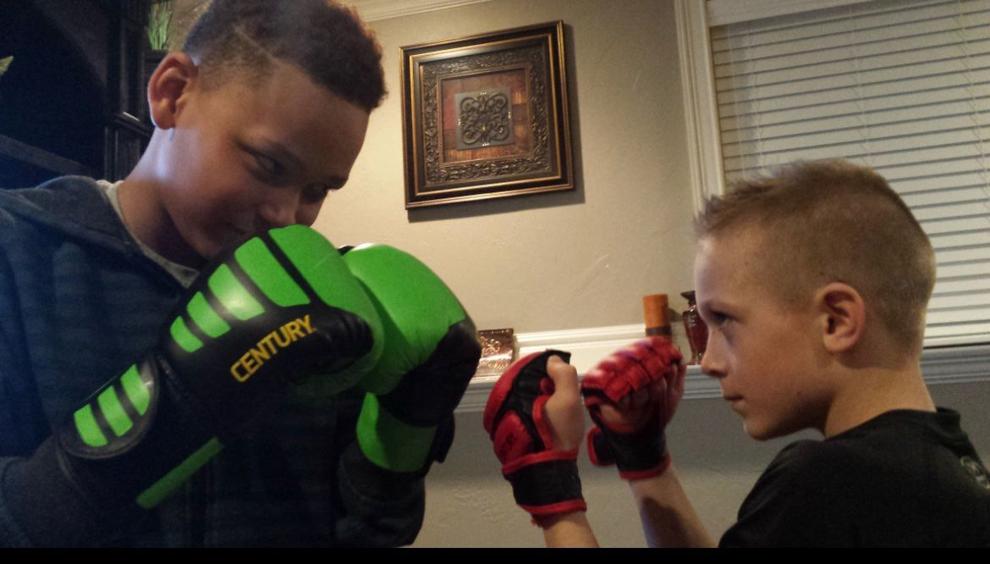 "If he can turn out to be 6-7 or 6-8, it wouldn't surprise me if he ends up going to the NBA, honestly," Jackman said. "I understand the percentages on that but, man, you get a kid who's 6-7 or 6-8 who can handle the ball like he can handle it ... you just never know."
"It's all God and Isiah," Ron says, later quoting Psalm 23:4. "Even when I walk through the darkest valley, I will not be afraid, for you are close beside me. Your rod and staff protect and comfort me."
Isiah Harwell wants to be the best player ever from Idaho, which isn't exactly a towering bar to scale. Since at least the turn of the millennium, no Pocatello kid has signed to play college basketball at a Power 5 school. The glory years of the Gem State's most successful hoopers — including Dale Wilkinson, a mid-70's Highland grad who played a dozen NBA games, and 80's NBA journeyman Steve Hayes, an Aberdeen High and Idaho State alum — are largely in black and white. Even the guy who many consider to be the best basketball product from Idaho, Coeur d'Alene native Luke Ridnour, played high school hoops across the state line in Washington.
Sometimes those with high aspirations chase precedent, or at least acknowledge it to realize their dreams aren't completely crazy. Daring endeavors don't feel so daring if the path has already been trekked by another soul.
Isiah Harwell doesn't have that yellow brick road to follow. A number of Gate City stars — guys like Highland's Stefan Gonzalez, Connor Harding and Daxton Carr, or Century's Matt Stucki — shared Isiah's NBA dreams. None have yet become the trailblazers.
Two decades before Edmund Hillary and Tenzing Norgay first summited Mount Everest in 1953, George Leigh Mallory and Andrew "Sandy" Irvin tried to make it to the top of the mythical mountain. Back when the aid of oxygen was still a controversial climbing technique, the pair began sucking compressed air from the base of the North Col trail. Some speculate they were actually the first to scale Everest, but they died on the mountain, and their potential feat was never confirmed. Nearly 20 years later, when news spread that Hillary and Norgay had reached the peak of the world's tallest mountain, the floodgates of achievement flung open. People saw it was possible. These days, anyone with a few hundred thousand dollars and a dream can say they climbed Everest.
Before the potential and promise of Isiah Harwell was more obvious than rain in Seattle, Pocatello parents were more interested in Ron.
He was the former Idaho State standout turned John Wooden of local youth basketball. Whether coaching kindergarteners at The Academy or leading his Idaho Ballers club team, Ron's squads won — and it wasn't because they were stacked with the best talent. Many believed the success stemmed from Ron's coaching tactics, so much so that parents began asking Ron if their kids could merely practice with his teams.
Every Monday, Ron rents a basketball court at the local Mountain View Events Center from 6 to 7:30. Strolling in one evening in February, the scene is out of a basketball innovation lab. Ron takes nearly every trash can in the building and lines four of them up from the left arc to the left block. Each is a new defender, which calls for a new move.
A few minutes later, Ron is chucking softballs at the three kids — Isiah as well as Century freshmen Jake Rawlings and Zac Gillespie — as they turn on the block, forcing them to catch the hard yellow ball and finish the shot.
"Why do I use the softballs?" Ron asks. "It's like you lose a hand. Like when you're in the lane and someone slaps a hand off the ball. You have to control it with just one hand."
Ron's innovative drills come from everywhere. He picked some tricks up playing for ISU. He scours the internet for others. And some are inventions of his own imaginative mind. Instead of growing Isiah's leg strength by squatting, he'll have his son and youth teams run up a steep hill near Green Acres Elementary School, sometimes mixing in ballhandling drills during the climb.
Some in Pocatello have driven by the hill and seen kids running. They don't need a double take to know who organized it. That's just Ron.
"We'd workout from 4:30 a.m. to 6 o'clock at a little rec center in Pocatello on just, like, speed stuff and ballhandling stuff. We did that for a straight month. Every day during the week for a month, those kids got up," Jackman said of some of the offseason training his son and Isiah went through in 2019. "The next people who had the basketball court after us were the 70-year-olds playing pickle ball."
Ron Harwell is not Lavar Ball. He's not brash. He does not believe his children's success has much to do with him, or push them into anything. With each of his kids, Ron has a one-on-one talk before they enter high school. He knows their goals. He also knows the work it will take to achieve them. So he lays it all out, mapping a plan of attack.
Deshun Harwell, Ron's middle son, was sitting on the couch in the family's living room while his father looked at him from the love seat. Just after Deshun's eighth-grade AAU campaign, the conversation started with Deshun's goal to play both football and basketball at Century.
"I know that you don't want to give up either," Ron told him. "But that means you're going to have to work twice as hard to maintain that great status in both. So it's going to be tough for you, but you can do it."
"We're going to start having to wake up at 5 in the morning," Deshun remembers his dad saying. "At the beginning, he kind of placed it on us. So he would wake up but he wouldn't wake us up. We'd have to wake ourselves up and we'd have to go 'wake' him up."
Ron's process has churned out two of the most dynamic athletes in the last decade of Pocatello sports. Malek and Deshun both starred on Century's football and basketball teams. Malek played basketball at Boise State before transferring to Cal Poly, and Deshun was a defensive back for College of Idaho and is now looking to walk on to Utah State's basketball team.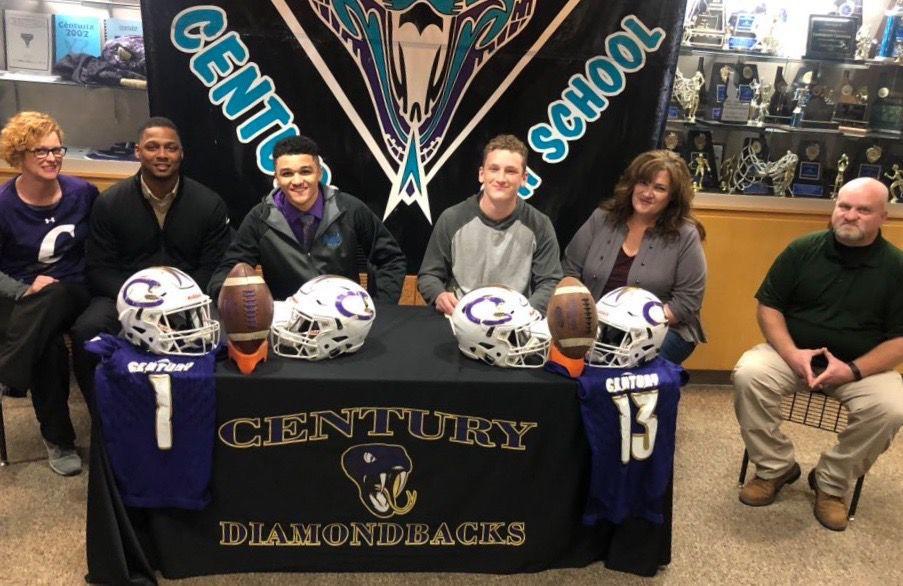 But all along, Ron said that Isiah was his "killer," the one with the greatest promise. Perhaps that's obvious now, looking back on how the youngest always competed with his brothers like a chihuahua attacking a pitbull. What began as naivety progressed into a desire to become the best of the three Harwell boys.
Not long ago, Isiah was asked when basketball switched from a pure hobby to something bigger. He inhaled and flashed his pearly grin.
"Ever since my brother said he'd be able to beat me at everything," Isiah said. "(Malek) said that I'd never be better than him at basketball. 'I was like, 'I'll bet that.'"
Isiah still thinks about that. Some people play basketball to earn money. Some chase fame. Isiah wants to beat his brothers — and they want to help him do it. It is the life cycle, in a way, the passage of time marked when the younger generation's dreams morph into the shared aspiration of their elders. Malek and Deshun's goal is now to help Isiah reach his goal. They were the precedent, leading the way down a road defined by their successes and mishaps.
"Malek created a path for Deshun and me. Then Deshun created another path for me. It's kind of going good for now," Isiah said. "My brother said I was the first one to get an offer as an eighth grader in Idaho."
Ryan Frost was in his first year as Century's head basketball coach. Deshun was a junior for the Diamondbacks, developing into one of the best scorers in the area. And Isiah was an elementary schooler best known for being Malek and Deshun's younger brother. After one game, Isiah ran up to Frost.
"Can freshmen play varsity basketball?"
"If they're good enough, heck yeah they can."
"He just kind of smiled and ran off," Frost said. "Four years ago, he's already scheming this plan up to play varsity basketball as a freshman."
He almost took it a step further. Frost and Century's administration looked into having Isiah play for Century's varsity team as an eighth grader, a plan that was quickly nixed after they learned moving him up would start his four-year high school clock and mean he couldn't play as a senior.
If the rules were different, Frost said, Isaiah likely would have started for Century this year. Instead, he came off the bench for Franklin to ensure the scoreboard didn't look like the Globetrotters trouncing the Washington Generals. Since then, the legend of Isiah Harwell has become real.
He is at an AAU tournament almost every week, playing with the Utah Drive out of Salt Lake, the Rose City Rebels from Portland and a team called Heights, a national squad sponsored by former NFL All-Pro Julius Peppers, based out of North Carolina. The quality of AAU teams is often gauged by the money each trip costs. For the Drive's tournaments in Arizona – and there may be one every other weekend – Ron said it cost over $1,100 each, on average. The flights and hotels and rental cars and meals and admission racked up. The Rebels, which are part of the Nike AAU circuit called the EYBL, pay for him to fly to Portland and attend the tournament. The Heights pays for the whole family to fly to wherever a tournament is, whether that's Arizona or Alabama.
"He's a great scorer and a really good athlete for his age, but his feel is the most important thing I'm impressed with. That stuff translates, even when you get older," said Tim Davis, vice president for the Utah Prospects AAU team who's known the Harwells for years. "I don't know if we've had a kid as dominant as him at his age … The thing that he has is he, at his size, can already play his college position."
Weekends in Pocatello are becoming less and less frequent for the Harwells, which means Isiah is becoming more and more well-known. Cal Poly and Idaho State offered him before he played a high school game. Rankings for eighth graders are all but meaningless, but Isiah was ranked 11th in the Class of 2025 in the country by one outlet, 44th by another and 56th by another.
He's often the only player from Idaho on those lists. No one is surprised. A small population in the Gem State doesn't help, and neither does the two- or three-hour commute to Salt Lake City for an AAU practice. The talent in Idaho, especially Pocatello, is forced to relocate to more-populated places, to play for distinguished teams that college coaches will watch.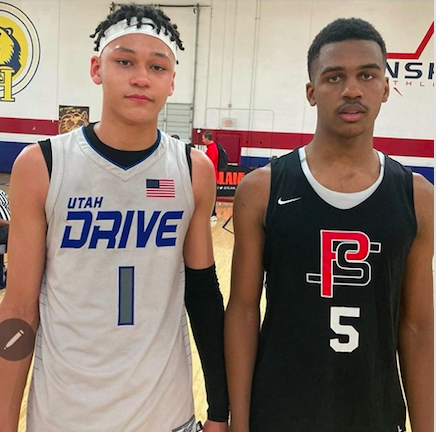 "I think there's a couple different layers to it," Idaho State head coach Ryan Looney said, speaking generally about how coaches approach recruiting in Idaho. "Location is one. And it's not just Pocatello, but there's other communities like this that are harder to get to. If a college coach were to want to travel here to see someone play, it's not an easy place to get to. Part of that, too, is places like this aren't easy to travel out of to get places to play, either.
"My own son is in fifth grade. He plays basketball. At some point, we're going to start having to travel with him to different places so he can start playing as well … If you want to be a high-level player and you want to get recruited, those are the sacrifices you have to make."
There is a looming sacrifice the Harwells have yet to pull the trigger on.
Real Salt Lake Academy offered Isiah a scholarship. Attending the prep school in Utah's capital would allow Isiah to play national competition year-round, to develop against the country's best players instead of only facing Pocatello's best players. For now, Ron says that Isiah will attend Century for his ninth-grade year.
"That's our youngest, that's our last kid. We just weren't ready to make that big of a jump yet," Ron said. "Life is too short. If the opportunity is there for him to go there in ninth grade, the opportunity will be there for him to go in the 10th grade. That's how we look at it."
But to be the best player from Idaho, Isiah Harwell knows he might need to leave Idaho.
"Every time I play with my friends, I just remember that sometimes I'm going to create bad habits and it's going to be hard to break them. So I just have to be serious all the time," Isiah added. "They said my brother (Malek) and Matt Stucki were the best ones coming out of Idaho — then Stephan Gonzales. I was like, 'I have to try and beat all three of three of those people.'
"If you want to get better, you have to do the things that no one else will do."
Ron Harwell ended up in Pocatello because of someone else's mistake.
He was a solid high school talent in Memphis in the 1990s, good enough that his hometown Memphis Tigers were recruiting him. But he seemed like a man without a country when they handed their final scholarship to another guy. One day, Ron picked up the Sunday paper and started reading about all the Memphis recruits signing with schools, wondering how he fell through the cracks.
Ron went to his high school coach, a guy who had only been there for a season, and asked what was happening.
"He said, and I promise to God, 'Ron, I'm sorry.' He pulled his drawer out and he had a stack of letters from colleges," Ron said. "He said I had so many phone calls, but he didn't feel he could let those through because he didn't know the (NCAA) rules on recruitment."
Terry Tippett was a legendary Memphis high school coach with a deep Rolodex. He had seen Ron play and knew about his situation, later mentioning he was headed to the 1993 Final Four while asking Ron if he could talk to schools about the Memphis senior. Ron was so appreciative and so desperate that he told Tippett he would sign with the first school that contacted him. That was Idaho State. A few months later, Ron moved to a Pocatello community he thought hadn't "ever seen brothers before." He hasn't left since.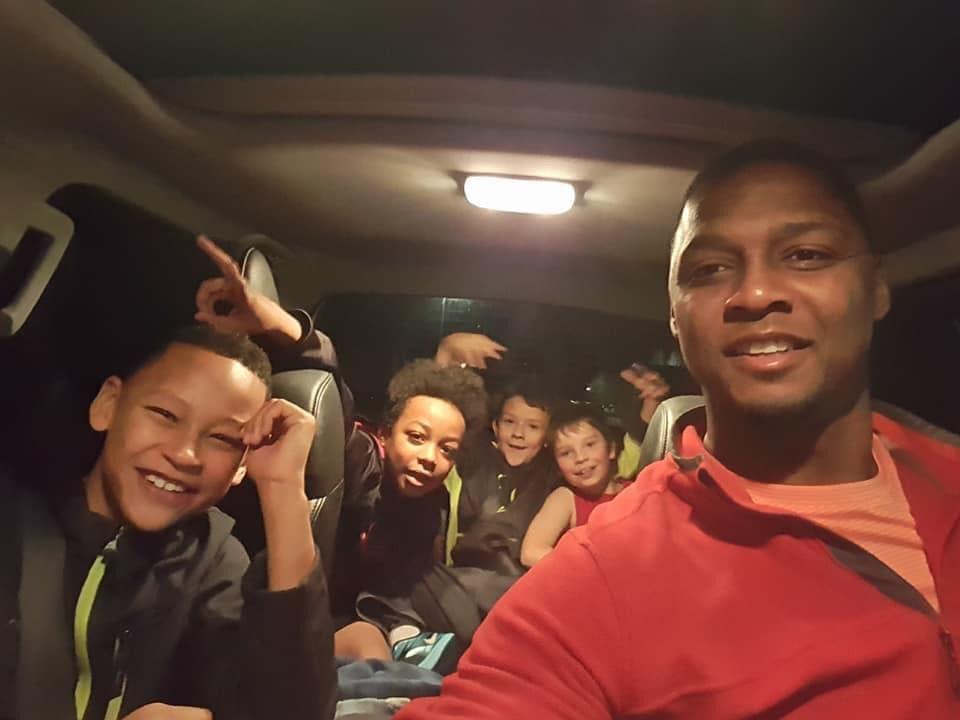 Now his son is on the precipice of igniting a fire in Pocatello's basketball community, creating buzz in a town that usually only sees extreme talent in football.
"I've thought a little bit about it. You have to take it one year at a time, but I'd be lying if I said I wasn't excited to get him here," Century Athletic Director Mark Pixton said. "Four years with him and the players we could surround him with, I think it's going to be a lot of fun."
"I just have to give him opportunities, situations to get him the ball or situations to give him an advantage and let him do the rest," Frost said. "I get to be around him for four years and watch him grow and develop. It will be cool to see."
"Any rivalry game in this town is as heightened as you can get. When you add special players on the court, it just adds to it," added Bo Bowie. His son, Julian, was one of the best freshmen in the state for Pocatello last season, which is already leading some to wonder what Julian and Isiah playing against each other will look like.
There are reasons for Isiah to stay in Pocatello. A number of people with knowledge of recruiting said that colleges will still offer Isiah if he plays at Century all four years instead of suiting up for a national prep school. Scouts know who he is. Coaches will show up at his AAU games. And if his game keeps ascending, collegiate interest will as well. But other good players from Idaho stayed in Idaho and didn't nab a Power 5 offer or make the NBA. They were playing against top-tier competition only part of the time, not improving 12 months a year. Maybe Isiah could be playing in Antarctica and still pick up Duke interest, or maybe reaching the heights of his potential will require leaving his hometown.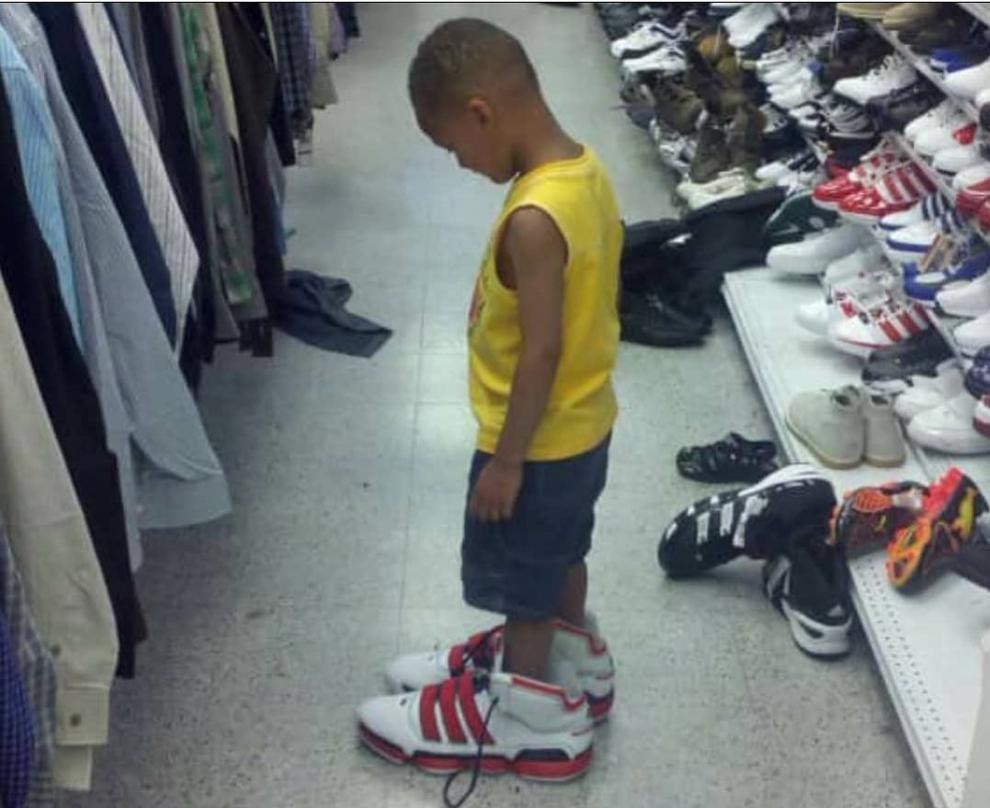 That's the problem. No one knows.
Ron was in a similar predicament once. He had just graduated from Idaho State with an engineering degree, and companies were recruiting him like he was a five-star prospect. His mom told him to go where the money was. It turned out to be Blythe, California, a small town near the California-Arizona border best known as the home to a pair of prisons and being a gas-station hub in between Los Angeles and Phoenix. In other words, there's a reason they needed to offer a large amount of money for someone to move there.
Ron arrived in Blythe on a Saturday. He had left Malek and his now-wife Heather back in Pocatello, telling the pair that he would move them to Blythe if he settled in and enjoyed the place. Before he left, he handed Malek a G.I. Joe action figure, grasping an identical toy as he told his son, "This is what we're going to do to remember each other by."
After he signed his lease at an apartment complex that first day in town, he started trying to move everything into his new home. At one point he walked to his car and his heart sunk. He had both G.I. Joes. Ron returned to Pocatello two days later.
Gregg Rosenberg understands the world of AAU basketball better than most folks know their commute to work. As a West Coast scout based out of Arizona, he spends most of his nights at games and practices, watching kids who can't vote play basketball. Colleges and interested parties turn to his work for accurate and reputable evaluations on the top young talent that comes through the desert.
On a recent Wednesday night, I asked Rosenberg if he had ever seen Isiah Harwell play. He was pretty sure he wrote a report on the up-and-comer from Idaho, a notion he confirmed with a text near midnight.
"I didn't write much since I don't watch middle school hoops on purpose, but he was an event and was incredible," Rosenberg said. "I said he was a 6'4 (wing). Good shooter who can handle it and pass it and is very versatile at a young age. He basically did whatever he wanted to and got to his spots on the court (against) way older players."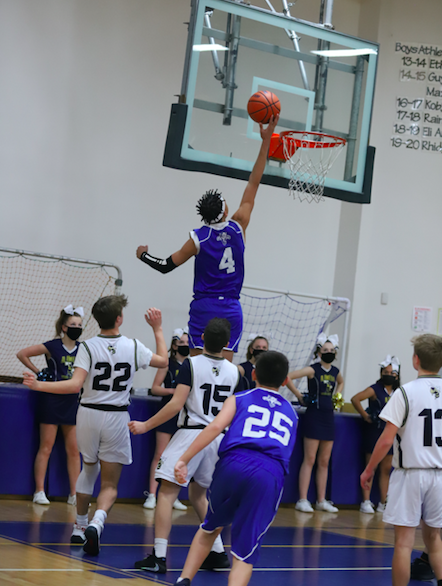 Some think he could be the best player to ever come from Idaho, I texted him, thinking he may shoot down that notion because, after all, Isiah is in 8th grade.
"It wouldn't shock me," Rosenberg responded. "This is the first possible elite player from Idaho I've seen since I started in 2012. I definitely watch more now than when I started but, still, he literally could be."
Rosenberg's optimism may be viewed as a work of precognition — or an off-base assessment of the future of a 14-year-old. Either way, Harwell's path over the next five years will be fascinating. The future is wide-open, and every granular decision might have an outsized impact. Either Isiah Harwell archives his lofty goals — or he doesn't. Either his path was correct — or it wasn't. Either way, Isiah's actions will create a foundation. If he succeeds, every other great basketball player from Pocatello — from the entire state of Idaho — will follow his blueprint like he's Edison. If he falls short, they may tweak his career sketch like it was written in pencil, erasing the choppy lines while keeping the broad strokes intact.
Nineteen years after Mallory and Irvin's deadly trek up Everest, Edmund Hillary and Tenzing Norgay kept the instrumental innovations of their climb (using compressed air) while fine-tuning the plan of attack (scaling the mountain's south side instead of attacking it from the north). What's cool is, in the moment, no one knew if they would become the new trailblazers — or end up dead on the mountain like their predecessors.
Only time will tell how Isiah fares. In the end, though, it's all God and Isiah.