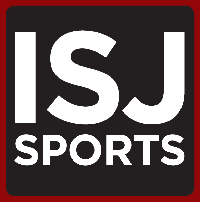 Update Required
To play the media you will need to either update your browser to a recent version or update your Flash plugin.
POCATELLO — As Elias Blackhawk walked off the field after stranding two Twin Falls runners to end the top of the third Tuesday at Halliwell Park, the Pocatello Rebels pitcher was greeted by the familiar strains of the Backstreet Boys' "I Want It That Way" coming from the dugout — or, more ac…
BLACKFOOT BRONCOS AA 19, IDAHO FALLS TIGERS AA 3
Josie Ratzlaff has big dreams — the Air Force Academy, definitely going into space one day, and maybe the Olympics somewhere in there too?
POCATELLO RUNNIN' REBELS 10, RENO (NV) 0 (6)
On June 19, Dalton Jones was shelled by the Idaho Falls Bandits and lasted less than two innings in relief, giving up seven runs on five hits. In two starts since, he hasn't given up a single run.
BLACKFOOT BRONCOS AA 11, SKYLINE 1 (6)
POCATELLO — In their first game against Blackfoot A on Tuesday night at Halliwell Park, there was only one inning in the Pocatello Rebels box score that wasn't a zero — but that one was enough for the win.
According to a press release sent out Tuesday morning, one Idaho State University student-athlete has tested positive for COVID-19.
Deciding on a career path can be a difficult decision. For Madison Fenske, the difficulty came in finding a school that would not only allow her to study nursing, but also compete in Division I tennis.
The Big Sky Conference will conduct its annual Football Kickoff in a virtual environment on Tuesday, July 28 and Wednesday, July 29. All 13 league head coaches and one student-athlete from each football program will participate in the two-day event, which will air on Pluto TV.
The Big Sky Conference announced the 2019-20 Scholar-Athletes of the Year on Tuesday morning. Idaho State soccer's Katie Hogarth and football's Dakota Wilson were among the athletes honored.
Big Sky Conference officials released the 2020 spring all-academic teams this afternoon. Idaho State had 51 student-athletes recognized from women's golf, men's and women's outdoor track, softball, and men's and women's tennis.
The Big Sky Conference is extremely geographically dispersed, with schools as far north as Spokane, Washington and as far south as Flagstaff, Arizona; as far east as Greeley, Colorado, and as far west as Portland. With that in mind, conference schools are facing vastly different situations a…
SACRAMENTO, Calif. (AP) — California Attorney General Xavier Becerra on Monday added Idaho to a list of 11 other states where state-funded travel isn't allowed because he determined that they violate a California law.
No returning Idaho State student-athletes tested positive for COVID-19, the school announced Saturday in a press release.