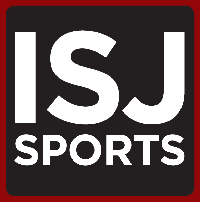 Update Required
To play the media you will need to either update your browser to a recent version or update your Flash plugin.
AMERICAN FALLS – Standing in the American Falls common area in early June, Felippe Cataluna had one request, or rather one rule. Those in attendance could snap as many pictures as they wanted of him. He would pose, switch spots, stand next to different people — do anything except smile.
POCATELLO – Butte spilled out of the dugout like moths to light, swarming Eyston Lakkala with a champion's fervor and a promoter's exuberance. The Miners rushed the field in euphoria, 17-16 victors over Marsh Valley in the most improbable way.
POCATELLO – Dillon Evans has never been lights out from the jump. The Malad pitcher is like the '90s coupe that needs all of the onramp to get going. He struggles in the first inning, then somehow hits cruising speed in the second and rolls to the finish line.
POCATELLO – Oh, it was so close. So, so close.
POCATELLO — After his Pocatello Razorbacks ran through the handshake line and started to clear the dugout, celebrating their 8-6 win over Wood River in the Pocatello Wood Bat Classic on Friday, Mikee Blackhawk climbed on a four-wheeler and started to drag the infield at Halliwell Park.
Idaho State freshman Zoie Bedke won the national championship in breakaway roping Saturday night at the College National Finals Rodeo in Casper, Wyoming.
The Idaho State women's basketball schedule is starting to come into focus, as the Bengals will be part of the Cancun Challenge field, which was announced Thursday.
The Big Sky Conference and ESPN have announced a new multi-year, multi-platform media rights agreement, adding hundreds of Big Sky live events to ESPN's college sports portfolio. More than 600 Big Sky events in both men's and women's sports will stream on ESPN+ and the ESPN App. ESPNU will t…
Idaho State Athletics has announced the hiring of Brandon Rodewald as Assistant Director of ISU Strength and Conditioning. Rodewald comes to ISU from Western Colorado University where he worked as an assistant strength and conditioning coach.
Idaho State wide receiver Tanner Conner was named a third-team All-American by Phil Steele on Thursday.
The white curve of Holt Arena's dome rises out of the flatness of Idaho State's campus, a man-made geological feature, a small mountain of steel. At 194,000 square feet, Holt could hold two 747s wingtip to wingtip. Its original design inspiration was a potato cellar and it could probably, if…
The National Football Foundation (NFF) and College Football Hall of Fame announced Wednesday that former Idaho State punter Case deBruijn will be on the 2022 College Football Hall of Fame ballot.
Three Idaho State athletes competed in College Station, Texas, at the 2021 NCAA Division I track and field West Regionals over the past three days.