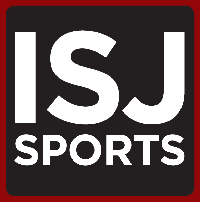 Update Required
To play the media you will need to either update your browser to a recent version or update your Flash plugin.
POCATELLO — There's about five feet of space between the sideline and the wall at Pocatello's aptly-named home gym, the Pit. The design of the sunken basketball court gives the entire place a claustrophobic feel and, with space taken up by chairs for the benches, gives coaches even less than…
After its overtime victory over Century last week, Blackfoot jumped into the top 4A spot in Tuesday's Idaho girls basketball media poll.
Former Highland star Tommy Togiai declared for the NFL Draft on Monday, shortly after the end of his junior season at Ohio State.
POCATELLO — The crowds are limited because of the COVID-19 pandemic, but the basketball fans at Century can still be loud when they want to. The noise rises from the scattered family groups in the bleachers, loud and shrill, pushing through masks and bouncing off the flat ceiling and polishe…
Idaho State announced Tuesday morning that head football coach Rob Phenicie has agreed to a two-year extension.
POCATELLO – Ryan Looney was in the midst of his post-game press conference when Idaho State center Brayden Parker emerged from the locker room, grabbed a ball and headed to the free-throw line.
POCATELLO – Ryan Looney halted practice on Friday. There were only 10 minutes left, but the frustration of the Idaho State coach boiled over. His casket flew off aND he started yelling at his team about acting too loose, saying they weren't seriously repping through late-game situations.
The Hornet's Nest at Sacramento State is not one of the gems of the Big Sky Conference. Frankly, it looks like a high school gym. There are volleyball lines on the floor, a Daktronics scoreboard that might have been cutting-edge technology in 1970 and a mighty seven rows of seats rising up f…
Over the years, the two 25-foot statues of Northern Arizona's mascot Louie the Lumberjack have served as gathering spots and Instagram hotbeds alike outside of Flagstaff's Walkup Skydome. Idaho State coach Ryan Looney did neither of those things when he saw the massive figurines of "Paul Bun…
Ellie Smith's typical Tuesday looks like this — she's at the Portneuf Medical Center by 7 a.m., donning the personal protective equipment required of medical personnel in the pandemic.
The Idaho State women's basketball team has added a game against Northwest Nazarene University to its 2020-21 schedule. The Bengals will host the Nighthawks on Friday, Feb. 5, with the start time to be announced at a later date.
POCATELLO — Seton Sobolewski, the fundamentally-focused coach he is, knows the importance of free throws. So, in the Idaho State Bengals locker room, there's a chart that tracks all the players' practice performance at the charity stripe.