POCATELLO – The Rigby defensive line busted through the trenches like they were pissed-off bulls and Highland quarterback Jack Whitmer was covered in red.
Whitmer leaned back and heaved up a prayer. Thing is, prayers have been answered for Highland all season. Two weeks ago, it overcame an 18-point second-half deficit to beat Rocky Mountain. In the state semis, the Rams executed a meticulous last-minute drive and kicker Ian Hershey drilled a 40-yard field goal as Highland beat Eagle.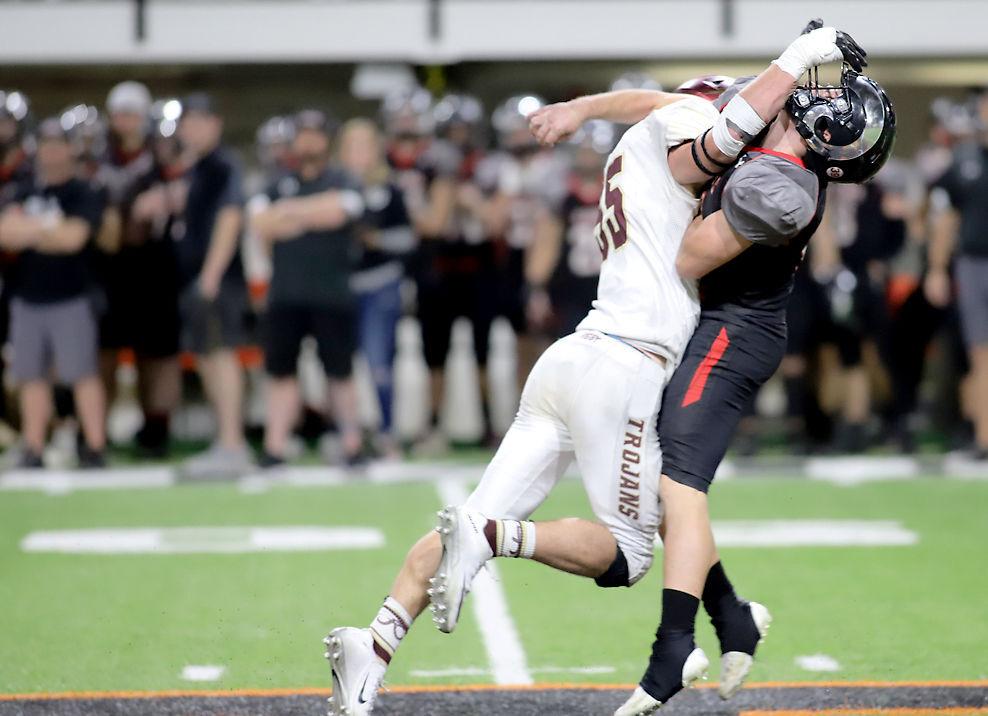 The Rams, it seemed, had tapped into some never-ending well of forgiveness, resurrecting themselves from futile situations at a staggering rate. Surely, they had one more miracle to spare.
"We were hoping," Highland coach Gino Mariani said after the Rams fell to Rigby in the 5A state title game, 27-12.
Hoping was all anyone could do as Whitmer launched a spiral into the Holt Arena rafters just before his body thudded on the turf. He probably didn't even see the play. He surely heard it. Rigby's cheering section – which made up the south end of a raucous, sold out dome – watched Trojan defensive back Ryder Thompson snatch Whitmer's heave and sent echoes of applause through the stadium.
Hope finally vanished for the Rams. The scoreboard was ugly and there was nothing they could do about it. No next play. No next game. No next miracle. And so Highland watched as the clock struck zero.
The Trojans, trying to follow the Rams as the next 5A powerhouse in East Idaho, captured their second state championship in three years. Highland, meanwhile, earned its seventh runner-up trophy since Mariani took over the program in 2001.
PHOTO GALLERY: Highland falls to Rigby in state title game
Before Highland fans dwell on the wrong-colored trophy, know this: That the Rams captured any sort of hardware this season is a feat that should rival any state title they've won in recent memory.
"Looking across the board, we don't compete with a lot of these teams on paper," Whitmer said. "We play together and we play for each other. No one is selfish and playing for a college scholarship. We're all playing for this team."
"They have this," defensive coordinator Nick Sorrell said, pointing at his heart. "They will literally drag themselves off the field to show that's what they have. You can't ask for more than that."
This is not the type of Highland team those in the Gate City are accustomed to. There was no Troy Bell. No Taysom Hill. No Tristen Hoge. No Tommy Togiai. No other-worldly talents that colleges are fawning over. Heck, Highland only has one kid on its team with a Division I offer — "and he's the kicker," said Sorrell, referencing senior Ian Hershey.
Instead, Highland proved its mystique isn't always rooted in its talent.
Minutes before the Rams sprinted on the field Friday night, Merril Hoge entered the locker room. Before he was a running back for the Pittsburgh Steelers, he was a Ram. And around 8 p.m. in the bowels of Holt Arena, he was the physical representation of this unspoken expectation of winning at Highland.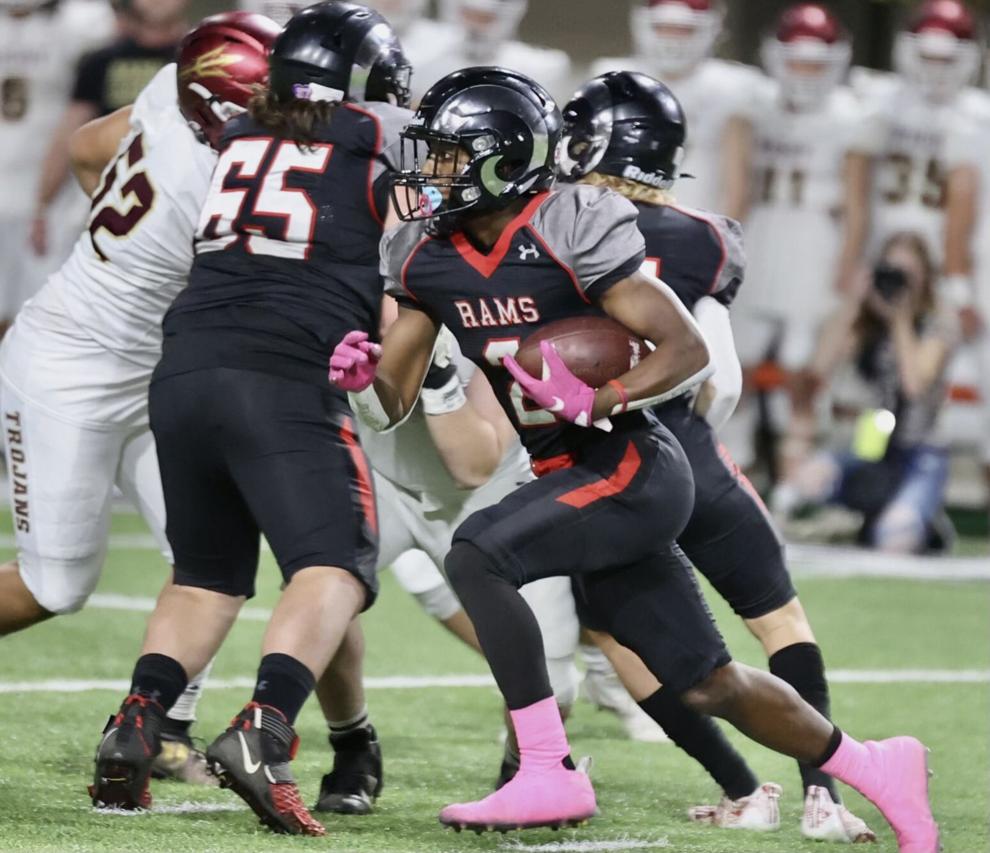 "It's just passed down," Sorrell said. "These kids come in and they understand what it's all about. They know what they have to do in the weight room. They know what they have to do in the offseason. We don't have to talk a lot about it as coaches. These kids just pick up on it."
It's why Highland has captured 11 state titles. It's why many expected them to add No. 12 on Friday.
And it surely looked that way early on, like the Rams had learned from their 44-21 loss to the Trojans earlier in the season. Running back Eli Parrish had some big runs. Defensive end Kody Colvin caused havoc in the backfield. Highland and Rigby were scoreless after the first quarter.
Then Rigby quarterback Tiger Adolpho took over.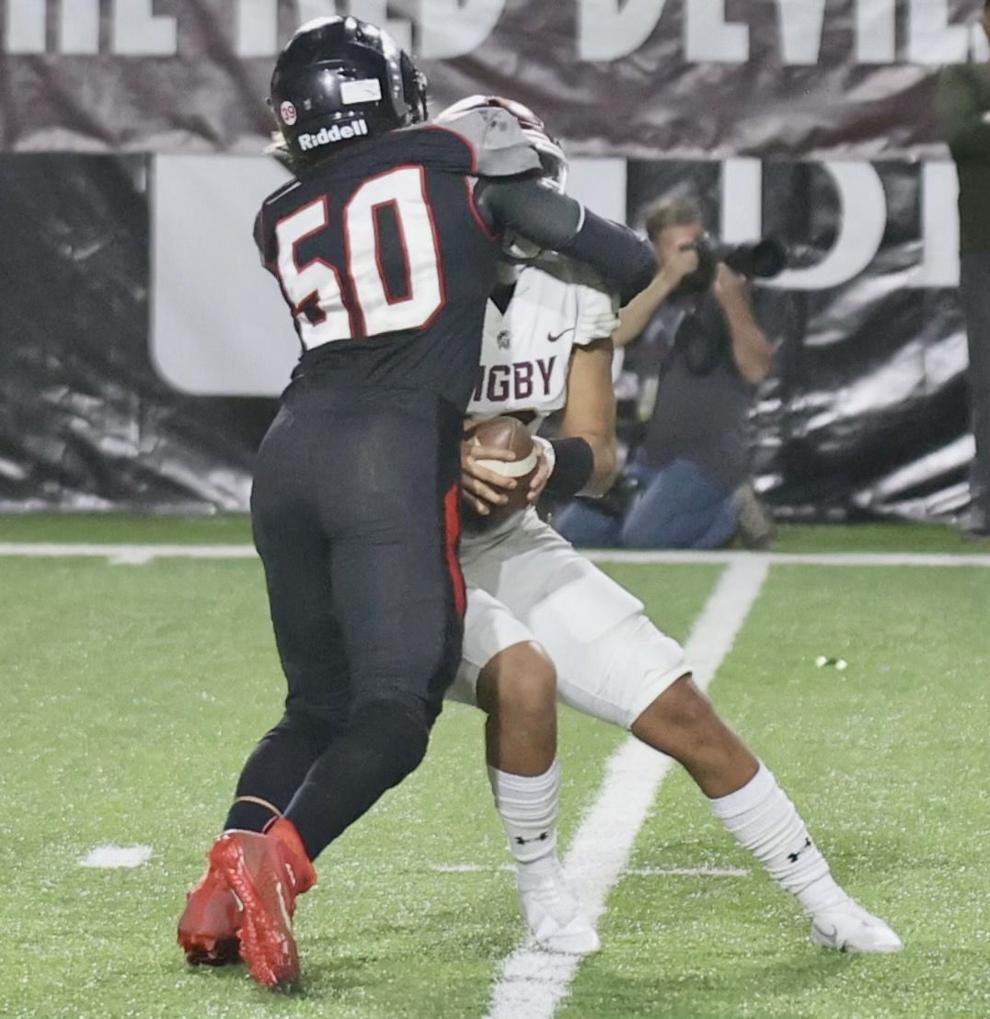 It's rare one person can control a football game and make it look like he's the puppet master controlling the movements of 21 other people. The Weber State commit accounted for over 250 total yards and four touchdowns, throwing for scores of 48, 23 and 32 yards. His most impressive play, though, came in the third quarter. The Rigby quarterback ran up the middle and juked a Highland defender, sending him flying as if he was attached to Adolpho's strings, en route to a 15-yard touchdown.
"He runs that zone read probably as well as anyone I've ever seen," Mariani said. "He can leave it in the stomach all the way into a tackle, then pull it and run for 40 yards."
He is the type of quarterback necessary to beat Highland. The Rams have one of the best fronts in the state. Linemen Kody Colvin, Sloan Lambson and Drew Roberts have stolen the lunch money of myriad quarterbacks this season. But Adolpho has a way of using that to his advantage. When Highland thought he was handing the ball off, Adolpho carried it. When they collapsed on the Weber State commit, he threw it over their heads.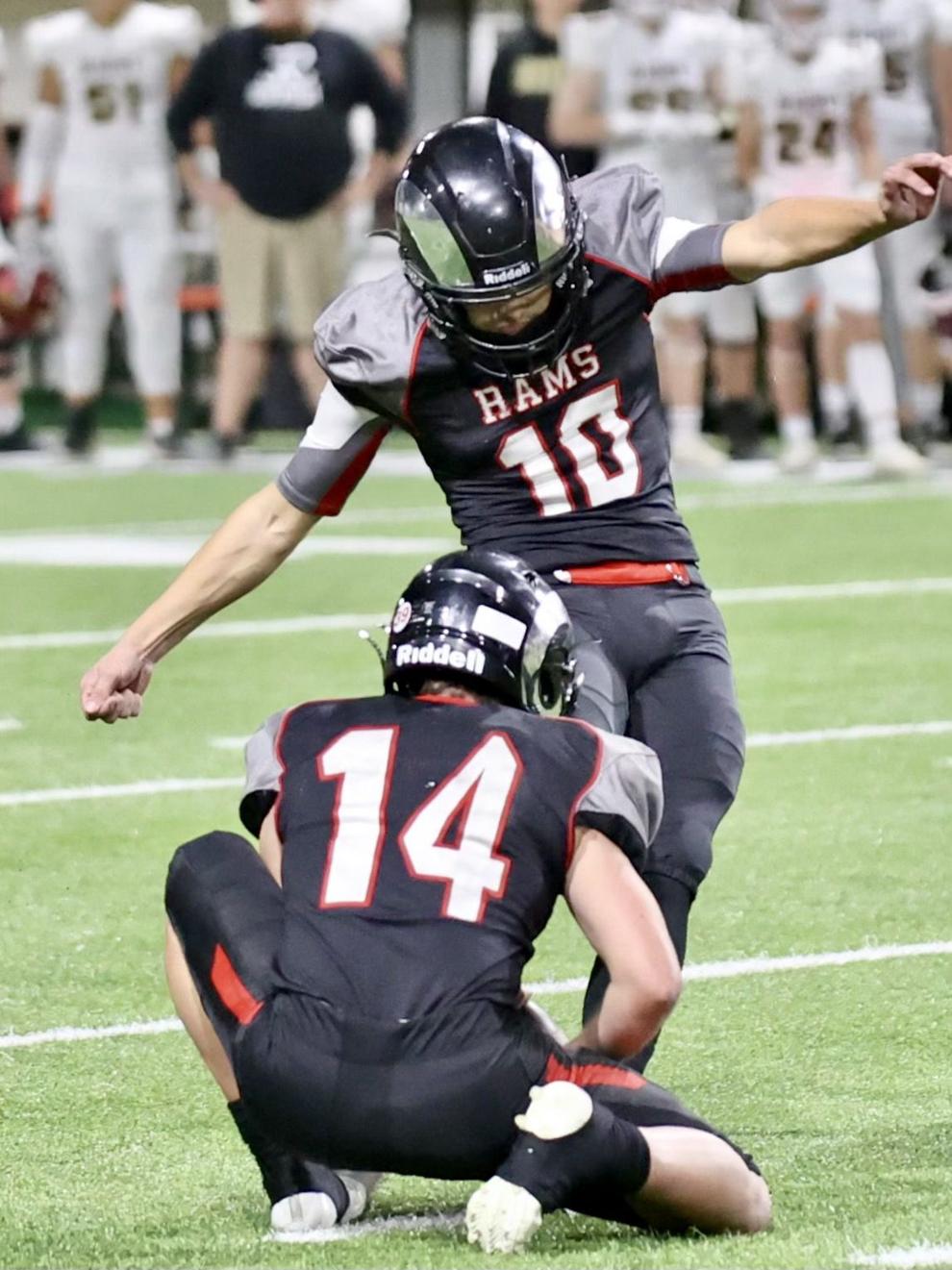 He was the kryptonite that spoiled Highland's improbable year, the final campaign for most of the Rams' integral pieces.
Sorrell admitted the Rams will abide by a familiar motto: Next man up. But that's tougher to do when you need more than a dozen guys to step up. Absent from next year's team will be the Rams' entire defensive line, most of the O-line, their stud kicker, Whitmer, Parish, starting receivers Raimon Barela, Colton Sneddon and Jaxon Shuman – plus others.
That's a lot to overcome. But this is Highland – which means, if nothing else, count on one thing.
"We're going to have our same expectations," Mariani said. "That's not going to change."