POCATELLO — Two California teenagers will each spend up to life in an Idaho prison for their roles in the brutal stabbing death of an 87-year-old local grandmother following a Thursday afternoon sentencing hearing at the Bannock County Courthouse.
Dustin Garrett Alfaro, 19, and Isaac Angel Rodriguez-Romero, 18, received sentences from 6th District Judge Robert C. Naftz of at least 22 and 27 years, respectively, to up to life in prison for a heinous crime family members described as the greatest tragedy of their lives and a never-ending nightmare.
Both men admitted to killing Mrs. Arlyne Koehler in her McKinley Avenue home in Pocatello on the night of March 19, 2019, stabbing her over 50 times before boasting of their actions while wearing the same bloodstained clothes on the way to their hometown Marysville, California.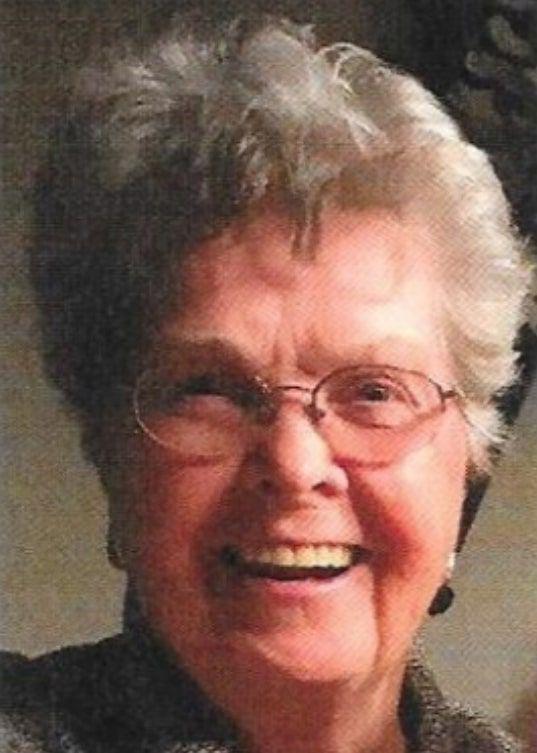 "She died alone and terrified in the presence of pure evil," said Theresa Dickerson, one of Mrs. Koehler's six children. "I can only imagine how terrified and alone she must have felt. I am able to feel her fears from the nightmares I have had since her death. She was a beautiful person; she was loving and kind. I treasured every day I was able to spend with her. She filled my life with so much joy. My mom and my daughter were very close, but she was more than my mom — she was my best friend."
The maximum underlying sentence for both men was up to life in prison for killing Mrs. Koehler, who left behind her six children, 15 grandchildren and 29 great grandchildren.
Both men waived their rights to appeal and the right to ask the court for leniency following the sentence.
Alfaro and Rodriguez-Romero both entered guilty pleas in October to first-degree felony murder charges as part of binding plea bargains that involved Bannock County prosecutors dismissing felony charges of conspiracy to commit first degree murder and a weapons enhancement for using a firearm during the commission of a felony crime.
One of Alfaro's attorneys, Dave Martinez of the Bannock County Public Defender's office, objected to Mrs. Koehler's family members using religious authority and generalizations about Alfaro's character when making their statements. Martinez also objected to the family requesting Naftz impose particular sentencing recommendations.
"This is not an opportunity to make sentencing recommendations or characterizations about the defendants," Martinez said, citing his defendant's rights pursuant to the 8th Amendment of the U.S Constitution.
Martinez objected after several of Mrs. Koehler's family members compared the defendants to Satan and his minions and after one of her daughters pleaded with the judge to prohibit both Alfaro and Rodriguez-Romero from ever speaking to their mothers again after the now-convicted murderers took that same privilege away from them.
Naftz overruled the objection, saying, "I will not be prejudiced by the victim's impact statements when making my ruling."
One of Mrs. Koehler's sons held up photos of his mother dating back to her childhood while explaining the massive hole her death has left inside the many people who loved her.
"You violently slashed and stabbed her 55 times," Dana Koehler said. "The very nature of this violent senseless act will have a negative impact on myself and my family for the rest of our lives."
One dozen members of Mrs. Koehler's family provided victim impact statements to the court, with several likening the defendants to cockroaches, monsters and scum of the earth, before a brief recess.
During the recess, Alfaro flashed an "I love you" sign and a heart with his handcuffed hands to his family members watching the hearing via Zoom from another room at the courthouse.
The hearing involved Alfaro, Rodriguez-Romero, their attorneys and Bannock County Prosecutors appearing in-person in Naftz's Bannock County courtroom. Nine computer screens using Zoom software showed members of Mrs. Koehler's family sequestered in a separate room awaiting their opportunity to provide the court with victim impact statements, as well as family members of both Alfaro and Rodriguez-Romero also situated in separate rooms at the courthouse.
Following the break, attorneys for Alfaro and Rodriguez-Romero each provided the court with their statements before Alfaro provided a statement of his own.
Martinez, on behalf of Alfaro, apologized to Mrs. Koehler's family and Alfaro's own family.
"He has put them in a position where they are shocked and saddened," Martinez said about Alfaro's family. "There is no question about the fact that this is horrible. Dustin has never said that he is not responsible for this crime. But I'm somewhat saddened that Mrs. Koehler's family has some misunderstanding about what happened in this case and how some of the facts came across. She was not stabbed 55 times. There were a multitude of injuries but they also counted scratches. There has been a vision of this crime created that is even more painful than it should be. … Dustin does hear her screams and does feel remorse."
Family members of Mrs. Koehler could be seen throwing their hands in the air in a show of disgust to Martinez's statements.
Both men appeared in court wearing handcuffs, shackles, masks and yellow Bannock County Jail jumpsuits. Other than Alfaro occasionally lowering his forehead onto the table in front of him, both defendants showed little to no emotion during the three-hour hearing.
Both men smirked when family members spoke about their demeanor during the preliminary hearings, which involved a witness from California testifying about how Alfaro and Rodriguez-Romero video-called her to brag about their crimes while still covered in Mrs. Koehler's blood. The men would then threaten to kill that woman if she shared information about the video call with authorities.
"I would just like to apologize to the Koehler family for my involvement in this," Alfaro said. "It was horrible."
Rodriguez Romero's attorney issued an apology to the family of Mrs. Koehler but did not issue any further statement on behalf of his client.
Rodriguez-Romero did not address the court.
When handing down the sentence, Naftz described the killing of Mrs. Koehler as a tragedy and thanked Mrs. Koehler's family for providing their statements.