PRESTON — Gov. Brad Little and the largest crowds ever at That Famous Preston Night Rodeo watched top-notch cowboys rope, ride and race, JJ Harrison and Andy Seiler exchanged witty barbs, and the crowd raised their voices in competition — but it was a bull that stole the show Thursday night.
After throwing his rider, the bull took off to the west side of the arena, eyed the fence and jumped. Shrieking fans parted as the bull balanced momentarily on the fence. Then a cable broke, rocking him backward and back into the arena.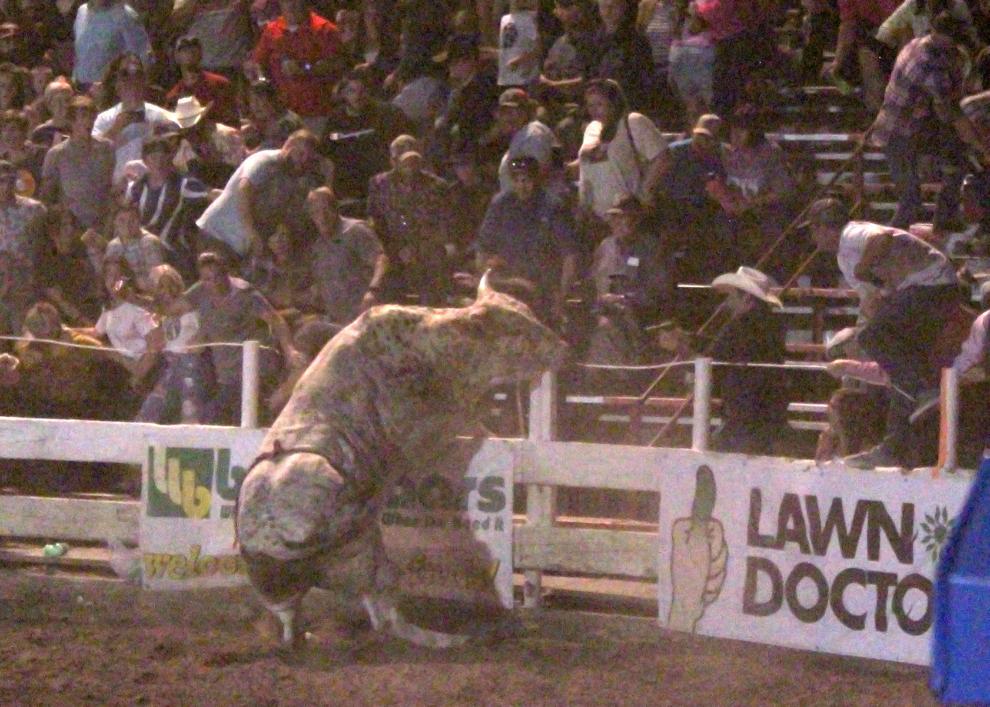 Clowns jumped into action, distracting him from trying to escape again, and he was soon corralled behind the chutes where he belonged. A photo from the incident shows a man in the crowd pointing a pistol at the bull while the animal was on the fence.
As fans found their way back to their seats, rodeo officials and volunteers found a fence panel, closed the gap and the show went on.