WR Ezra Godfrey, Jr. (Highland)
In Pocatello's blowout victory over Pocatello, Godfrey kept finding ways to get open. The junior receiver hasn't been a huge target for the Rams this season, but flourished on Friday. He caught five passes for 134 yards including a 74-yard TD.
"Ezra is a blue-collar athlete who does what you ask of him," Highland coach Gino Mariani said. "He has really come on the last few weeks with big plays for us."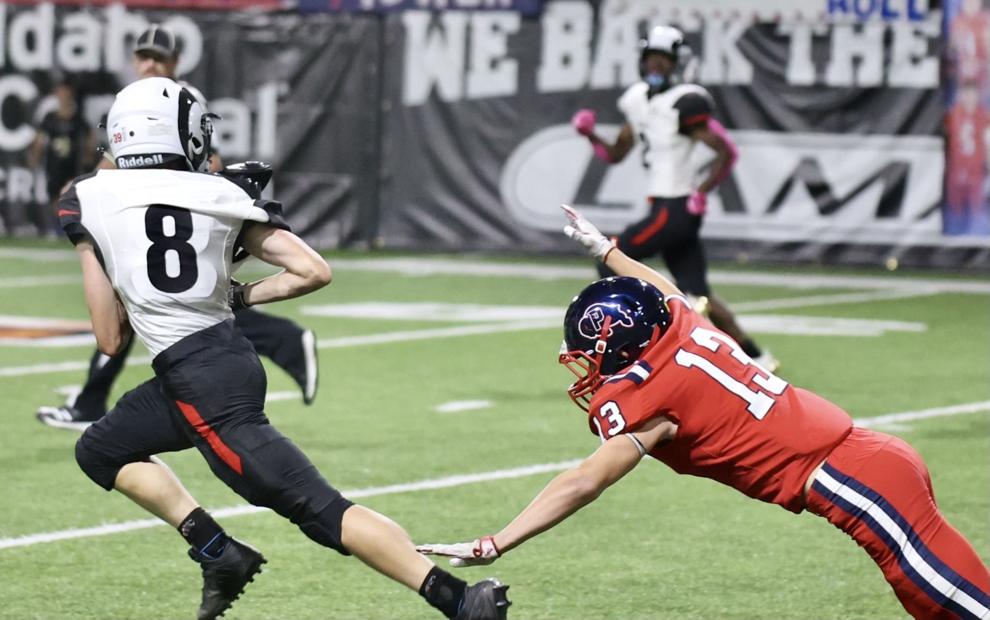 QB Jack Whitmer, Sr. (Highland)
Whitmer probably had the best game of his career on Friday — and it helped Highland notch its 11th-straight Black and Blue Bowl. After struggling with accuracy a week ago, Whitmer was phenomenal against Poky. The senior went 17 for 21 for 310 yards and accounted for four total touchdowns.
"Jack had a monster night Friday in the Black and Blue Bowl," Mariani said. "He played with poise and confidence."
RB Austin Ramirez, Jr. (Blackfoot)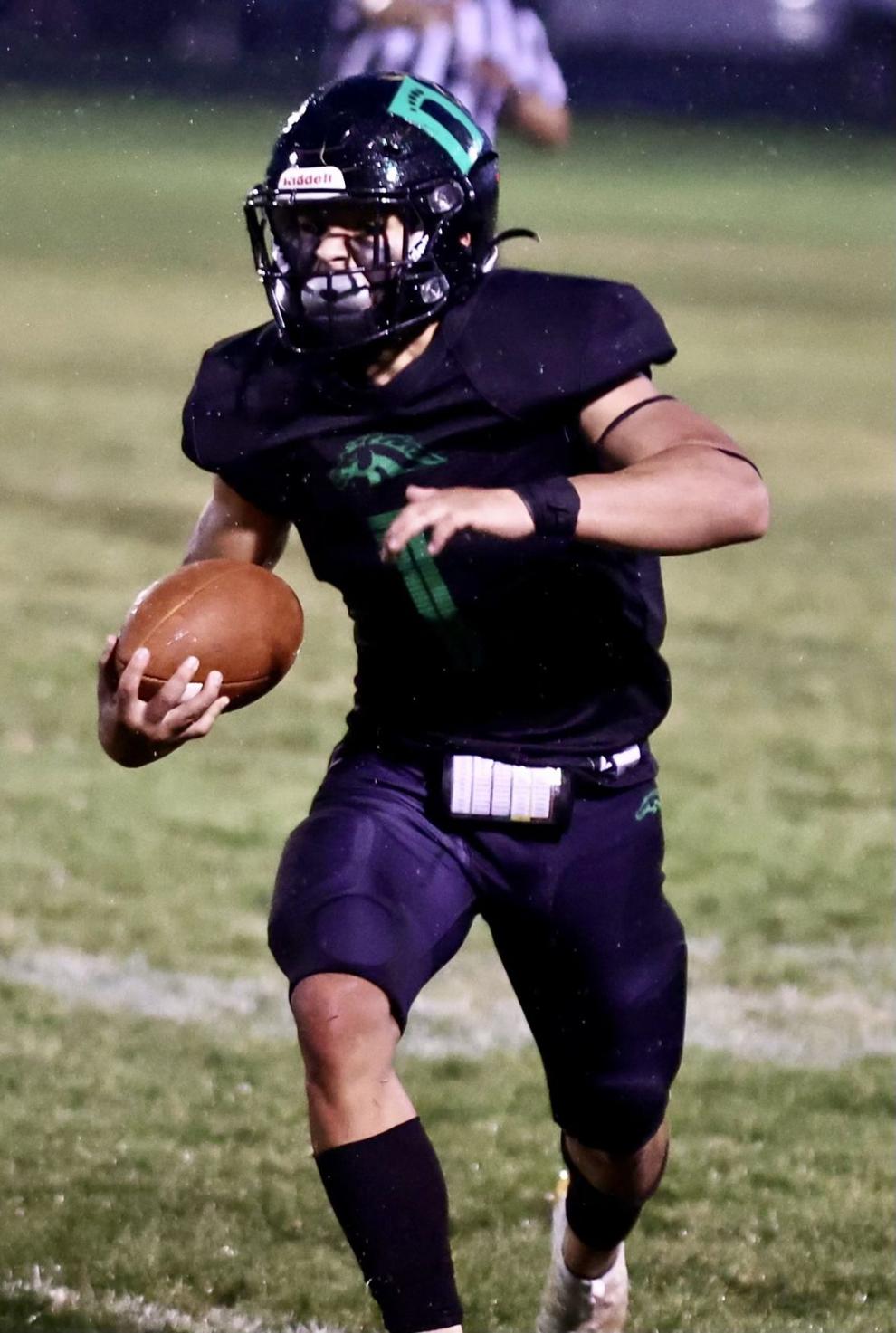 In helping Blackfoot to the upset victory over No. 2 Skyline, Ramirez was a workhorse for the Broncos.
The shifty tailback ran the ball 22 times for 88 yards and scored a fourth-quarter touchdown that gave Blackfoot a late lead. The junior also added 22 yards through the air.
LB Parker Henderson, Sr. (West Side)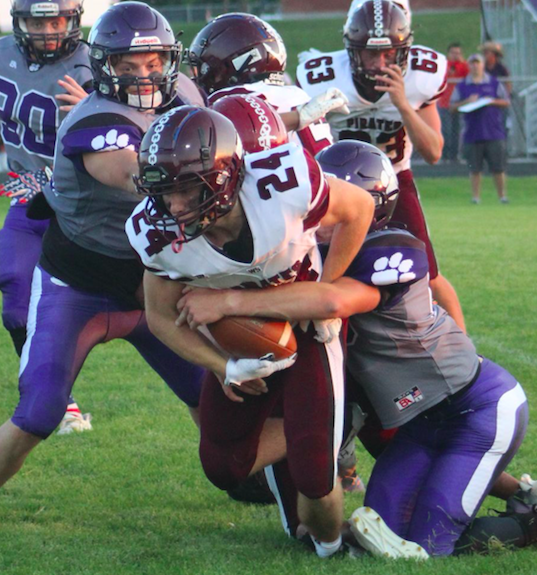 In four games this season, West Side has given up just 34 total points. And a big part of the Pirates front is Parker Henderson, who has stepped up since West Side lost last year's All-Area Player of the Year, LB Taze Stegelmeier. On Friday, Henderson made 11 tackles in West Side's win over Cole Valley Christian.
"Parker was flying all around the field making big hits," said West Side coach Tyson Moser.
RB/LB Cage Brokens, Sr. (West Side)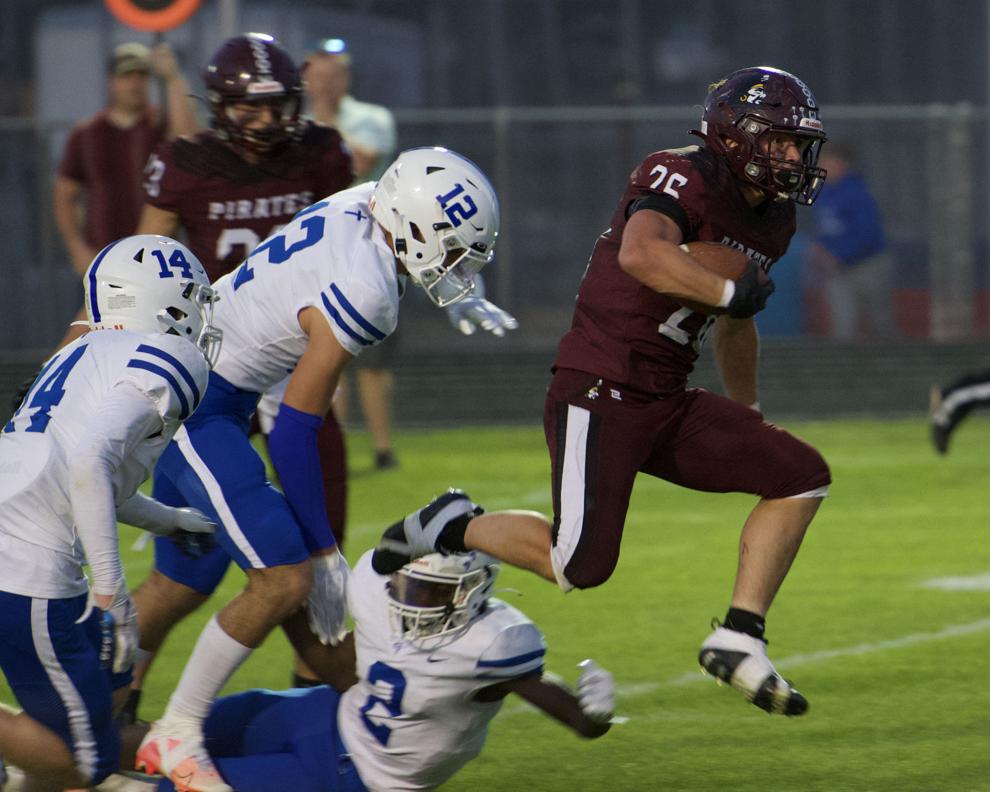 A big, power back, Brokens is a not a fun guy to tackle — and Cole Valley Christian figured that out on Friday. The senior racked up 133 yards and three touchdowns on just 13 carries. Then, as a linebacker, he added 10 tackles and one for a loss.
"Cage is becoming a very consistent player," Moser said.
RB/LB Alex Alleman, Sr. (Bear Lake)
Alleman found multiple ways to score on Friday while helping Bear Lake to a dominant 46-0 win over Ririe. The senior rushed for 109 yards and a pair of touchdowns and then notched a pick-six on defense.
"Alex showed everyone what the coaching staff has seen in him in this game," Bears coach Ryan Messerly said.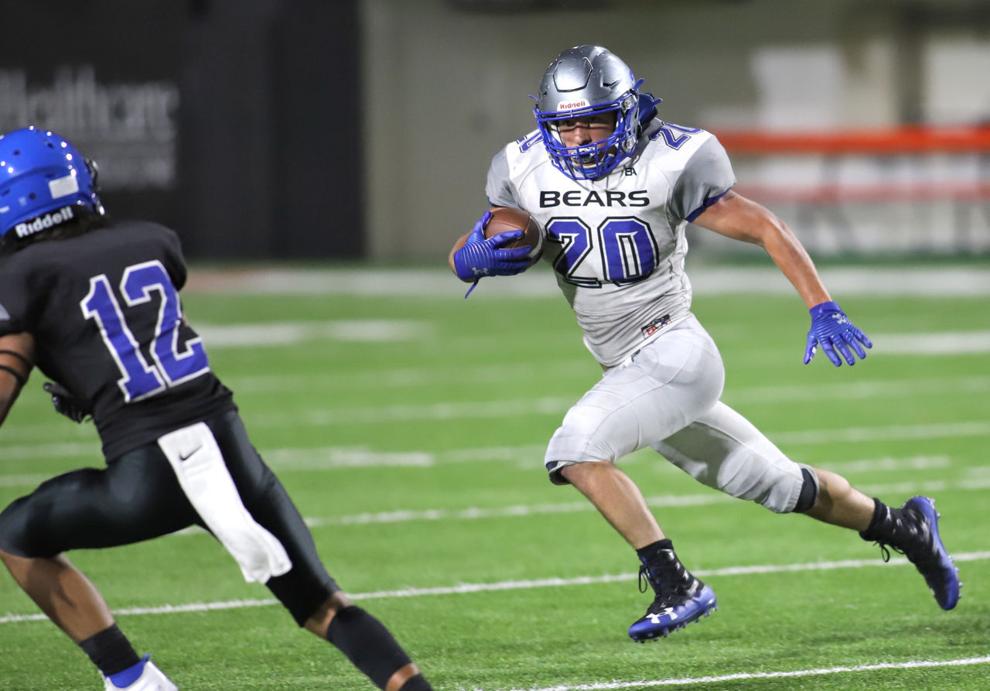 QB Brody Beck, Jr. (Aberdeen)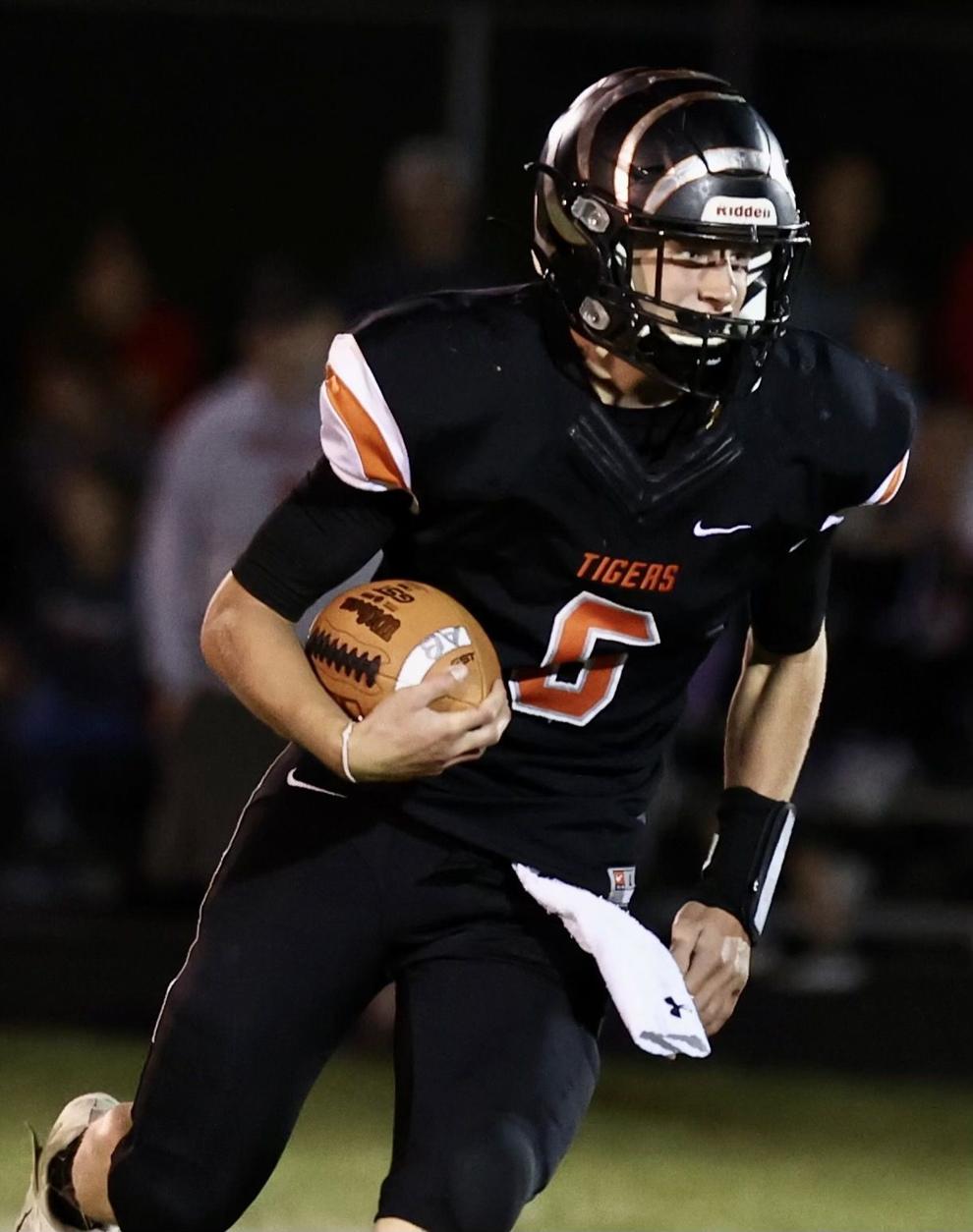 Aberdeen had been on a two-game skid, but turned it around for its district-opener against Soda Springs. Beck was a big reason why. The quarterback carried the ball 20 times for a whipping 214 yards and a trio of scores. Then he completed three passes for nearly 60 yards.
"Brody continued to make the great blocking of his teammates pay off Friday night in Soda," said Aberdeen coach Jeff Duffin."
TB Conner Johnson, Sr. (Aberdeen)
After having to sit out the first few weeks with an injury, Johnson showed why the coaches were so high on him this fall. In Aberdeen's 18-point victory over Soda Springs, the senior tailback ran 14 times for 131 yards and found the end zone once.
"Conner has had to over come a lot adversity early on this season with injuries," Duffin said. "He has kept a great attitude through it all and his hard work is starting to pay off."
FB Brett Yost, Sr. (North Gem)
For the second-straight week, Yost led the Cowboys in rushing. The senior accounted for 147 yards on 27 carried and managed to find the end zone five times in North Gem's 12-point win over Lighthouse Christian.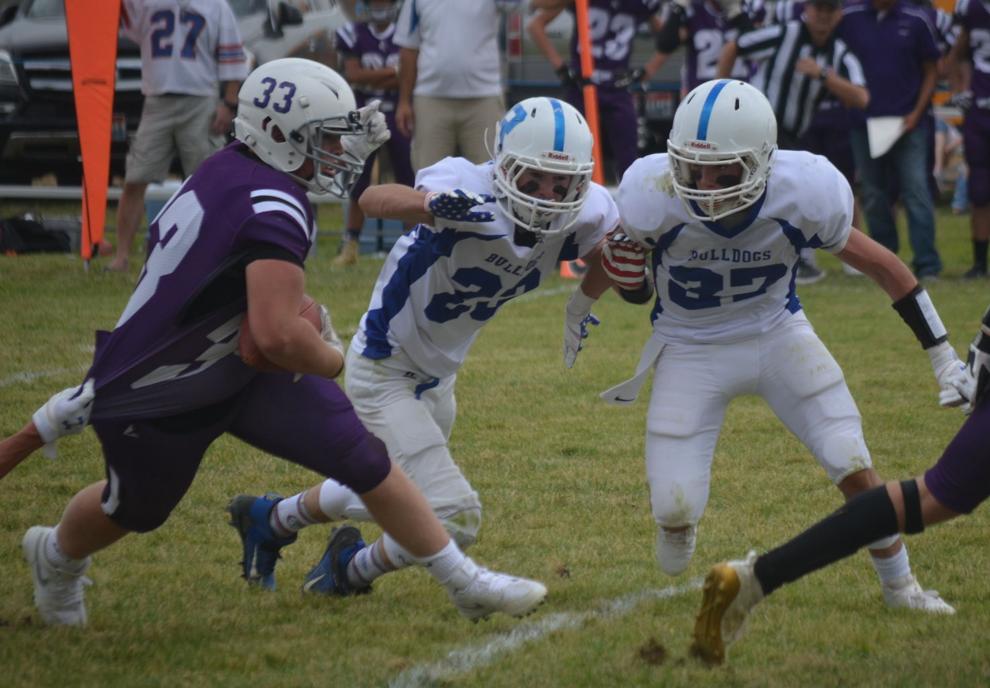 "Brett Yost ran mean Friday night," North Gem coach Corry Hatch said. "He punished linebackers all night. He played with emotion and finished runs."
QB Bridger Hatch, Sr. (North Gem)
In his senior season, Hatch isn't surprising teams any more. They know how good he is and how he can almost single-handily win a game. Yet, he still finds ways to make an impact. Against Lighthouse Christian, the Cowboys quarterback ran the ball 23 times for 137 yards and a score.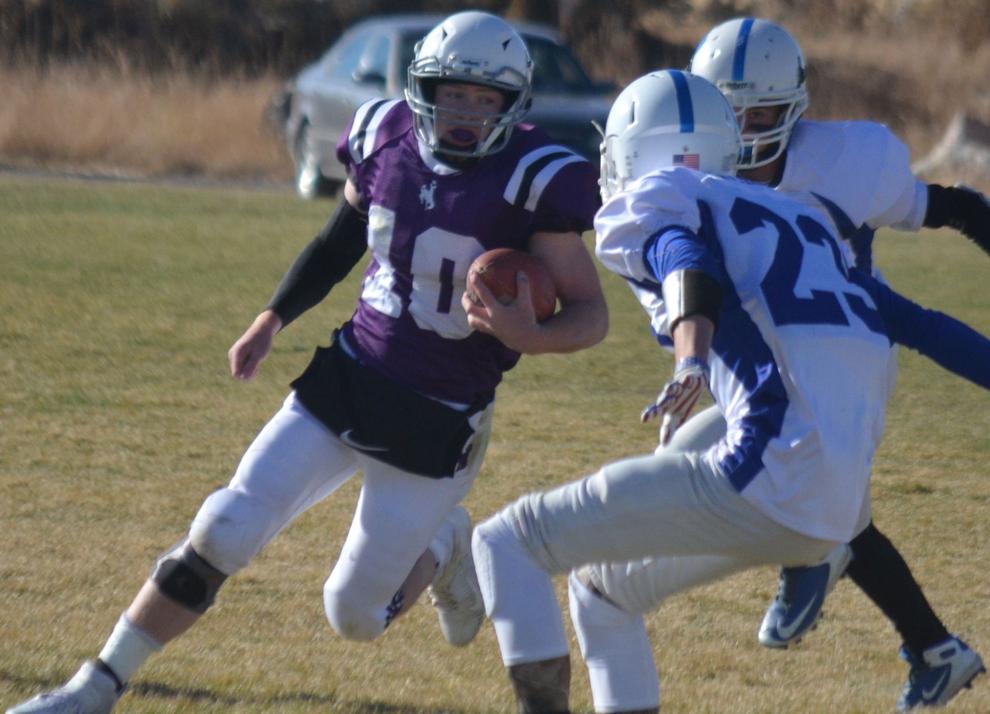 "He is a marked man," Corry Hatch said, "yet he read out the option all night and took what he was given while giving everything he had to get that win. It's funny that 137 yards and 1 td is a fairly quiet night for him."