POCATELLO – A new shop in Historic Downtown Pocatello has many locals saying yes to the dress of their dreams without having to break the bank on the long drive out of town in search of the perfect gown.
Valentine Bridal, which is located in the recently renovated Valentine Ballroom event center at 100 S. Arthur Ave., has been open for business since late spring and has already serviced many brides-to-be on finding that perfect dress for their special day.
And instead of chasing down the gown being thought of as a chore, owner Candace Sandy has instead created an experience for customers to remember longer after they walk out the door.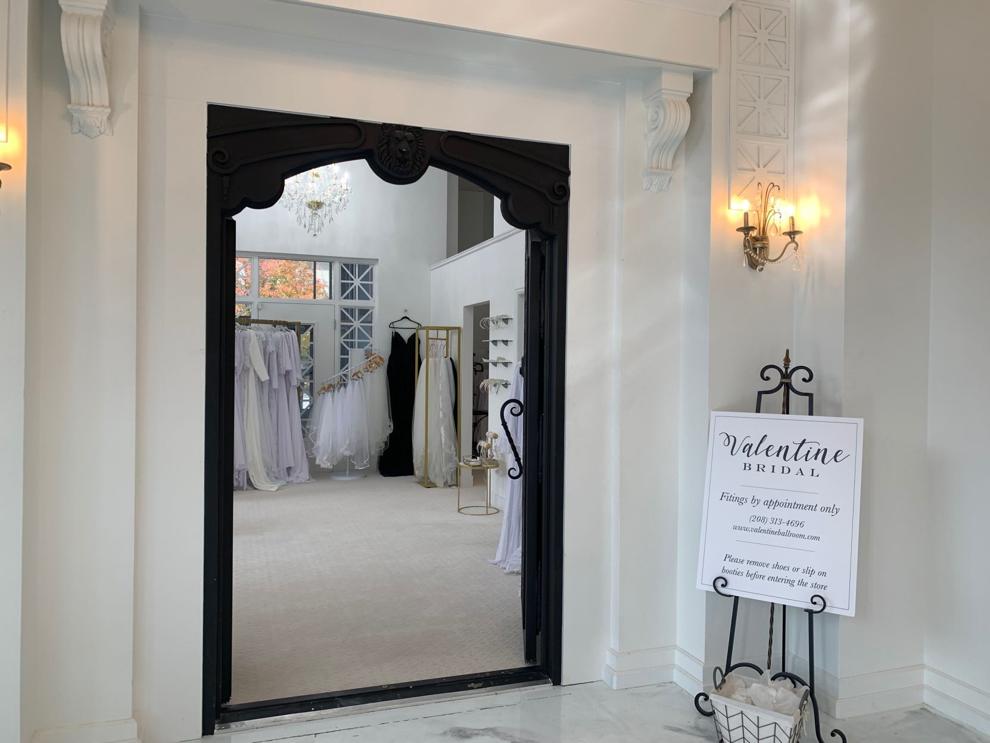 "Having a bride come in with her mother, her soon to be mother-in-law, bridesmaids, sisters, it's just a special moment for them," said Sandy, who was born and raised in Pocatello and remembers the day that the Valentine Ballroom used to be a bank. "They get a personalized experience."
Brides-to-be are able to book a full hour to themselves where they get to step into the shop and browse, try on dresses and accessories, and spend the time with their loved ones while they make their decision.
"It becomes more of an experience instead of, you know, a chore, to choose the dress," she said. "So that's probably the best part of it, is just watching people build those memories together. And the fact that we have it here in town and they don't have to travel for it."
Sandy explained there are numerous styles of dresses on the racks to browse from and that the shop even stocks two European lines, the Selestia collection from Paris, and the Monica Loretti collection from Italy, as their couture top-tier line.
All dresses range anywhere from $500 to $3500, and the shop also stocks accessories from veils to belts to hair vines to add that finishing touch to the look, or for those brides who want to take a simple dress and personalize it with hand-chosen detail.
In addition to stocking wedding dresses, the shop also sells temple gowns for those who attend the Pocatello Church of Jesus Christ of Latter-day Saints temple.
"We have about 10 different styles of temple dresses to choose from, which is important because there's about 2,000 temple workers," Sandy explained. "And so half of those are going to need some sort of dress. And a lot of them work there more than one day a week. So it's kind of like having another wardrobe."
Providing a special place for people to gather and enjoy their time together is something that Sandy wanted to bring to the area, especially with the increase of mental health issues arising from COVID-19.
"I'm a therapist," Sandy said. "And I think (my job and shop) go hand-in-hand because there's so much that has gone on with COVID and just the stress of the world and I've seen so many people that have suffered with depression and so many life changes. (The shop) kind of becomes a happy place for me where I get to offer something that helps with those things. So it becomes a positive experience in somebody's life."