Rexburg native and former Utah State University track & field standout Chari Hawkins will represent Team USA at the IAAF World Championships.
The 2010 Madison High School graduate shared the news Thursday morning in an Instagram post.
"I feel like this entire year has opened my eyes to what my journey is really entailing," Hawkins told the Post Register on Thursday evening by phone. "It's getting to be super exciting. I can't wait to be on the world stage with some of the best in the world in such a great stadium, feel the electricity and compete with the best and do my best at the same time."
While this is not her first time representing Team USA — the 2015 World University Games in South Korea, the 2017 Thorpe Cup in Germany, the 2018 Pan Am Combined Championships in Canada are among her previous opportunities — this will be Hawkins' first world championships. She leaves Sept. 25 for worlds, which begin Sept. 27 in Doha, Qatar. Heptathlon starts Oct. 2 and ends Oct. 3.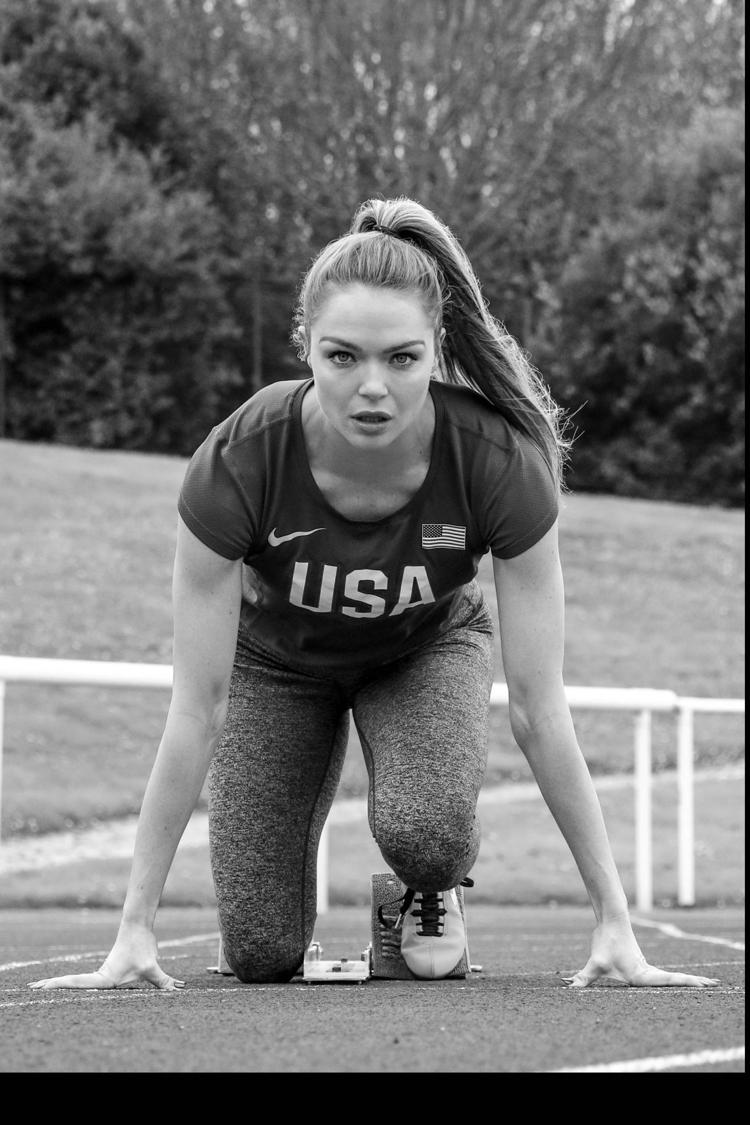 Though Hawkins did attain a personal-best heptathlon score of 6,230 points for third place at the USA Outdoor Championships in July in Des Moines, Iowa, that score fell short of the automatic qualifying standard of 6,300 to make Team USA for worlds. Athletes had until Sept. 6 to reach the automatic qualifying standard for worlds if they had not already done so, and they could also reach worlds if they were ranked high enough by the IAAF. The top 24 heptathletes in the world tend to go to worlds, Hawkins said, and she is ranked 17th. Her third-place finish at USA Outdoors also helped her cause. If the No. 18 heptathlete in the world won their nation's outdoor championships, that athlete would have gotten a nod for worlds over her, she said.
Hawkins received the news Wednesday morning via email from someone from the IAAF, informing her that they had contacted USA Track and Field and that she was invited to worlds.
"To be honest, there were a lot of people who got invited the day before I got invited and so there was a part of me that thought I didn't get an invitation," Hawkins said. "It was mostly a sigh of relief because I've been working really hard. Getting an invitation was really exciting. It's been a crazy journey, but a great one."
Hawkins said she and her coach took the approach of 'train as if we're already going to Doha' ever since USA Outdoors ended. They also approached 2019 as 'playing the long game,' meaning to not get overwhelmed by setbacks like the two hamstring injuries Hawkins suffered earlier this year. She said that approach made all the difference, otherwise her workouts since USA Outdoors would have been melancholy. She is currently in week five of the eight-week training cycle for Doha she and her coach created and said the hard work has already been done.
"It was something I thought was going to happen," Hawkins said of the worlds invite. "It was in my brain. I feel like a lot of times if we think we're not good enough for something, that it's true. I try as much as I can to say, 'You've earned this. You belong here.' One of those is definitely a better mindset than the other."