With just over two weeks until the start of its season, the Idaho State football team must hire a new coach.
Bengals defensive line coach Steve Fifita resigned Monday, according to school officials. ISU head coach Rob Phenicie told the Journal on Monday that Fifita resigned for "personal reasons."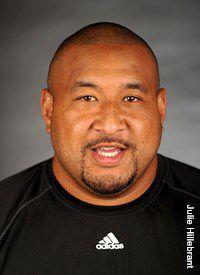 "We're going to be moving on," Phenicie said. "We're excited (about) the direction we're going."
Fifita was hired to be ISU's defensive line coach in 2013. He is also currently listed as the team's recruiting coordinator. He was the second-longest-tenured assistant on ISU's coaching staff, behind only defensive coordinator Roger Cooper.
Fifita coached five all-Big Sky Conference players at ISU, including multi-time honorees Tyler Kuder (three) and Austin Graves (two). Kuder was signed by the Green Bay Packers as an undrafted free agent in May 2016, but did not appear in any regular-season games with the team and was cut in November 2016. Kuder also briefly played for the Montreal Alouettes of the Canadian Football League, but retired in November 2017, according to the team's website.
Fifita's replacement is expected to be hired swiftly. ISU opens its season Sept. 5 against Western Colorado at Holt Arena. 
"Coach (Fifita) has been here seven years and we really appreciate his service and we wish him good luck," ISU Athletic Director Pauline Thiros told the Journal.