It's been an offseason of upheaval for the Idaho State football team, which lost, among other players, its leading rusher, two top receivers, four starting offensive linemen and the entire starting secondary. In a normal year, the depth chart would get its first chance to shake out with spring football, but the coronavirus has nixed those plans. That hasn't stopped speculation about what the Bengals will look like when they take the field again. Last week, the Idaho State Journal took a first look at ISU's potential depth chart on offense. Today, we're covering the defense.
The Bengals bring two experienced starters back on the D-line — Kainoa Fuiava, on the outside, and TJ Togiai, at the nose, both started at least 10 games in 2019. Both are good run defenders — that's their primary focus in the 3-4, which lets the outside linebackers get after the quarterback — but neither have yet shown to be impact pass rushers or players who can make splash plays in the backfield. Fuiava had 4 ½ tackles for loss a year ago, tops among ISU defensive linemen. Idaho State didn't add any transfers on the D-line, but might get a boost from within with the return of Rasheed Williams, who received a sixth year of eligibility from the NCAA after missing the entire 2016 season and then playing 12 games over the past two years combined due to injury. With 8 ½ tackles for loss as a freshman in 2015 and 5 ½ more when he returned from injury in 2017, Williams might have a higher ceiling than anyone else in the position group — provided he stays healthy. Senior Raemo Trevino is a capable rotation player, while juniors Hunter Eborn, Terrance Jones and Garrett Crane all have upside but need to start showing it this year as upperclassmen. Eborn, from Highland High in Pocatello (as is Crane), might have shown the most a year ago, with two sacks and four TFLs in eight games. ISU's depth on the D-line is good, which is important, but the Bengals need impact to come from somewhere. The rotation might look different in the fall if Williams or one of the juniors show they can be that player.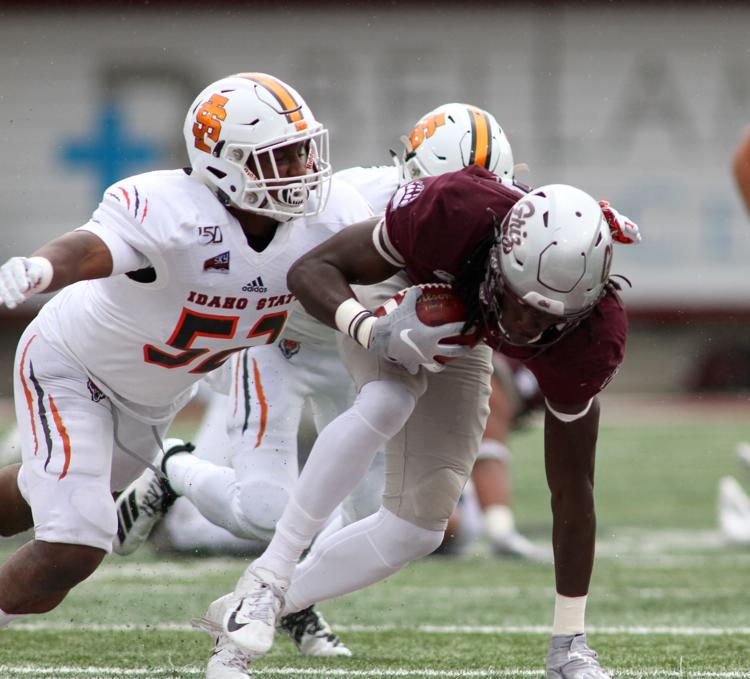 Kody Graves, a write-him-in-pen starter who played in 44 games over four years for the Bengals, is gone, but ISU's biggest problem won't be replacing him at inside linebacker. Senior Kennon Smith, junior Darian Green and sophomore Connor Wills all started multiple games next to Graves on the inside last season, and all had double-digit tackle games in that role. Finding two starters out of that trio won't be difficult, and the resulting competition should be one of the most high-level position battles in the fall. That doesn't even include junior Aren Manu, another Highland alum, who was in position to play a lot last season but was injured in ISU's first game and didn't play again. The real question mark for Idaho State is at outside linebacker, where Luke Holloway finally had an injury-free year as a senior in 2019 and responded with 6 ½ sacks and 10 ½ tackles for loss — both team-highs — as the rush linebacker. Oshea Trujillo, who was third on the team with 6 ½ TFLs as the other outside 'backer, should pick up some of that slack as a senior this year, but that still leaves an opening opposite him. Does one of the inside linebackers have enough pass-rushing chops to move outside? Will ISU drop a defensive end into that role, a la Terrance Jones in 2019? The linebacker rotation is deep, so maybe an under-the-radar name like Jack Genova, Jared Gibson or DJ Hagler — the latter a special-teams mainstay last year — also gets in the mix.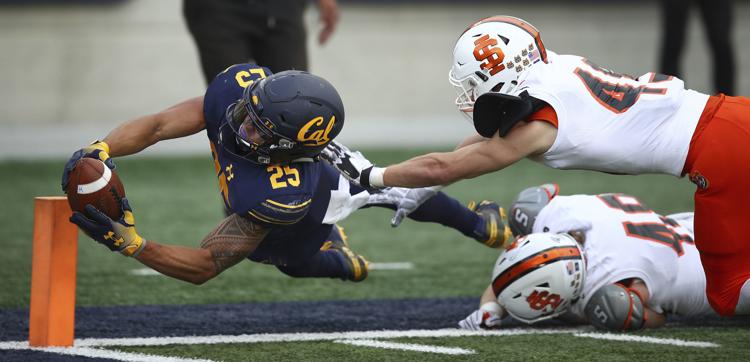 Idaho State lost all four secondary starters from a year ago — and took immediate steps to fix that, bringing in (what seems like) half a team's worth of defensive backs as transfers. It's likely that ISU's starting secondary will be made up of four players who weren't on the roster a year ago. At cornerback, that's junior college transfers Jayden Dawson and Cam Davis, plus recently-announced FBS dropdown transfer Teddrick McGhee from Texas-San Antonio. At safety, ISU brought in Jacob Jones from junior college, plus recently-announced transfer De'Carleon Townsend from Air Force Prep. Cornerback might be a straight-up battle between the three newcomers, maybe with redshirt freshmen Ja'Maree Boone and Jihad Brown in the mix as well. Safety is much more interesting. Former Hawaii transfer Manase Time spelled Adkin Aguirre at times last year, and will be looking to make a starting spot his as a senior. Colton Belnap, Zach Wright, Alex Espinoza, Bryson Toles and Alec Flanagan are also all listed as safeties and played in at least six games last year, and the coaches are high on redshirt freshman Quantraill Morris-Walker. Plus, former Journal All-Area Player of the Year Bryon Leckington is listed as a safety, and might have the best chance of any of ISU's returning missionaries to play right away. Safety is a group that could see a lot of position changes — players like Time and Leckington could go to linebacker, others could move to corner — to resolve a possible logjam.
Kevin Ryan will be the punter. Ryan lost his field-goal kicking duties to David Allish at times last year, and presumably the two will battle it out again. More interestingly, Idaho State lost its long snapper when Zach Wallace transferred after his freshman year, and thus far hasn't signed a designated replacement. Will one of the offensive linemen take over that duty? Wallace was steady last year, which is about all you can ask of a snapper, and having to put someone new in that role could lead to issues, particularly if they're having to pull double duty as an offensive lineman and can't devote as much practice time to snapping.