THOMAS – Robert Coombs has been a fixture at Snake River High School for 26 years.
He has been a physical education teacher, the head boys' basketball coach and has also served as the school's athletic director for the past 18 years.
For his long list of accomplishments, Coombs is being inducted into the Bethany College Athletic Alumni Hall of Fame.
In his time as Snake River's basketball coach, the Panthers have won five state championships, been the runner-up three times and have won 15 district championships. Coombs sports a record of 449-189 and has been named the Idaho Basketball Coach of the Year on five different occasions.
In addition to his years at the helm of the basketball program, Coombs was an assistant football coach from 1993-2016. During that time, the Panthers won the eight 3A state titles and finished second place twice.
Coombs also served as an assistant baseball coach from 2013-2016 and during that tenure, Panthers won the state title in 2013 and were the runners-up in '14.
This illustrious career all began back in 1991 when Coombs graduated from Bethany College in Lindsborg, Kansas.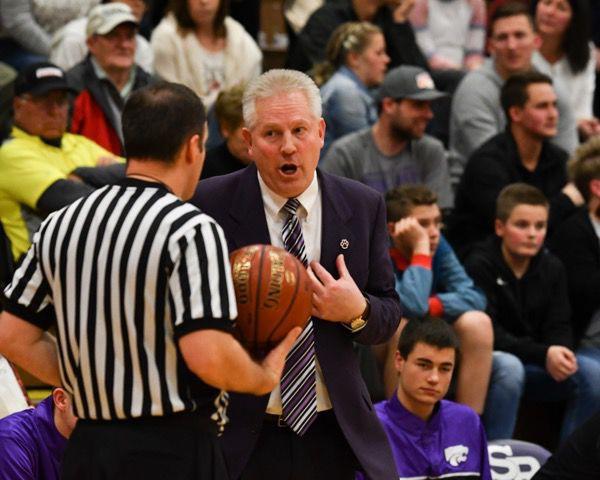 While a student at Bethany College, Coombs was a starter on the men's basketball team, starting every game in 1988 and 1989. He was selected to the Kansas Wesleyan All-Tournament team in 1988.
In 1989, Bethany College was the KCAC Conference champion. Coombs was the team leader in steals, charges taken and averaged over 10 points per game during that epic season.
Coombs was also a student assistant to the basketball program at Bethany College in 1990.
In 1993, Coombs married Terisa Lynn Asper and the couple has four children, all boys, Brad, 24; Tyler, 22; Chandler, 17; and Marcus, 13.
Brad has graduated with honors in football and is currently teaching at Bonneville High School. Tyler hopes to graduate from Bethany College in December of this year, and Chandler and Marcus are both attending school in the Snake River School District.
Coombs will be honored with the other inductees in ceremonies that will take place the weekend of Oct. 19-20. The introduction of inductees will take place during the halftime ceremonies of the football game at Bethany College on Saturday afternoon.
On Sunday, Oct. 20, the college will host a banquet and induction of this year's class of inductees on the campus of Bethany College.