POCATELLO – Rhys and Liam Pope stood on the Halliwell Park lawn just across from the Gate City Grays clubhouse, bickering like an old married couple about a topic that can illustrate the generation gap quicker than iPhone competency: bunting.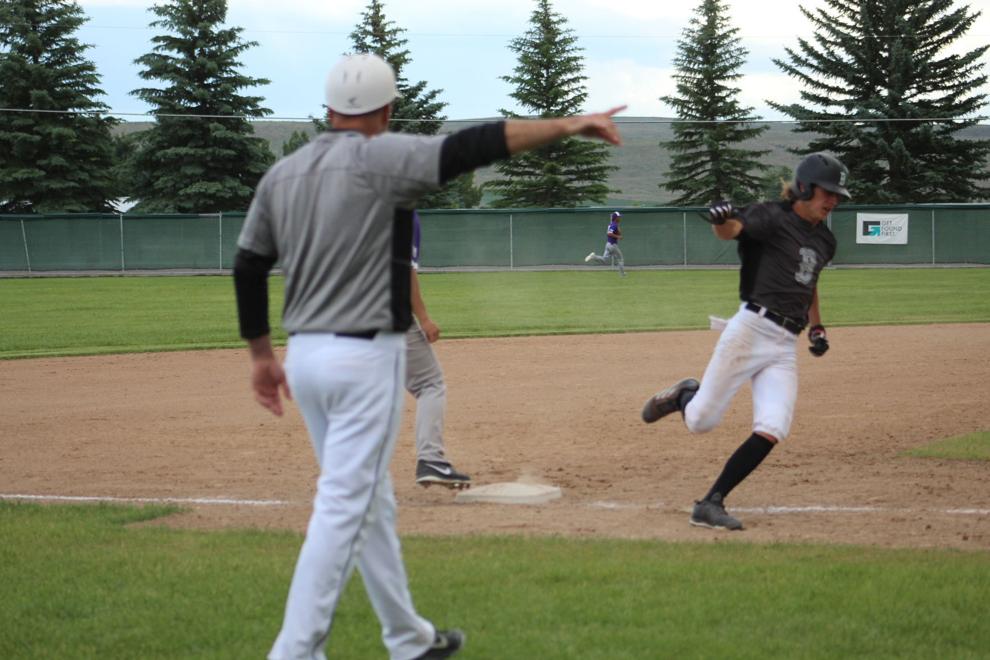 Rhys, the 21-year old Grays manager, tried to explain to his pops that playing small ball with his team is practically self-sabotage. Heck, Rhys said, look at the hitting display they put on earlier Saturday night in a 7-1 victory over the Brigham City Peaches – why on Earth would he want to bunt?
Liam shrugged off any evidence. Those belonging to a baseball generation before advanced stats, launch angle and guys constantly swinging for the fences will always love bunting, love the idea of manufacturing runs with smart, strategic baseball.
For most of Rhys' life, his opinion on the subject wasn't given too much consideration. When his dad coached the Blackfoot baseball team – highlighted by a 4A state title in 2015 – the Broncos were a small-ball factory.
But that was Liam's team. The Grays are Rhys' squad.
On Saturday, the two worlds collided. Because assistant coach Darrell Cunningham was off for the night, Liam was asked if he wanted to come back to the diamond for a night and be the Grays' first-base coach.
"It was cool. He's been coaching for a long time, so he knows when to go out there and do his thing and when to kind of tone it back," Rhys said of his dad.
Liam only had two reservations: ticking off his son and finding his baseball pants.
"Rhys," Liam yelled to his son after his doubleheader stint as the Grays coach, "where'd your mom put the pants? Were they in the third drawer in your bedroom downstairs in the basement?"
"Something like that," Rhys replied.
Wearing clean white pants, Liam stood near first base, reminiscing on a father-son experience seemingly as rare as a 21-year old heading a professional baseball team.
"(It was) really cool. Really cool," Liam said. "I was excited all day about it. I umpired a couple games this morning and my whole focus – I was really looking forward to this. This was going to be fun."
It certainly looked that way.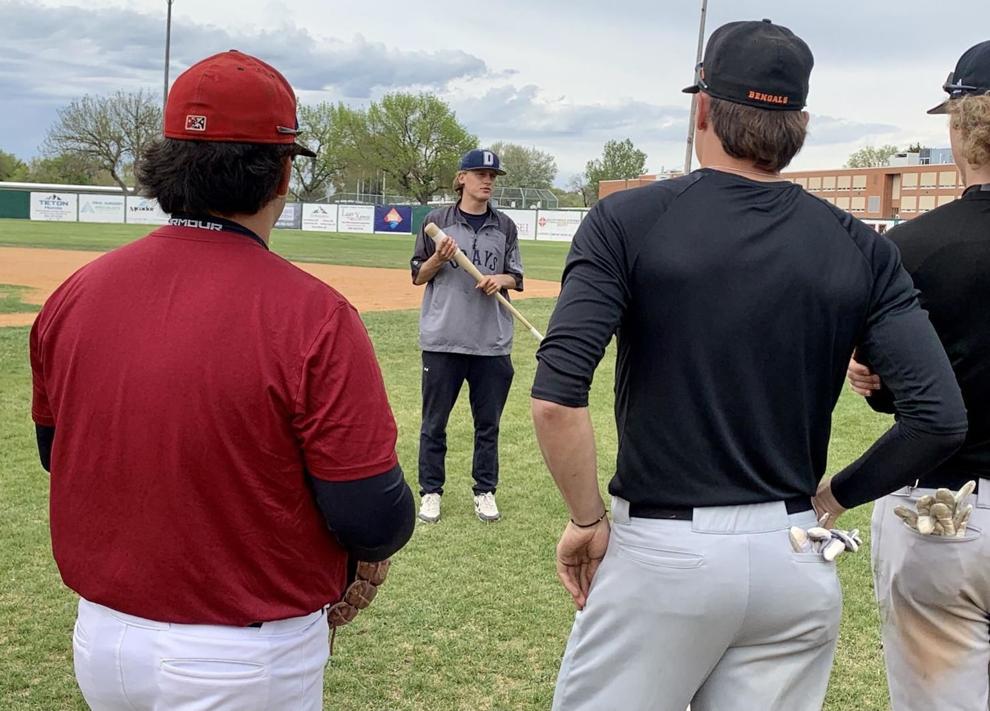 During the away half of every inning – when Rhys wasn't coaching third and Liam wasn't manning first – the father-son duo were often side-by-side, chatting nonstop. Sometimes it was trivial, like deciding what food to grab in between games (they opted for cheeseburgers). Sometimes it was more inside baseball, like trying to formulate a plan when the opening game of the doubleheader went into extra innings.
Because the Northern Utah League has adopted the MLB rule that every extra-inning frame starts with a runner on second, strategy is paramount. Rhys walked up to his dad before the eighth inning began and said, "If they put up a zero or a one, we bunt first batter."
"Obviously I'm going to approve of that," Liam said with a chuckle.
In what became a 6-5 loss to the Hyrum Hornets, Gate City entered the bottom of the eighth down one. The inning's leadoff hitter, Kyler Spracklen, laid a sacrifice bunt down the first-base line and advanced Austin Losser within 90 feet of home plate. Two batters later, Losser came across the plate to tie the game. Turns out there is still room in the game for a little small ball.
"A situation comes up and I'm talking to him about what I'm thinking and he's talking to me about what he's thinking," Rhys noted. "We both talk it out, then make a decision."
"He's thinking out loud and I'm just the sounding post," Liam added. "(I'll) give a couple thoughts, a couple nods like, 'Yep, let's do that,' … Like all things, when you're the assistant coach, you become the sounding board for the head coach."
But the head coach has never been his son.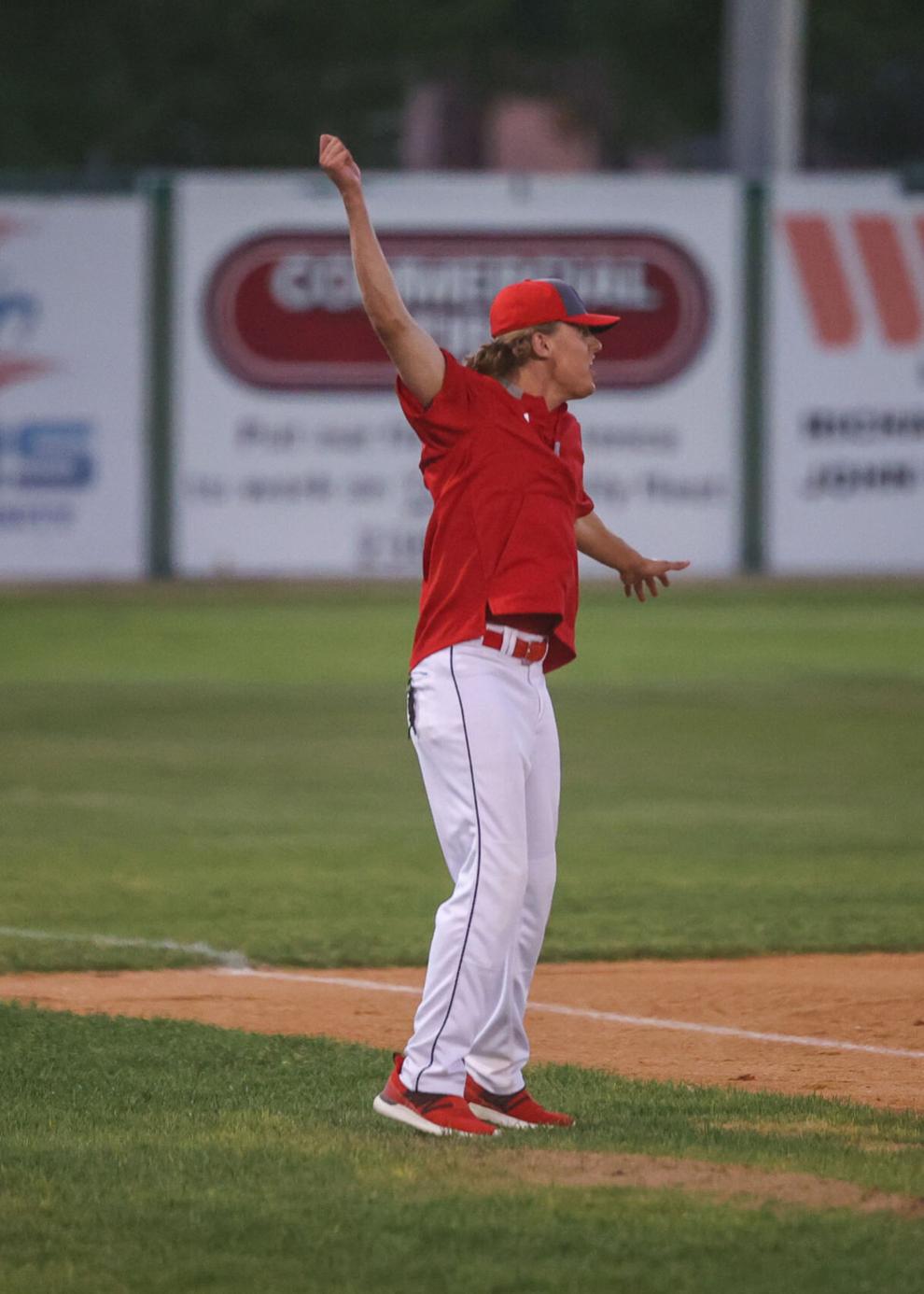 Baseball is a game inundated with the father-son dynamic – although that can fade around middle school, when games turn ultra-competitive and youngsters develop an ego. Rhys and Liam Pope always talked about the intricacies of the game in the same way some families talk about what's for dinner – but it was often Rhys learning from his dad, the coach.
On Saturday, the roles were reversed. The son was in charge for once, making decisions based on information his old man has passed down for the last two decades.
"We just both love to talk baseball. So even just after high school games, we were talking through situations, even if I wasn't involved. Really, I just wanted to learn, just trying to be a sponge," Rhys said. "He's a pretty good coach, I guess you could say."