NAMPA – Madalyn Permann, Kiersley Boyer, Charlotte Wilson and Co. broke the barrier.
Don't forget that.
The town of Rockland never will.
Rockland High School had never won a team state championship in any sport until Saturday, when that trio and the rest of the Bulldogs bulldozed Carey 45-30 in the 1A DII state title game at the Ford Idaho Center.
"Words can't describe how I'm feeling. It's been a long journey for Rockland and my team and I think we've really earned this title," Permann said. "We worked really hard and our team has had great chemistry, we've had great posts, we've had great guards. We worked together to make this happen."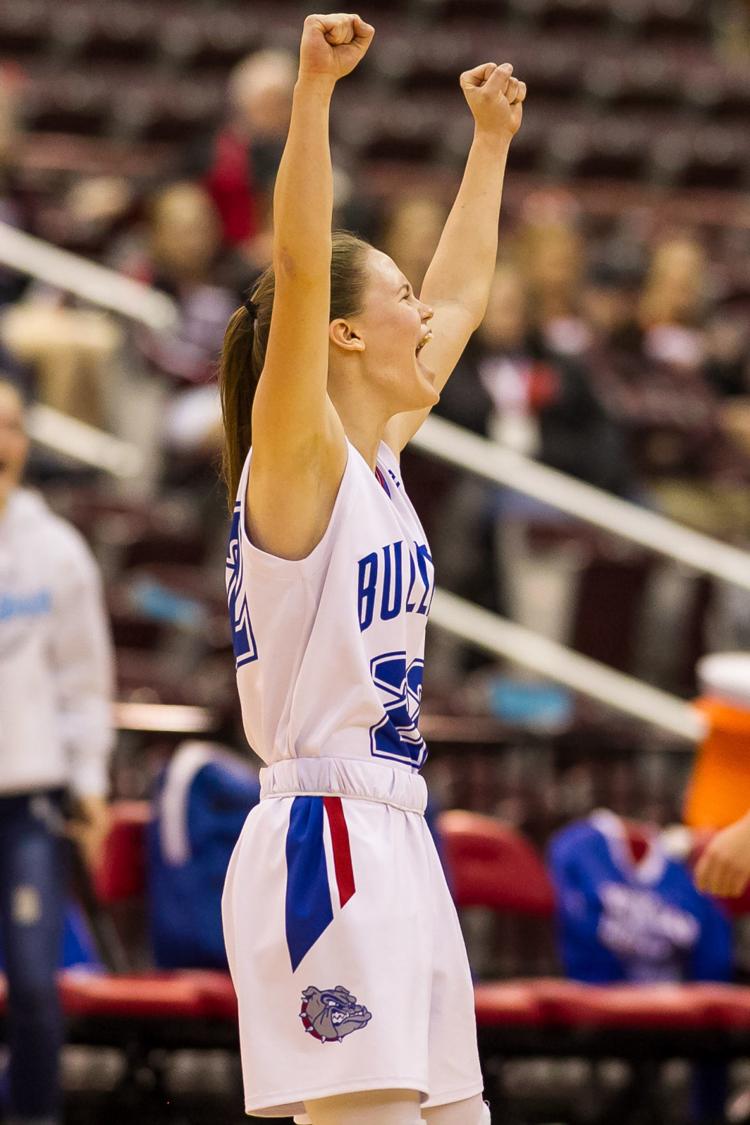 It was the conclusion of a dominating state tournament run in which Rockland won every game by more than 10 points, including a 59-47 first-round win over Kendrick and a 45-28 semifinal victory against Salmon River.
Rockland (23-3) led for the last 29 minutes, 28 seconds of its first-ever state girls basketball title game appearance.
"Before we all went to bed, before we came here, we kept telling each other it's OK to be nervous," Permann said. "But channel that energy, channel all this joy you're feeling and use it in the game tomorrow."
While Wilson played stifling defense, Permann and Boyer combined to score 35 of Rockland's 45 points.
Boyer opened the first quarter with the Bulldogs' first four points and Permann closed the quarter with the last five to go put Rockland ahead 13-5.
After defending state champion Carey (20-3) counterpunched with a 6-0 run to cut its deficit to 13-11, the Bulldogs sped away. They finished the first half on an 11-1 run to take a 24-12 lead into halftime and never let their lead dip below 10 points the rest of the way.
It was none other than Permann, Boyer and Wilson who accounted for every point in the momentous second-quarter run. Boyer started it with a 2-pointer in the middle of the second quarter before Permann knocked down a contested 3 for the next points and Wilson capped the half with two free throws with 5 seconds remaining.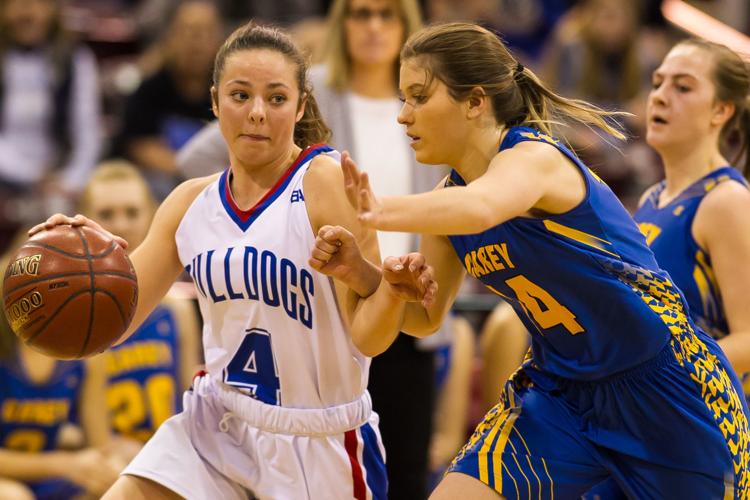 Permann finished with a game-high 20 points on 7-of-17 shooting and added nine rebounds and three assists.
Boyer earned her second consecutive double-double with 15 points on 7-of-10 shooting and 10 rebounds.
"She's very dedicated to the game and she's very willing to work and get better," Rockland coach Vern Nelson said of Boyer. "She's natural. She's very relaxed out there, especially this year as a sophomore. She's very confident in her shot."
Wilson, a senior guard, tallied a team-high six assists and led a defense that held Carey to 23.3% shooting, including 1 of 16 from 3.
"We got out and got after them defensively," said Nelson, who applauded Wilson's defense on Carey's top player Kylie Wood, who scored 15 points on 6-of-20 shooting. "Charlotte is athletic and she's determined and she's competitive, so she's a good one to put in that situation."
After the game, Permann appropriately wrapped her hands on the state championship trophy first. The four-year starter and the rest of the team sprinted to midcourt for what was previously an unobtainable object for Rockland. And for Nelson.
The accomplished 24-year Bulldogs head coach is the longest-tenured girls basketball coach in the area, but one accomplishment still remained unclaimed.
He swears he did not want the state title for himself, but for his players, community and school.
They wanted it for him.
"He's worked so hard to get this far," Permann said. "His whole heart is in this program and we wanted to give it to him. We wanted to make him proud and that's exactly what we did."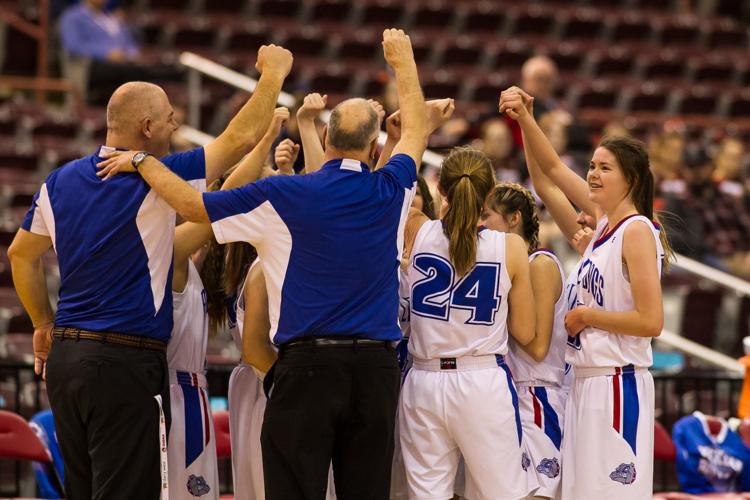 ROCKLAND 45, CAREY 30
Carey 5 7 8 10 — 30
Rockland 13 11 11 10 — 45
Carey — Vargas 6, Morey 4, K. Black 3, Wood 15, F. Black 2.
Rockland — Wilson 2, Waite 4, Boyer 15, Permann 20, Farr 4.