10. Bear Lake erases 20-year title drought
Bear Lake proved itself as one of the top 2A teams in Idaho during the 2016-17 campaign, and finished the season with a dominant 56-39 win over Ririe to claim the school's first boys basketball state championship since 1996. The Bears leaned on their defense all season and stymied the Bulldogs in a battle of 2A's top-ranked teams. The title game win ceremoniously capped a season-ending 16-game winning streak for the Bears.
"This feels great," Bear Lake's Houston Peterson said after the game. "We knew how close that 1996 team was as friends, and we have that same chemistry. You could see that when we played."
Read the full story here.
9. Soda Springs cross country continues reign of dominance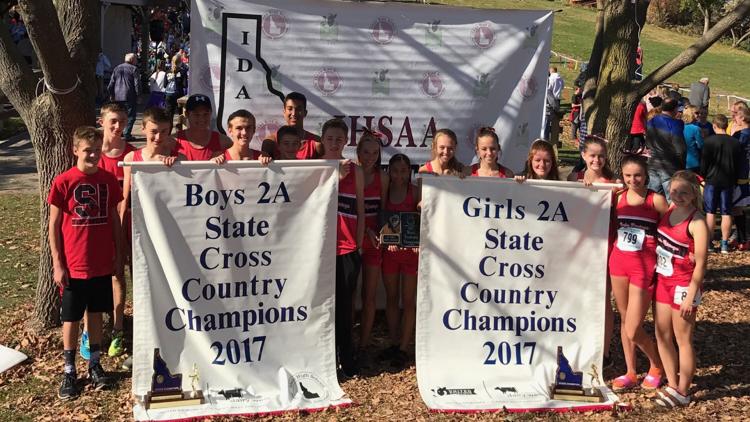 Soda Springs continued to distance itself from the rest of 2A cross country teams last fall with a pair of state championships. The Cardinals boys won their fifth consecutive state crown, while the girls won an unprecedented 12th title in a row. Soda's boys edged Salmon by one point to claim the title, and the girls dominated the field with five runners in the top 12. Cardinals coach Jeff Horsley, who has led the program to 20 state championships since 2006, called his team's latest triumph "surreal."
Read the full story here.
8. Thiros steps away from Century's volleyball empire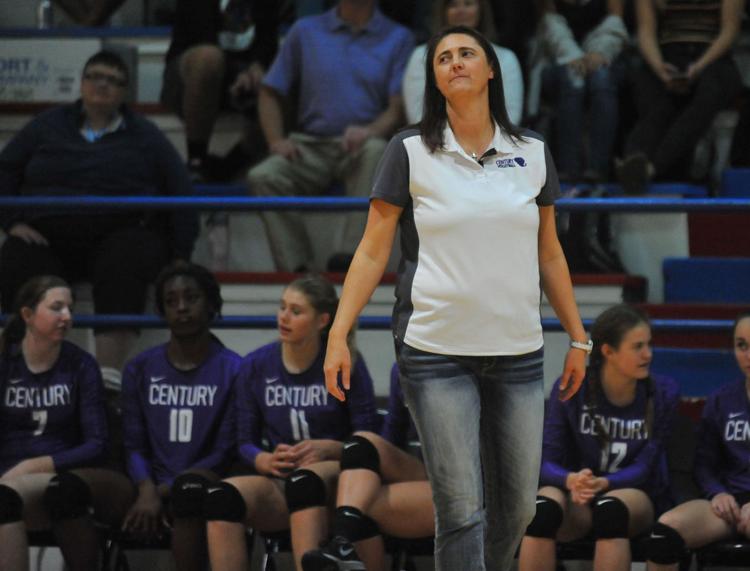 After a run of dominance that included six consecutive 4A state titles, Century volleyball mastermind Pauline Thiros abruptly stepped down in May to tend to her family. Thiros' husband, Danny Thiros, had pancreatic cancer, prompting Thiros' leave of absence. Following Danny's death in September, Pauline officially resigned as Century's head coach after the volleyball season had ended. She compiled an overall record of 317-49, with seven 4A District 5-6 championships and the half-dozen state crowns from 2009-2015.
"She set the bar high for expectations with regard to academics, athletics, what it was to be a Century Diamondback," Century Athletic Director Stephen Anderson said in November. "...It's because of that, she's going to be missed."
Read the full story here.
7. Idaho State football upsets Nevada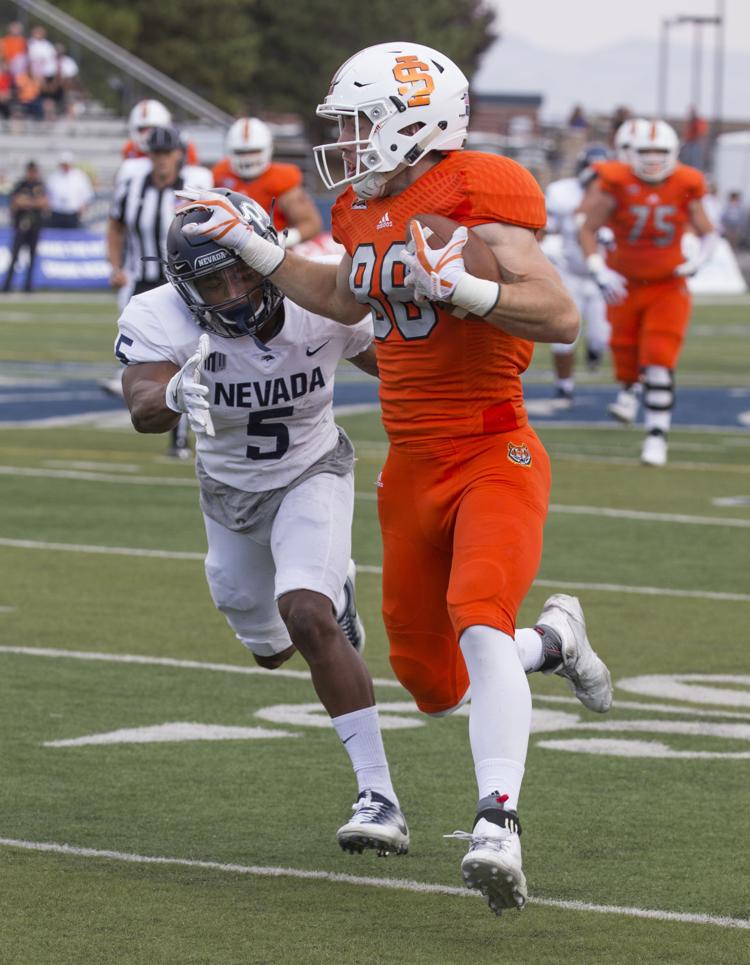 Idaho State's beleaguered football program turned a page early in the 2017 season, upsetting Nevada 30-28 in Reno. The win was the program's first against an FBS team since 2000 and marked a signature victory for first-year head coach Rob Phenicie. College football rankings guru Peter Wolfe tabbed the Bengals' win as one of the top 10 upsets across college football in 2017.
"It was a great win for all of us," ISU linebacker Mario Jenkins said after the win. "It was crazy. Lots of emotions."
Read the full story here.
6. Highland's Togiai signs with Ohio State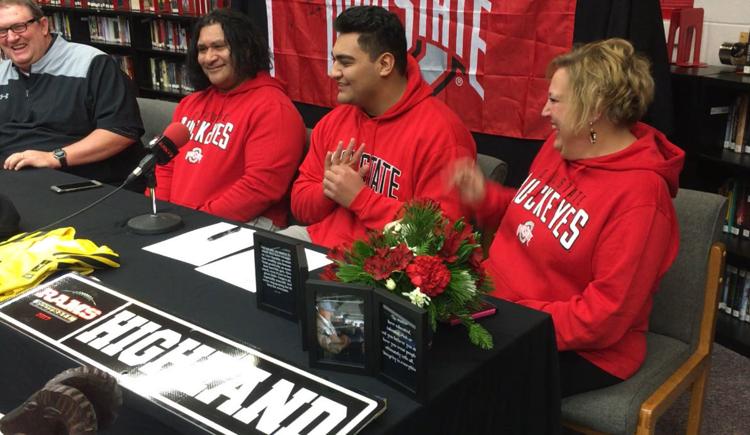 After years of recruiting letters, campus visits and anticipation, Highland star defensive tackle Tommy Togiai signed a National Letter of Intent to play football at Ohio State on Dec. 20. The consensus four-star tackle chose the Buckeyes and championship coach Urban Meyer over offers from Washington, USC, Utah and others. Togiai was also named the Idaho Gatorade Football Player of the Year and was a standout performer at the U.S. Army All-American Bowl on Jan. 6.
"I don't think we'll ever have another D-tackle like him," Highland coach Gino Mariani said Dec. 20. "I don't know if we'll ever get another Tommy Togiai. He's been special and an incredible player for us."
Read the full story here.
5. Highland beats Coeur d'Alene for 5A state title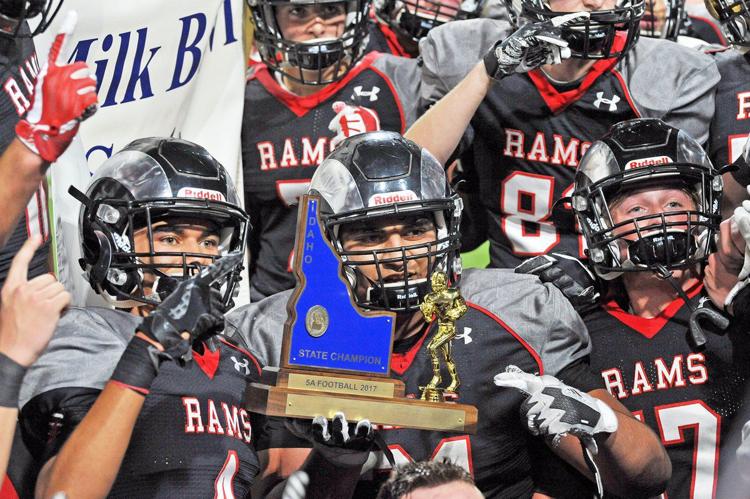 In a matchup that pitted the top offense and defense in Idaho's 5A classification, Highland powered past now-Washington quarterback Colson Yankoff and Coeur d'Alene to win the state title 14-8 at Holt Arena. The Rams, led by star defensive tackle Tommy Togiai, held Coeur d'Alene's high-octane offense to its lowest scoring output of the season. Yankoff threw three interceptions as Highland smothered the Vikings to retake the top spot in Idaho prep football.
"We knew we were going to win this game," Rams linebacker Spencer McSpadden said after the win. "We came out and executed and proved that we are champions."
Read the full story here.
4. Phenicie replaces Kramer after abrupt retirement
A week before Idaho State was set to begin spring football practices, six-year head coach Mike Kramer retired. He was replaced by former wide receivers coach and offensive coordinator Rob Phenicie, who, days earlier, had accepted an assistant coaching job at Northern Iowa. The controversial timing of the coaching whirlwind fell back onto ISU Director of Athletics Jeff Tingey, who said Kramer would not have returned to coach the Bengals if he did not retire. Kramer had an overall record of 18-50 at ISU, with the lone winning season coming in 2014.
"From comments I've heard, we need to improve," Tingey said March 31. "We need to be more competitive. Everyone wants to see a conference champion. That is what I heard. Everybody wants to see a winner."
Read the full story here.
3. Taysom Hill completes journey to NFL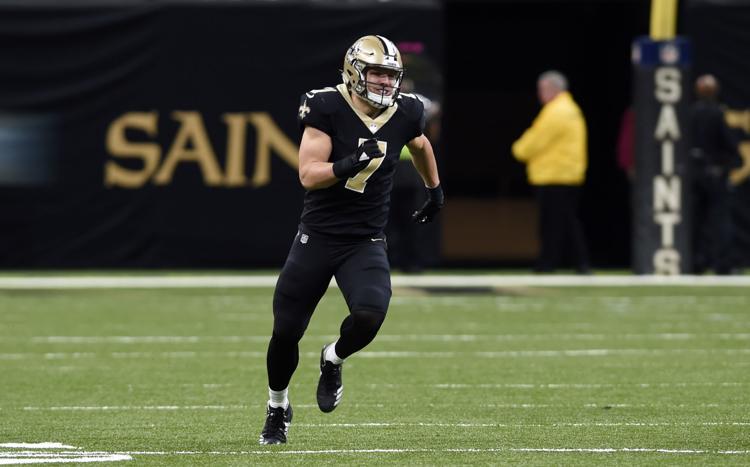 After a successful, but injury-plagued college career at BYU, Pocatello's Taysom Hill got his shot at a professional football career. The former Highland quarterback and do-everything standout was signed as an undrafted free agent by the Green Bay Packers, and ultimately landed with the New Orleans Saints. Hill found a home on special teams and recorded four tackles in five regular-season games. Hill backed up veteran star quarterback Drew Brees as the Saints went 1-1 during the NFL playoffs.
"It was really fun," Hill told the Associated Press after tallying two tackles in his regular-season debut Dec. 4. "He did well," Saints head coach Sean Payton added.
Read the full story here.
2. Decorated runner Pratt survives deathly fall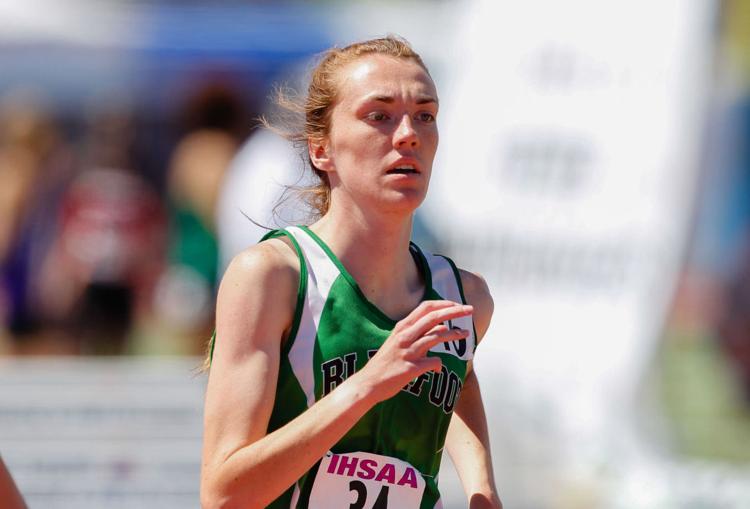 Less than two months after capping her prep career with a pair of individual state titles at Idaho's track and field state championships, Blackfoot's Michelle Pratt fell 300 feet off a cliff in an ATV accident July 3 in Utah. Pratt suffered a fractured vertebra, broken hand, concussion and tore a carotid artery that led to a debilitating stroke. She temporarily lost feeling to the left side of her body and underwent physical therapy to retrain herself to walk. After recovering faster than doctors predicted, Pratt moved to Ogden, Utah, to fulfill her athletic scholarship with Weber State University. On Jan. 6, Pratt's mother, Alisa Pratt, posted a photo of Michelle running on Facebook with the caption, "Running the back streets at grandmas."
"She was lucky to be alive to tell you the truth," Alisa said July 8. "...She's about as determined as you can get."
Read the full story here.
1. Pocatello loses pillars of local baseball family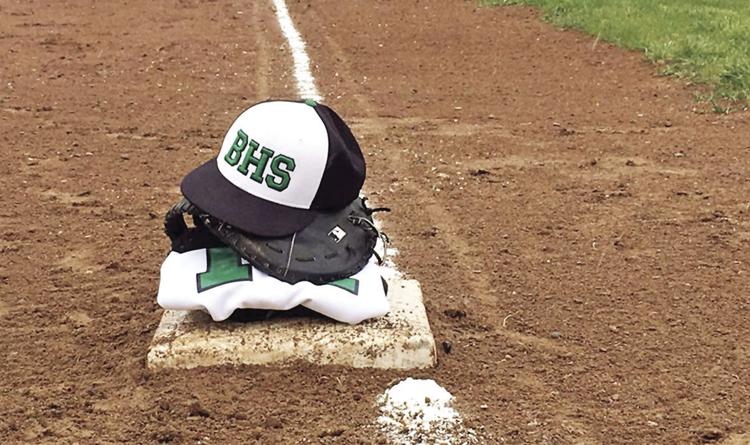 The Pocatello baseball community lost beloved figures in 2017. First was former Century assistant and American Legion coach Dan McCaskill, 42, who died of a heart attack Dec. 30, 2016 while visiting family for Christmas in Arizona. McCaskill's personality resonated with his players, who came out in droves to remember him posthumously.
Pocatello assistant coach Joe Maravilla died Feb. 13, 2017 in his Chubbuck home. He was a 10-year assistant who touched the lives of the players he coached and friends he made with his humor and care-free attitude.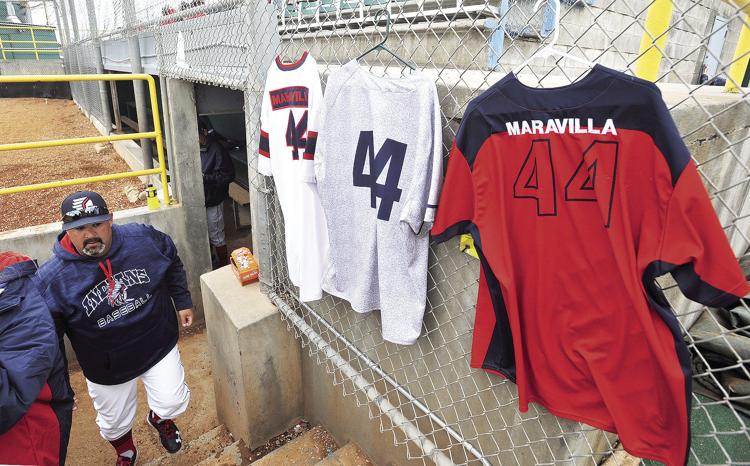 On March 24, longtime umpire and referee Brian Carlson died, shaking the local community to its core. Carlson was a well-known figure in the athletic community who grew up in the area, graduated from Highland and stayed local to be a positive influence in the community. Nearly two months after Carlson's death, former Blackfoot baseball player Cole Baler, 18, was killed in a car wreck that occurred around 2 a.m. on April 23 on Blacktail Road near Idaho Falls. Baler was a senior first baseman with the Broncos after spending three years at Shelley. He was honored April 26 in a game against Pocatello, the Broncos' first game without Baler in the lineup.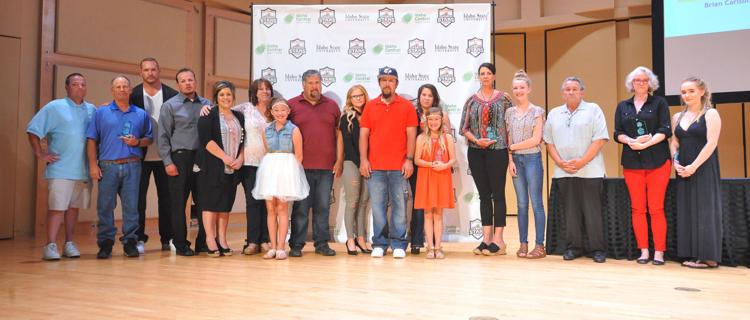 McCaskill, Maravilla, Carlson and Baler were honored last May at the ISJ Sports Stars Awards banquet. After a short video played in tribute to the late men, each family was presented an award and the crowd honored the families with a standing ovation.