Before Highland takes on Rigby in the 5A state title game on Friday in Holt Arena, let's take a look at some key pieces the Rams will need to claim its 14th state championship trophy.
What more can be said about Hershey? Over the last few weeks, the senior hasn't just transformed himself into the best kicker in Highland history, but possibly the best kicker the Gem State has ever seen. A week after breaking the state record with a 58-yard blast, Hershey knocked through a walk-off 40-yarder to beat Eagle in the semifinals.
"It came off my foot and it felt great and I looked up and it was good," Hershey said this week. 
Hershey's leg gives the Rams' offense some peace of mind. When Highland crosses the 30-yard line, it basically has an automatic three points. No one team in the state can say that.
"Ian is a different athlete when it comes to pressure," Highland coach Gino Mariani said after the Eagle win. "He can handle it. He's not afraid of the attention. He's not afraid of the pressure. He likes that. Put it on him. He begs for it."
If you're looking for clear distinctions between Highland and Rigby, the Rams have a monumental edge on special teams. Rigby probably should've beat Meridian in the semifinals with much less stress, but its kicker missed three extra-points late in the game. Games this big are usually decided by a few points, and Hershey might make the difference.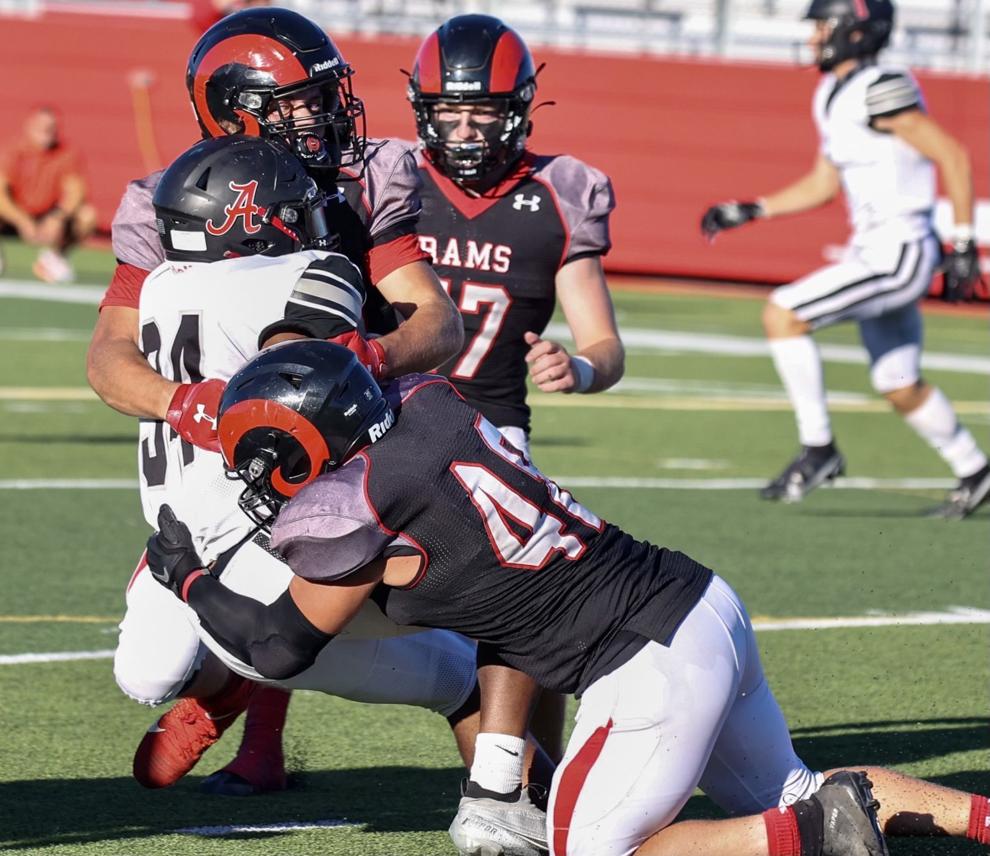 2. THE HIGHLAND DEFENSIVE LINE
Is this a cop-out? Sure, but the Rams' pass-rushers may as well be the Beatles. They're really good on their own, but absolutely incredible as a unit. Break down their sacks and tackles beyond the numbers and you'll notice the group has a symbiotic relationship. They set each other up for big plays — either because they draw a double team or open up a lane for a teammate.
Senior defensive linemen Kody Colvin, Sloan Lambson and Drew Roberts attack opposing quarterbacks with this fury of a wild pack of wolves pouncing on an injured antelope. On the season, that trio has combined for 40 tackles for loss, 26 sacks and a quartet of forced fumbles.
"I think we try and get a lot of pressure and make the quarterback sit back there and scramble," Lambson said. "Then we have those linebackers to kind of play off of us. I think we can handle double-teams pretty well."
On Friday, they'll have to go up against a physical Rigby offensive line and a mobile quarterback in Tiger Adolpho. Whether or not the Rams can disrupt the Trojans' in the trenches may be what decides who walks out of Holt Arena as state champs.
"Keeping (Rigby's) O-line on their heels is what we've been working on," Colvin said. "Getting out of our stances explosive and just shocking them back."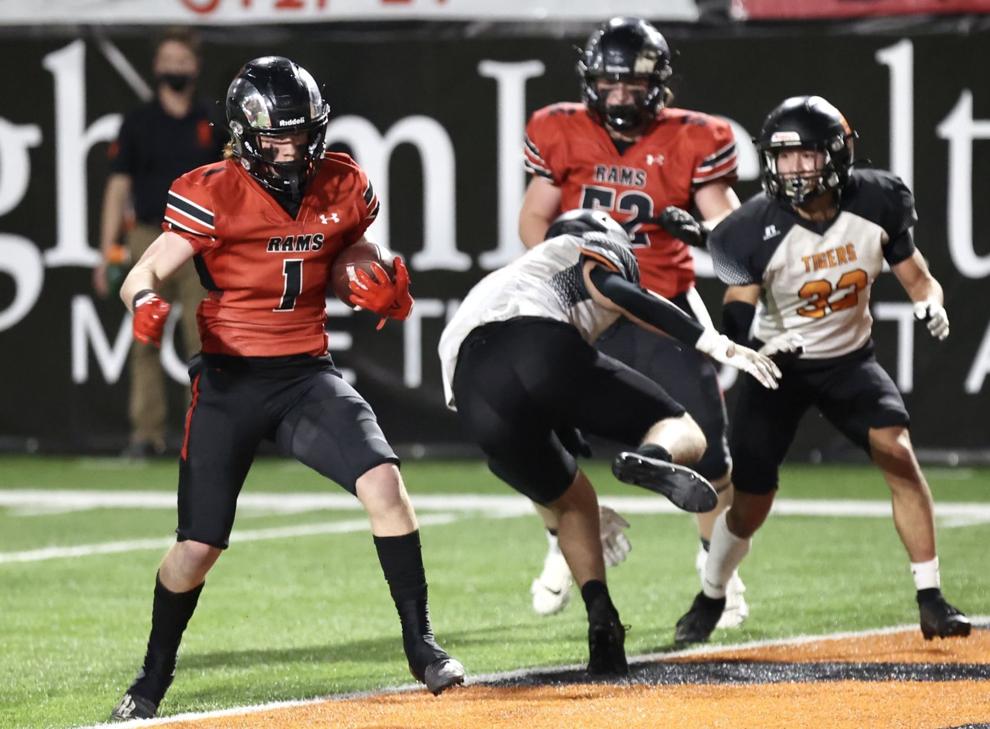 If you want an example how Highland has progressed since its 44-21 loss to Rigby in mid-October, look no further than Riddle. The sophomore running back transferred in from Utah at the beginning of the year, got hurt and spent most of the season on JV. Lambson and Colvin would watch Highland's Thursday night games and wonder: Why isn't this kid on varsity? 
"He'd go from like sideline-to-sideline for a 70-yard touchdown," Lambson said, "and I was like, 'Yep, we could definitely use him.'"
The Rams pulled him up for the Rigby game but the sophomore only ran the ball five times for 32 yards. Since then, he's become a useful weapon alongside QB Jack Whitmer and RB Eli Parrish in the Rams' running game.
Even better, the Rams' coaches trust him. Last week against Eagle, no Highland player had more second-half carries than Riddle, who scurried for 88 yards in the final two periods, including gaining three-dozen yards on the Rams' final drive alone. In other words, when crunch time hits on Friday, don't be surprised if Highland keeps feeding its sophomore tailback.
"Jackson has been a great addition to our offense and we'll keep riding him," Mariani said. "We have to be able to run the football … and we've been able to do that in our victories."