NAMPA – Capturing a state title in 2015 was memorable.
Clinching two in a row from 2018-19 was better.
Winning a third consecutive championship was historic.
Soda Springs became the first Idaho girls basketball team to win three-straight 2A state championships Saturday, beating Cole Valley Christian 67-56 at the Ford Idaho Center.
Cardinals senior Sadie Gronning led the charge with a game-high 31 points, going 6 of 11 from the field, 3 of 6 from beyond the arc and 16 of 20 at the free-throw line to complete an illustrious high school career.
"I've never coached a girl better than Sadie," said Soda Springs coach Wade Schvaneveldt, who has guided the Cardinals to all four of their titles. "She's just a competitive kid. She just hates to lose and she'll do whatever she needs to do to win, whether it's take care of the ball in the game or hit a wide-open teammate for a shot."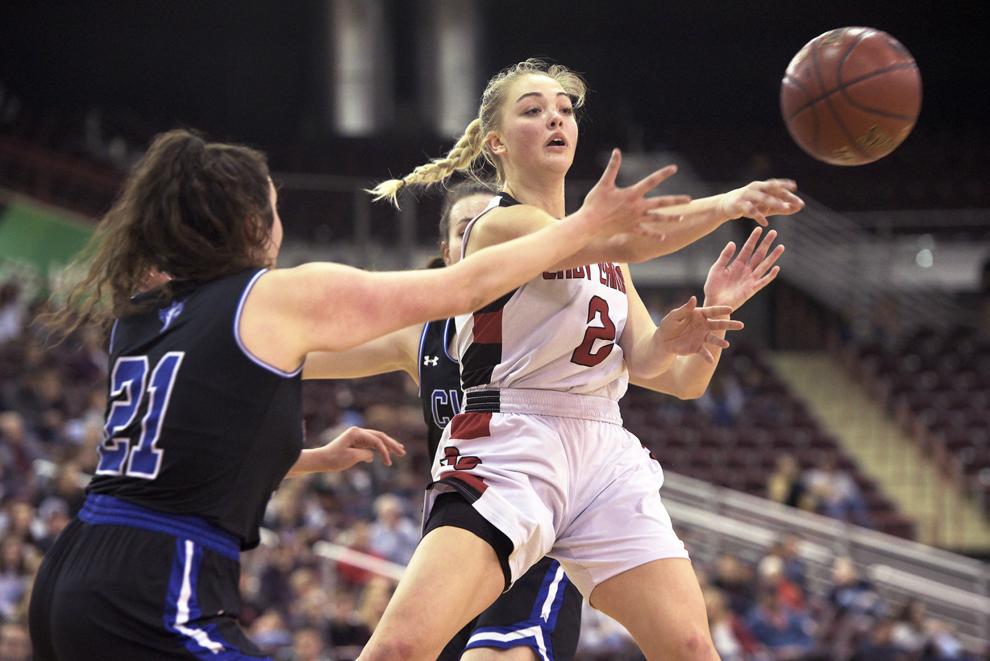 The Cardinals (25-2) led for all of the last three quarters, but were part of a shootout in the fast-paced first four minutes.
Soda Springs allowed nine points in the first half of the opening quarter, more than it gave up in three of its first eight quarters at the state tournament.
Chargers forward Anna Veeck knocked down a mid-range shot to give her team a 13-11 lead with 2 minutes, 9 seconds left in the opening period.
But then Gronning stepped forward and the Cardinals never looked back. The senior guard accounted for seven points in a 12-0 run to put Soda ahead 23-13 in the first minute of the second quarter.
Twice, Gronning flung herself into the lane for layups before drawing fouls and making both free throws on both occasions during that run. She also took the ball up the court and immediately knocked down a 3 without thought.
Cole Valley Christian (21-5) stayed in the game, but never cut the margin within one possession.
Cardinals forward Jorianne Balls scored 11 of her 18 points in the second half to keep her team out of major danger. The senior was responsible for all of her team's nine points from the 4-minute mark in the third quarter to the 7-minute mark in the fourth.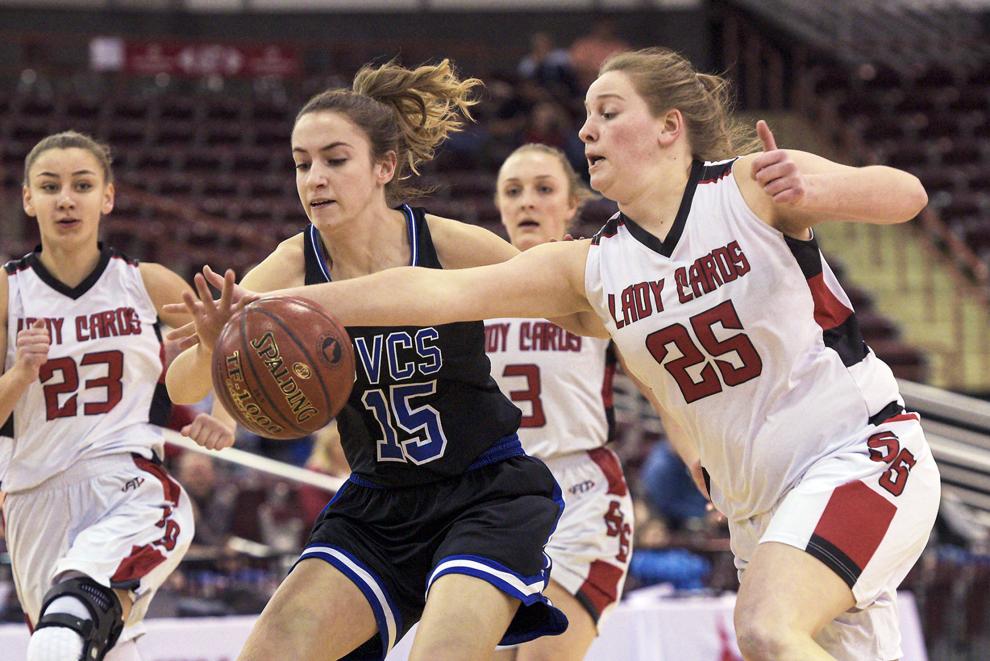 Her last bucket during that stretch was a three-point play after she collected her own miss and successfully put it back and made her free throw to give Soda a 46-36 lead.
Gronning had a steal-and-score with about a half-minute remaining to put an exclamation point on the victory and say her final goodbye to the Ford Idaho Center.
"This is like our home court for the seniors," Gronning said. "We've been here three times, so we should know how to play on it I guess."
The Cardinals anxiously awaited the buzzer to sound.
The eruption of emotion that followed not only brought smiles, but tears of joy.
"There's a lot of seniors on this team and we've all been playing with each other since we've been probably second graders," said Balls, one of six seniors. "The fact that's the last time we're going to step on the floor as Lady Cards, it just makes it super hard. They're all happy tears."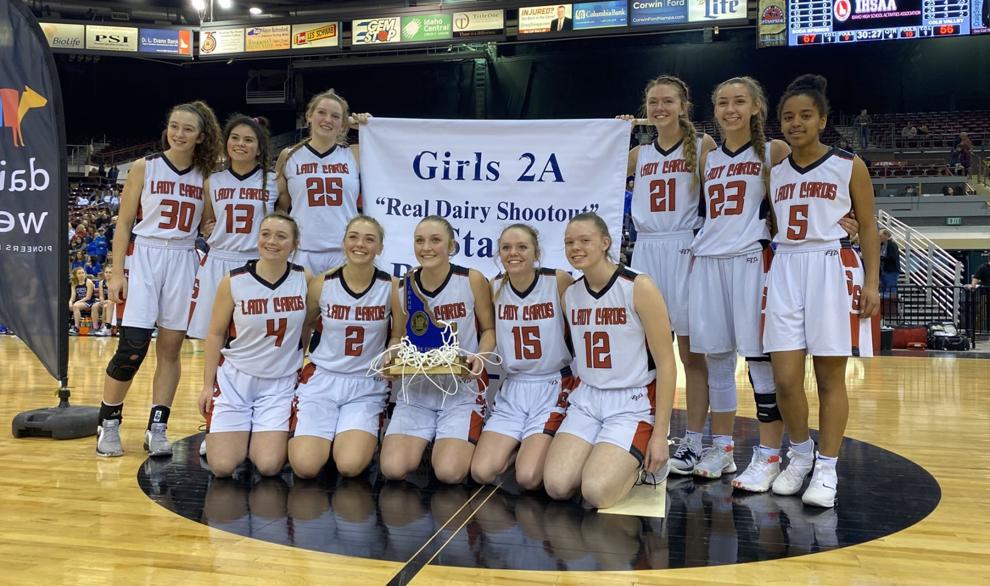 SODA SPRINGS 67, COLE VALLEY 56
Cole Valley 13 14 9 20 – 56
Soda Springs 20 11 12 24 — 67
Cole Valley – McClure 1, Frass 10, Krogh 4, Khoury 9, Veeck 23, Cooke 7, Scudder 2.
Soda Springs – Gronning 31, Smith 9, Moldenhauer 2, Horsley 3, Naef 4, Balls 18.