While most local teams are still fine-tuning and making adjustments as they wade through their nonconference schedules, others are out of time. Conference games loom on this week's docket.
Three local teams — Grace, Rockland and Sho-Ban — were even thrust into league play last week.
As the high school football season enters Week 3, here are previews and predictions for area's top tickets.
Century vs. Pocatello
Friday, 8:15 p.m., Holt Arena
The Gate City rivals enter the week sporting identical 1-1 records ahead of their conference openers.
Century entered the win column last week, beating Idaho Falls 42-20. It was the season debut for senior quarterback Nathan Manning, who showed little rust after missing Week 1 with an injury. He completed 18 of 26 passes for 365 yards, five touchdowns and no interceptions. All five scores went to Jovan Sowell, who popped for 275 yards on eight catches to lead the comeback after Century trailed 14-0 in the first quarter.
But the Diamondbacks' first two games have raised some red flags. They've rushed for 179 yards on 46 carries — 3.9 yards per pop — led by backup quarterback/wide receiver Bruin Fleischmann's 95 yards. Stopping the run has also been a weakness. Orem and Idaho Falls combined to gain 439 yards on 60 attempts, clearing 7.3 yards per rush.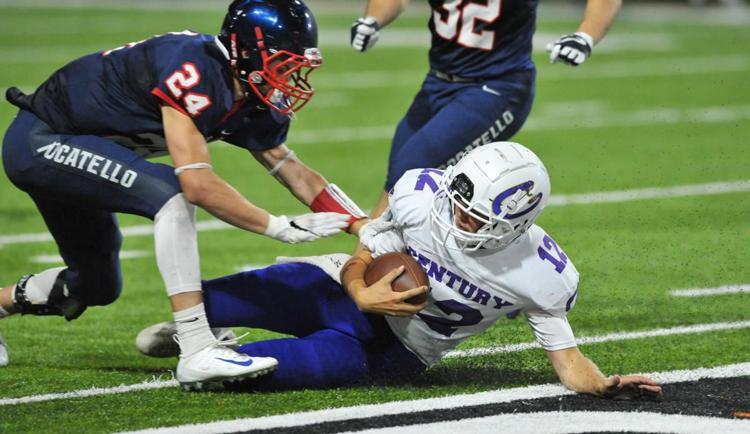 Pocatello, meanwhile, is a few missed opportunities from being 2-0, but hasn't been as tested as Century.
The Indians dropped an overtime heartbreaker last Friday, 21-20 at Mountain Home. Poky missed a game-winning field goal as time expired in the fourth quarter, and a gutsy 2-point try in overtime ended with an interception, sending the Indians home with a loss.
Pocatello's young, scrappy squad has proven to be a tough out in 2019. The defense held Twin Falls and Mountain Home to a combined 36 points, while the offense has leaned on the running game and short passes to chip its way downfield. First-year quarterback Jadyn Downs is leading the way, completing 28 of 42 passes (66.7%) for 240 yards, three touchdowns and one interception, plus 83 yards rushing to lead a committee of ballcarriers.
Prediction:
While Century has been much more successful than Pocatello in recent years, the rivals can treat Friday's game as a rubber match: they've split the last 10 meetings. The 2019 Indians have relied on their defense, which has held strong as Poky played from behind two weeks in a row, but hasn't faced an offense as explosive as Century's.
Century 35, Pocatello 20
West Side at Marsh Valley
Friday, 7 p.m.
While West Side's reputation has survived heavy turnover, Marsh Valley is looking to prove it belongs on the same plane.
The Pirates (1-1) lost most of their key pieces from last year's team that went 10-1 and lost in the 2A state semifinals. It hasn't mattered to statewide media poll voters, who have picked West Side as the No. 1 2A team two weeks in a row. The Pirates rewarded the pollsters with a 28-18 Week 1 win over Firth, and had Snake River — the No. 5 team in 3A — on the brink in Week 2, ultimately losing 7-6.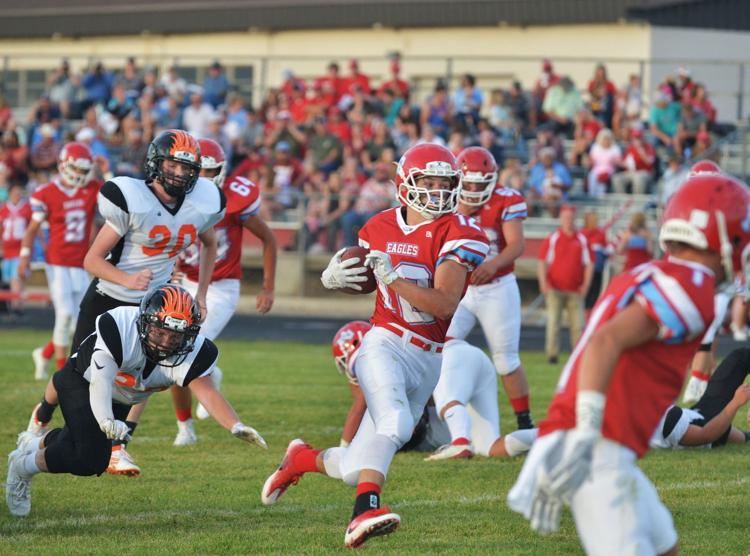 Marsh Valley (2-0) entered the season in the same boat as West Side. The Eagles lost many cogs from last season's team that snapped a long district championship drought and finished with a 6-3 record. But unlike West Side, Marsh Valley has not received a vote in this season's media polls, even after convincing wins over Malad (55-6) and Filer (34-6).
The difference? It might be in the teams' reputations. The Pirates have reached at least the state semifinals seven times in the last 10 years and won 2A state titles in 2010 and 2014. The Eagles, meanwhile, are only a few years removed from losing 23 games in a row. Marsh Valley can make a statement with a win Friday, while a win for the Pirates further cements them as a top-tier program.
Prediction:
Neither team throws the ball much, as both squads pride themselves on strong line play, good defense and a tough running game. The stats prove as much: West Side has out-rushed opponents 380 yards to 182, while Marsh Valley has amassed 558 yards rushing to its opponents' 111. West Side won last year's matchup 8-6 and has the pedigree to win head-to-head for the fifth year in a row.
West Side 16, Marsh Valley 12
Bear Lake at South Fremont
Friday, 7 p.m.
Is Bear Lake back?
The Bears (2-0) are off to a strong start, with a 40-0 blowout win against Utah's Rich in Week 1 and a gritty 13-7 win last week over Wyoming's Jackson Hole.
While Rich wasn't projected to be a factor this season — and lost each of its first two games 40-0 — Jackson Hole has been touted as a state title contender in Wyoming's second-highest classification. The Broncs dismantled Bear Lake 41-13 last season on their way to an 8-3 record and a berth in the state semifinals.
But this year's Bear Lake team is reminiscent of the 2016 squad that advanced to the 2A state semifinals. That team rattled off seven consecutive wins after an 0-2 start, holding opponents to 10.7 points per game. The Bears have struggled to regain that form since, going 4-5 in 2017 and 1-9 last year.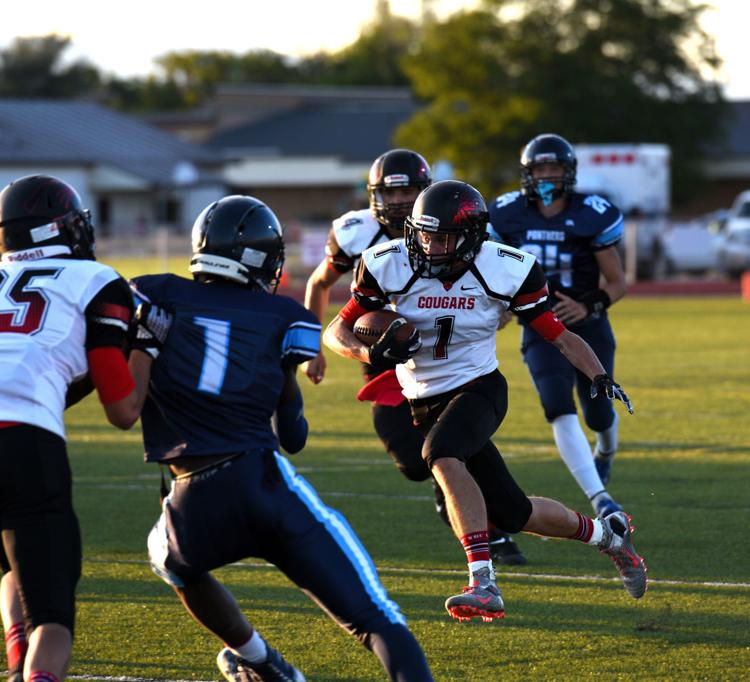 They face their first Idaho opponent of the season Friday — and a 3A team, to boot — in South Fremont (1-1). The Cougars have outgained both opponents this season, losing 28-20 to Fruitland and beating West Jefferson 62-14. Quarterback Jace Neville has accounted for six touchdowns this season' three passing and three rushing, and the Cougars excel on third down, converting 8 of 17 opportunities.
Prediction:
It's hard to evaluate Bear Lake as a contender until it plays an Idaho team. But last week's win over Jackson Hole is an early indication that these Bears don't make opponents' lives easy.
Bear Lake 22, South Fremont 16