Just like that, we're nearly halfway through the high school football regular season.
While that can signal panic for teams that have struggled early, it can also be a reassuring reminder: there's still over half the season to go.
Week 4's slate features one of the state's biggest rivalry games, prove-it opportunities for upstart programs, and make-or-break matchups for teams trying to charge into the second half on a positive note.
Here are previews and predictions for the biggest games of Week 4.
Highland vs. Pocatello
Friday, 7 p.m., Holt Arena
Of course, the Black and Blue Bowl.
Though it's lost some of its luster over the years as the storied programs have gone opposite directions on the success scale, the annual meeting of crosstown rivals always warrants a circle on the schedule. In 2009, ESPN dubbed it the best high school football rivalry in Idaho.
Here's a quick look back at the matchup over the years: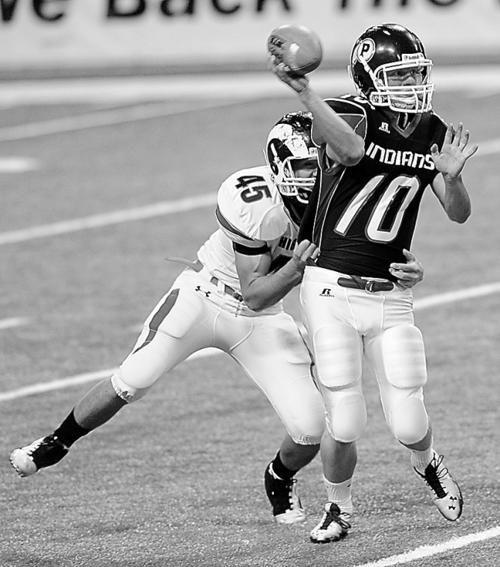 The first edition was played in 1963, a 27-13 Pocatello win to cap Highland's inaugural 0-10 season. The Rams' fledgling program quickly found its footing, though, beating Poky for the first time in 1965 and finishing the 1960s with a 4-3 head-to-head edge.
Highland dominated the 1970s, beating Pocatello eight times, including blowouts of 28-0 and 27-3. Same story in the 1980s, when Highland went 7-3 against Poky and rolled up 64 points in the 1987 edition — the active single-game rivalry record for points scored by either team. (Highland nearly broke it with 2014's 62-0 beatdown).
The rivalry heated up in the early 1990s, when Poky held a 5-2 edge between 1990 and 1994. Five of the seven matchups were decided by seven points or fewer. The Indians beat Highland twice in the playoffs during that span, and the teams alternated state titles in '92, '93, '94 and '95.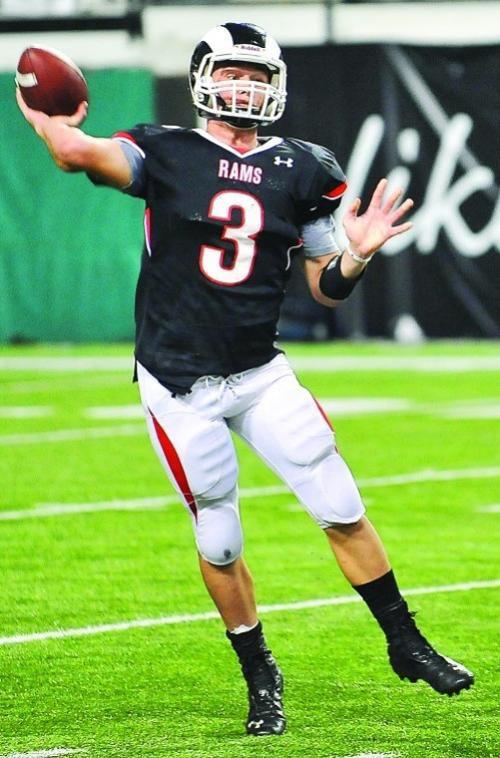 It's been fairly one-sided ever since. Highland is 18-2 since 2000, with Poky's last win coming in 2010 — a 25-17 overtime victory that stands as the only recorded overtime game in the rivalry's history.
On Friday, the 63rd meeting is likely to continue the recent trend of Highland's dominance. The No. 4 Rams (2-1) aren't flashy offensively, but a strong running game and dual-threat quarterback Easton Durham keep the chains moving. Highland's defense is its backbone. The unit ranks third in 5A with 14.3 points allowed per game and is holding opponents to 240.7 yards per game.
Pocatello (1-2, 0-1 4A District 4-5) also has a strong defense, ranking seventh out of 28 4A teams with 20.7 points allowed per game. The Indians held Century's high-powered attack to 20 points in last week's 26-24 loss — the Diamondbacks' other six points came on a punt return. Like Durham, Poky quarterback Jadyn Downs leads his team's rushing attack and limits turnovers, throwing one interception in 80 pass attempts.
Prediction:
Pocatello has the defense to challenge the Rams, but Highland's tacklers are a mismatch for the Indians offense. Highland also has a major depth advantage, helping keep players rested through four quarters. Pocatello can't claim the same.
Highland 38, Pocatello 7
Bear Lake at Aberdeen
Friday, 7 p.m.
Those aforementioned make-or-break games? Aberdeen has one Friday in its conference opener.
The Tigers opened the season with a 48-14 rout of American Falls, but had the favor returned in losses at Declo (21-6) and at North Fremont (44-8). Aberdeen always has a district title and a deep playoff run atop its list of goals, but a three-game losing streak would put both in serious jeopardy — especially with West Side looming next week. The Tigers (1-2) haven't lost three in a row since 2012, when they went 4-5.
Bear Lake (2-1) enters Friday's game with the third-best scoring defense in 2A at 7.0 points allowed per game. Aberdeen is the Bears' first 2A Idaho opponent this season, following meetings with Rich (1A Utah), Jackson Hole (3A Wyoming) and South Fremont (3A Idaho). Bear Lake held South Fremont scoreless in the second half of last week's 14-0 loss, when the Bears lost three fumbles — one of which was returned for a touchdown.
Prediction:
Bear Lake is playing its third consecutive road game, but there's no indication its defense can't travel. The Bears held opponents to 10.7 ppg during their run to the 2016 state semifinals, and so far, this year's defense is better.
Bear Lake 18, Aberdeen 6
Grace at Raft River
Friday, 7 p.m.
In the opposite of a must-win, Grace has a chance to prove its arrival Friday at conference foe Raft River.
The Grizzlies (2-0, 1-0 4A District 4-5-6) have posted one-sided wins against North Gem (46-8) and Challis (56-6) to open the season. Now, they get a good test in Raft River (2-1). Both teams received votes in this week's media poll.
Connor Mickelson leads Grace's scoring barrage with 11 touchdowns — including two on defense and another two on special teams. He rushed for 230 yards in Week 1 and 260 more in Week 2, and has added 14 tackles, two interceptions and a sack on defense.
Raft River returns five starters on each side of the ball from last season's team that went 6-3 but missed the state playoffs. The Trojans won a state title in 2016 and have remained in the upper echelon of District 4 squads ever since.
Prediction:
Grace is already halfway to last season's win total, which included a 28-26 win over Raft River. The Grizzlies haven't started a season 3-0 since 2012, but Mickelson and Co. have had a bye week to prepare.
Grace 46, Raft River 42