5A
Highland at Borah
Friday, 7 p.m., Dona Larsen Park (Boise)
These two teams haven't faced off since 2012, but their rivalry dates back to the 1960s.
Highland and Borah square off for the 46th time in their histories Friday in the 5A quarterfinals.
It's the fourth road game in four weeks for the Rams (7-3), who snapped a two-game losing streak last Friday at Madison in the opening round. Their run-first offense got back on track, led by 221 yards and two touchdowns from Kaleb Demuzio.
Highland's defense, though it gave up 355 total yards as Madison played from behind, held the Bobcats to 2.4 yards per carry and sealed the win with Dylan Jester's 92-yard interception return touchdown late in the fourth quarter.
Highland ranks third in 5A with 16.6 points allowed per game this season. Of Highland's opponents, only Century and Rigby have surpassed 23 points.
The Rams face a new challenge this week in Borah quarterback Austin Bolt. The do-it-all senior has led the Lions (7-2) to six consecutive wins and the No. 3 ranking in the final media poll of the season.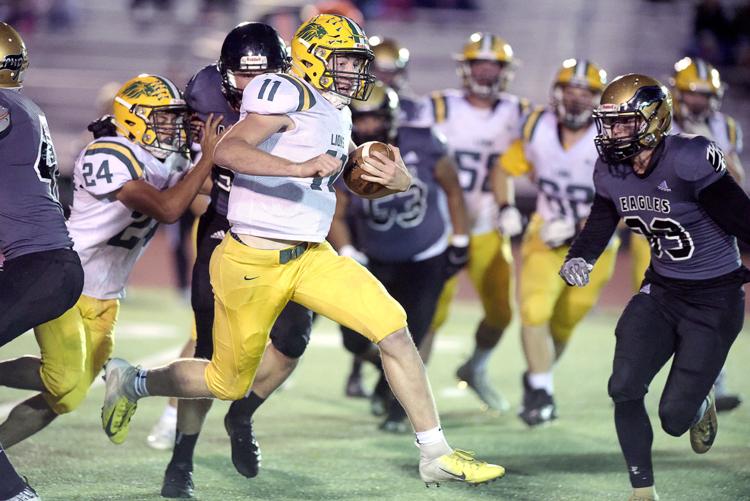 Bolt, who was a first-team all-state wide receiver last season, ended the regular season as 5A's leading rusher this fall with 1,338 yards and 26 touchdowns, according to stats compiled by the Idaho Statesman.
Bolt is also completing 70% of his passes for 1,246 yards, nine touchdowns and five interceptions, and has added three INTs as a defender.
The 6-foot-4, 200-pound athlete is listed as a three-star recruit by 247Sports and has offers from Boise State, Utah State, Idaho, Idaho State and Montana.
"Borah has the No. 1 athlete in the state," Jester said of Bolt after last week's win against Madison. "It's not even a question, not even a contest."
Bolt and the Lions earned a first-round postseason bye, meaning Friday's game will be their first since they beat Centennial 62-21 on Oct. 24 — Borah's fourth-straight game with at least 42 points.
With an all-time 23-22 head-to-head record, Borah is one of two Idaho teams with more wins than losses against Highland.
4A
Minico at Blackfoot
Friday, 6 p.m.
After achieving a season's worth of narrow victories, Blackfoot quickly dispatched Sandpoint in last week's 40-6 first-round blowout.
The second-ranked Broncos (9-1) ran in four touchdowns — three from Bowen Robinson — and Craig Young added two passing scores. Blackfoot led 33-0 at halftime and cruised to its largest margin of victory in a playoff game this decade.
The scoring outburst was a surprise, but the Broncos' defensive effort was par for the course. Blackfoot ranks third in 4A with 16.6 points allowed per game, and no opponent has eclipsed 20 points against the Broncos since Week 2.
Minico (8-2) beat Preston 47-21 to reach the 4A quarterfinals. The Spartans also lean on their defense, which has held every Idaho opponent other than Century below 26 points.
Minico ended the regular season with a 4A-best plus-12 turnover margin, per the Statesman, which is aided by the Spartans' run-heavy offense that limits giveaways.
Rylan Chandler rushed for 1,916 yards and led 4A with 26 rushing touchdowns in the regular season. He added seven more scores last week against Preston.
The 5-foot-11, 180-pound workhorse amassed 222 carries and averaged 8.6 yards per tote over the first nine games of the season.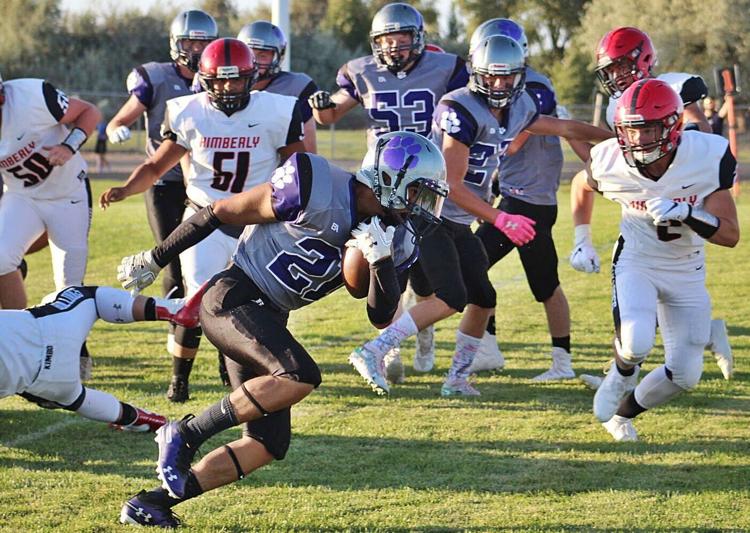 3A
Snake River vs. Teton
Friday, 8:15 p.m., Holt Arena
Weather won't be a factor in the rematch between Snake River and Teton.
In the first meeting this season, on Oct. 4 in Driggs, a snow-covered field took Snake River out of its rhythm as the Panthers fell 12-6.
Snake River (7-2) has been just fine since then, outscoring Marsh Valley, American Falls and Preston 109-46 during its three-game winning streak.
Snake River finished the regular season with the second-highest RPI in 3A, giving the Panthers hosting rights through the state semifinals. All but two of the Panthers' opponents qualified for the playoffs.
Teton (5-4) has won four of its last five games, including a 33-8 victory at Kellogg in the opening round. Teton is of two remaining 3A playoff squads with a negative point differential this season.
2A
Cole Valley at West Side
Friday, 5 p.m.
West Side's defense remains dominant, but the Pirates get their biggest challenge to date in the 2A quarterfinals.
Cole Valley (5-4) enters the game averaging 35.9 ppg — over eight points more than any other West Side opponent currently averages. The Chargers snuck into the playoffs as an at-large team after finishing fifth in their six-team conference, but routed District 1-2 champion Grangeville 37-0 in the opening round.
While the Pirates' opponents don't match Cole Valley's offensive numbers, their defense plays a big role in that.
No. 3 West Side (8-1) has the top scoring defense in 2A (5.1 ppg) and is coming off its fourth shutout of the season — a 22-0 first-round win over Ririe.
No team has scored more than eight points on West Side since Week 1 — including 3A playoff qualifiers Snake River and Marsh Valley.
Taze Stegelmeier (18 tackles, 4.0 for loss), Ryan Beckstead (fumble recovery, interception) and Bryler Shurtliff (interception) led the Pirates' defense last week, while the offense scraped together 195 yards and was helped by a special teams touchdown.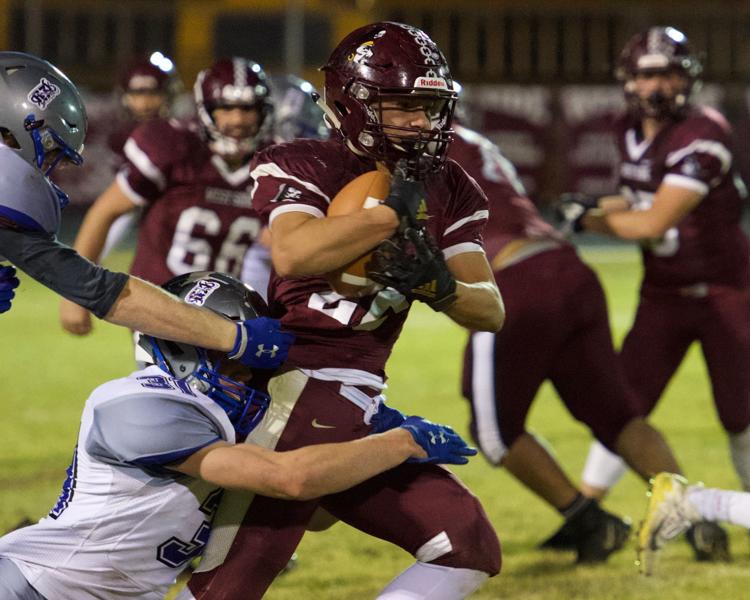 Bear Lake at Melba
Friday, 7 p.m.
Bear Lake also has a vaunted defense that will be tested Friday as the Bears take on Melba, the No. 2 scoring offense in 2A.
The fourth-ranked Bears (7-2) flexed their defense in a 14-0 first-round win last week against Firth. Three interceptions, four turnovers on downs and a handful of sacks kept Firth off the scoreboard in Bear Lake's fourth shutout this season.
This week, the Bears travel more than five hours northwest to Melba to face the fifth-ranked Mustangs (7-2). The District 3 runners-up average 44.2 ppg and have gone over 60 points two games in a row.
Melba's losses this season are against unbeaten Homedale, the No. 1-ranked team in 3A, and unbeaten McCall-Donnelly, the No. 1-ranked team in 2A.