POCATELLO — There's joy in watching Ryken Echo Hawk run the ball — or nerves, depending on your perspective. His build is not intimidating, his style is not bruising. When the ball gets in his hands, it's a triumph, a victory for the little guy, a win for the everyman.
Ryken Echo Hawk is so dazzling because he is 5-foot-8, 140 pounds, because he is a freshman playing on varsity, because he is 15 years old starting at running back for a Pocatello football team that advanced to the state playoffs for just the third time in the last decade.
When Echo Hawk takes a handoff from Poky quarterback Zach Park, he hides behind his offensive linemen and looks for light. You'd think he was drenched in oil the way he slips through tiny crevices and shakes off tackles. He darts up the field in a manner that makes some think he's got a track future because, surely, he'd accelerate even quicker without pads.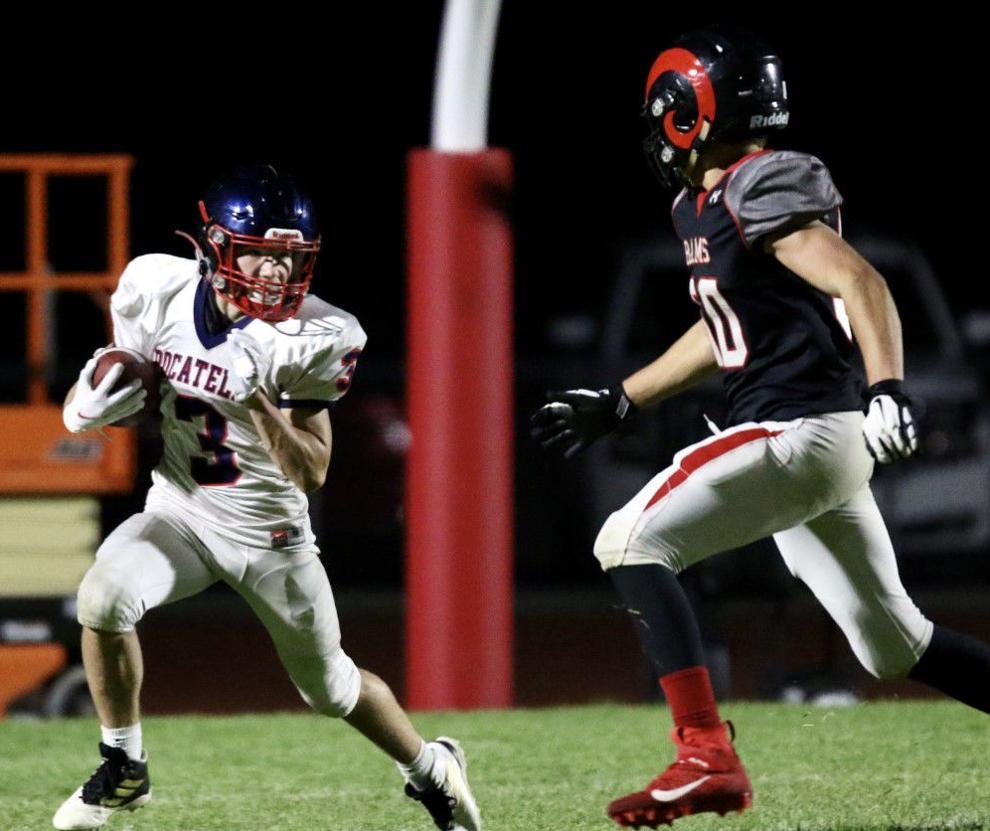 Echo Hawk led Pocatello in rushing this season, churning his legs for 451 yards on more than five yards a carry while also contributing as a receiver and returner. No. 3 sparked excitement whenever he got the ball, especially from his vast cheering section.
His father Paul and grandfather Larry Echo Hawk pack the stands every time he hits the field. Coach Dave Spillett looks on from the sideline, his black headset and navy blue Poky mask seemingly always on. Poky principal Lisa Delonas cheers from the bleachers, clapping for the alma mater she now runs. Freshman Julian Bowie often looks on from the student section or follows from his phone, knowing his time on varsity isn't far off.
When Ryken Echo Hawk scores, though, their minds become conflicted.
The signs that read "Go Indians" fly up in the air. The PA announcer sometimes bellows out with enthusiasm, "Touchdown, Indians." Social media posts ping with updates on the Indians' score. Some in the stands cringe. They look around and wonder, "Is this OK?"
Paul Echo Hawk sees a lot of his younger self in his son — which isn't always fun. Watching his son excel is a time-travel experiment back to his days shining at Highland High.
Thinking back to his teenage years, Paul remembers when he was at Highland, cheering vehemently against Poky. He remembers Black and Blue Bowl week, when tensions would rise and disdain for Pocatello would grow. He remembers a pre-game assembly his senior year when some student organizers saw he was Native American and had him throw on a headdress and run around the gym, chanting and hollering, before being killed by the Ram mascot.
He remembers thinking it was all normal, which chokes him up years later — and which makes watching his son excel in football for the Pocatello Indians an agonizing duality of pride and frustration.
* * *
The Pawnee people were once the majority in their lands. They were estimated to be around 18,000 strong at time of their first contact with White settlers. When they were relocated by the U.S. government to Oklahoma, fewer than 700 remained and the survivors were forcibly assimilated into American culture.
The government tried to strip them of all that they considered sacred. Their hair. Their language. Even their name.
Ryken Echo Hawk's great-great-great-grandfather was born in 1854 on Pawnee land in what is now Nebraska. He endured the trek to Oklahoma that killed so many of his tribe. Government agents registered the Pawnees upon arrival to their new land. One officer asked for a name.
Kútawikucu'tawakuah, he replied.
Not American enough, they said, insisting that Kútawikucu'tawakuah adopt a new English title. "Price," they told him, would be his new surname. He refused the White man's name. His name was Kútawikucu'tawakuah.
The officer had it translated to English. It was "The hawk whose deeds are echoed," the interpreter told him.
They trimmed that down to Echo Hawk, a name generations of Kútawikucu'tawakuah's descendants have helped honor.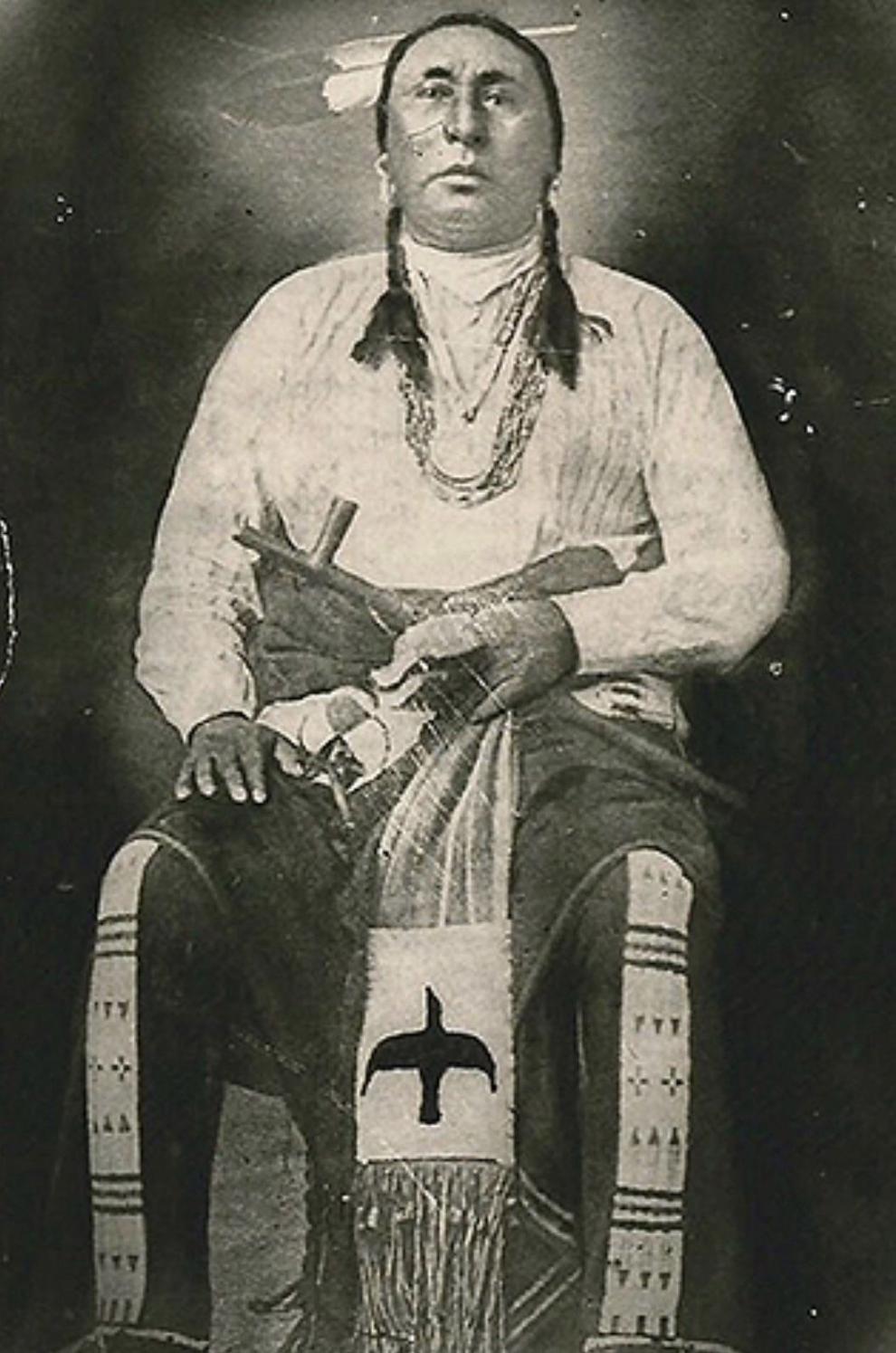 Going through the full Echo Hawk family tree, sorting piece-by-piece through the accomplishments, is a limitless venture.
Paul played baseball at BYU. Ryken's uncle, Mark, was a football player at Idaho State. Larry Echo Hawk and his brothers all played football at BYU. Larry's father, who was born on a reservation and attended Indian boarding school, played at New Mexico.
Larry's grandfather was a Pawnee Indian war scout, an intelligence specialist recruited by the U.S. Army in the 1800s to scout against the traditional enemies of the Pawnee people. Among Larry's many uncles who fought was Brummett Echo Hawk, a World War II hero who had books written on him and later became famous for his artistic creations. As Larry told it, at night, Brummett would carry a bowie knife, paint his face and cross over enemy lines to kill Germans by himself. Larry volunteered for the Marine Corps during the Vietnam War, but couldn't get cleared due to bone deformities.
There's a long list of career success as well. Paul and Mark opened law firms in Pocatello. Larry's brother John was the first to take advantage of a United States scholarship program that helped Native Americans become lawyers. Larry was right behind him, carving out an incredible career. He represented the Shoshone-Bannock Tribes in Eastern Idaho, was Idaho's Attorney General in the '90s, served under President Barack Obama as the Assistant Secretary of the Interior for Indian Affairs and was Idaho's democratic gubernatorial candidate in 1994.
All that is to say that Ryken Echo Hawk has a legacy to uphold.
"I think he's the type of kid who's going to make a name for himself," said Tracy Moore, a family friend who coached Ryken in youth football. "He's just got the inner drive."
* * *
Ryken Echo Hawk can't remember his platform. Maybe it was something about longer recess or better school lunches but, probably, because it was him, it was far more complex. As a fifth-grader, Ryken ran for school vice president. He won, and before every assembly he would craft a speech and share it with the whole school.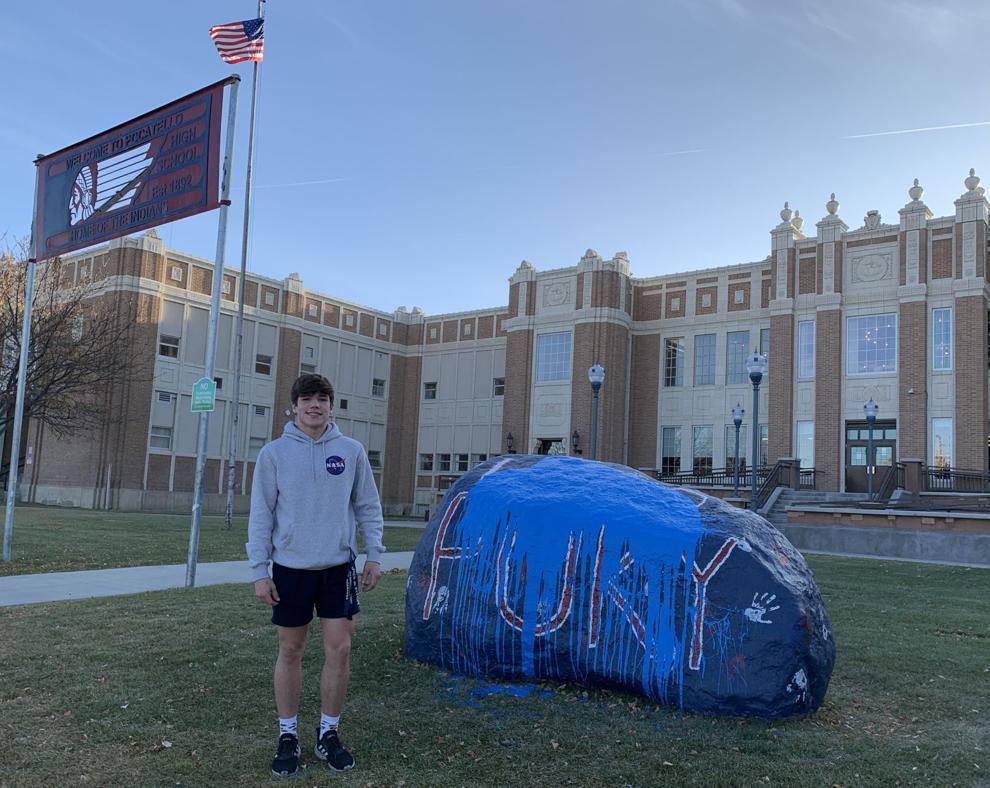 His task was minuscule. His ambitions were not.
"It just seemed like something cool," Ryken said. "Like maybe I could make a difference or help out wherever I could."
And why wouldn't he think that? His family history lends itself to such thinking, to fulfilling big dreams, to boosting one's voice in order to spark change.
"All of the children in our family have felt that's who we were. This is who you are," said Larry Echo Hawk. "The motto of the Pawnee people is 'Men of Men,' so among all the men, we are the men. It's like we're one step above the others. That's kind of the mentality of the Pawnee people.
"As I started to play sports, (my dad) told me, 'You're Pawnee, and Pawnees can take more pain and they can do difficult things others can't do."
* * *
Before Pocatello's first game this season, Paul Echo Hawk's stomach churned, his angst growing to heights he'd never known. Thank goodness he was seated. Warmups were agonizing. His eyes ping-ponged between Madison High's giants and his son, who was soon going to be running at those behemoths.
Was it really a good idea?
Spillett thought so. Heck, he didn't have a choice. Ryken was so good that summer, so mature, that he forced the hand of Poky's head coach. For the first time in his career, Spillett brought a freshman running back up to varsity.
"This is a kid who was just earning his time. (We thought), 'This kid is really going to help us win games on Friday nights. He helps us become a better team,'" Spillett said. "I haven't seen a kid at that age run the way he runs."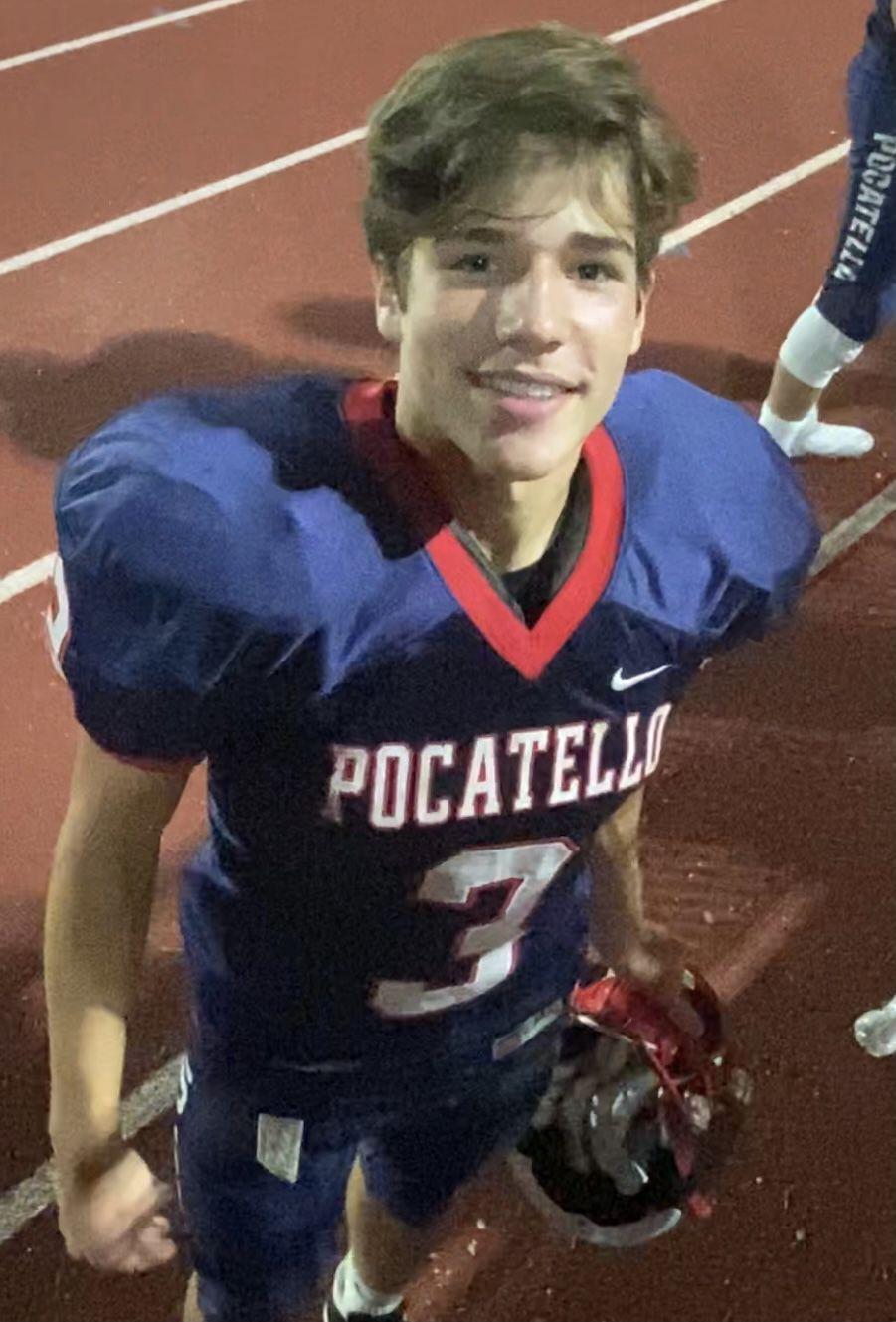 Six years ago, Spillett wore a red button-down shirt and a navy blue tie for his formal introduction as Pocatello's new head football coach. If there were questions as to why he left nearby Century High for the same job at his alma mater, Spillett's festive school-spirited attire answered those before he even opened his mouth.
"You can't pass up an opportunity like this with family and the pride and the tradition that runs through this school. I couldn't pass that up," Spillett said that day. "So I'm pretty happy to be a Pocatello Indian right now."
He was proud to be back at Pocatello High, a school that runs deep in his family tree — his grandfather attended Pocatello's then-lone high school back in the '40s. He wasn't as proud, however, of his alma mater's mascot.
Shortly after accepting the job, Spillett met with Delonas. They began to get things in order, all those little things a coach needs to have a say in — such as uniforms. New threads were in order for the football team. But, Delonas warned, prominently featuring the word or imagery involving "Indians" would be a bad idea. By that date, she had met with local tribes, heard their concerns and knew it was a topic that wouldn't just vanish.
For the sports that cycled through uniforms more regularly, it wasn't as big of a problem. But, with a tight budget, who knew when Spillett would be able to purchase his second set of varsity helmets and jerseys? Might as well not jeopardize all that money in case something changes.
Spillett was on board, no discussion needed. From that moment forward, Poky's varsity football team refrained from putting "Indians" on any of their gear.
"Just because that's our mascot, we're being asked not to do that," Spillett said, "and I feel like we were being asked for the right reasons."
Spillett knew a change was coming. Delonas knew, too. Whether they wanted to admit it, so did many members of the Pocatello community.
* * *
On slightly overcast autumn days, the view out of the two tall, rectangular windows in Lisa Delonas' office turns into a postcard. Orange and yellow leaves flutter down from the trees outside, sitting on the dewy green grass next to the painted Poky High rock and the two Pocatello Indians signs Delonas had locally made when she was hired.
Inside, her office feels like a museum, littered with intricate Native American artwork. The glossy painting on the back wall, of a Native American chief stained with bright tie-dye colors that pop off the navy blue background like neon, elicits the most pride from Delonas. On a nearby desk sit more than a half-dozen arrows in a vase, one broken in half.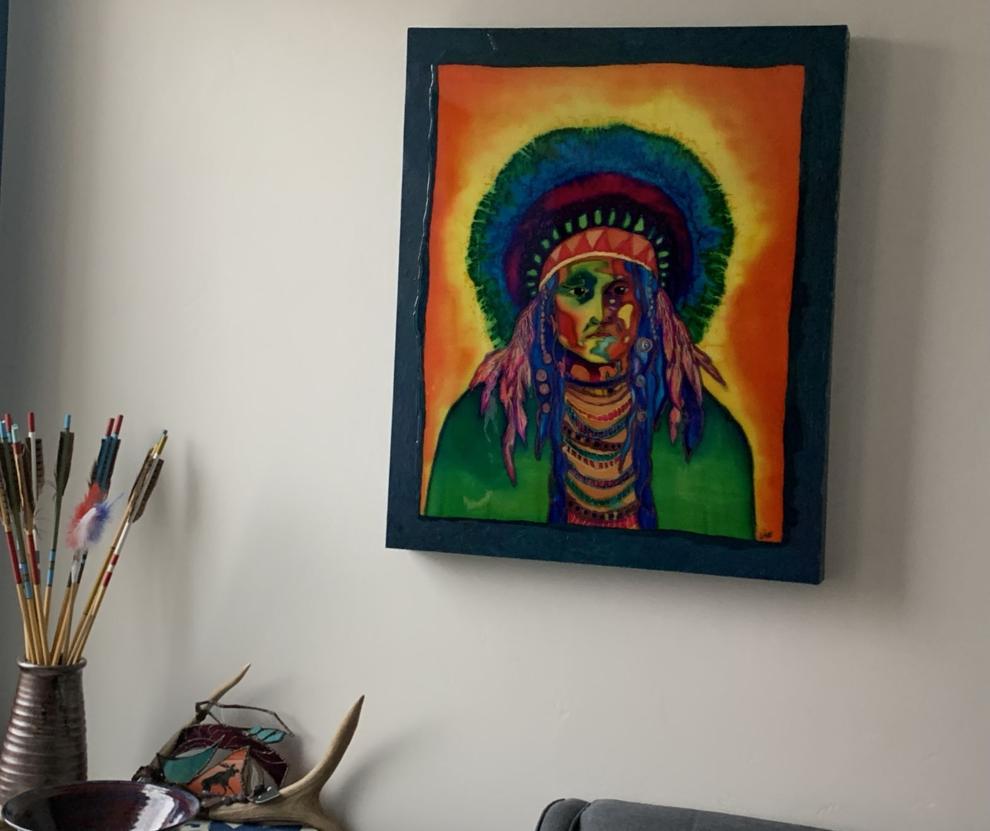 On the side of her white cabinets is a generic sign with an apropos message.
"Keep calm and carry on?" It reads. "I'd rather raise hell and change the world."
In September, she learned the consequences that arise from trying to do that. It hasn't sat well with many around Pocatello that Delonas went to the District 25 school board and made the suggestion to change Pocatello's mascot. Shortly after, the board voted 4-1 to adopt her suggestion, enacting a plan to officially change Pocatello's mascot in June 2021.
A large contingent around Pocatello has ignited a counter-effort to force the school board to reconsider its decision, arguing that the change was made without proper community input and involvement.
Though debate has run feverishly on both sides, transforming the topic into a local political flashpoint, Delonas remains steadfast in her convictions. She thinks back to the studies and papers and statistics that tugged on her conscience.
Native American mascots bolster the self-image of White people, one said. Another concluded that Indian mascots are harmful to the psychological well-being of Native American youth. That supporters of Native mascots developed prejudice towards Native Americans, especially those who opposed mascots. That even the debate over Native mascots can negatively affect Native American students because some perceive it as a "pervasive cultural phenomenon."
"Personally, it's been difficult to reconcile that feeling the loss of something you love and something you've been a part of and so proudly been proud of," Delonas said. "There's no way to dance around the issue that sometimes we do things and later discover that those actions are viewed as racist."
There were tears shed when Delonas came to her conclusion regarding the mascot. When she was an Indianette, when she wore a headdress that a Sho-Ban woman helped her put together, when the crescendo of the Indianettes' storied "Traditionals" routine came and she broke an arrow in half, she never thought she was mocking a culture. At least, those weren't her intentions — which, she realized, didn't make things any better.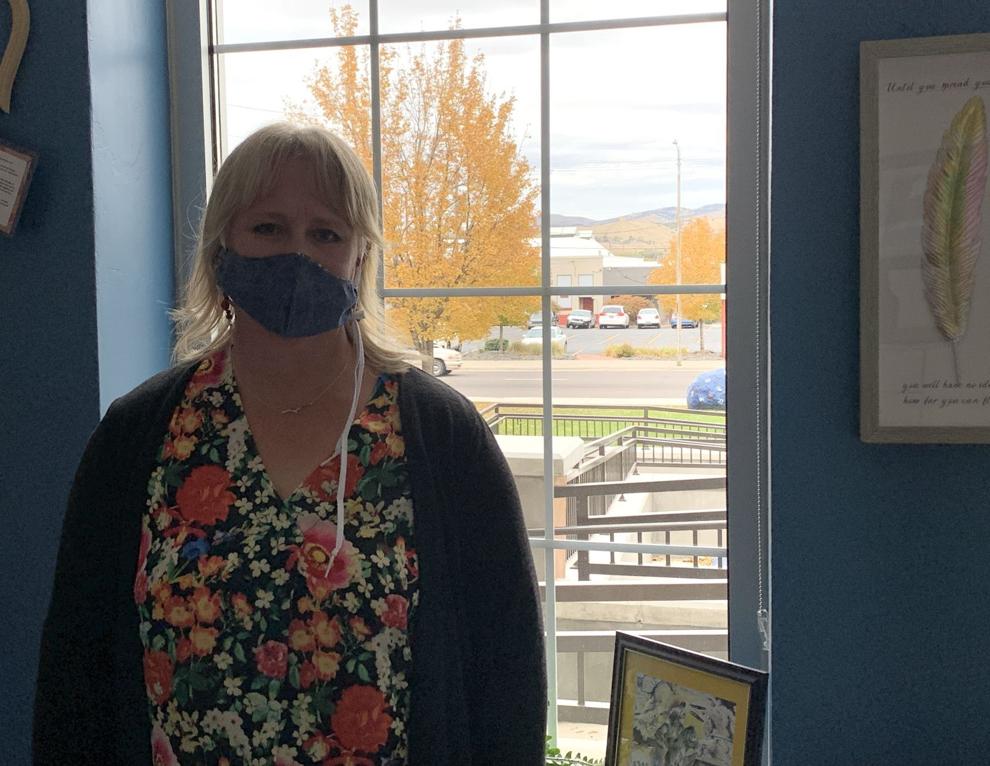 When Poky High was founded in 1892, the goal was not to try and oppress Native Americans. In its letter to the district, the Shoshone-Bannock Tribes even acknowledged that, writing, "The initial effort was to memorialize Indians, along with the name of the City of Pocatello, for the Shoshone leader Chief Pocatello."
The Indians' nickname was supposed to honor Native Americans. Over time, that changed. When the assembly would begin and the girls would break an arrow over their legs, they thought it was cool, a way to get school spirit churning before a big football game. They didn't realize it made a mockery of Native Americans, that it had no cultural meaning.
When Native American students would sometimes ditch those assemblies, faculty didn't think much of it. When asked, those students would say that they were ashamed to be there.
When Poky High was established, Black people were still being lynched in the Deep South, women couldn't vote and emancipation remained a hot-button issue. The world was a different place. No one thought of the implications of an Indian mascot. No one could have foreseen rival schools yelling, "Scalp the Indians" or "Kill the Indians" or "Smallpox blankets," or decorating assemblies with dead Indians in coffins.
* * *
Julian Bowie didn't tell his classmates he was doing research, or that they were a part of it. He's always been a chatty teenager capable of talking to his peers about any subject. The mascot change was no different.
Out of the blue, he'd approach classmates – some Native Americans, some not – and simply gauge their thoughts on the shift away from "Indians" and ask if they thought it was the right thing to do. A majority said it was.
Three days of asking questions led to 90 minutes of writing. Bowie poured his heart into a 585-word speech that he eventually shared in front of a testy room at the Sept. 15 Pocatello-Chubbuck School District 25 Board of Trustees meeting, which came a week after Delonas' initial mascot-change recommendation.
"(Coach Spillett) asked me if I wanted to do it and I wanted to so I could speak for some of the people who were kind of shy and didn't want to speak out," Bowie, who is half African-American and half White, said. "The most important (responses) were from my Native American classmates that felt embarrassed about people at sporting events not saying very sensitive things about their culture. It just made my heart hurt."
Bowie sat next to Spillett — who also spoke during the nearly two-hour open forum — the pair idly listening to parents, faculty and alumni. Some, like community member Billie Johnson, shared their views.
"You have to first decide if it's right or wrong," Johnson said at the Sept. 15 meeting. "And if you decide it's wrong, you have to then decide if you care."
A large number of the folks packed into the room didn't feel it was wrong. That contingent vehemently opposed the name change, feeling that it would be a disservice to the tradition and history of Pocatello's oldest high school.
It didn't sway the board, which voted to eliminate the mascot at the end of the school year. The one vote against was by board member Janie Gebhardt, who wanted the mascot change to take effect immediately instead of after a months-long delay.
Until then, the public debate, outcry and petitions will swirl around. Frustration has mounted in how the district handled the situation in such swift fashion, with many angry there wasn't a public vote and that Delonas recommended a nickname change without first giving ample time for discussion.
Others, though, don't feel there's a debate to be had.
As Spillett said to the board: "At Pocatello High, we pride ourselves on being a school where everybody is somebody. With that being said, we really shouldn't then decide which people count as 'Everybody.' As a society, we shouldn't choose what is offensive to other people. We should stop, listen and try to understand."
Pocatello High has already begun the process of choosing a new mascot, narrowing down the list of possibilities to Bison, Phantoms, Thunder and Wolves.
"With the next mascot, you will see that on all our gear — and we'll be proud to wear that," Spillett said. "In my opinion, it's the right thing to do. It probably should have happened a really long time ago. I'm really proud that we're going to be the group to make the change."
When news of the change broke, Spillett gathered his team for a usual post-practice talk. This was not about chemistry grades that needed to be pulled up. This was not about a game plan. This was not a rah-rah pep talk. This, to Spillett, was about teaching young kids to do what is right, that injustices should always be corrected.
"Coach Spillett wants to make everyone feel safe in our community and that no one should have to feel uncomfortable," Bowie said.
"I feel like it's a great opportunity for me and my buddies who are younger over these next couple years when we get a new mascot," Ryken Echo Hawk added. "We'll be able to be the first to be a part of Poky's future with the new mascot. That we'll be the first couple kids, the first team to bring this new era to Poky High School."