POCATELLO — As the Pocatello High boys basketball team further solidifies its status with each win, Thursday's victory over previously-unbeaten Minico was the measuring stick that might sway the skeptics.
The Indians controlled the Spartans from start to finish and won 65-57 at The Pit to improve to 4-0, matching their best start to a season this decade.
And while Poky head coach Joe Green cautions that a start is just that, his squad easily passed its toughest test yet.
"That was probably our best game as a team," Green said. "We just moved the ball and kind of gelled tonight, took a step forward. We've got a long ways to go still, but I thought they did a good job tonight."
The guard-heavy Indians (4-0, 3-0 4A District 4-5) used their speed to create offense against the much-taller Spartans (3-1, 2-1 4A District 4-5), who roster four players listed at 6-foot-5.
But when Poky did go to the post, its muscle did damage. Maverick Hale, Pocatello's 6-foot-6 senior, led all scorers with 19 points.
Hale teamed with guards with Kaden Hales (17 points), Isaac Brown (16) and Jadyn Downs (eight) to give Poky scoring options inside and out. The big man cleaned up missed shots and earned six second-chance points while capitalizing at the foul line, converting all three of his tries.
"This was probably his best game of the season," Green said of Hale. "I thought he played really hard on both sides."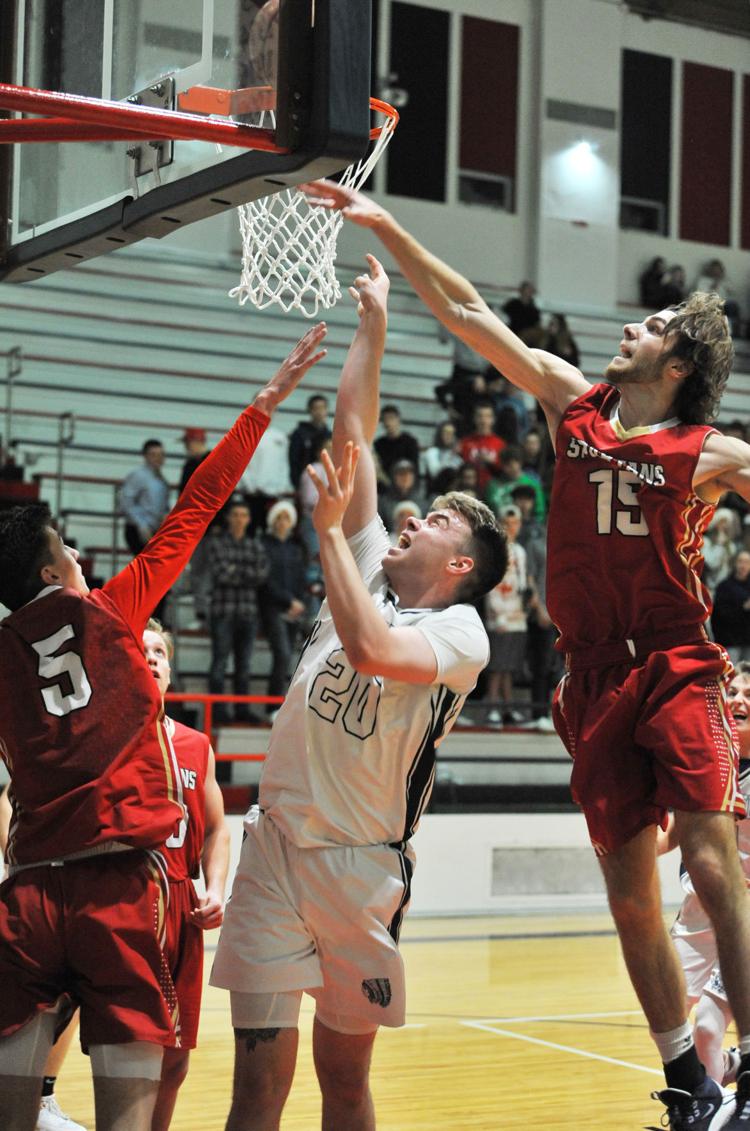 Hale helped Poky halt Minico's third-quarter comeback attempt with a solo 5-0 run.
After the Spartans trimmed Pocatello's 36-24 halftime lead to 39-30, a bucket by Hales and five-straight points from Hale pushed it back to 46-30.
The Indians led by as many as 18 points in the second, thanks to an 11-0 spurt that was all Hale and Brown.
Minico never really threatened Poky the rest of the night, only cutting the deficit to nine points twice in the third quarter and six late in the fourth.
Hale, Hales, Brown or Downs scored all of Pocatello's final 40 points of the game.
"I've just had them for a long time and I trust them," Green said of his seniors. "They've been in the program and they've gotten better. They're seniors and they're good leaders, so I just trust them."
The big minus for Pocatello? Free throws. The Indians went 15 for 35 from the line, including 5 of 15 in the fourth quarter, to let Minico hang around until the game's final minutes.
A turnover with 37.2 seconds remaining, Minico's 14th of the game, sealed the win for the Indians.
"We'll probably shoot about 800 free throws tomorrow," Green joked.
Poky's next big test is late next week in Nampa, where the Indians take on Ridgevue, Bishop Kelly and Kuna during a three-day holiday tournament.
"I love how we started. We got four good wins," Green said. "Those four wins mean nothing if we don't keep getting better, and I think they know that. I trust them. I think they'll keep working and getting better."
POCATELLO 65, MINICO 57
Minico 9 15 16 17 — 57
Pocatello 16 20 13 16 — 65
Minico — Boettcher 16, Carpenter 12, Ball 3, Chandler 10, Merrill 8, Durfee 2, Nava 6.
Pocatello — Hale 19, Hales 17, Brown 16, Downs 8, Williams 3, Payne 2.