BOISE – For the first time, Century first-year starter Kassidy Gardea was on the court for the opening tip of a state tournament game.
Minus halftime and stoppages, she never left.
Not until she wrapped up a win, scoring a game-high 15 points and making last-second, game-winning free throws to beat Blackfoot 36-34 in overtime Thursday in the first round of the 4A state tournament at Timberline High School.
"We all just came together and did our job and I think that's how we pulled it off," said Gardea, who made the first basket of the game on a 3-pointer. "Even if a girl did something wrong, we picked her back up and played as a team and we won that as a team."
The senior guard was sent to the free-throw line with 1.6 seconds left in OT and the score tied 34-34, after grabbing an offensive rebound off a missed layup and being fouled right before reaching halfcourt.
Gardea, who was never subbed out, took two dribbles before each free throw and then knocked each down.
Blackfoot's 3/4-court, last-second shot was way off the mark and Century celebrated the win at its bench.
"I was obviously nervous for a little bit," Gardea said of the free throws. "But we shoot free throws two-in-a-row every single time we transition from drill to drill in practice. So we're just used to stepping up, hitting them."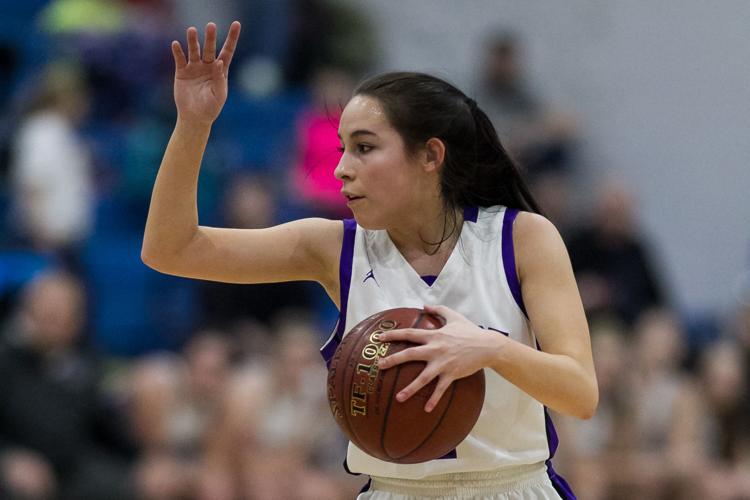 Century (20-3) was riding an 11-game winning streak, outscoring opponents by 21.2 points per game during that stretch and had not lost to an Idaho team since the 2018 state title game.
But the Diamondbacks were in trouble for most of Thursday's all-East Idaho matchup. Blackfoot was looking to avenge last season's 45-42 state first-round loss to Century. It looked like it may achieve that in a grinder, where both teams tied for their lowest scoring outputs of the season.
The Broncos (18-9) had the lead for more than 23 consecutive minutes. The stretch began on a Tenleigh Smith layup to put Blackfoot ahead 8-7 with 16 seconds left in the first quarter and ended when Lexi Bull banked in a 3-pointer to give the Diamondbacks a 27-26 lead with 31 seconds left in the fourth quarter.
Bull's triple completed a comeback from seven points down, as Century was behind 23-16 with 5 minutes left in the fourth quarter.
Down the stretch, Blackfoot was without Smith (team-high 10 points), a three-year starter who fouled out with 3 minutes left in the fourth quarter and could have been used as a press-breaker that the Broncos badly needed.
"It was my mistake," said Broncos coach Courtnie Smith, who thought she should've pulled Tenleigh Smith out earlier. "Big obstacle, but we had huge people step up."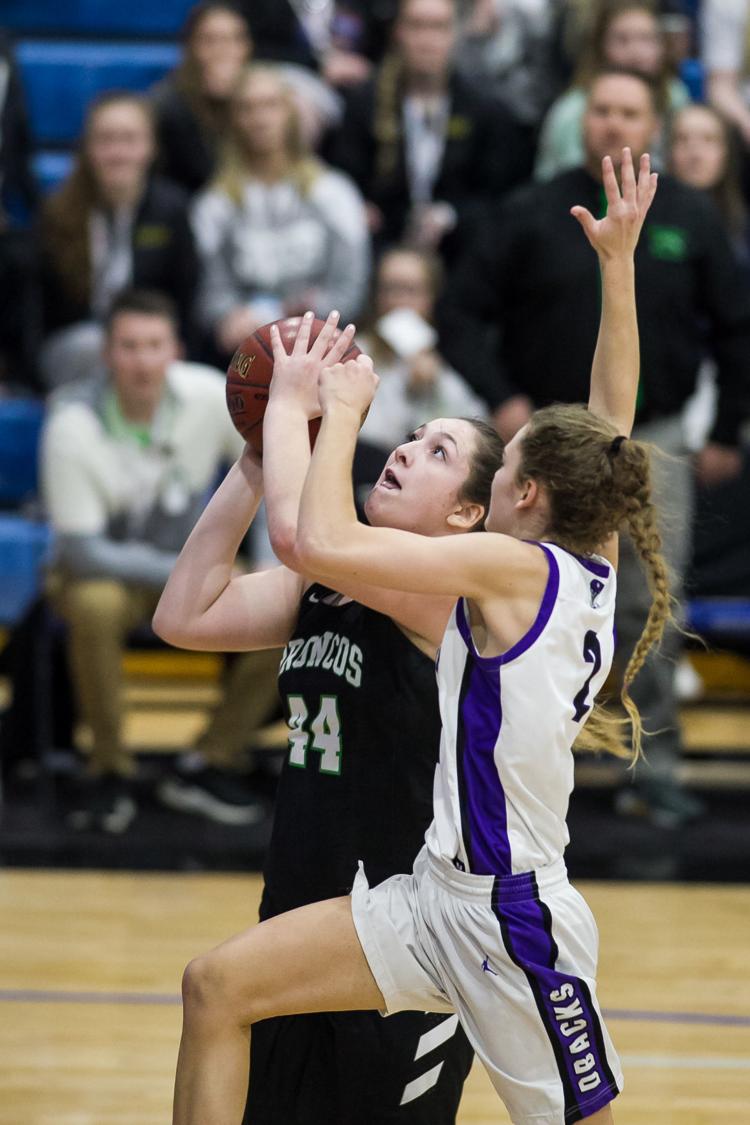 With Tenleigh Smith on the bench, Blackfoot still brought the game to overtime thanks to Isabelle Arave, who was fouled on a missed last-second 3 and knocked down all three of her free throws to tie the score 29-29.
"She's done it since she was 9 years old," coach Smith said. "You live for that moment and I believed in her the whole time."
After Arave's free throws tied it, Century slipped behind Blackfoot's defense but missed a wide-open 3-footer in the final second of regulation, and the Broncos jumped ahead 33-29 with 1:53 left in OT.
Enter Gardea, who not only sunk the last-second free throws, but also flipped the net up with a 3-pointer to cut the margin to 33-32 with 1:26 left and launched Century's game-ending 7-1 run.
"She was the leader. She played great defense and she stepped up and hit some key shots, made some crucial free throws for us," Century coach Chris Shuler said. "That's what we need from her as a senior. She showed that leadership that she has."
Up next
Century faces Caldwell in the 4A state semifinals and Blackfoot plays Preston in the consolation bracket Friday at Timberline High School.