5A DISTRICT 5-6 TOURNAMENT
Where: Highland High School
State qualifiers: Top four placers from each weight class
The breakdown: Highland and Bonneville add another chapter to their rivalry Wednesday, when the two programs battle for a district title.
The Bees are the defending district champions after beating the Rams 332-315.5 last season, and the two teams are the co-favorites again, this season. Highland heads into the tournament paced by Konnor Cordingley. The 132-pounder boasts a 45-2 record and is undefeated against Idaho wrestlers.
Dekker Anderson has also been a consistent wrestler at 138 pounds for the Rams this season. The senior has a 47-6 mark and enters districts on a 10-match winning streak.
Teammate Carson Keller also enters on a hot streak in the 126-pound class, as he has won his last eight matches to raise his record to 38-8.
The Rams need a strong showing from all three Wednesday to help set the pace against the Bees, who beat Highland 42-31 on Jan. 31 in the teams' only meeting this season. The Rams won the first three matches and six of the first nine bouts before Bonneville won the final six matches to claim the win.
The Rams were 3-0 in the regular season against Hillcrest, Rigby and Madison.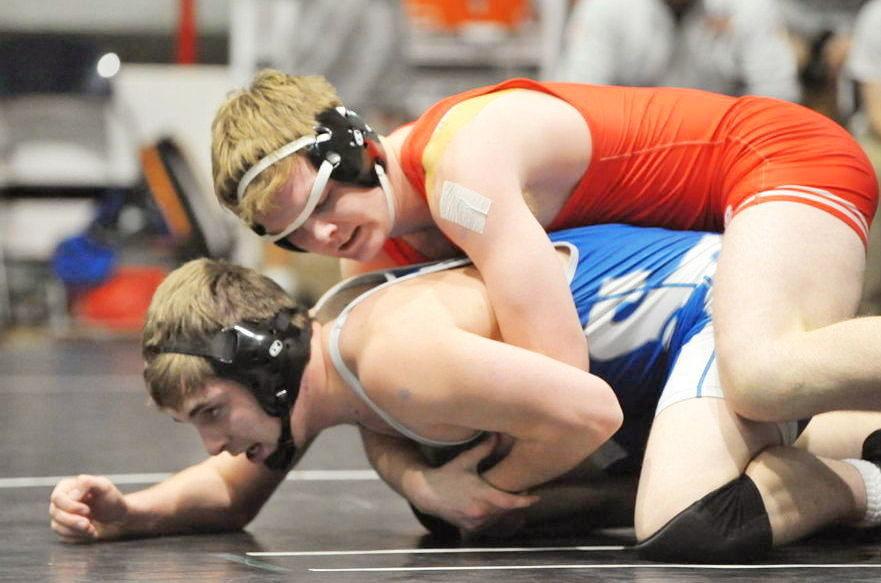 4A DISTRICT 5-6 TOURNAMENT
Where: Pocatello High School
State qualifiers: Top four placers from each weight class
The breakdown: Pocatello has its strongest team in years, evidenced by a win at the 14-team Dick Fleischmann Classic earlier this month. Poky went 7-0 during the two-day round-robin, with a win against perennial 3A state title contender Sugar-Salem.
The Indians also qualified a conference-best 24 wrestlers for the district tournament, highlighted by Dick Fleischmann champion Talon Haskett (28-4) at 285 pounds. Haskett's only loss against District 5-6 competition this season is to Blackfoot's Nathan Sargent. Sargent is unbeaten this season at 42-0 and has won two district titles.
Poky also boasts returning state placers Wyett Olson (31-11), Brian Jackson (26-6), Colton Evans (30-11) and Jorsh Ronquillo (40-6). Ronquillo and Clynt Kirby (27-15) also went 7-0 at Dick Fleischmann.
Indians coach JB Plato also highlighted Kobe Felde (31-16), Jaxon Chapman (39-12) and Braxton Staples (23-11) as wrestlers to watch for.
Century also enters districts with aspirations. The Diamondbacks went 5-2 at the Dick Fleischmann Classic, and are rejuvenated under first-year coach Michael Millward.
The D-backs sent six grapplers to state last season, and look to improve that mark as the team sends 22 wrestlers to the district meet.
Michael Sudweeks (29-14), Ben Ditton (22-15), Ben Rosenhoover (28-12), Alex Apel (25-19) and Mauricio Gonzalez (26-15) return after qualifying for state a year ago, and Ditton and Sudweeks both went 6-1 to lead the squad at Dick Fleischmann.