WR Bruin Fleischmann, Sr. (Century)
Fleischmann proved again on Friday why many think he's the most skilled receiver in the area. The 6-foot-4, 220-pound Air Force commit reeled in 10 passes for 190 yards and caught two touchdowns in helping Century notch its second win of the season.
"Bruin helped deliver a spark offensively that we desperately needed," Diamondbacks' coach Logan Horrocks said. "He made big plays and made the routine ones to help sustain drives. His leadership and his play helped deliver a second-half comeback to win the game."
DB Kaden Horton, Jr. (Century)
Down 14-0 at halftime, the Diamondbacks had a big second-half comeback to edge Canyon Ridge by one point. Horton was a big reason why Century got it done. The junior defensive back defended three passes, had five tackles and picked off a pass in the end zone.
"He helped the defense make crucial stops throughout the game," Horrocks said. "The interception was SportsCenter worthy as Kaden went up and snagged it one-handed and hauled it in. Changed the game for us with that play."
WR/FS/P Matt Christensen, Sr. (Pocatello)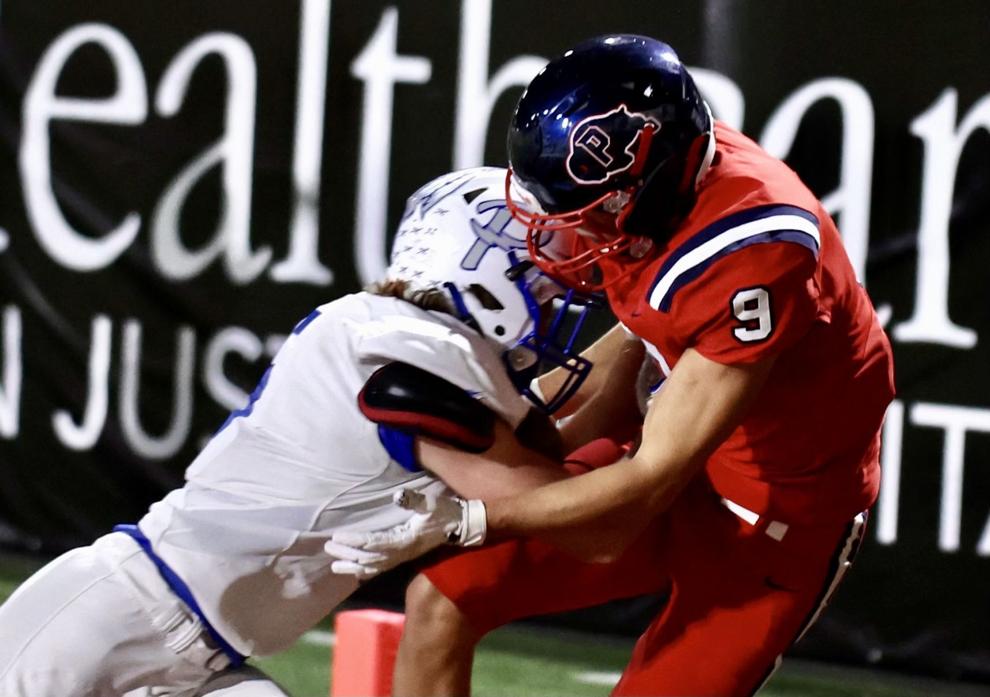 Christensen found a way to impact Friday's game against Preston in all three phases of the game. The senior caught a half-dozen passes for 117 yards and a score. As a defensive back, he racked up six tackles and picked off a pair of passes. Then, punting the ball, Christensen pinned the Indians on the 1-yard line late in the game.
"Matt greatly impacted the game in all three phases Friday night and helped put us in situations to win the game," said Pocatello coach Dave Spillett. "Matt was a big-time player Friday night."
WR/DB Krue Hales, Jr. (Pocatello)
Hales teamed up with Christensen to form a stout secondary that helped the Thunder get an important three-point conference win over Preston. The junior DB led Pocatello with 10 tackles and had a late interception that set up the Thunder offense with good field position.
"Krue continues to punish teams for testing him each week," Spillett said. "He led our team in tackles Friday night and did a great job versus the run and the pass. Opposing QBs continue to make the mistake of throwing at him."
RB Brett Yost, Sr. (North Gem)
Yost is not a guy you want to tackle. He is a 5-foot-10, 230-pound bulldozer who is a fantastic complement to quarterback Bridger Hatch in North Gem's rushing attack. On Friday, Yost carried the ball six times for 69 yards and a touchdown. Then he added a 35-yard scoop-and-score on defense.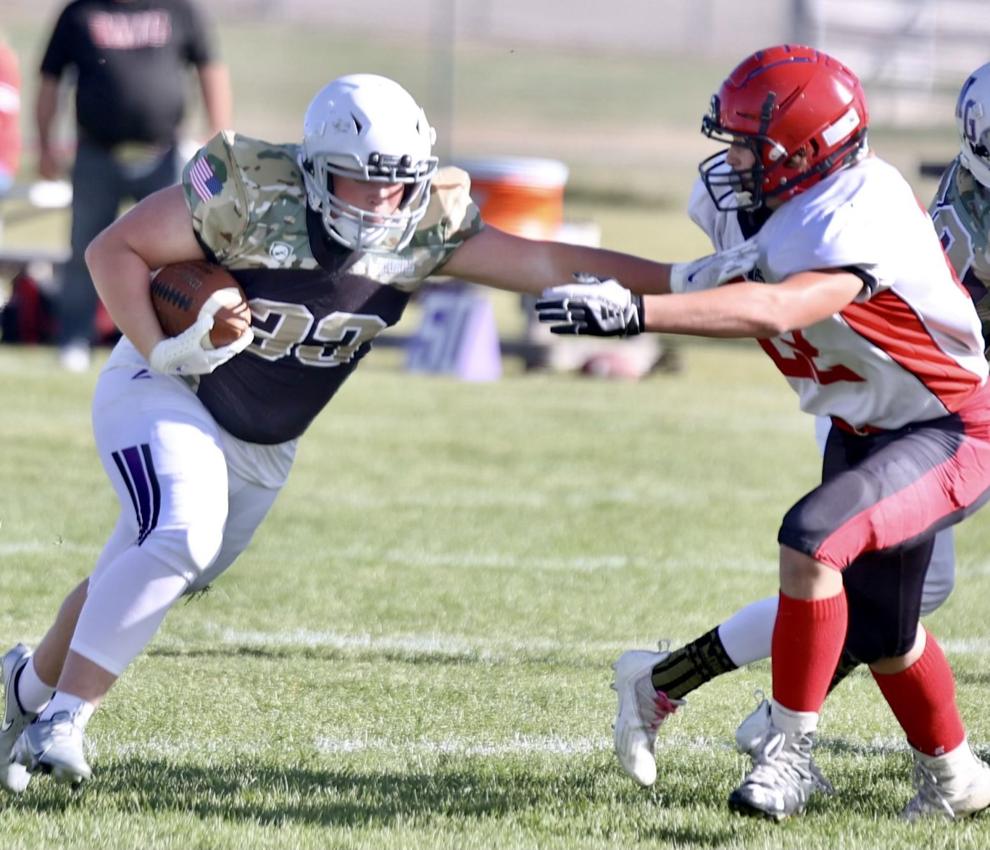 "Brett is a worker," North Gem coach Corry Hatch said. "Between the tackles is where he's at his best."
DB Jared Rindlisbaker, Sr. (North Gem)
One of seven seniors on North Gem, Rindlisbaker has been great for the Cowboys this season. Playing in the secondary of North Gem's defense, the senior made 10 tackles in the Cowboys' 62-0 win over Mackay and added a sack and interception.
"Jared is a heck of a football player," Hatch said. "He was everywhere. Great defensive effort."
WR/DE Teague Matthews, So. (Rockland)
As just a sophomore, Matthews has proved to be one of the best pass-catchers in 1A. The 6-foot-4 WR was great again in the Bulldogs' 40-30 win over Watersprings. He caught 10 passes for 144 yards and a trio of scores while racking up eight tackles as a defensive end.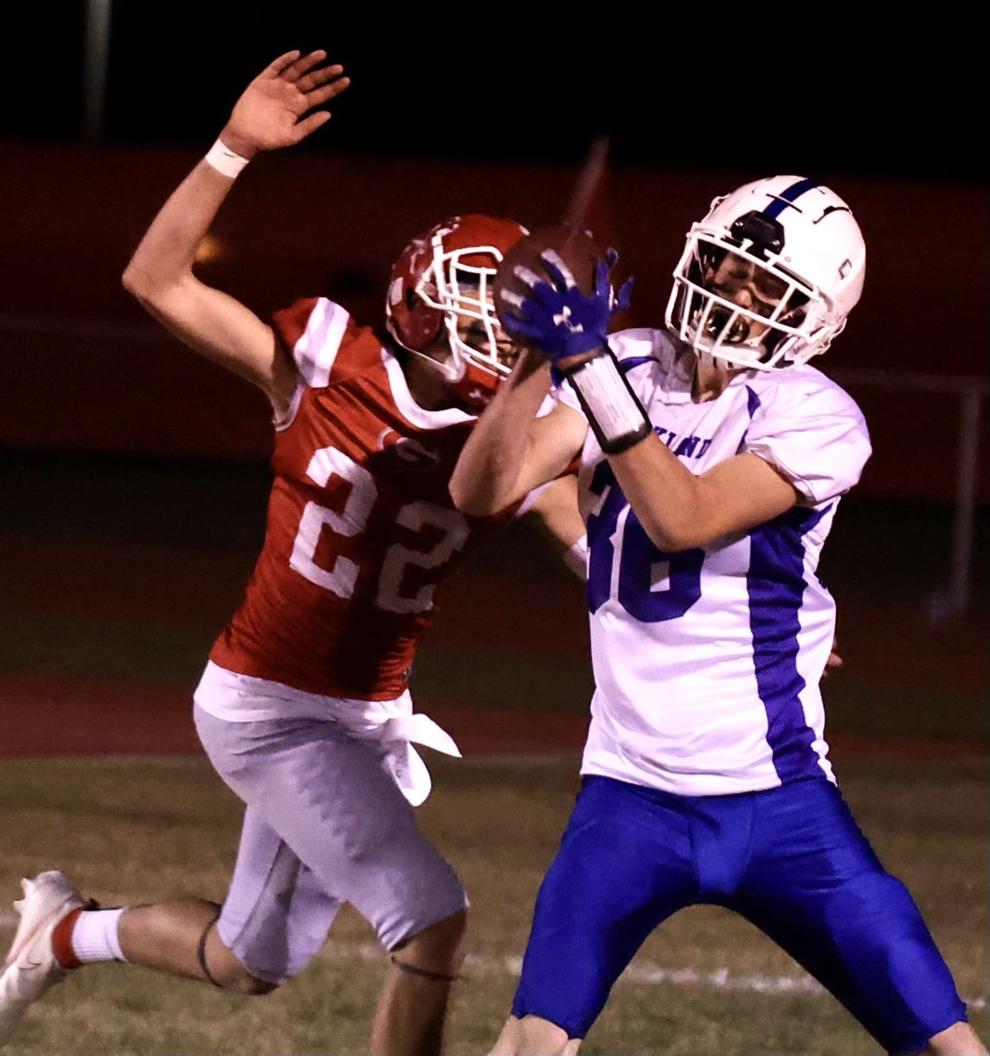 "Another dominant performance," Rockland coach Gerry Hunter said. "He now has 56 catches for 1022 yards and 20 TD after seven games. Teague is still a dominant force despite seeing double coverage week in and week out."
QB/LB Gavin Permann, Jr. (Rockland)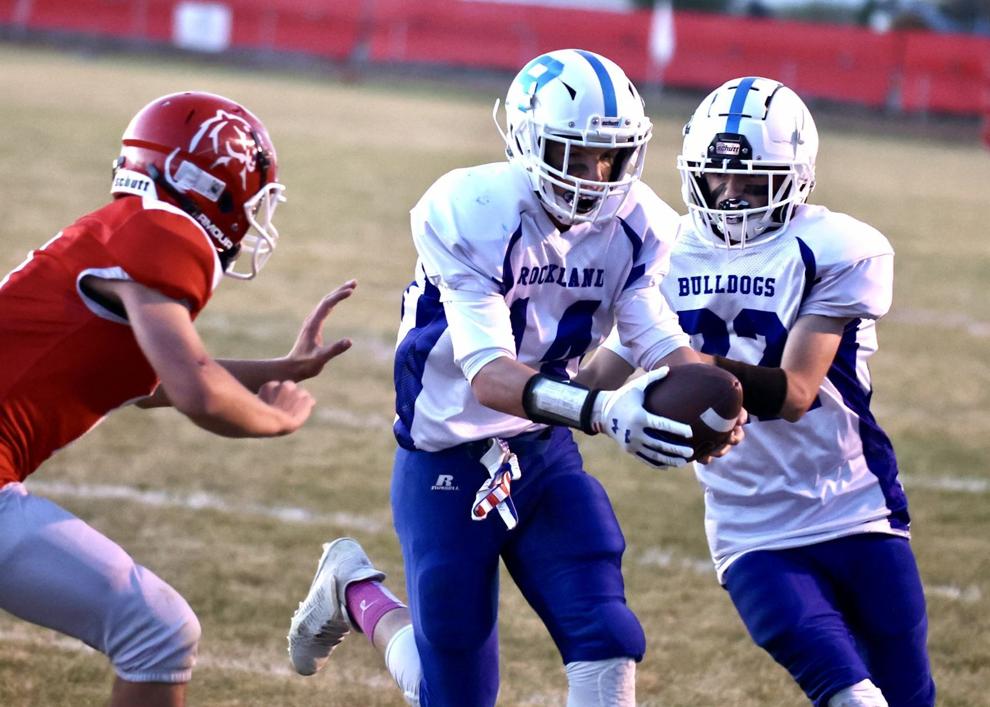 Permann was a monster on both sides of the ball for Rockland. The junior completed 56% of his passes for 266 yards and a quartet of touchdowns. Then, playing linebacker, he made 10 tackles and added a pick-six for the Bulldogs' defense.
"Great game on both sides of the ball," Hunter said. "He intercepted the ball with a minute and a half left and scored the TD that sealed our win. On the season he is 135-for-219 passing for 2049 yards, 30 TDs and 11 interceptions after seven games."