QB Ryan Payne, Sr. (Pocatello)
In his first game back from injury, Payne was incredibly efficient for Pocatello. The senior quarterback completed more than 60% of his attempts for 222 yards and a quartet of touchdowns.
"Ryan's first game back and he didn't disappoint, even in wet and windy weather conditions," Poky coach Dave Spillett said. "It's great to have Ryan back leading our offense."
RB Ryken Echo Hawk, So. (Pocatello)
Echo Hawk was a work horse in Pocatello's 42-28 win over No. 3 Shelley. The speedy Thunder tailback carried the ball 32 times for a career-high 286 yards and a pair of scores.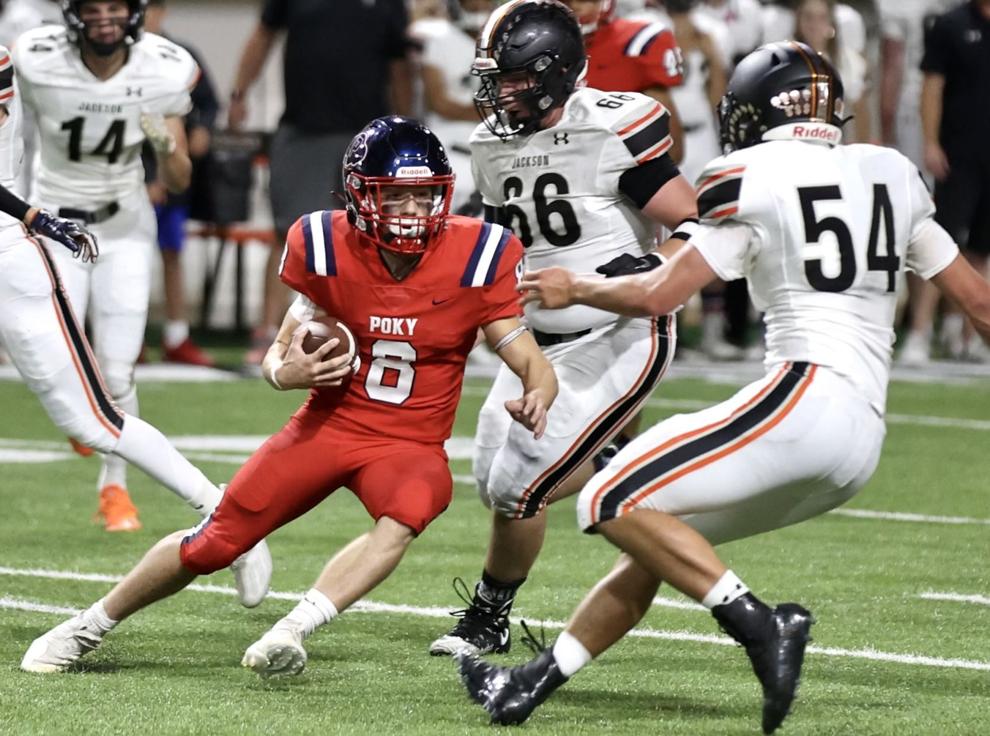 "Ryken was an absolute beast Friday night," Spillett said. " Ryken put on a show racking up nearly 300 yards on the ground. His speed and power is unmatched. He can score from anywhere on the field."
WR Julian Bowie, So. (Pocatello)
From not even starting the season on the football team to Week 7, Bowie has proven to be one of the premier deep threats in 4A. The sophomore wide out caught eight balls on Friday for 142 yards and two touchdowns.
"Julian has elevated himself into one of the best if not the best receivers in the state. His size, speed and ability to go fight for the ball makes him nearly impossible to cover. Julian also played a role in our run game with some great blocks on the outside."
RB/LB Michael Belnap, Sr. (Marsh Valley)
On a rainy night, the Marsh Valley ground game became more more imperative — and Belnap didn't disappoint. The senior running back tallied 108 yards and a pair of touchdowns on just 22 carries.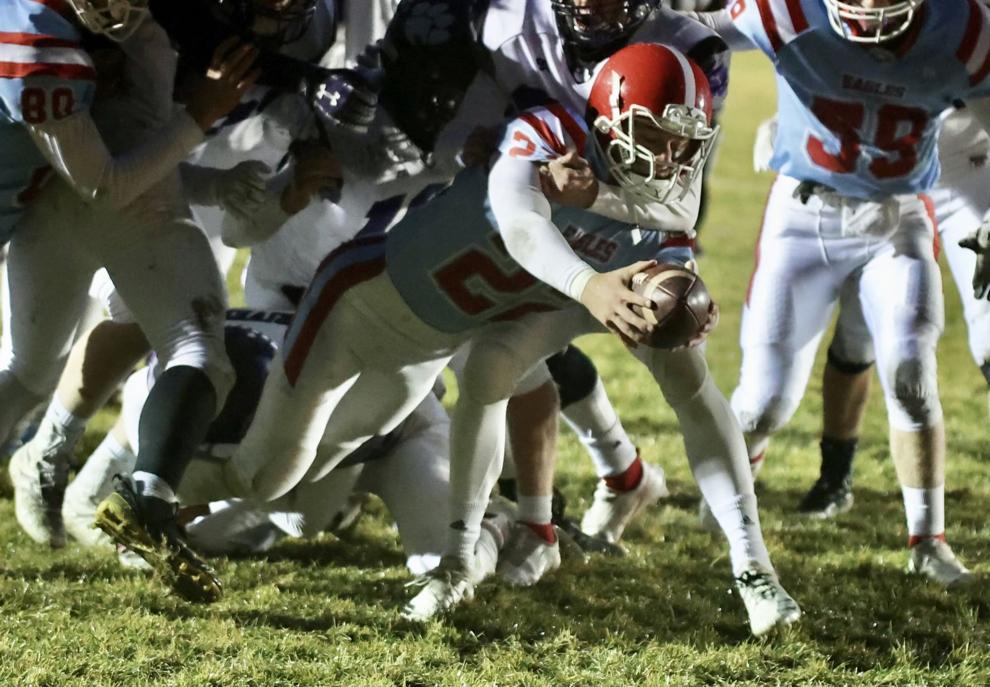 "Michael ran well considering the conditions we were playing in," Marsh Valley coach Doug Armstrong said.
QB Hunter Roche, Sr. (Marsh Valley)
Roche was a big reason Marsh Valley took control of 3A District 5 with a win over Snake River. The senior quarterback made good decisions in the rain, rushing 17 times, including a 67-yard touchdown run in the third quarter.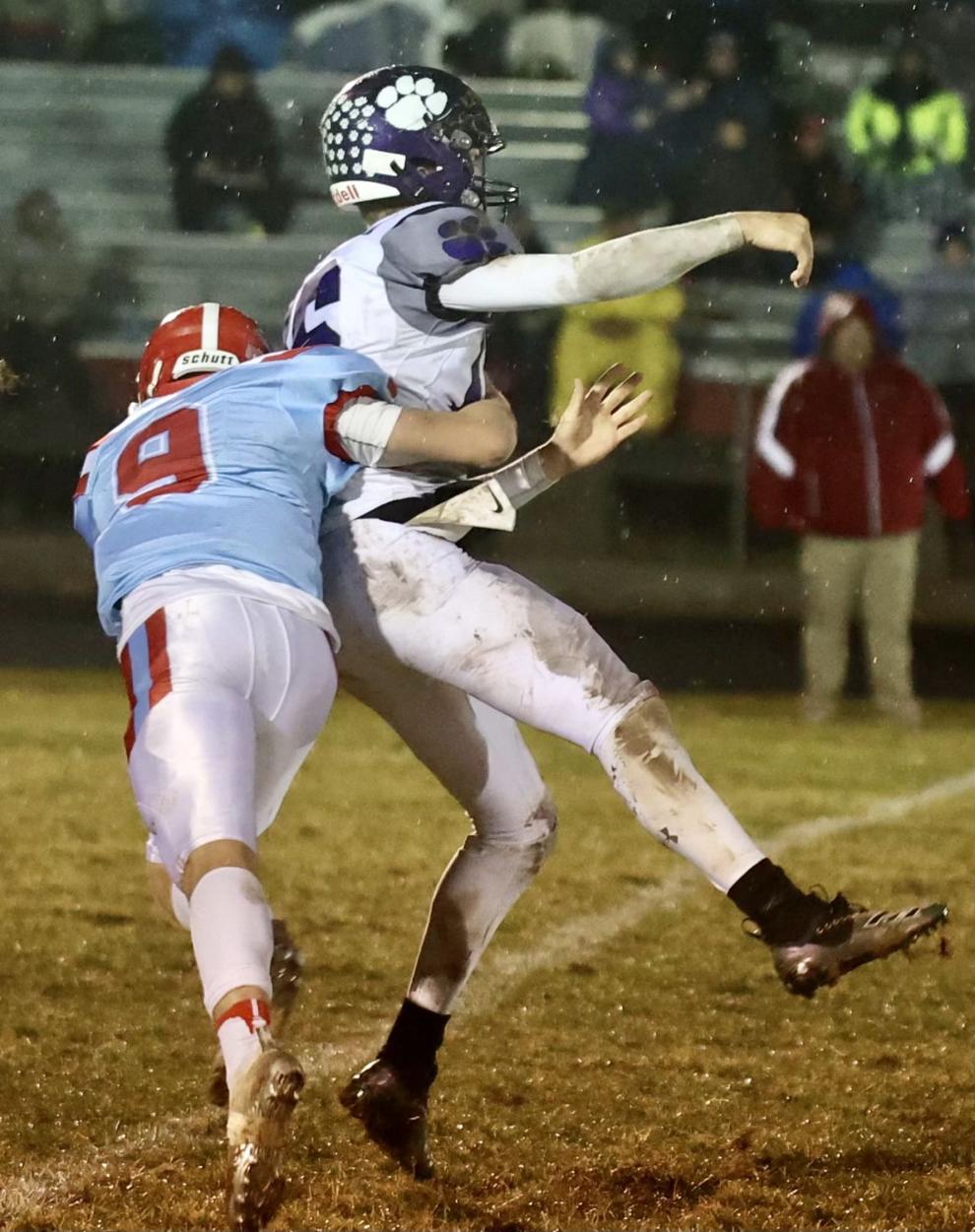 "He's a great addition to our running game," Armstrong said.
WR/DB Wes Matthews, Sr. (Rockland)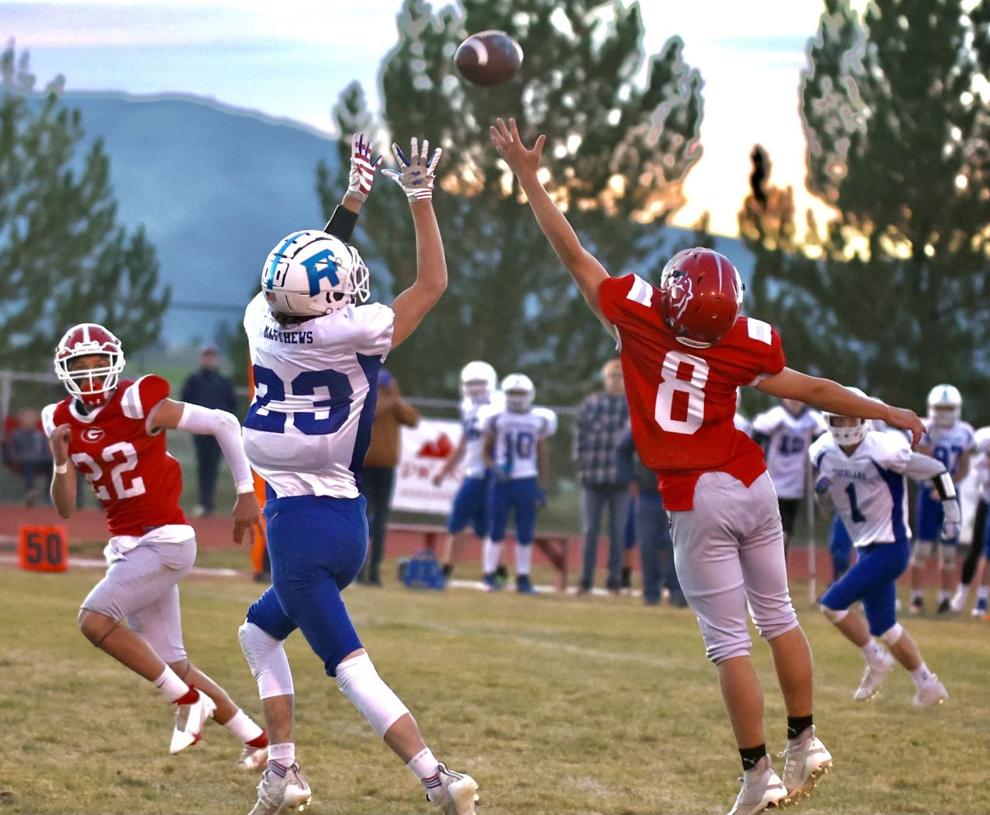 Normally just scoring as a receiver, Matthews found myriad ways to get into the end zone on Friday. The senior returned a kickoff for a touchdown, notched a pick-six and caught a score.
"He scored three different ways this week," Rockland coach Gerry Hunter said. "(Wes) ignited the team with a 70-yard touchdown on the opening kickoff. Always around the action whether it is on offense catching balls or defending the opponents top receiver."
DE/C Eli Hendrickson, So. (Rockland)
A big presence in the trenches for the Bulldogs, Hendrickson has been phenomenal this season blocking at center. On top of that, the DE recorded a half-dozen tackle on Friday, including a sack and TFL.
"He's a consistent blocker who paves the way on protecting the QB and drive blocking for the RB," Hunter said. "He's a smart athlete who is always wanting to get better. A two-year starter who is off to a great high school career."
QB Bridger Hatch, Sr. (North Gem)
In the last two weeks, Hatch has recorded an incredible dozen touchdowns. In North Gem's big win over Watersprings on Friday, the elusive senior quarterback carried the ball 21 times for 442 yards and six touchdowns.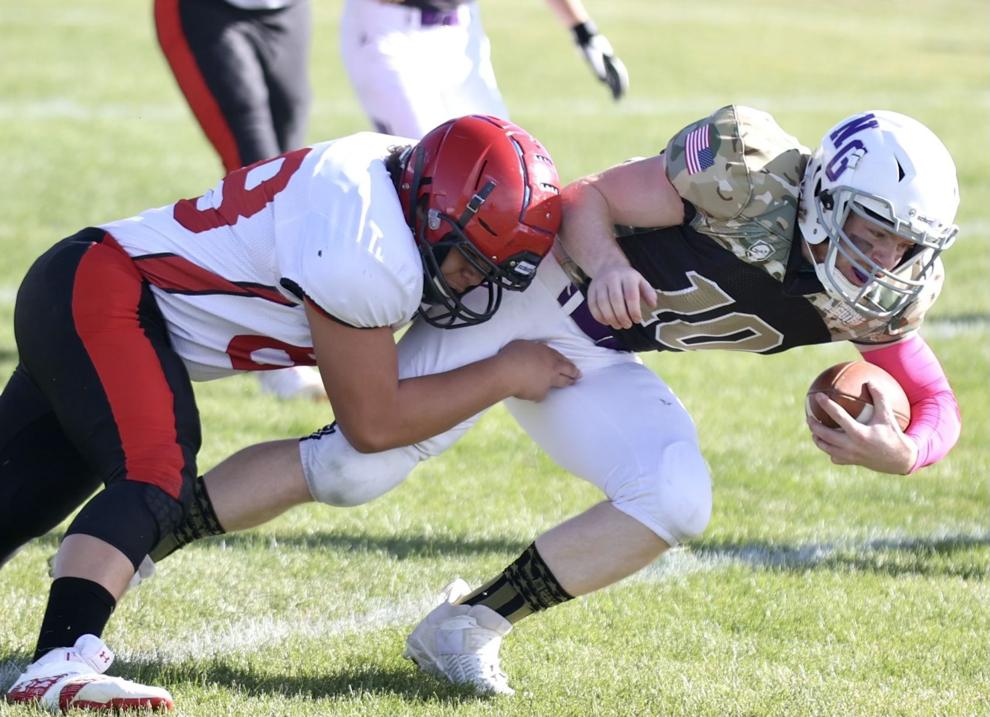 "Bridger just keeps getting better," Cowboys coach Corry Hatch said. "A 21 yards per carry average? Sheesh. He took what was given and ran hard."
C Ransom Cooper, Sr. (North Gem)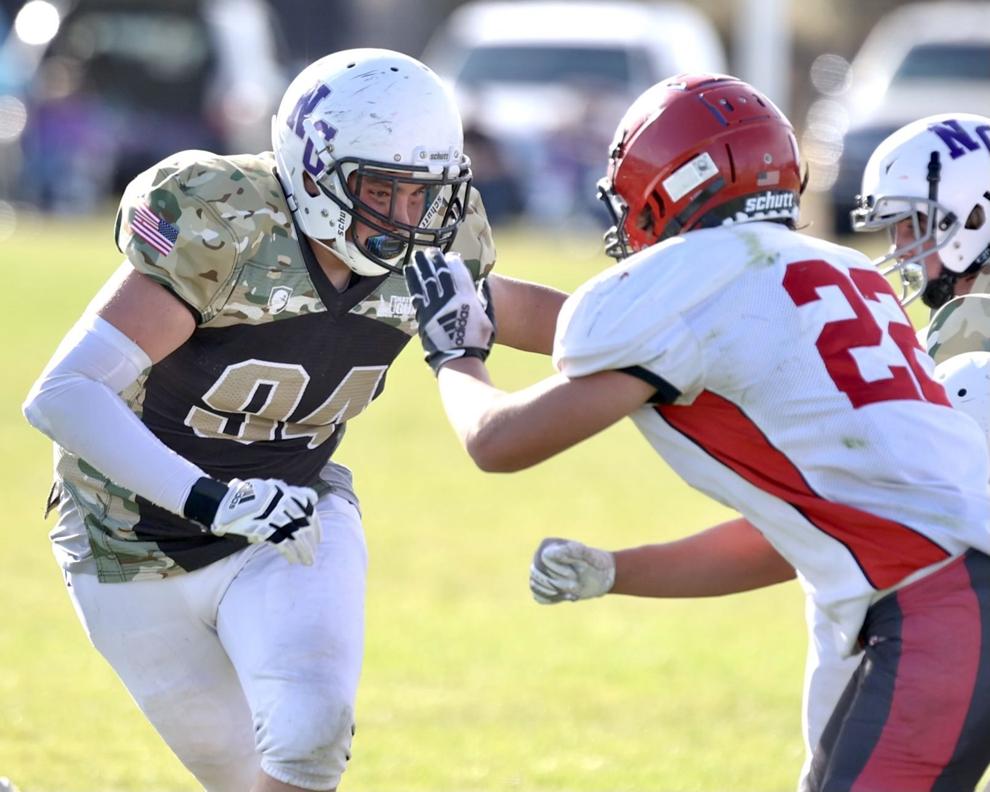 A massive body, Cooper is one of the biggest reasons Bridger Hatch and Brett Yost are able to run wild for North Gem. Against Watersprings, the big center helped the Cowboys pick up more than 500 yards on the ground.
"Besides the three pancake blocks," Hatch said, "he led his O-line to pave the way for our backs to rush for 573 yards."