Marissa Mauger bent her knee and furrowed her brow. She stared intently at home plate, where she had just lasered a rise ball into the inside corner, a borderline pitch that catcher Jenna Kearns framed like a strike. If it was one, Highland would top Rigby in a blowout win. If not, the Rams would have to wait.
"And all of a sudden he called it," Mauger said. "Strike three."
With that, Mauger collected her 12th strikeout of the game and Highland earned its eighth straight victory, an 11-1 win over Rigby last Thursday. She leapt up and down with Kearns. The Rams were rolling.
For Mauger, it perfectly captured her relationship with Kearns — "that girl is my ride or die," she says — but also the sparkling season she's delivering in the circle. She struggled a tad in Highland's 12-11 win over Madison Tuesday evening, but her numbers since late April sing a different tune: In a stretch of seven outings, she surrendered no more than three earned runs, fanned as many as 12 and, perhaps most importantly, did it while shouldering almost the entire pitching load for the Rams.
That's the thing about this season for Mauger. She's her team's No. 1 option at pitcher. Last season, those duties belonged to Madi Van Sickle, the conference player of the year and a Journal all-area first-team selection. "I wouldn't say I relied on Madi," Mauger said, "but it was nice to have another pitcher there."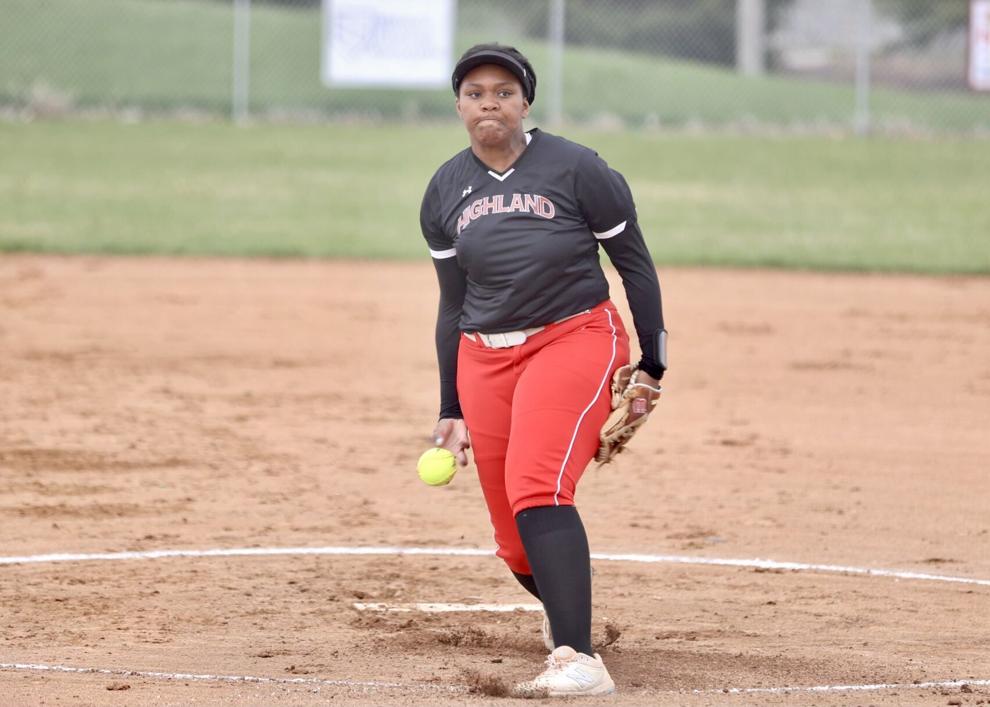 The Rams do roster other pitchers, namely Emily Kendall and Sienna Daniels, but they've tossed a fraction of the innings Mauger has. The truth is that she's the pitcher first-year head coach Ralph Daniels trusts most — and for good reason — so he throws her the most. No more Van Sickle. Now it's all Mauger.
"It's stressful," Mauger said, "but it's a task that I need to fulfill. If I'm going to move on to play college ball, I need to be prepared for that, to be the No. 1 pitcher. So I enjoy being the No. 1 pitcher. Puts some pressure on me. Makes me work harder. Makes me have a harder work ethic."
It's turned into a long learning process for Mauger, a junior. At first, she says, she felt uncomfortable. Was she really going to have to pitch almost every game? She had never done that. She felt it when the season started. She didn't have the conditioning for these longer outings: 82 pitches, 127 pitches, 71 pitches, 119 pitches. She wasn't exactly coming out of games like a Major Leaguer, arms draped in ice packs, but it was also an entirely new thing for her.
So how did she adjust? For one, she says, she's zeroed in on a different mindset: I can hit my pitches. I can be the best out there. I will be the best out there.
"I wouldn't say that was on my mind last season, being that I did have Madi," Mauger said. "It was a work ethic thing, but being the No. 1 pitcher, you have to have that mindset. You can't get down on yourself in the circle. You have to be up."
The key to that, she says, is recognizing her responsibility. She knows what she's in the circle to do, but for her, it goes deeper. "I feel like my teammates are gonna rely on me," she says, "and I wanna do everything in my power to make sure I can fulfill what they need."
Lately, she's doing that and more. Even on Tuesday, when her eight-strikeout outing fizzled out in the later innings and Madison tied the game, she helped herself out. In the bottom of the sixth, she lifted a bloop single into left-center, kickstarting the rally the Rams used to secure a 12-11 win. Highland tallied five runs in the sixth, just enough insurance to lock up a critical 5A District 5/6 win — especially as the regular season draws to a close.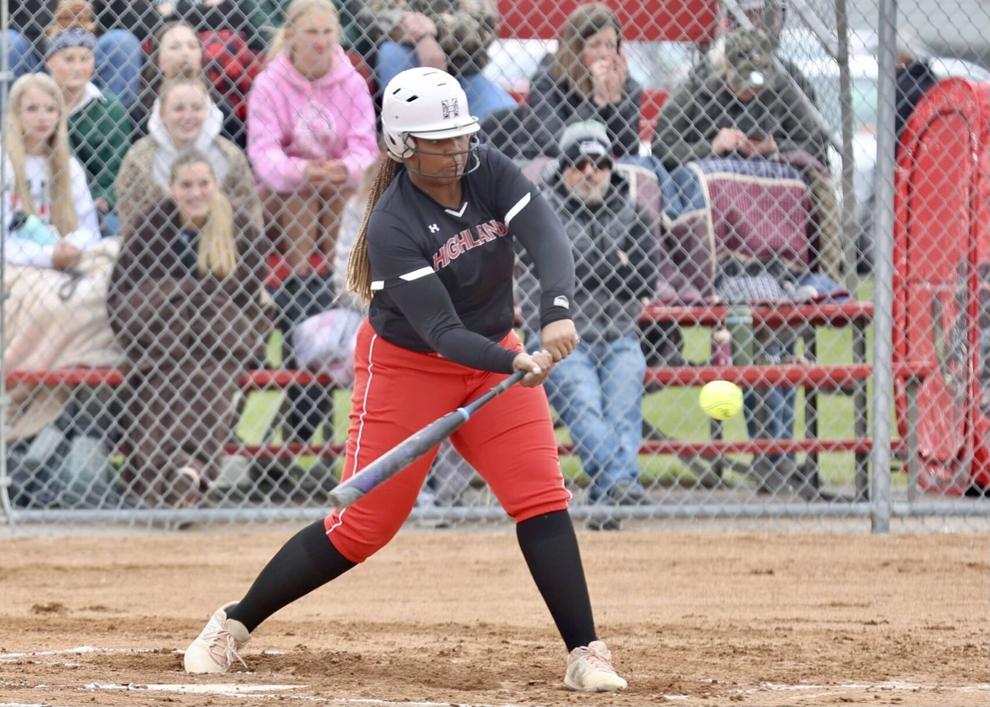 That race is beginning to zoom into focus. With Tuesday's win, Highland improved to 12-9 overall and 8-1 in conference play, giving the Rams a 2 ½-game lead on second-place Thunder Ridge. In the end, seeding isn't everything — everyone makes the district tournament — but for Highland, a team so accustomed to making state, it only helps.
Mauger is doing her part on that front.
"She's fantastic," Daniels said. "She's getting better, too."
"I think Marissa's doing really good this season," third baseman Taelor Boyer added. "She's really pushed it… This year, 'Rissa's really stepped it up, and she's doing really good."
Mauger doesn't just want to play well for Highland, though. She wants to do the same at the college level. Her sister, Makayla, pitches for Eastern Oregon. Marissa has been working on trying to visit that campus, but she's also been chatting with schools like Utah State Eastern, plus others in Oregon and Nevada — "just little schools," she says. "But I'm looking for the next level. So I'm gonna keep my options open, work hard this summer and see what it brings me."
For Mauger and Highland, next on the list might be a trip to the state tournament.