WR/RB Jaxon Shuman, Sr. (Highland)
In a close win against Thunder Ridge, Shuman found numerous ways to impact the game. The senior caught five passes for 39 yards and a score. He ran the ball a few times. And he helped set the Rams' offense up with a 53-yard kickoff return.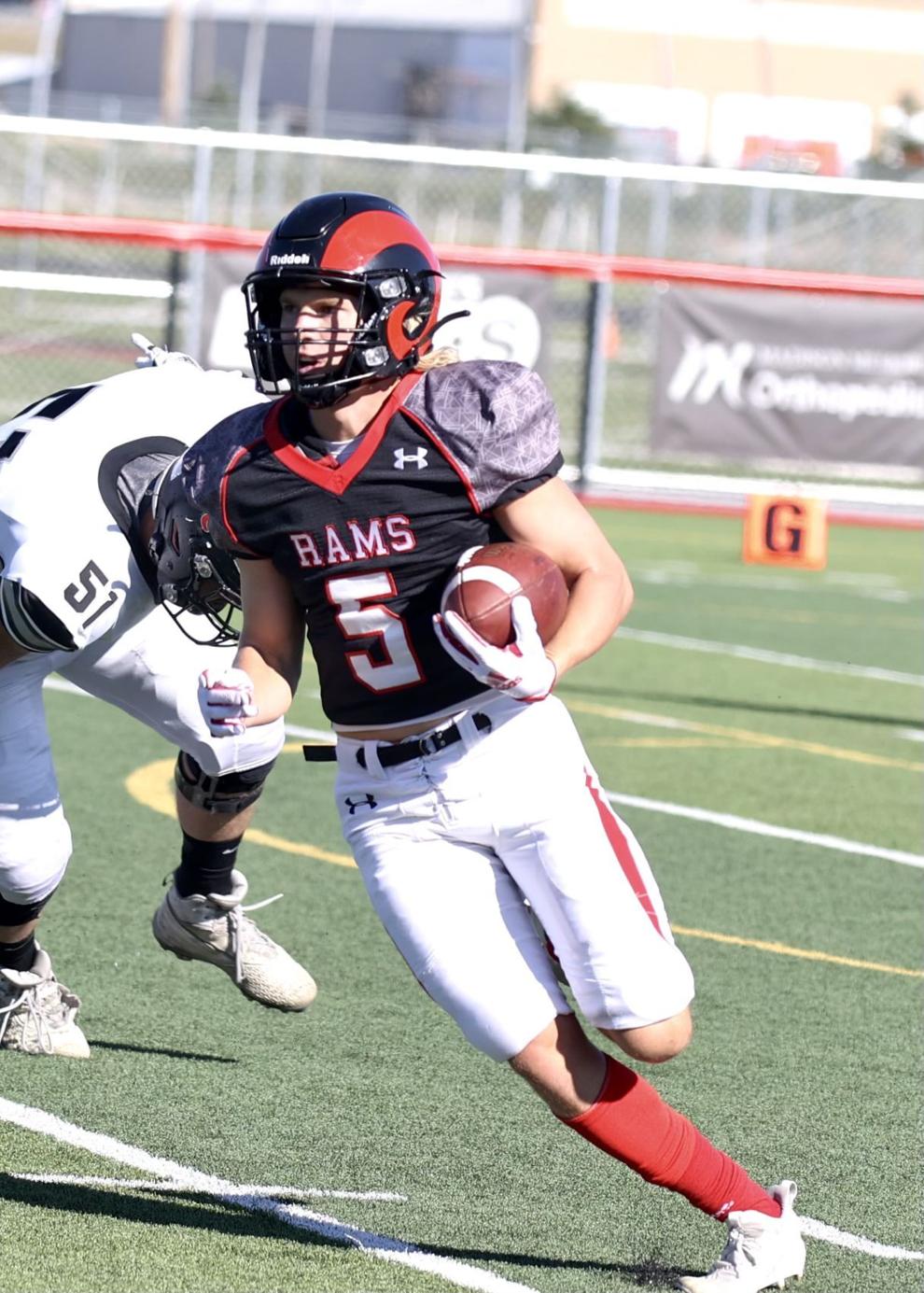 "Solid and dependable performance by a senior leader," said Highland coach Gino Mariani.
LB Mason Fullmer, Jr. (Highland)
After missing most of the summer with an injury, Fuller has come back better than ever. On Friday, the junior linebacker made nine tackles and tallied a pair for a loss in the Rams' 24-14 victory.
"Really playing with confidence and leading by example on our defense," Mariani said.
QB Dre Contrearas, So. (Pocatello)
Starting his third game under center in place of the injured Ryan Payne, Contrearas played probably his best high school game. The sophomore completed almost 70% of his passes for over 300 yards and a trio of scores.
"Dre was great Friday night dissecting the bobcat defense through the air," Pocatello coach Dave Spillett said.
OL/LB Jaxon Williams, Sr. (Pocatello)
When you dominate a game like Pocatello did on Friday, you can do fun things — like getting the ball on a hook-and-ladder play, which Williams took about an inch short of the goal line. Still, the senior had five pancake blocks and even ended the game with a drop-kick field goal.
"Jax did it all Friday night and fulfilled the dreams of every O lineman. He dominated the line of scrimmage all night and as a reward he ended up on the receiving end of a hook and ladder," Spillett said. "I dare say he did more Friday night than any other LT in the country."
WR/DB Krue Hales, Jr. (Pocatello)
Hales was a huge reason Pocatello got back on track with a 42-13 win over Burley. The junior picked off a pair of passes, had a quartet of tackles, racked up 50 receiving yards and even found the end zone.
"Krue continues to dominate in all three phases for us," Spillett said. "He's turned into a shutdown corner and a dangerous weapon at receiver. His energy is infectious to our team and our fans."
RB/LB Michael Belnap, Sr. (Marsh Valley)
In an impressive one-point win over South Fremont, the 5-foot-10, 175-pound Belnap ran hard for the Eagles. The senior carried the ball 16 times for 142 yards and added seven tackles as a linebacker.
"It was one of Michael's better rushing games this year," Eagles coach Doug Armstrong said.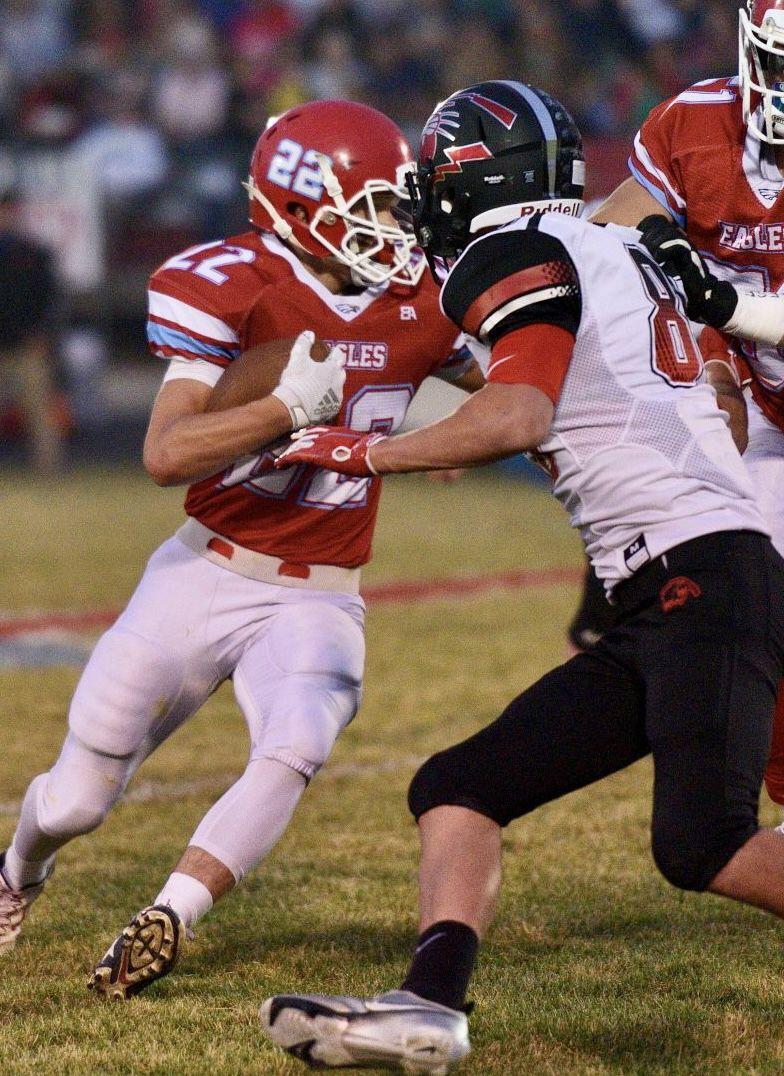 WR/DB Payton Howe, Sr. (Marsh Valley)
One of the best all-around athletes in 3A, Howe proved once again on Friday how versatile he is. The senior intercepted SF quarterback Kaimen Peebles three times, including once on what would have been the go-ahead two-point conversion.
"Payton found ways to contribute defensively with three picks on one of Idaho's top-10 QBs," Armstrong said. "The final pick came on a two-point conversion that preserved the victory."
RB/DL Cale Adamson, Jr. (Aberdeen)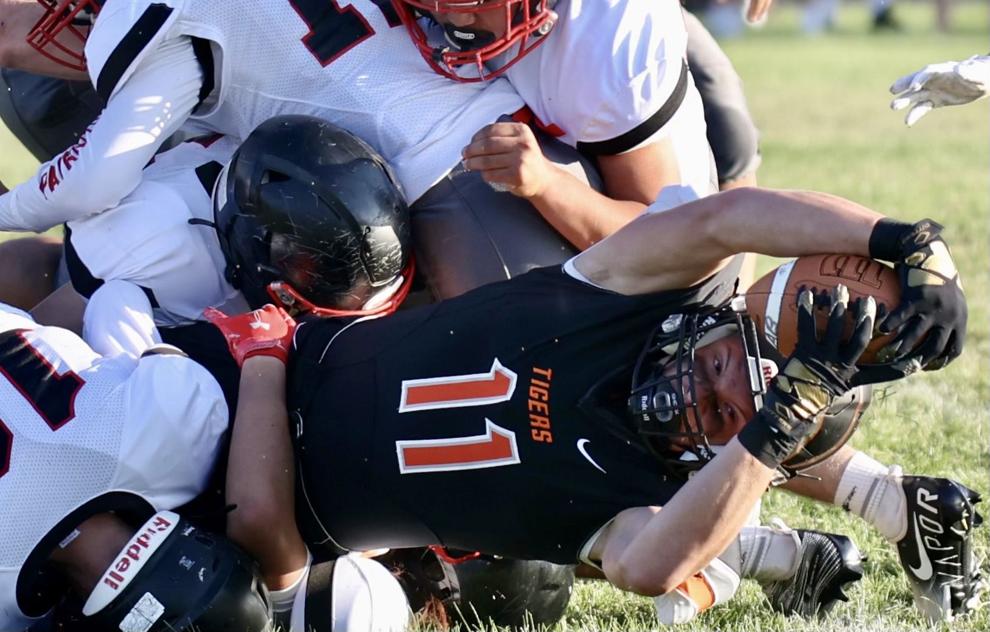 On Friday, Adamson was the definition of efficient. The 6-foot-2, 200-pound tailback carried the ball just seven times and racked up 144 yards and three touchdowns. That means Adamson managed to average over 20 yards per attempt.
"Cale did a good job Friday night showing his break-away speed," Aberdeen coach Jeff Duffin said. "He also ran hard in traffic."
QB Brody Beck, Jr. (Aberdeen)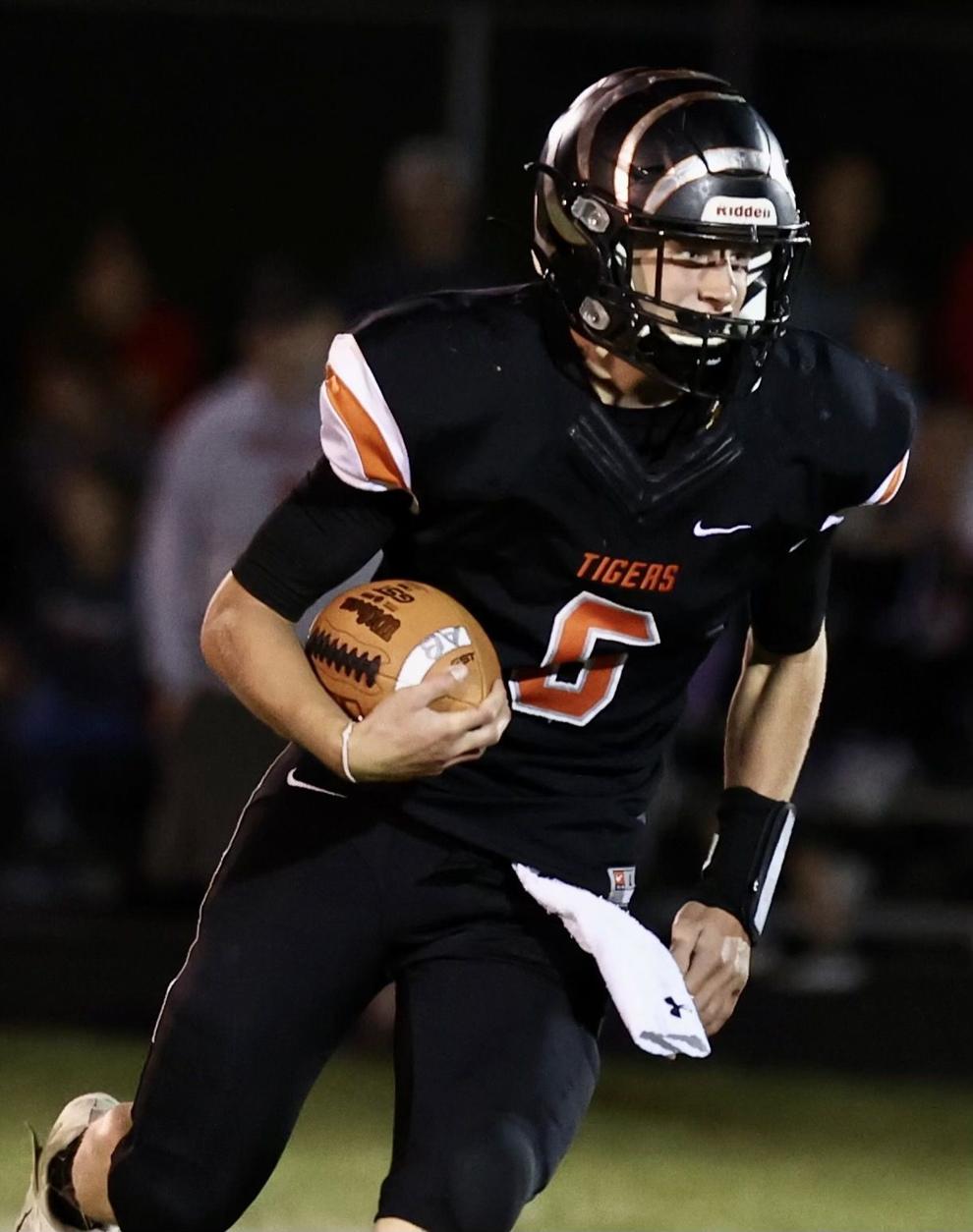 While helping keep Aberdeen undefeated in conference play, Beck ran the Tigers' Shotgun Wing-T formation to near-perfection. The junior tallied 130 yards and two scores on 15 carries. He now has over 700 yards on the ground in five games.
"Brody continues to run hard behind his teammates blocking," Duffin said.
QB Bridger Hatch, Sr. (North Gem)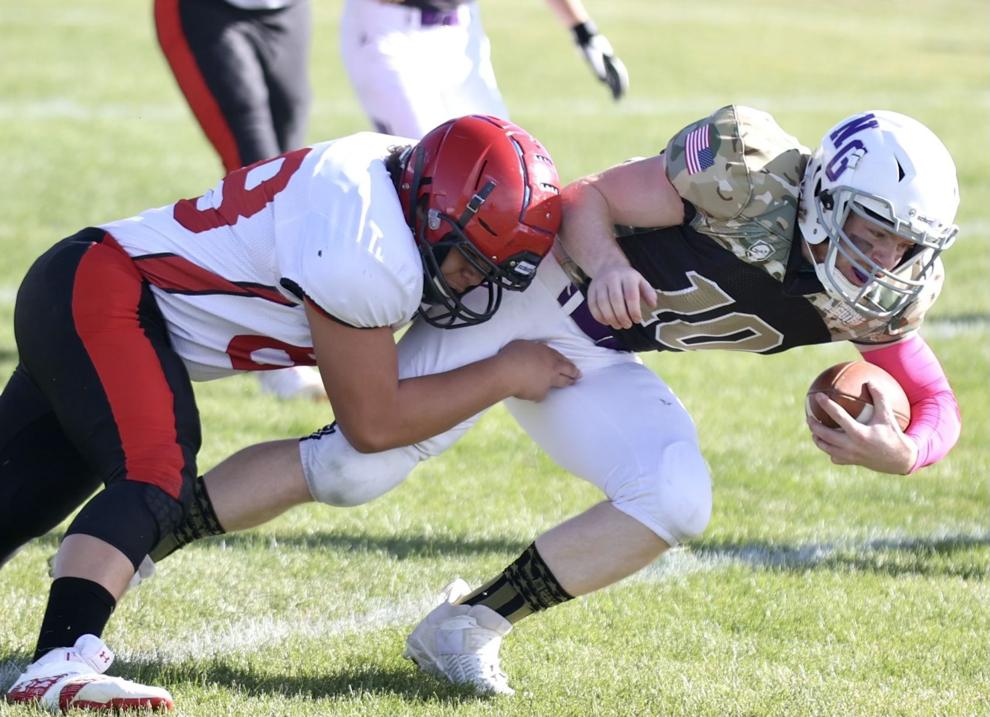 Challis had no chance of stopping Hatch on Friday. Heck, he was so efficient that the refs blew an inadvertent whistle because they didn't realize he had the ball. On the day, the Cowboys' QB had 230 yards and a half-dozen touchdowns on just 10 carries.
"He had 23 yards per carry and six TDs," North Gem coach Corry Hatch said. "That's a heck of a night. Efficient."
FB Brett Yost, Sr. (North Gem)
Yost runs over defenders like a bowling ball hitting stagnant pins. He's not a dude you want to have to tackle. On Friday, the North Gem fullback carried the ball eight times for 145 yards and showed his speed on an 85-yard score.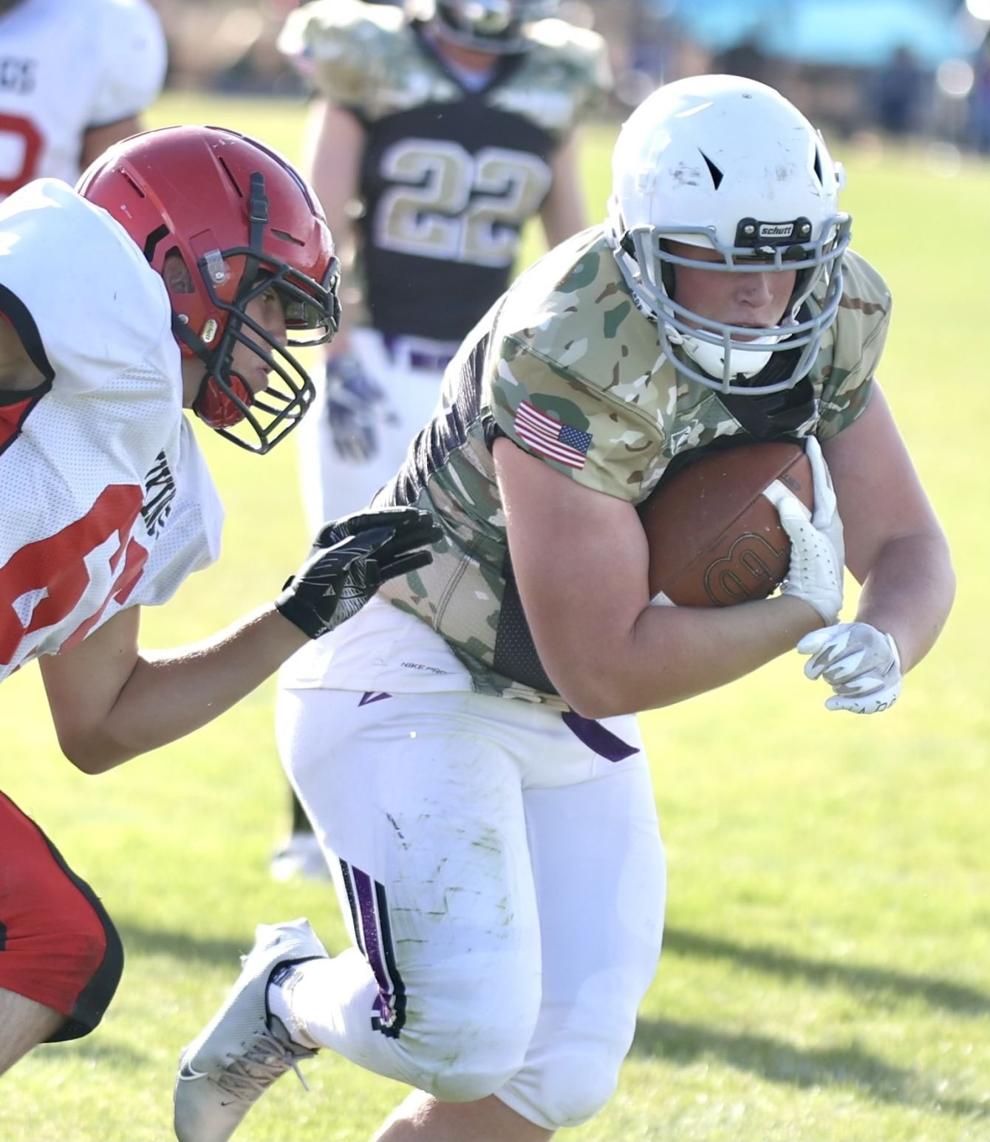 "He was strong running all night," Hatch said, "but taking a dive 85 yards for the score was impressive."
WR Teague Matthews, So. (Rockland)
On Friday, all Rockland QB Gavin Permann just needed to do was throw the ball up. There was a good chance Matthews would go and grab it. The 6-foot-4 receiver caught nine balls for 196 yards and three touchdowns against Grace.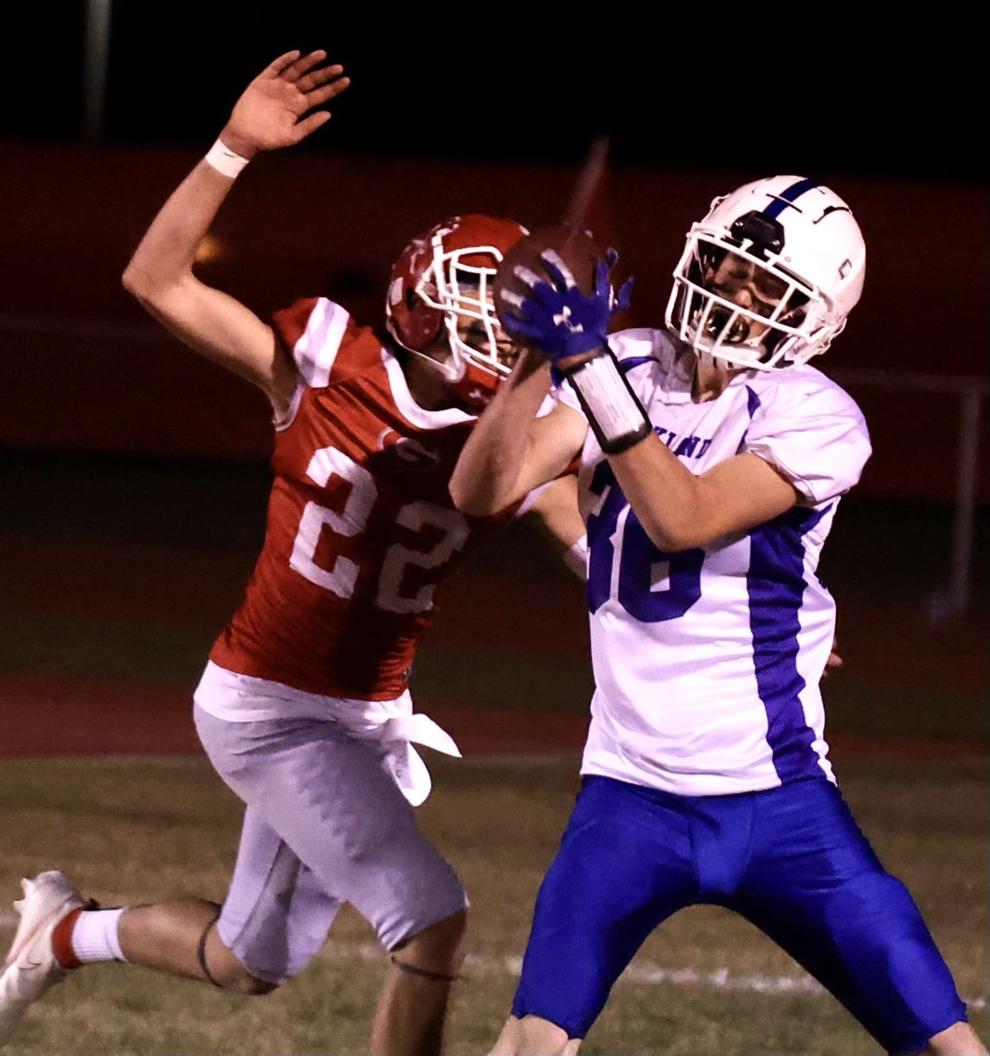 "Another dominant performance going up and catching the ball in traffic," Rockland coach Gerry Hunter said. "He had a great week despite consistent double team."
DE/OL Wyatt Hendrickson, Sr. (Rockland)
Going up a Grace team that's a classification above the Bulldogs, Hendrickson helped negate the size differential. The senior tallied 13 tackles and sacked Grace quarterback Tytan Anderson twice.
"He's a three-year starter who is quick off the snap," Hunter said. "He's a smaller undersized DE that holds his own against much bigger opponents."