WR Kevin Dahlstrom, Jr. (Highland)
It's tough to make this list when you only have two catches. But Dahlstrom's pair of grabs were a 60-yard touchdown and a 50-yard score. Late in the first half, quarterback Jack Whitmer found his groove by looking deep for his junior receiver streaking down the sideline. It helped ignite the Rams' offense in their dominating win over Century.
"All he does is catch TDs. I can live with that," said Highland coach Gino Mariani. "He had a great first start filling in for Jaxon Shuman.
DB Adam Jones, Sr. (Highland)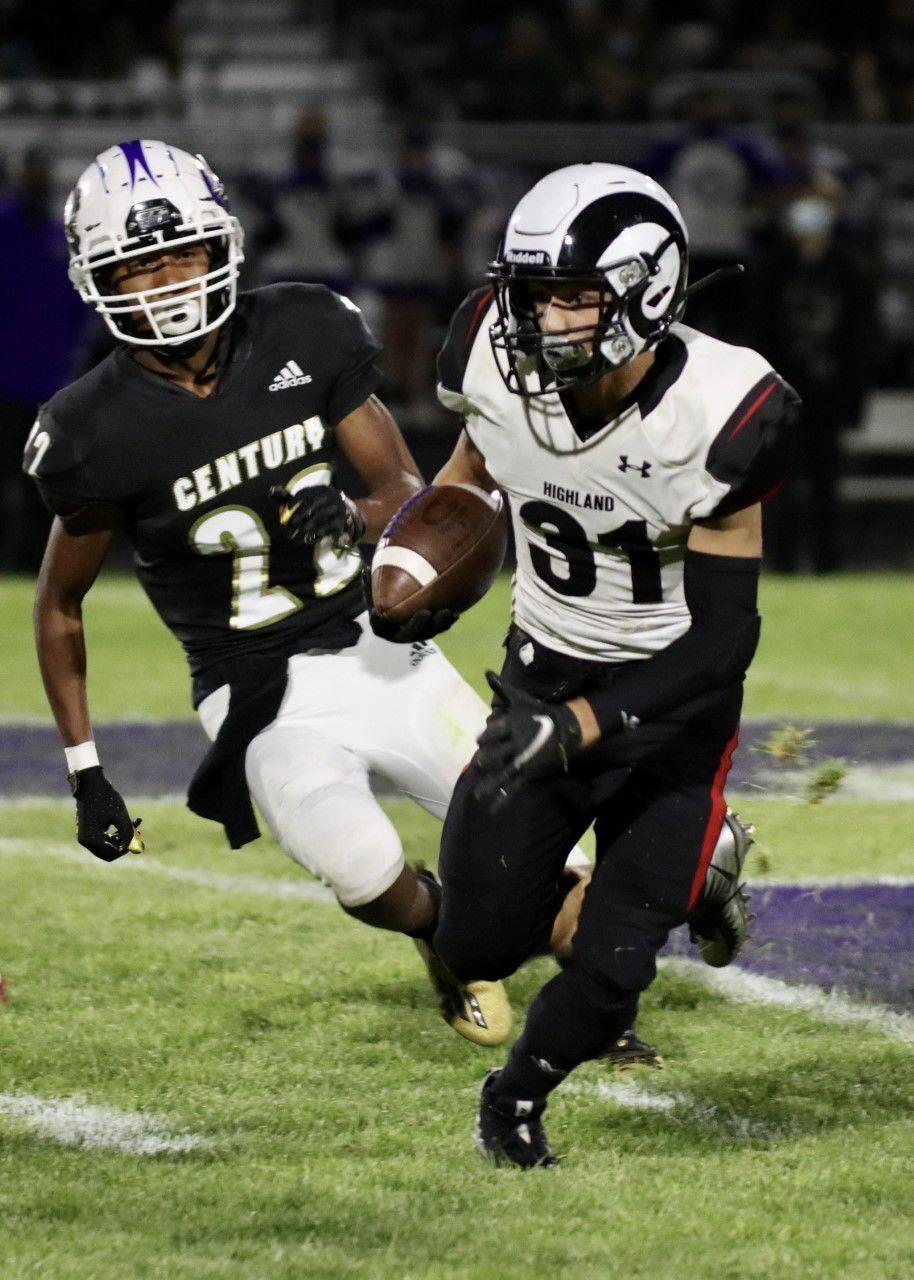 With the loss of Easton Durham, Highland knew it would have to be Adam Jones to step up in the secondary. Much of his job has been alleviated by a hounding front-seven, but Jones seems to make plays anytime the ball is thrown his way. On Friday, he shut down Century's Bruin-Fleischmann-less receiving corps and recorded nine tackles for the Rams.
"He's consistent week in and week out," Mariani said. "I know what kind of effort I'm getting from Adam every game."
WR Ja'Vonte King, Jr. (Blackfoot)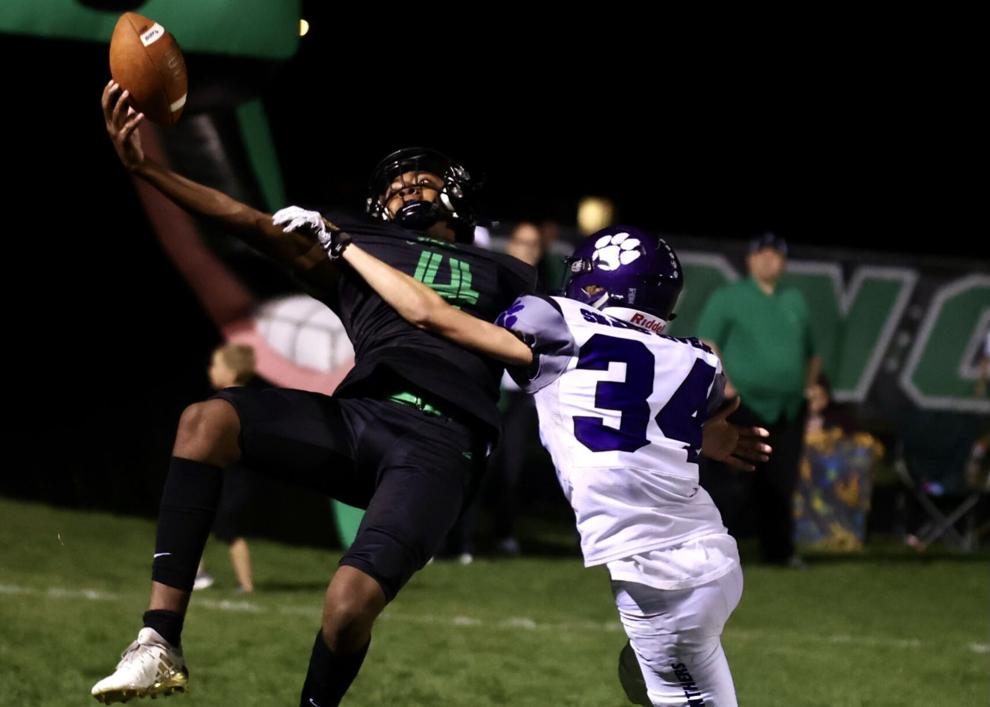 In the Broncos' comeback win over Snake River, King made of the better catches you'll see in high school: a 38-yard, one-handed grab while falling backward. It was an unreal display to highlight a spectacular game. King finished the night with five catches for a game-high 137 yards and a late touchdown.
"Despite being the focus of Snake River's defensive game plan, King overcame double teams and made huge plays when the Broncos needed them most," Blackfoot coach Jerrod Ackley said.
DB Krue Hales, Jr. (Pocatello)
On Friday, Hales found ways to combine his athleticism with instincts to make a number of fantastic plays. He managed to block a pair of extra points. He ran the second-half kickoff back 90 yards to the house. And he collected a trio of tackles for the Thunder.
"Krue impacted all three phases," Pocatello coach Dave Spillett said. "He was electric on our special teams but also a giant boost of energy and passion for our squad. Krue played with good energy and a great smile all night — and when he's doing that he's dangerous."
OL/LB Jaxon Williams, Sr. (Pocatello)
Perhaps the highlight of Pocatello's blowout win of Jackson Hole was Williams' 20-yard pick-six on a botched punt. The big lineman threw off defenders and helped extend the Thunder's lead. In addition to that, Williams had four tackles and was stout at left tackle for a Poky run game that has been superb.
"Jaxon continues to be one of our leaders on the O-line that continues to give us a great push and a strong run game," Spillett said.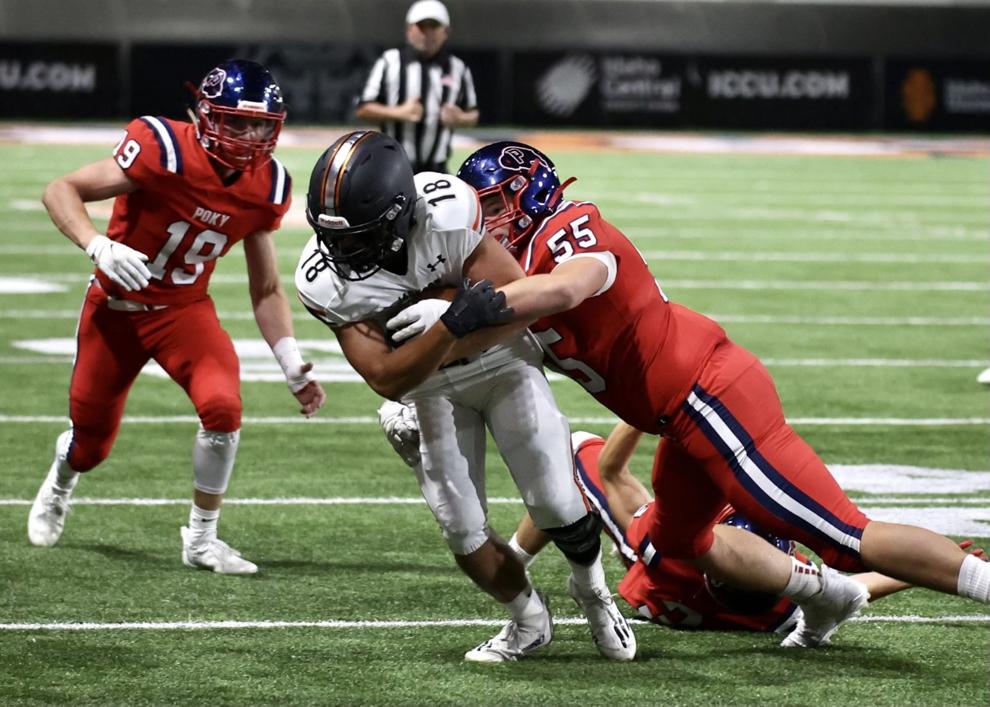 DL Kanen Wortley, Sr. (Pocatello)
In the trenches, Pocatello has looked like a different team in 2021. The Thunder always had stud linebacker Hunter Killian, but others are beginning to step up. Guys like Wortley, who was a force too difficult to contain for Jackson Hole. Wortley had 4.5 tackles, a tackle for loss and a pair of sacks.
"Kanen dominated the line of scrimmage the entire night for us and was a game-changer upfront," Spillett said.
QB/RB/WR Emory Thorson, Jr. (Preston)
Staring at running back for a Preston team that has begun the season 3-1, Thorson had amassed over 218 yards on the ground in the first three games. In the Indians' 28-21 win over Bonneville, Thorson collected 79 yards and a pair of touchdowns on just nine carries.
DT Corbin Winward, Sr. (Preston)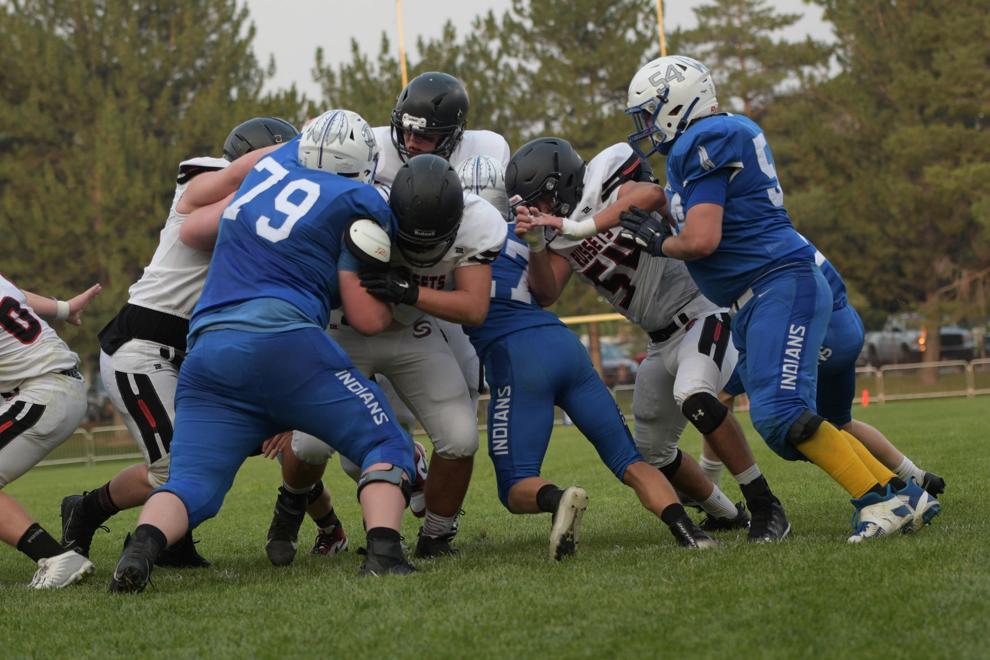 Looking at Winward's stats is a fruitless endeavor. Much of his impact doesn't show up on paper and, often, it only balloons his teammate's numbers. But the 6-foot-5, 305-pound tank has been a menace for opposing offensive linemen all season, a key piece of Preston's defensive success.
"He anchors the interior of our defense," said Preston coach Eric Thorson. "He often is double and triple-team, thus freeing up other defenders. His stats do not always leap off the page, but his impact is undeniable."
RB Brett Yost, Sr. (North Gem)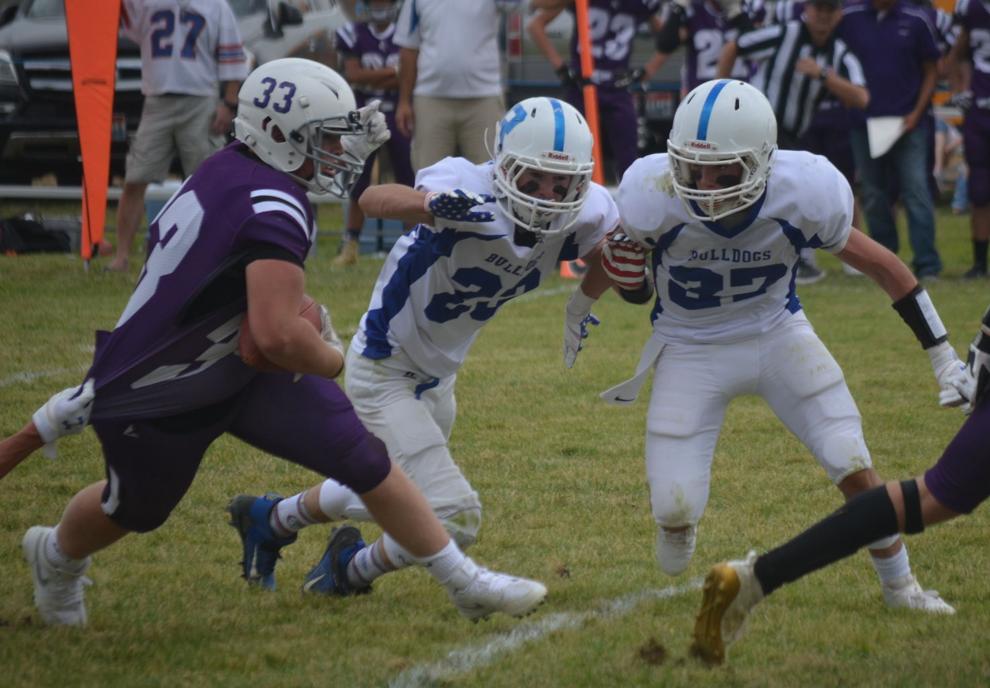 Often the second-fiddle to quarterback Bridger Hatch, Yost led North Gem in rushing during the Cowboys' 56-20 win over Camas County. A hard-nosed tailback, Yost compiled nearly 200 yards and a touchdown on less than 20 carries.
"Power running between the tackles, that's what Yost does," North Gem coach Corry Hatch said. "He just ran over guys all night and broke long runs, too. He was a real difference-maker."
DB Jared Rindlisbaker, Sr. (North Gem)
For the third straight week, Rindlisbaker led the Cowboys in tackles. A big question for North Gem heading invto 2021 was how it was going to replace all-state linebacker Logan Corta. Guys like Rindlisbaker have helped alleviate that absence. On Friday, the senior defensive back made 10 tackles and defended eight passes.
"He's a defensive leader, a tough kid that never backs down," Hatch said. "Jared is always on the field making plays."
OL/DL Wyatt Hendrickson, Sr. (Rockland)
Despite a loss to Butte County, one of the better teams line 1A DI, Rockland ran the ball well. A big reason why was Hendrickson, the Bulldogs' 6-foot offensive lineman. In addition to that, Hendrickson recorded 10 tackles on the D-line.
"He's powerful and quick off the snap. Always plays at full speed," said Rockland coach Gerry Hunter. "One of our leading tacklers from his DE position."
QB/LB Gavin Permann, Jr. (Rockland)
The Bulldogs' junior quarterback knows how to fill up a stat sheet. Permann ran the ball five times for 40 yards and a touchdown. He completed about half his passes for 185 yards and a touchdown. And the linebacker led Rockland with a dozen tackles.
"He's a two-way player that was our top tackler for the week," Hunter said. "He's a tough, hard-nosed kid that finds the ball. A top competitor who wants to win."