POCATELLO — The Century varsity wrestling team took advantage of a Pocatello crew beset with injuries, handling the Indians 76-0 on Wednesday night in The Pit at Pocatello High School.
No bout was closer than two points, and Century won the final three matches of the six total that took place via pinfall.
The match began with a match in the 182-pound weight class. Devin Schelske of Century racked up takedowns seemingly at will and cruised to an 18-9 major decision over Shane Robison of Pocatello. The second bout was the closest of the evening, with Indian Joshua Hornett narrowly losing a 6-4 decision to Diamondback Marcuse Lee in the 195-pound grouping.
Campbell Hicks of Century also won a closely-contested tussle, outlasting Poky's Ben Reed by a 5-2 decision at 220 pounds.
The three final contests all ended in pinfall victories, with Diamondback wrestlers Tyler Andersen, Aizek Hensely and Fabian Medina earning victories for their team in the 120-, 138- and 145-pound weight classes, respectively.
Century head coach Michael Millward was effusive in his praise of his wrestlers.
"They met my expectations today," Millward said. "They came out ready to wrestle and I couldn't be happier, the classy kids they are."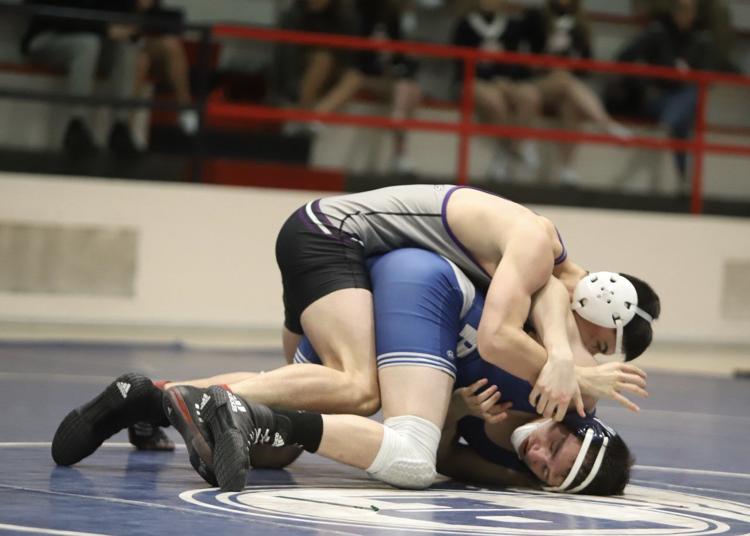 A former mat standout at Idaho State University who is currently in his third year at the helm for the Diamondbacks, Millward has taken a Century program which struggled to field a viable team when he took over to an up-and-coming regional powerhouse with serious state championship aspirations.
Conversely, the Indians find themselves looking at a rare down year as the memories of the former Armstrong-championed dominance of Poky High wrestling become more distant.
Still, Indians head coach JB Plato remained confident in his squad and looked for the silver lining following the meet
"I saw a lot of good things from some of the new wrestlers," Plato said. "Things that we've been drilling in practice they're beginning to utilize and execute, and it gives us a platform to work on from there."
Plato also explained that his squad's shorthandedness was partially out of an extra sense of caution to not rush grapplers who had nagging injuries that were prone to re-aggravation.
"At this point in the season, we're taking quite a bit of precaution making sure they can get fully healed," Plato said. "The end of the season is what really matters, so we'll put who can in the battle and get the rest of the guys healthy and ready to go for the end of the year."
The Indians get just a two-day break before heading to Aberdeen for the Tiger Brawl tournament on Friday and Saturday. Century will be back on the mat Jan. 31-Feb. 1 for the Red Halverson tournament at Minico High School.
CENTURY 76, POCATELLO 0
170: Michael Houghton (CENT) over (POCA) (For.) 182: Devin Schelske (CENT) over Shane Robison (POCA) (MD 18-9) 195: Marcus Lee (CENT) over Joshua Hornett (POCA) (Dec 6-4) 220: Campbell Hicks (CENT) over Ben Reed (POCA) (Dec 5-2) 285: Mauricio Gonzalez (CENT) over (POCA) (For.) 98: Devyn Greenland (CENT) over (POCA) (For.) 106: Double Forfeit 113: Kyle Flores (CENT) over (POCA) (For.) 120: Tyler Andersen (CENT) over Chance Crittenden (POCA) (Fall 3:10) 126: Shad Smith (CENT) over (POCA) (For.) 132: Collin Mason (CENT) over (POCA) (For.) 138: Aizek Hensley (CENT) over Samuel Martinez (POCA) (Fall 0:58) 145: Fabian Medina (CENT) over Brody Johnson (POCA) (Fall 0:38) 152: Will Parker (CENT) over (POCA) (For.) 160: Josh Dickamore (CENT) over (POCA) (For.)