On the basketball court, Century's Lexi Bull is a high-scoring star, the kind of player offenses revolve around and defenses scheme to stop.
On the volleyball court, Bull's role is different — as the Diamondbacks' setter, she's mainly distributing the ball to pointscorers rather than putting it away herself — but her impact is the same.
After being a big part of Century's run to the 4A state title game in the fall, Bull is the 2019 Idaho State Journal All-Area Volleyball Player of the Year.
"I feel like the mindset is the same (as basketball) in the sense that I want to win," Bull said. "And I want my team to win, so I'm going to do my job to help my team be successful in the end. That's kind of the mindset I hold myself to and I have before every game."
In her final season playing volleyball, Bull, who will play basketball at the University of Wyoming this fall, put together a terrific all-around season as Century's setter.
Assist stats weren't recorded for all of Century's matches, but she led the Diamondbacks in assists with 677. In the matches that were recorded, she posted 9.8 assists per set, a step up from last year's 9.1, and her height and athleticism allowed her to contribute in other ways as well.
Playing all six rotations, Bull finished second on the team in blocks, with 45, and recorded 246 digs and 110 kills. Her hitting percentage of .290 was second among Century's regular players.
Despite losing current Boise State basketball player Chinma Njoku and reigning All-Area Volleyball Player of the Year Zoe Thiros from 2018's state title team, Century went 34-10 overall, lost just one district match, and finished as the 4A runner-up in 2019.
"As far and leadership and intangibles, I thought Lexi Bull was pretty pivotal," Century coach Breanne Robinson said. "She was the quarterback of the offense, and they kind of looked to her for guidance."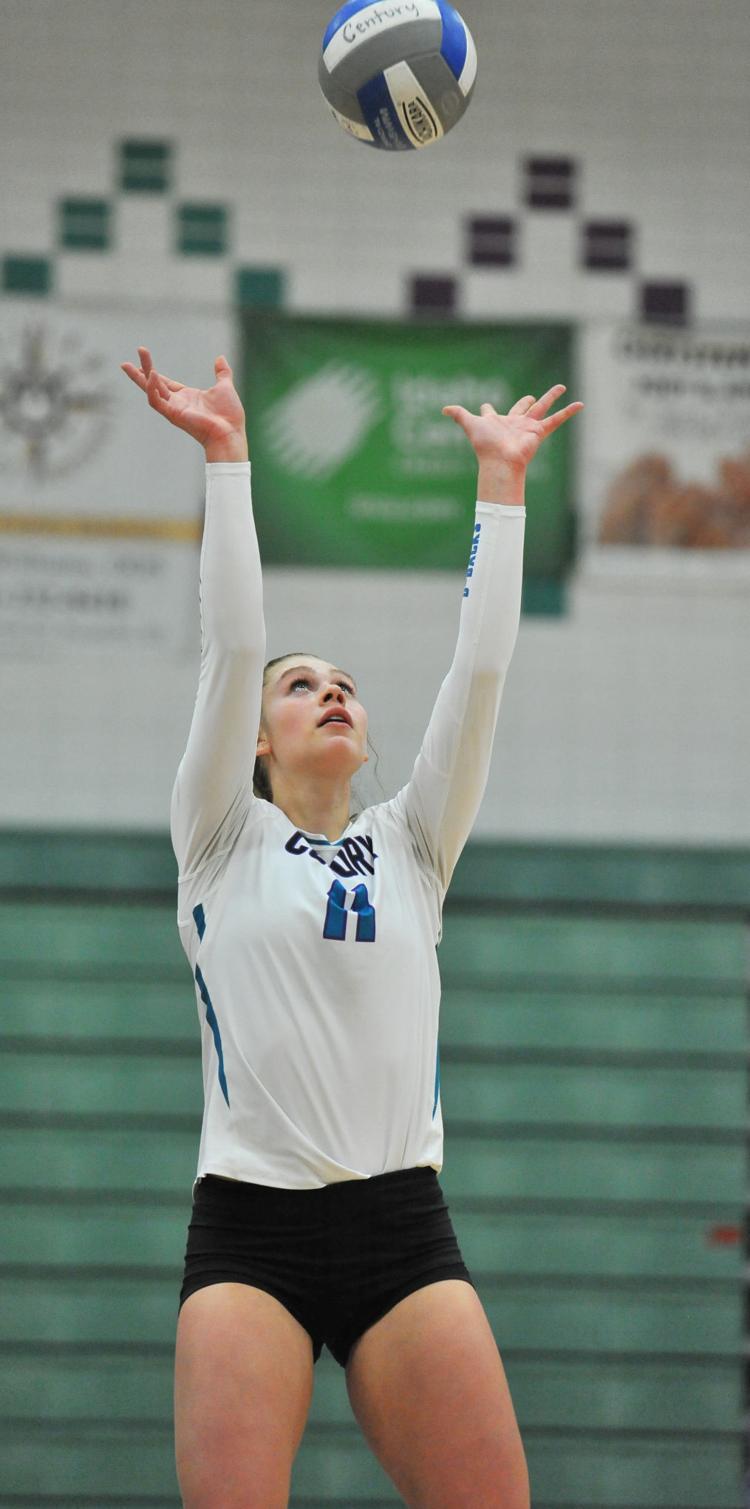 Bull's volleyball talent didn't arise by accident. She began playing the sport in seventh grade and stuck with it, even as it became clear that basketball would be her ticket to the next level.
"Volleyball's always been a sport I've loved to play," Bull said. "My dad and other coaches always preach to be two-sport athletes, don't be a one-sport athlete. So I kind of stuck with volleyball. I enjoyed it, of course, and I didn't want my body to burn out for basketball, and it was kind of a nice little break from basketball."
Her freshman year at Century, she was an outside hitter — a position that most observers would peg as Bull's natural one, given that she's 6-feet tall and a future Division I basketball player.
But the Diamondbacks' incumbent setter, Lexi Moore, graduated after that year. Robinson, in her first year coaching the team, moved Bull to setter the summer before her sophomore year.
Bull beat out two other girls for the job, and led the Diamondbacks with 1,014 assists as a sophomore and 996 more as a junior as Century won the state championship.
"I wouldn't say it was pressure, but it was definitely a challenge," Bull said. "I was excited to have the opportunity to play and to have such an important role on the team. Obviously it was scary and it was difficult. I would come to practice 30 minutes early to do setting stuff every day.
"It was a lot of work, but I feel like it was a good challenge for me and it pushed me and helped me discover that with time and effort, I can do whatever I put my mind to."
Without Njoku and Thiros to set to in 2019, Bull made an effort to be more aggressive herself, both as a leader and on the court.
Watching her pick her spots to take the other team by surprise and put the ball over the net on two hits instead of setting it was a highlight of Century matches.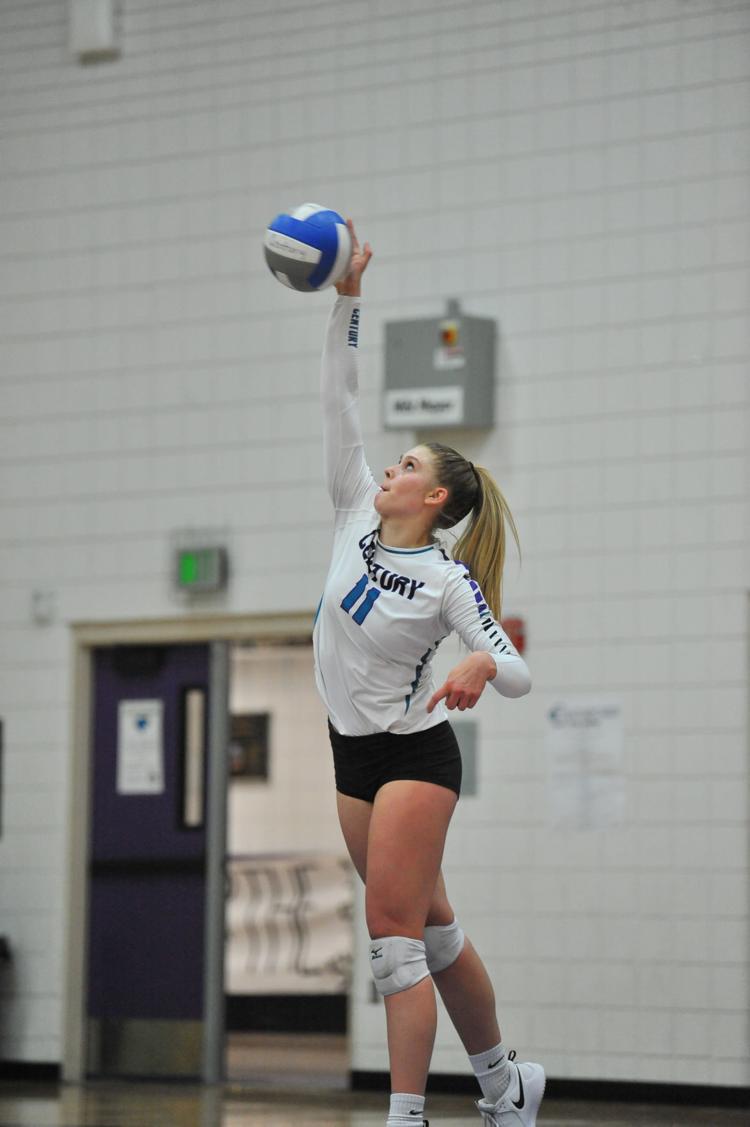 "My junior year, I was just dishing Zoe and Chinma and getting them the ball," Bull said. "But my senior year, I felt like I had to change to attacking a lot more. I had to go make the plays, I had to go make things happen, or I had to get people the ball who were hot or ready to go."
Her senior year was also not without obstacles.
Bull suffered a concussion early in the season and missed three matches, a stretch that included a 3-2 loss to Preston, Century's first loss to a conference opponent since Sept. 14, 2017 against Idaho Falls.
They were the first games Bull had missed in any sport in her career.
"It was a tough experience for me," Bull said. "I have never missed a game before, so it definitely taught me patience, and kind of gave me a new perspective on the game. ... I definitely wanted to get back in there as soon as I could, but my coaches told me wait it out, take your time."
She returned in a crosstown rivalry match against Pocatello, posting six kills and 42 assists, both season-highs, as Century rallied from a one-set deficit for a four-set win.
"It was kind of like this last-moment decision if I would get to play or not," Bull said. "I got cleared that night at like 6 p.m. I'll remember that because it was kind of like our breakthrough game. We lot a set to Poky, I think it was the first set, and then we were able to kind of figure things out and come together. I think that was a shifting point in the season, the turning point to help us take our way to state."
At the state tournament, Century lost a second-round match to Bonneville before battling back through the loser's bracket. The Diamondbacks won three matches in a row, the last a 3-2 classic against Kuna to make it into the championship game for a rematch with Bonneville.
They lost there, bringing the run to an end, but that only slightly diminished the accomplishment of a season that saw Century, despite losing several key seniors, remain one of the top programs in the state.
"My first time ever playing volleyball was seventh grade, on a club team with all of those girls, and we were coached by Breanne," Bull said. "So it was kind of fun to end with all of them, too, and even though it wasn't the trophy we wanted, it was still cool to take away something with my team that I've been with for so long."