POCATELLO — This would've been his senior year in high school, his final juncture before adulthood and his last chance to play with his longtime teammates in the Century High School football program.
But Eric Neibaur's life ended tragically in summer 2017, which the Diamondbacks haven't forgotten, especially those in the Class of 2020.
Thanks to them, his spirit carries on. Century's captains will carry a No. 53 Diamondbacks jersey to midfield for the coin toss before every home game this year in honor of Neibaur, who wore that number on the school's freshman team in 2016.
"It really drives us to work our hardest," Century senior captain Nathan Manning said. "We can play in his memory and play for him and try to do the best that we can. And so I think that's something that's really positive that we can collectively fight because we know we might not get another chance."
Sitting in the stands to see Century's tribute in the season-opener was Eric's mother, Bobbi Neibaur.
"I was proud and thankful and incredibly grateful that these boys would continue to include my son and embrace who he was," Bobbi said. "They didn't have to. They do that because that's where their hearts are. Some of these boys he played with from fifth grade on. It was powerful and it meant a lot to me."
Century senior captain Dillon Samana, one of Eric's teammates from fifth grade onward, said Eric wasn't the star of the freshman team or even a starter, but he could be the life of the team.
Samana can still hear Eric encouraging players on the sideline to cheer on the squad.
When Eric was on the field, he would celebrate teammates' big plays, said Samana. Moreover, Eric had his own shining moment worth celebrating, as a freshman.
Samana and Bobbi both recall that Eric had at least one sack as a defensive lineman. After one, Samana said Eric popped back up with excitement and the team's negative energy dissipated, despite being down by a couple touchdowns.
"We were just cheering," Samana said. "We all got hyped even though the game was not looking good."
Samana was close friends with Eric when they were in the fifth and sixth grades. He recalled that they slurped shakes, played the "Call of Duty" video game series and went to youth football practices in a never-ending cycle.
Football was Eric's sport. It was his lone sport in his freshman year, ignoring his mother's encouragement to play lacrosse or baseball.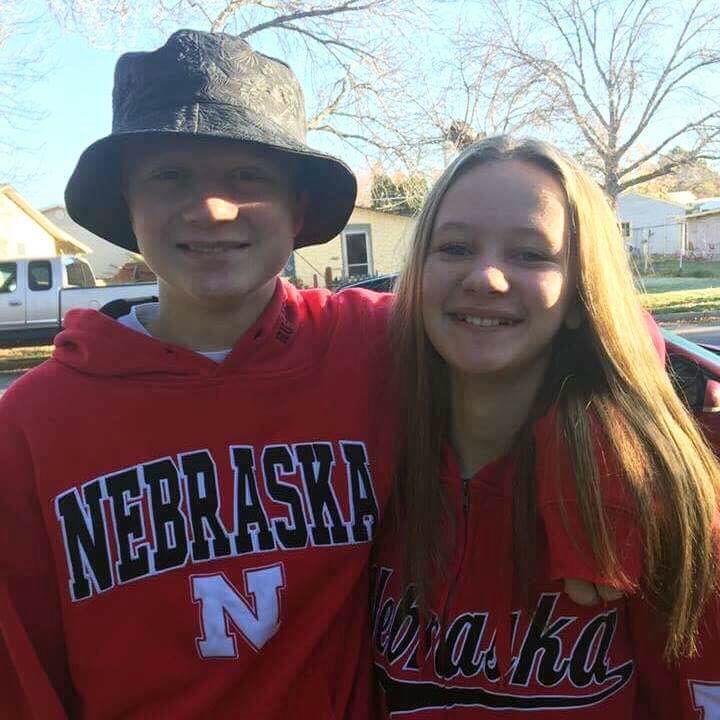 "He always said that that's the only sport he wanted to play and told (his sister) Lauren that as long as she was cheering he would play football," said Bobbi, who still has both of his freshman jerseys. "He did love the boys and hanging out with all the kids. … He liked being a part of what football represented."
Eric was participating in summer football workouts the week, before the abrupt end of his life in a fatal car crash.
He was driving when his vehicle traveled into the other lane and a head-on collision followed on Father's Day in June 2017. Eric and his younger sister Lauren, who would have been a junior this year, died.
"I was like, 'No. There's a mistake. I just saw him Friday and he was camping. He was fine.' I was so in disbelief," Samana said. "I didn't want to believe it."
Fast-forward to this season, Samana and Manning helped spearhead a plan to memorialize Eric by way of the Diamondbacks carrying a No. 53 Century jersey onto the field, an idea wholeheartedly welcomed by the entire team.
"It's kind of nice to see them think big picture, think globally when kids aren't known for thinking in that kind of frame work," Century coach Travis Hobson said. "They're thinking about things at the end of their nose generally speaking. For them to see beyond their noses and get a picture of the world, it's reassuring, gratifying."
When Bobbi saw Century carrying the jersey to midfield, Samana hopes the message was clear.
"Your son was one of us. Your son would be standing right here next to us to this day," Samana said. "It's just good to always remind her what the good times were. What he actually really meant to the team."
Shelbie Harris contributed to this story.