Unsafe shooting is a major cause of wildfires in the Gem State, and with the advent of explosive rifle targets, the problem has gotten worse. At least five recent wildfires in the region have been caused by people setting off explosive targets in dry grass- and sagebrush-filled areas.
Vehicles spark more wildfires than any other human-related cause in Idaho, often when hot exhaust systems come into contact with dry grasses or when dragging chains shower sparks on them. But shooting causes the second-most, more than people throwing lit cigarette butts out of vehicles.
"Since 2015, about 30 percent of wildfires were caused by shooting," said Melissa Yunas, public information for the Bureau of Land Management's Fire Prevention and Education Team.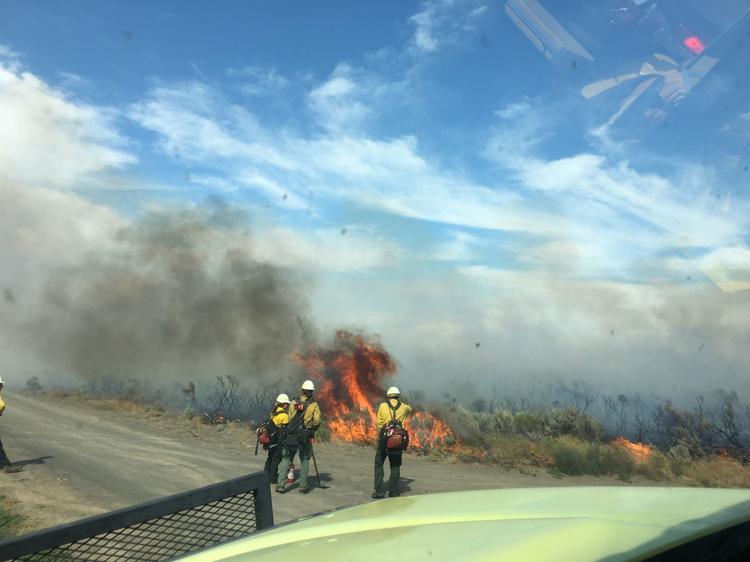 So far this year, at least 10 wildfires in Idaho have been caused by unsafe shooting, and another five are suspected to have been caused in a similar way. In addition to exploding targets, steel-core rounds, which can cause sparks, as well as incendiary or tracer ammunition can cause fires.
Shooting appliances also can cause sparks, and sometimes a hot bullet landing in dry grass is enough to spark a blaze.
Such blazes include the 64,000-acre Sharps Fire in Blaine County which has forced many evacuations and is only 57 percent contained. Yunas said an individual has confessed to causing the fire with an explosive target, but a decision hasn't yet been made whether to prosecute him.
High-explosive targets have been on the market for about two decades. Among the best known is a variety called Tannerite. It's a so-called "binary explosive" consisting of two mixtures that are combined to make the explosive. Among other ingredients, the Tannerite contain ammonium nitrate, a component of the explosives used in the 1995 Oklahoma City Bombing. A similar compound was used in a series of bombings in New York and New Jersey in 2016 that left 31 people injured.
Since coming on the market, the targets have been involved in numerous cases of unsafe, even deadly, behavior outside of causing wildfires. An Oklahoma man was charged with manslaughter after he filled an outdoor stove with two pounds of the substance, and a flying piece of shrapnel killed an 8-year-old boy. He later pleaded guilty.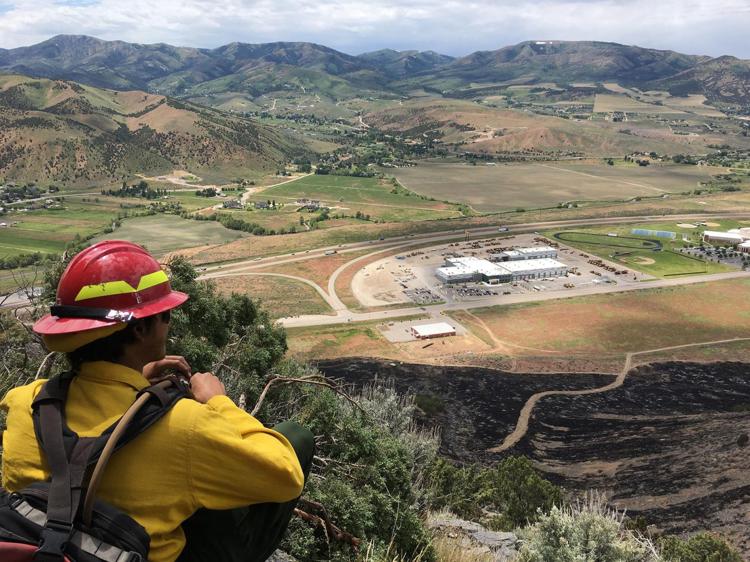 Numerous other charges have resulted from its use, as when a Minnesota man gathered 100 pounds of the substance, loaded it in the back of a dump truck and set it off, obliterating the truck. He was on probation at the time.
Yunas noted that explosive targets as well as incendiary, steel-core and tracer rounds are banned for possession or use on BLM lands between May 10 and Oct. 20. Even when shooting non-banned rounds at regular targets, precautions should be taken to avoid sparking a wildfire, Yunas said.
These include clearing vegetation near to targets, and ensuring that the area behind the target doesn't present a danger of wildfire.
"Be aware of your location," she said. "Make sure there are no fire restrictions in effect."
Avoid shooting on days with low relative humidity, high winds or red flag warnings, she added.
"Just like any activity, whether you're welding outside or you have a campfire, you should bring water and a fire extinguisher and a shovel. Bring a cellphone, and if a fire starts call 911 immediately," Yunas said. "We just want people to be careful. We're not discouraging people from shooting; you just have to use caution."