POCATELLO — The weekend before a local man allegedly shot a Pocatello couple over their refusal to give him a cigarette lighter, he claimed he was the messiah and a direct disciple of Jesus Christ.
The alleged shooter, Steven Ivan Holmes, 32, of Pocatello, was apparently not taking his medication to treat his bipolar disorder and schizophrenia when he made those statements, according to his roommate, Nick Taylor of Pocatello.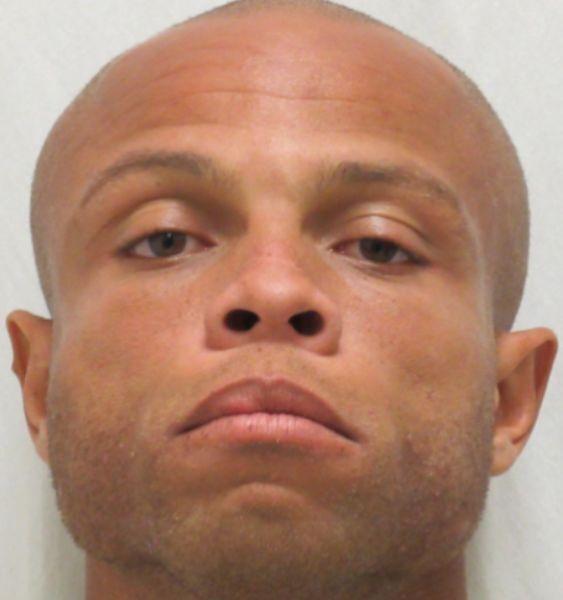 Taylor's revelations about the man arrested for allegedly shooting husband and wife Damian and Erika Farnworth on Tuesday afternoon in a Pocatello neighborhood are among several pieces of new information in the case. Damian Farnworth is also speaking out about the traumatic ordeal.
Taylor says that on Friday, July 26, he was with his mother at the Alameda Road home they shared with Holmes when Pocatello police officers and Bannock County probation officials showed up to arrest a different individual in connection to a separate incident.
Holmes was present at the home when authorities arrived and was in possession of a .45-caliber pistol that Taylor believes was the same gun used in the brazen Tuesday afternoon shooting that left the husband and wife wounded.
While police were removing the person they were looking for from a room inside the home, Holmes jumped out of a two-story window, hid the pistol on the property and fled, Taylor said. About 20 minutes after the police officers and probation officials left the residence, Holmes returned, retrieved the gun, attached it to his hip and rode off on his bicycle muttering to himself that he was "the sacred son, the messiah and a direct disciple of Jesus Christ," Taylor said.
Taylor said his mother called Pocatello police to report the incident and to ask for a welfare check on Holmes. Taylor said police never came back to his residence and it remains unclear if police were ever able to locate and check up on Holmes prior to Tuesday afternoon's shooting.
The Pocatello Police Department confirmed it assisted probation officials with an arrest at Holmes' residence, but would not comment further on the July 26 incident when contacted Wednesday afternoon.
"I feel bad for the people who were shot because if (Pocatello police) would have stopped (Holmes) or put him on a watch or something, nobody would have gotten shot," Taylor said.
Though one of the people Holmes allegedly shot, Erika Farnworth, remains in critical condition in Portneuf Medical Center's intensive care unit, her husband Damian Farnworth told the Idaho State Journal during a Wednesday phone interview that Erika has been stabilized and is expected to survive.
Damian said he had never before seen Holmes prior to the shooting.
The incident began to unfold around 1 p.m. Tuesday when Damian and Erika were sitting inside their car that was parked in the driveway of their home on the 400 block of North 10th Avenue. Damian was sitting in the passenger seat and Erika was sitting in the driver's seat.
Damian and Erika were discussing what groceries they needed to pick up at the store when Holmes approached the passenger side of the car and asked if they had a cigarette lighter, Damian said.
When Damian told Holmes he didn't have a lighter and to leave his property, Holmes pulled out his pistol and allegedly fired one shot into the passenger window of the car. Damian said the bullet struck both him and Erika.
The bullet, which Damian described as a .45-caliber hollow point, known as one of the most deadly pistol ammunition rounds, grazed Damian's chest before entering Erika's chest. The bullet clipped Erika's diaphragm, liver and stomach, passed through her spleen and a rib bone and became lodged in her abdominal wall.
Damian and Erika were transported via Pocatello Fire Department ambulance to PMC, where Damian was treated and released.
Damian said the surgeons at PMC could not remove the bullet without causing additional damage to Erika's body, so she must permanently carry the bullet around inside of her.
Damian watched briefly as Holmes ran away but lost sight of him in order to focus on his seriously wounded wife of nearly a decade.
Both of the Farnworths' children, an 11-year-old girl and 7-year-old boy, were inside the family's home when the shooting occurred. Damian said his daughter was the first person to call the police, adding that the police dispatchers said the girl was one of the most "eloquent" callers they have ever spoken to in such an intense situation.
The Pocatello Police Department said it received several 911 calls from witnesses who provided pertinent information about the incident, including a description of Holmes. Police officers used that information to locate Holmes about two blocks away from where the shooting occurred.
Holmes was unarmed when arrested but police said his pistol was located nearby. The Pocatello Police Department deployed its drone in the search for the gun but a police officer eventually found it.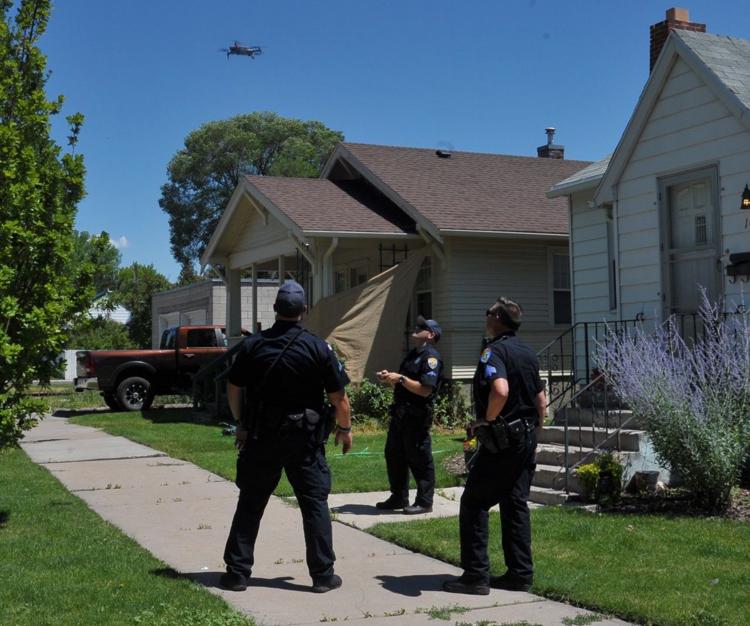 Though Holmes has had some run-ins with police, he does not have a very extensive criminal record.
Holmes was involved in a vehicle burglary near the Aid For Friends homeless shelter on South Fourth Avenue in Pocatello in September 2017, according to court records. Holmes was charged with two misdemeanors — petit theft and unlawful entry — for his role in the incident.
Holmes stopped showing up for his court hearings related to the vehicle burglary and a warrant was issued for his arrest. He was eventually arrested by Bannock County sheriff's deputies in September 2018 and remained incarcerated at the Bannock County Jail until June 12, 2019, court records said.
Holmes was released from jail after pleading guilty to the two misdemeanor charges in May 2019. He received a sentence of six months in jail in June for the vehicle burglary but was released because he had already served more than that amount of time while waiting for the adjudication of his case, according to court records.
Moreover, Holmes was banned from the Pocatello campus of Idaho State University in November 2017 because he was "being aggressive in his flirting, particularly to females in parking lots," ISU officials told the Journal in 2017. No criminal charges stemmed from that incident, however.
Holmes appeared in front of Judge David Hooste at the Bannock County Courthouse in Pocatello on Wednesday where he was arraigned on two felony counts of aggravated battery with a deadly weapon for allegedly shooting Damian and Erika Farnworth.
Hooste set Holmes' bond at $500,000. Holmes is being held at the Bannock County Jail and is due back in court for a hearing to determine if there is enough evidence to take his case to trial on Aug. 14.
If convicted of the two aggravated battery with a deadly weapon charges, Holmes faces up to 30 years in prison.