A fuel tanker truck was destroyed on Tuesday night north of Chubbuck by an explosion that nearly killed two people and rocked homes more than a mile away.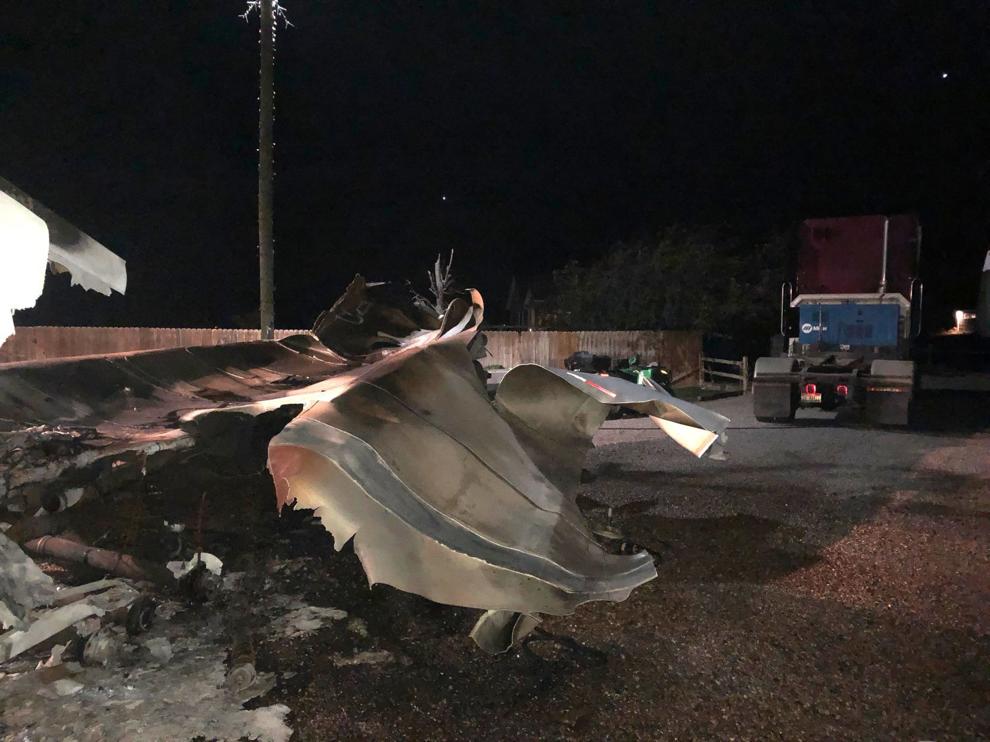 Two men suffered severe burns in the 10 p.m. blast, which occurred outside a maintenance shop building along Philbin Road between Reservation and Tyhee roads. Both of the burn victims were transported via ambulances to Portneuf Medical Center in Pocatello for treatment. Authorities said they were later transported to the University of Utah Burn Center in Salt Lake City in critical condition.
Bannock County Sheriff's Office has not released the names of the men because of the ongoing investigation.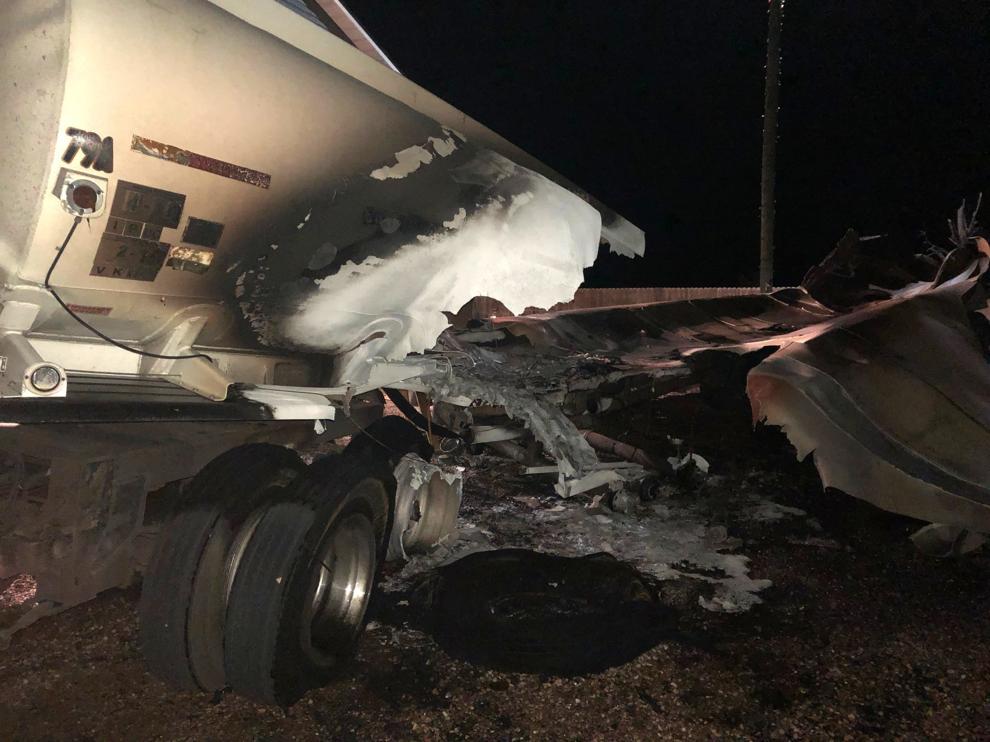 The explosion occurred while the men were welding part of the tanker, which was parked outside their maintenance shop, the sheriff's office reported. Emergency responders said that it appears the welding somehow ignited gasoline in the tanker, causing the large explosion that severely burned the two men and blew apart the tanker. Pieces of the vehicle could be found as far as 50 yards away.
Numerous emergency units from Fort Hall, Pocatello, Chubbuck and the Bannock County Sheriff's Office rushed to the scene following the explosion.
The blast was so powerful that it shook homes more than a mile away.
Philbin Road between Tyhee and Reservation roads was temporarily shut down because of the explosion.
Although the explosion destroyed the tanker, it caused damage to only the door of the shop building and caused no damage to nearby houses. People at the scene said the injured men operated a business repairing tanker trucks out of the shop building.
Firefighters extinguished the burning tanker truck within 30 minutes.