POCATELLO — A trial date has been set for the juvenile teenager from California accused of conspiring to murder and then stabbing to death an elderly Pocatello woman in March.
Isaac Angel Rodriguez-Romero, 17, of Marysville, California, appeared in front of 6th District Judge Robert C. Naftz on Thursday for a status hearing at the Bannock County Courthouse during which the trial date in his first-degree murder case was set for April 28, 2020.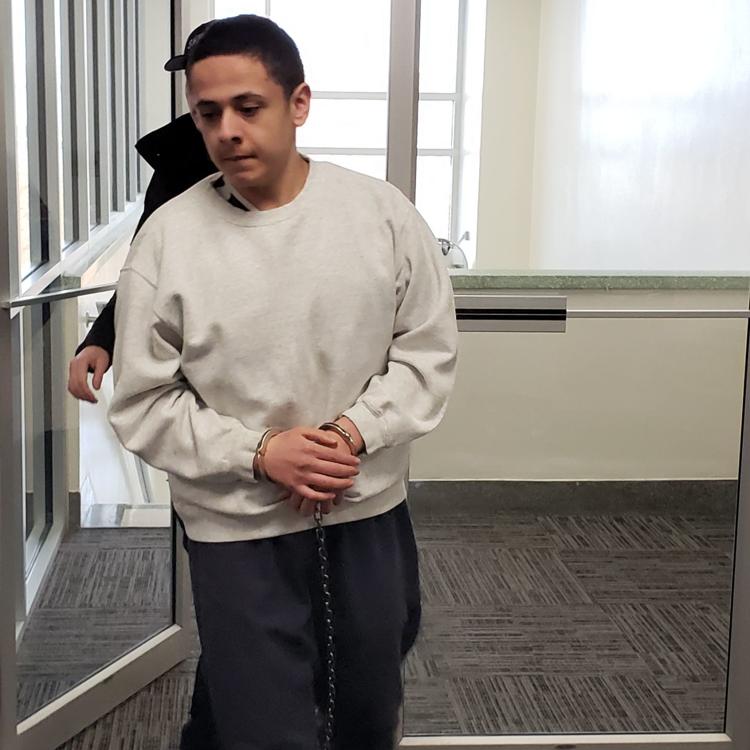 Rodriguez-Romero and his co-defendant, Dustin Garrett Alfaro, 18, also of Marysville, allegedly stabbed 87-year-old Arlyne Koehler to death inside her McKinley Avenue home in Pocatello almost nine months ago.
Family members found Mrs. Koehler, who lived alone, dead inside her Pocatello home on March 19.
Both teens were arrested on March 20 in California, less than 48 hours after Pocatello police held a press conference alerting the public about Mrs. Koehler's murder.
The teens are accused of breaking into Mrs. Koehler's home through a back window with the intent to burglarize her home, according to testimony from law enforcement during Alfaro's preliminary hearing in September.
It didn't appear as if anything was stolen from the home and Mrs. Koehler appeared to be sleeping when the teens allegedly stabbed her over 55 times, police testified.
Alfaro has been incarcerated at the Bannock County Jail in Pocatello since his arrest in March and Rodriguez-Romero is being held at the 6th District Juvenile Detention Center in Pocatello. They are both being held with $1 million bonds.
Rodriguez-Romero will become an adult the second week of January. His Pocatello attorney, Robert Otto Eldredge Jr., told the Journal Thursday that when Rodriguez-Romero turns age 18 he will automatically be transferred to the Bannock County Jail.
Last month, Alfaro appeared in front judge Naftz for a status hearing at the Bannock County Courthouse during which the trial date in his potential capital murder case was set for March 3, 2020. Additionally, Naftz scheduled the same trial date for Alfaro's felony injury to jail property case, which he was charged with in October after destroying a sprinkler head inside his cell at the Bannock County Jail.
Alfaro's Pocatello attorney, John Scott Andrew of the Bannock County Public Defender's Office, was present for Rodriguez-Romero's hearing Thursday. Andrew told the Journal that he intends to file a motion asking for Alfaro to be housed in a jail outside of Bannock County because of what he described as a confrontational and antagonistic relationship manifesting between Alfaro and deputies at the Bannock County Jail.
Ultimately, Naftz would need to approve a motion from Andrews requesting Alfaro's transfer and would have the final say on what Southeast Idaho facility to house Alfaro at if he grants the motion.
Andrews said he has been in conversation with Bingham County Jail officials who said that in order to house Alfaro at the Bingham County Jail in Blackfoot, Bannock County Sheriff's Office deputies would need to facilitate all transfers to and from court and Bannock County would need to pay for all medical treatment Alfaro would receive while incarcerated.
Prosecutors have not yet determined whether they intend to seek the death penalty against Alfaro and cannot seek capital punishment against Rodriguez-Romero because he was a juvenile when the alleged crime occurred.
Alfaro is due back in court in front of Naftz for another status conference hearing on Jan. 2, 2020.
Both Alfaro and Rodriguez-Romero's trials are expected to last three weeks, Naftz said.