POCATELLO — Historic Downtown Pocatello will soon add another brewery to its growing repertoire of bars, eateries and businesses.
Located at 218 N. Main St. in the recently renovated century-old building across the street from the neon-lit Chief Theatre sign, Star Route Brewery — and it's 20 beer taps — is set to open the first weekend of November, says owner Chris White.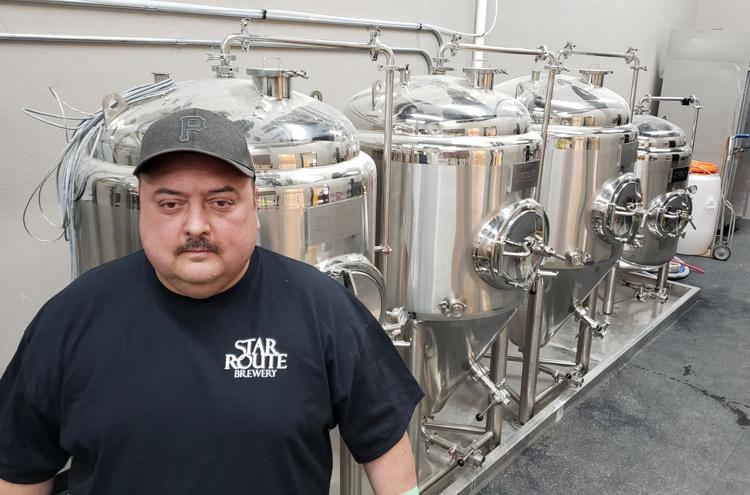 "I've been thinking about doing something like this for years," said White, a Louisiana native and Texas transplant who landed in Pocatello about 15 years ago. "I was in the semiconductor industry for years which kept me traveling around the country until I made it to Pocatello. Now that the smoke has settled from getting my kids off to college, the time just felt right."
Star Route Brewery is named after White's old street address in the rural southern Louisiana town of New Iberia, which sits about 20 miles southeast of Lafayette. The U.S. Postal Service from the late 19th century until the early 1970s — a time White was a child living in the bayou country — used the phrase "star route" to describe mail routes contractors fulfilled in sparsely populated areas of the country until they were renamed "highway contract routes."
"I'm a collection of all of my experiences and I wanted to tie together Texas and Louisiana into the brewery," White said. "So I named the place after my address in Louisiana, Star Route A Box. The beer names are also a collection of my experiences named after friends, family and places I've been."
White says he has been brewing for the past seven years, shortly after his work brought him to Fort Collins, Colorado — a craft beer mecca with 20 craft breweries, including the fourth largest craft brewer in the U.S. in New Belgium Brewing Co.
He's crafted some excellent beers and others that he unfortunately can't forget fast enough, but he's most excited to present Gate City area residents with two coffee beers — a porter and a stout.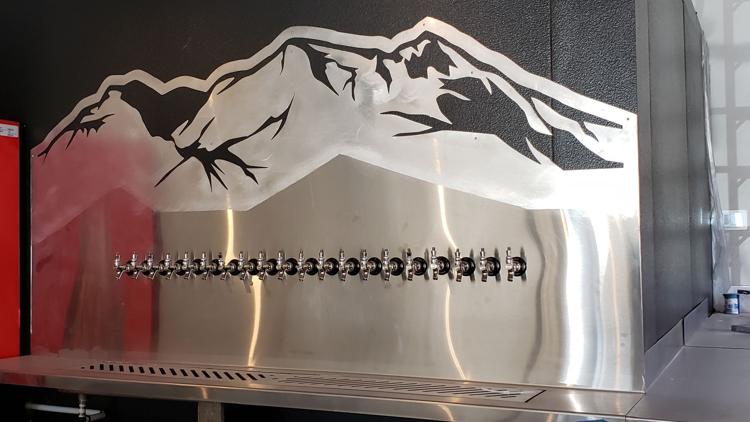 The plan for the 20 tap handles at Star Route Brewery, or SRB for short, is to use five to 10 of them for White's own beers and the other 10 to 15, depending on the season or demand, for craft and domestic beers from other well-known brewing companies.
"We want to make sure we have a beer for everyone," White said. "That means we'll probably have a cider, a sour, several different craft beer styles and a few domestics on tap."
The plan for food, so long as the proper permits are acquired, is to serve a small collection of bar and grill menu items from inside the brewery, said White, adding that he also wants to incorporate food trucks into the mix.
After a little more than two years of planning, White acquired the building in December and began renovations and sourcing the equipment over the next few months. He had anticipated being open already, had the world not been presented with a global health emergency in the form of the COVID-19 pandemic. Plans to participate in the 10th annual Gate City Brewfest were subsequently put on hold when equipment shipping delays put up multiple roadblocks for White to hurdle. Ultimately, Brewfest was canceled due to the pandemic.
"The first contractors really did a bang-up job cleaning up the front of the building and we were planning to have the doors open, even though we couldn't make or sell our own beer yet, in time for the Gate City Brewfest," White said. "I had just started working on getting all of my building permits and lining up the construction workers when the lockdown hit. Just getting everything done with the architect was quite a process when that happened."
White continued, "The brewery tanks were supposed to arrive by March 15 and we didn't get them until the end of August, start of September. The contractor got as far as he could go without the tanks being in there."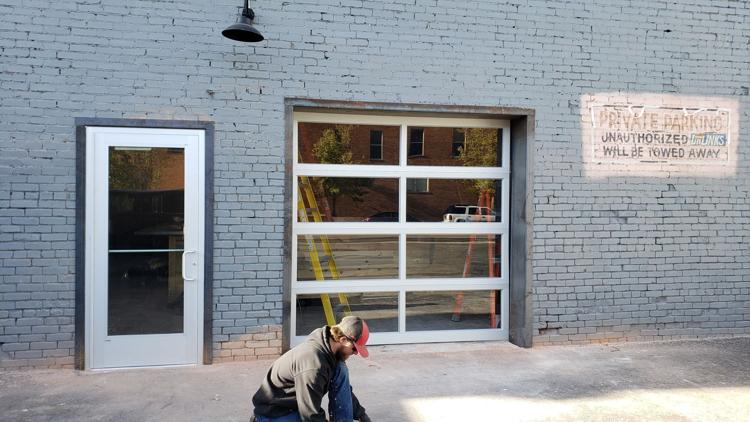 With just a few weeks before his anticipated opening date, White is finishing up the renovation to the building, which this week involved punching a hole in the southern wall to install a garage door leading out onto the 3,000-square-foot outdoor patio. He's also still in the process of obtaining all the necessary licenses from the state, county and city. But finally seeing his dream take shape has been a silver lining for what has been a pretty tough year to launch a new business, White said.
"Watching them cut out the holes in that wall and put those doors in today was awesome," White said. "It's been quite the process, so I'd sure like to get it up and open here pretty quick."
As the owner of the second brewery to open in Historic Downtown Pocatello this year, White is excited to bring his Texas and Louisiana roots to the Gate City.
"Old Town needs more stuff like this," White said. "Bozeman in Montana 15 years ago their downtown was just like Pocatello's but you go up there now and it's just a blast. High-end restaurants, breweries and tons of stuff to do. I just want to see more like that here in Pocatello and I am excited to help continue the trend that's already been started here."