POCATELLO — Rod Russell, the esteemed general manager of the Pocatello Sandpiper where consistency reigns supreme and his full-of-life persona made both guests and staff feel like family, died of COVID-19 complications on Monday. He was 65.
About 10 years after the Sandpiper opened its doors in Pocatello, Russell became the general manager in 1985. The restaurant's longstanding success epitomized Russell's generous, attentive and industrious management approach.
"He just had this way of drawing people in," said Shannon Leavitt, a waitress at the restaurant for the past 12 years. "He wasn't just a boss, but a person who actually took interest in your life. He knew so much about every person that worked for him because he actually cared and listened to them. He referred to us as one big family."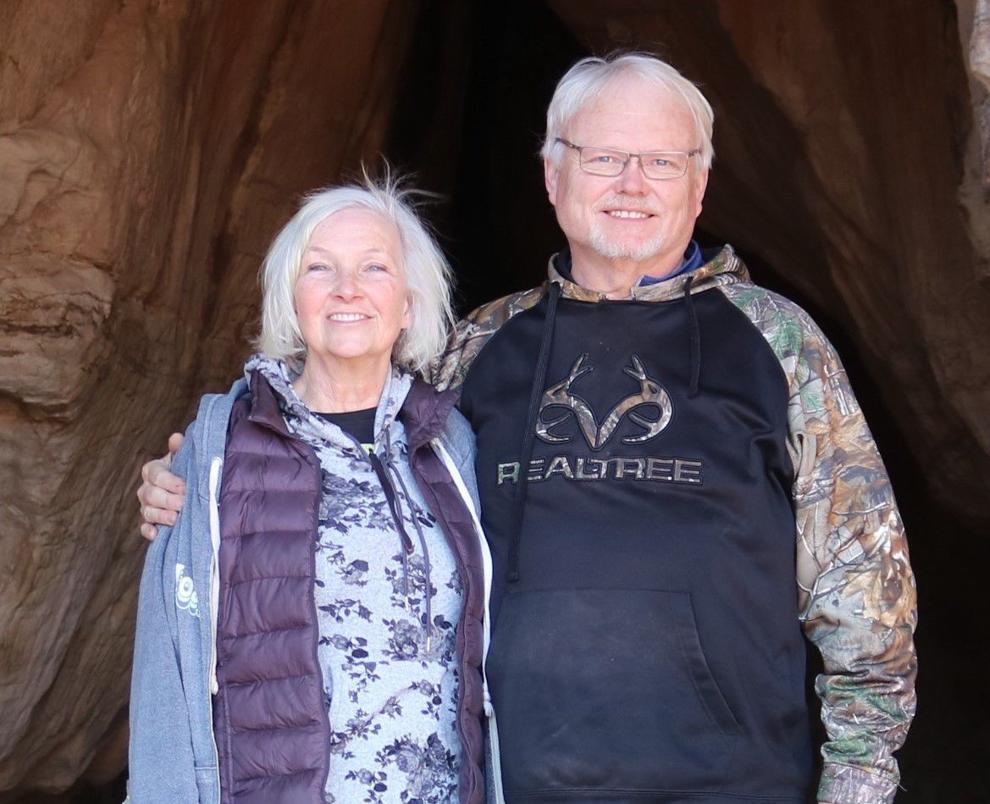 Russell had a deep connection with the Sandpiper dating back five decades. He started working at the first Sandpiper in Boise as a prep cook at 15 years old. He would later transfer to the now-defunct Sandpiper in Twin Falls about 10 years later, which is where he met the love of his life, his wife Kathleen.
"I worked at the Sandpiper, too, and was actually hired by Rod in Twin Falls," Kathleen said. "Rod was just so good at what he did. He could talk to people anywhere and would recognize them out in the community."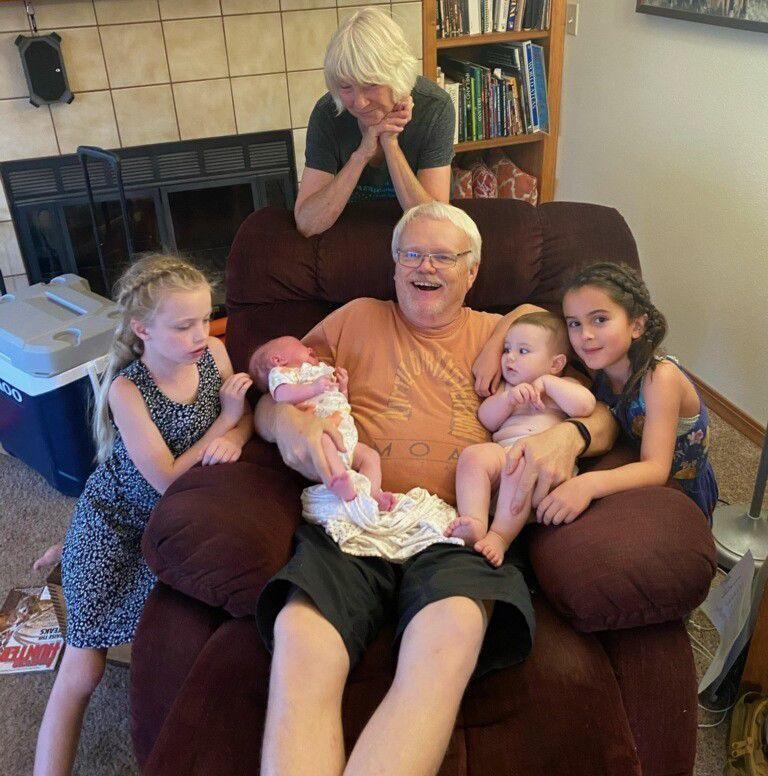 The pair would move to Pocatello in 1985 when Rod became the Pocatello Sandpiper manager. Together, they raised two children, Maddy and Justin, who both worked at the Sandpiper as well. Russell's grandchildren include Emillie, Kylee, Oliver and Leightyn.
Losing a loved one is never an easy process, but what makes Russell's death more difficult to handle for his family is knowing that his second act was cut so short. After 50 years of pouring so much time and effort into his second family at the Sandpiper, Russell was just beginning to settle down and instead focus more of his attention on his wife, children and grandchildren, said Kascie Russell, Justin's wife.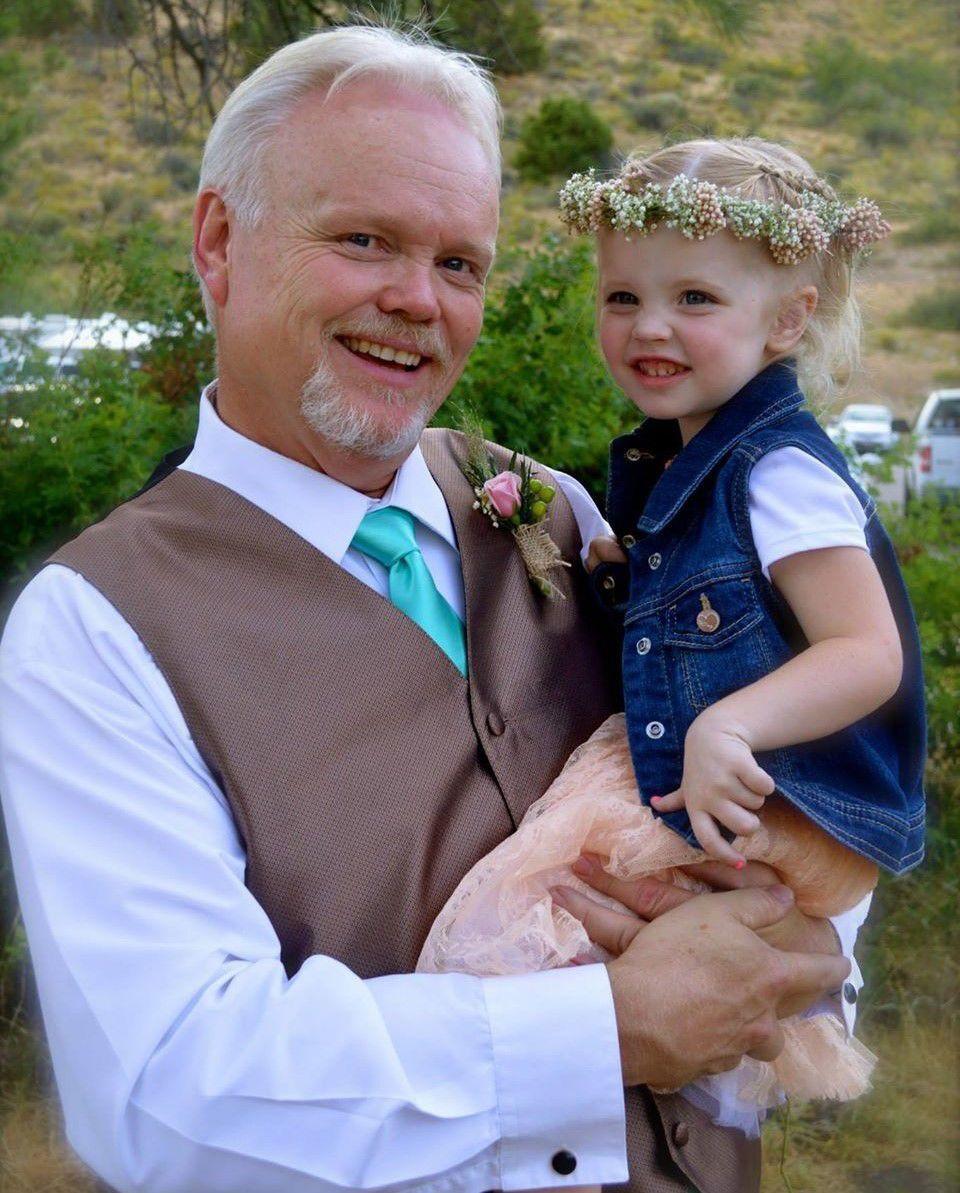 "I think that's why he was so happy about Emillie because it gave him a second chance, you know," Kascie said. "He just loved being able to do the same stuff with Emy that he did with you two (Justin and Maddy). Literally a 10-year-old was his best friend."
Kathleen added, "And he was such a great papa."
As a restaurant, the Sandpiper didn't have customers; it had guests. And Russell didn't manage a team of employees; he cared, advised and guided his workers as if they were his own children.
"He was so good to his employees, probably because he treated us more like we were his own children. His 'Sandpiper kids' he would call us," said Blake Novosel, who managed the restaurant under Russell for over 13 years before stepping away in 2019. "In a way, he was a father figure to so many people. Rod was my work dad and if things got difficult for me at home he was always there to listen, or if I needed a kick in the butt he would do that, too. He really cared and he didn't sugarcoat anything."
Russell's pay-it-forward mentality wasn't something he turned off or on when convenient. In fact, some have said it was stronger than ever amid the COVID-19 pandemic, a time when the Sandpiper and countless other service industry businesses struggled with mandatory closures and then restrictions on capacity.
Just after the Sandpiper and most other restaurants were closed for over a month last year when Idaho Gov. Brad Little issued his stay-at-home order as COVID-19 cases began to climb in the Gem State, Russell, out of his own pocket, made it possible for all of his employees to order from the Sandpiper menu and feed their families, Leavitt said.
"When COVID-19 hit and the shutdown happened Rod cooked dinner for all of the Sandpiper employees and their family every single day out of his own pocket," Leavitt said." All you had to do was call up there and say, 'Hey, Shannon here and I'm feeding five tonight.' He knew we were all struggling and did that for all of us during the entire shutdown. That's just the kind of man that he was."
His kindness was on full display in May 2020, when he and Kathleen took their $1,200 stimulus checks, and, along with several other community partners, served up over 600 free meals to semi-truck drivers who were getting their load weighed and examined at the Inkom Port of Entry on Interstate 15.
Scott Hadley, owner of Hadley's House of Wheels and a local car wholesaler, described his friend Russell of 25 years as someone who was "ever-evolving." Justin affirmed the sentiment, saying that his father heavily immersed himself into new hobbies until he either burned out or it just became boring.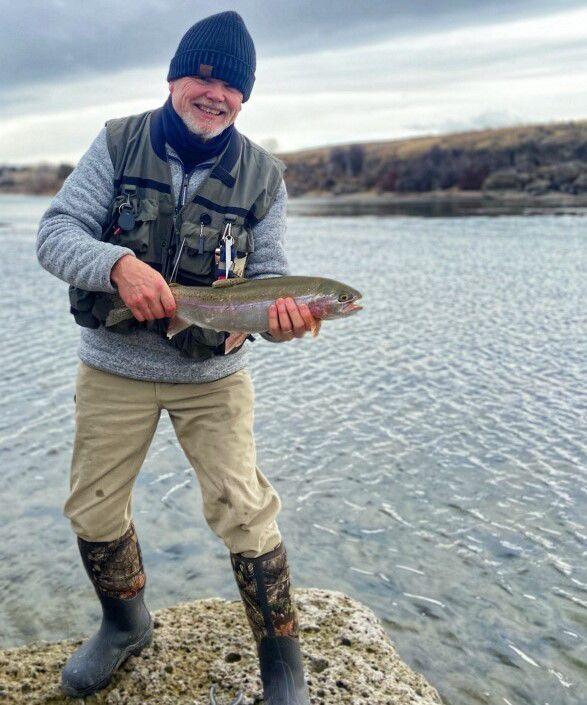 Russell was a huge fisherman when his children were young and he loved tying his own fly-fishing ties. He loved to cook and experiment with new recipes, including smoking anything and everything from meats to nuts to salt even. And he wasn't shy in sharing his food knowledge with anyone who would listen.
"He would always remind me, 'You know that has carbs in it,'" Maddy said. "Or he'd say, "A tablespoon of ketchup has the same amount of sugar as a doughnut."
While he wasn't an avid fisherman in his later years, Russell still loved recreating in the outdoors, taking family camping trips to Birch Creek northwest of Idaho Falls and riding side-by-side ATVs as often as he could. He tried his hand at leather and wood working, braided paracord bracelets, worked on crosswords and sudoku and was someone who loved working with his hands, Kathleen said.
As a mostly carefree person himself, Russell had a way of not just enjoying the small moments in life, but also finding a way to revel in those experiences with those around him. Whether it was convincing dishwashers to take a bite of "cake" made of coffee grounds and topped with whipped cream, sending employees on a scavenger hunt for the key to the basement the Sandpiper didn't have or to a nearby hotel for the ingredients for dehydrated ice, Russell wanted those around them to, even if for just a moment, stop and smell the roses so to speak. He vicariously found happiness in seeing others happy.
Southeast Idaho, and Pocatello in particular, lost a great one with Russell's passing, said Phil Meador, the owner of Phil Meador Auto Group, which includes the Subaru, Ford and Toyota dealerships in Pocatello.
"Most of us are feeling pretty helpless right now, and as far as Kathleen and his family goes, our thoughts and well-wishes go out to them," Meador said. "I hope they know there are people around them that love and care deeply for them.
One of Russell's business partners at the Sandpiper, Cal Percy, added, "I'm just devastated. Rod was just so generous and definitely too young to go. The whole community will really miss him — I know I will."