POCATELLO — A local mother who was stabbed several times Saturday night has been stabilized but remains in critical condition at a Salt Lake City hospital as of Monday morning, according to the Pocatello Police Department.
Authorities are not releasing the woman's name, but she is expected to survive, according to several posts from the woman's family on an online fundraiser created on social media.
The man accused of stabbing the woman, Steven Skylar Drain, 29, of Pocatello, is being held on a single count of aggravated battery for allegedly stabbing the woman at her home in the 500 block of South Eighth Avenue about two blocks from ISU around 9 p.m. Saturday.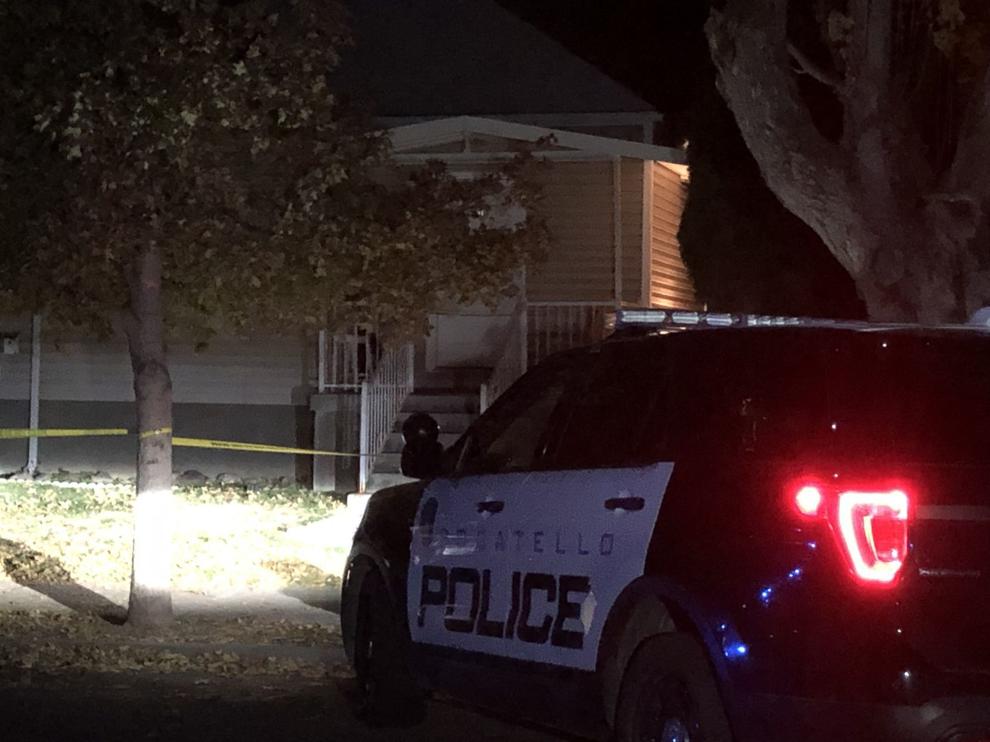 Drain was disabled with a Taser and then arrested by Pocatello police around 3:45 a.m. Sunday at the home of one of his relatives in the 1500 block of Zener Street in northwest Pocatello following a brief standoff, authorities said.
The woman Drain's accused of stabbing multiple times was initially transported via Pocatello Fire Department ambulance to Portneuf Medical Center before being airlifted by emergency helicopter from PMC to the University of Utah Hospital in Salt Lake City.
Police told the Journal Monday that Drain and the woman he allegedly stabbed were acquaintances but would not comment further on how the two knew each other.
The family of the woman who was stabbed has set up an online fundraiser on Facebook, accessible by visiting the following case-sensitive link: bit.ly/31gudyg. As of Monday evening, the fundraiser had earned $2,150 of its $5,000 goal.
Pocatello police said they quickly identified Drain, who also goes by the name Johnny McLeod, as the individual who had stabbed the woman multiple times and they issued a press release Saturday night alerting the public that he was a "person of interest" in the case.
Police said they received "several tips" from Pocatello residents about Drain's whereabouts after issuing the press release. That information led Pocatello police patrol officers and detectives to the Zener Street residence where Drain was located.
Pocatello police said that Drain barricaded himself in a bathroom at the Zener Street residence when they arrived and after an hour of discussions with officers he still refused to surrender. Pocatello police officers then breached the bathroom's door and confronted Drain, authorities said.
When Drain still refused to surrender he was Tased by police officers and taken into custody without further incident, police said. He was then booked into Bannock County Jail on the aggravated battery charge.
It's unclear if Drain was armed when he was arrested. Police said that during the course of their investigation they recovered the knife Drain used in the stabbing, but they declined to say where and when the weapon was recovered.
If convicted of aggravated battery for the stabbing, Drain faces up to 15 years in prison.
Drain has a criminal history that includes two prior convictions of misdemeanor battery in 2017 and 2018. He was also charged with felony aggravated battery in March 2013, though prosecutors dismissed the charge in July 2013.
His arrest early Sunday morning came as a big relief to residents in the ISU area of Pocatello, who had been told by police to lock all doors and windows and to report any suspicious individuals following the stabbing.
When police subsequently issued the press release identifying Drain as a "person of interest" in the stabbing, they urged the public not to approach him under any circumstances.
It's believed Drain fled the woman's residence on foot after allegedly stabbing her but police haven't yet said how he got to the residence on Zener Street nearly four miles away.
The 500 block of South Eighth Avenue was temporarily closed to all traffic by Pocatello police on Saturday night while they investigated the stabbing.