POCATELLO — A local woman is in the hospital after she was ejected from her vehicle Wednesday following a vehicle pursuit that ended in a rollover crash on East Day Street in Pocatello.
The incident began to unfold around 12:30 p.m. Wednesday when the woman, Marita G. Gonzales, 26, of Pocatello, was driving on Garrett Way at excessive speeds in a 2003 Cadillac DeVille, according to the Idaho State Police.
Bannock County Sheriff Tony Manu said a deputy tried to pull over Gonzales on Highway 30 before she reached Garrett Way, at which point she ignored his patrol vehicle's emergency lights and sirens.
When the pursuit reached Pocatello city limits, the deputy terminated the pursuit, Manu said.
Gonzales went through the intersection of Garrett Way and East Gould Street, continuing southbound onto North Third Avenue, ISP said.
Gonzales the hit a parked semi truck near the intersection of North Third Avenue and East Day Street, which caused the vehicle to roll, according to ISP.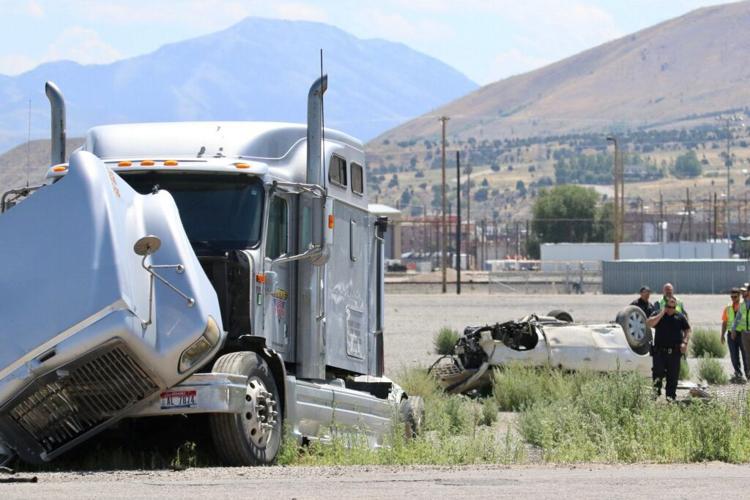 Gonzales was not wearing a seat belt and was ejected from the vehicle, ISP said. She was transported via ground ambulance to Portneuf Medical Center in Pocatello. PMC reported Thursday that Gonzales is in critical condition.
Idaho State Police said that all criminal charges Gonzales may face as a result of the incident will be handled by Bannock County.
State police said the investigation into the crash remains ongoing.