POCATELLO — Police say they fatally shot a 23-year-old local man wielding a knife outside of a south Pocatello residence late Tuesday night.
Neal Stuart Nevada, of Fort Hall, was fatally shot after fleeing the scene of a reported dispute with a woman, Pocatello Police said in a Wednesday afternoon news release.
The incident began to unfold around 11:15 p.m. Tuesday night when Pocatello police were dispatched to a disturbance in the 400 block of East Dunn Street involving Nevada, who was armed with a knife, and a local woman, police said.
A family member reported the disturbance between Nevada and the woman to police shortly after 11 p.m., Pocatello police told the Idaho State Journal during a press conference at City Hall around 1:30 a.m. Wednesday.
Police have not released what prompted the disturbance or any information about the relationship between Nevada and the woman.
Nevada fled from the scene of the disturbance in a vehicle and police confronted him about three blocks away outside of a residence near the area of South Second Avenue and Stansbury Street, police said.
Police did not provide information about Nevada's vehicle but said he fled from the scene alone.
The confrontation ended with Pocatello police fatally shooting Nevada outside of the residence after he exited the vehicle, police said. Chubbuck police, Bannock County sheriff's deputies and Idaho State Police troopers also responded to the incident but were not participants in the shooting, police said.
Police attempted to perform life-saving efforts on Nevada, and Pocatello Fire Department paramedics were called to the scene to revive him but were unsuccessful, police said.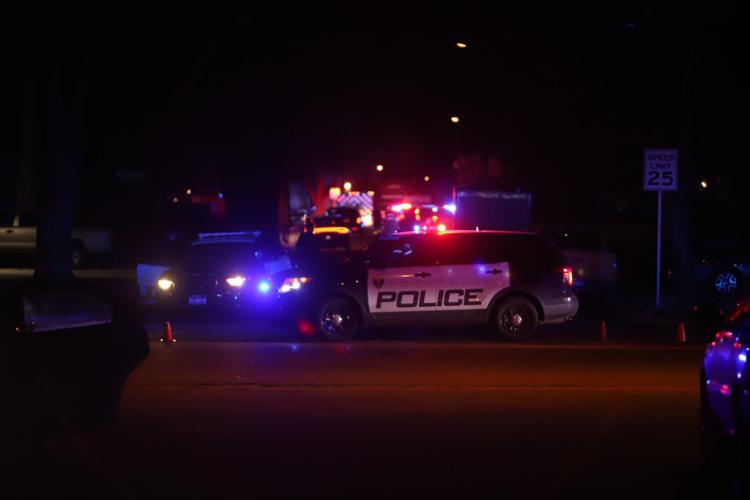 Nevada had a lengthy criminal history dating back to when he was a juvenile.
In addition to being convicted of felony battery against a correctional officer in January 2019, Nevada's criminal record includes convictions of battery, malicious injury to property, driving under the influence, petit theft, resisting and obstructing arrest and providing false information to law enforcement.
No other injuries were reported during the incident, police said.
Police temporarily cordoned off the area of South Second Avenue and Stansbury Street with police tape while they investigated the shooting.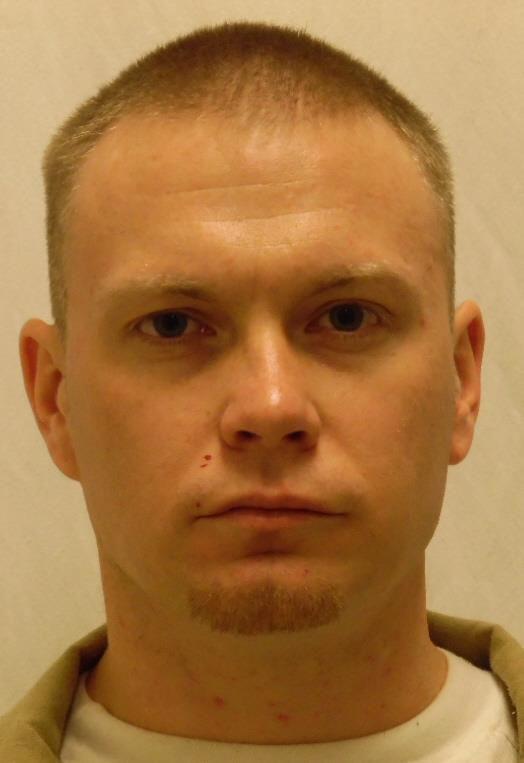 Tuesday night's fatal shooting was the second officer-involved shooting for the Pocatello Police Department in less than two months. On Jan. 6, Pocatello police and other Southeast Idaho law enforcement officers shot and wounded Trevor Alan Van Horn, 29, of Idaho Falls in the parking lot of the Sizzler restaurant along Pocatello Creek Road following a multi-agency narcotics investigation.
The names of the officers involved in the shooting have not yet been released but authorities have confirmed that members of the Bannock County Sheriff's Office, Pocatello Police Department and Idaho State Police were participants.
Van Horn remained in critical condition at Portneuf Medical Center's intensive care unit for several days before he was transported to the Bannock County Jail in Pocatello, where he remains incarcerated on a $100,000 bond awaiting the adjudication of his criminal case.
Authorities told the Idaho State Journal last month that Van Horn fired multiple shots at the pursuing law enforcement officers during a police chase that prefaced the shooting and began at a hotel near the restaurant. Officers did not open fire on Van Horn until they confronted him outside Sizzler, police said last month.
Following the shooting at Sizzler, court records say Van Horn was charged with two counts of illegally possessing a firearm as a convicted felon, one count of trafficking meth, one count of trafficking heroin and possession of a controlled substance with the intent to deliver, all felonies.
If convicted of the charges against him, Van Horn faces no less than 26 years and up to life in prison as well as no less than $65,000 and up to $325,000 in fines.
Van Horn is due back in court for a hearing where prosecutors will determine if there is enough evidence against him to take his case to trial on March 9.
The East Idaho Critical Incident Task Force will investigate both the January shooting at the Sizzler parking lot and the Tuesday night shooting outside the south Pocatello residence. The task force, an organization comprising East Idaho law enforcement agencies, is called in to investigate any time an officer-involved shooting occurs in the region.
The Idaho Falls Police Department is handling the investigation into the shooting at Sizzler and Idaho State Police will lead the investigation into Tuesday night's shooting, police said.
Pocatello Police said it will not be releasing additional details about Tuesday's officer-involved shooting and deferred all future comments to the Idaho State Police.