Local police have taken a big bite out of what authorities are calling a significant drug trafficking ring with the federal indictments of four East Idaho residents, including a man shot by police outside of the Sizzler restaurant in Pocatello earlier this year.
A federal grand jury recently indicted Idaho Falls residents Trevor A. Van Horn, 29; Debra J. Trujillo, 61; and Jesse W. Kirby, 43; as well as Robert J. Winterholler, 34, of Fremont County. All four are accused of a series of drug-related crimes, including conspiring together to possess and distribute over 500 grams of methamphetamine between November 2019 and January 2020, federal court records say.
"This case has involved major players involved in trafficking narcotics in multiple states," says Idaho State Police Lt. Clint Skinner, who is also the Bannock area task force commander for the Oregon-Idaho High Intensity Drug Trafficking Area, or HIDTA. "This is definitely a significant and far-reaching case for East Idaho and involves the distribution of meth, heroin and fentanyl."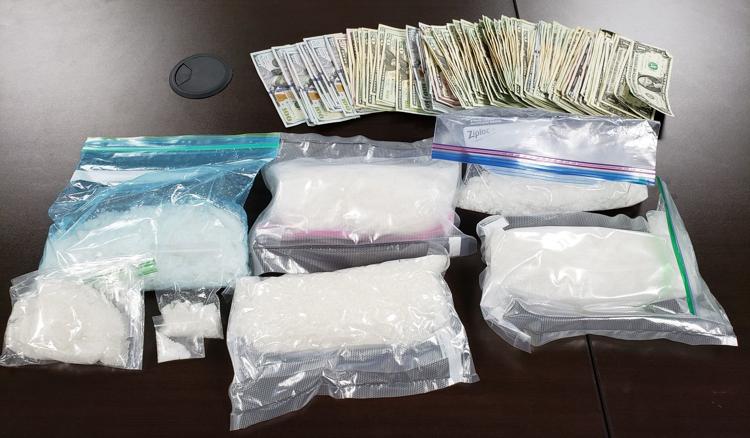 In addition to the conspiracy charge, the indictment filed in U.S. District Court in Pocatello on Feb. 25 charges each defendant with one felony count of possession of meth with the intent to deliver. The indictment also charges Winterholler with three additional felony counts of possessing meth with the intent to deliver and Van Horn with possession of a firearm in furtherance of a drug trafficking crime and possession of a firearm by a prohibited person, both felonies.
Moreover, local police say Van Horn, the man who police shot and critically wounded in the Pocatello Sizzler parking lot on Jan. 6 after he opened fire on them during a vehicle and subsequent foot pursuit spanning several blocks on the city's north side, was receiving meth deliveries from a Los Angeles, California, man and he also distributed fentanyl responsible for causing several overdoses in the Gate City area this past Christmas, according to police reports the Journal recently obtained.
The indictment stems from separate incidents in several law enforcement jurisdictions over the last several months as part of an Oregon-Idaho HIDTA multi-agency narcotics investigation. In addition to Bannock County, the Oregon-Idaho HIDTA involves 13 counties in both states that work together to identify, disrupt and dismantle drug trafficking and money laundering organizations.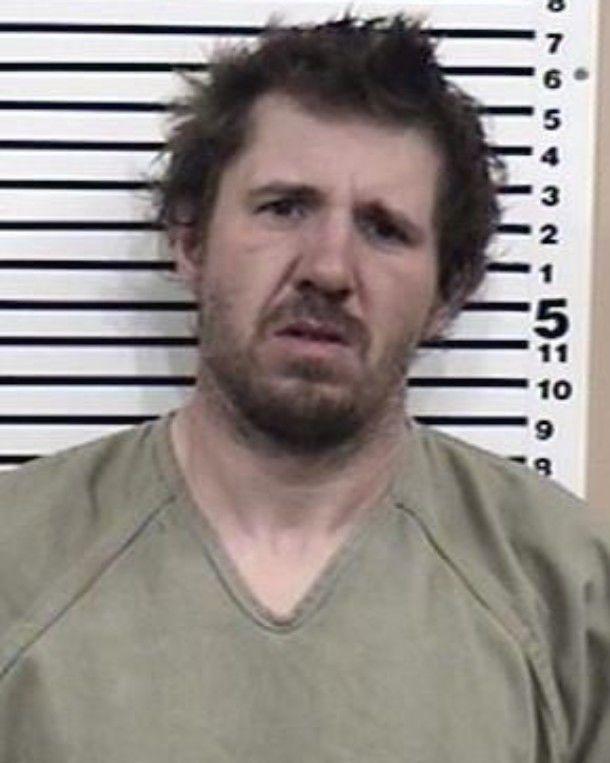 The first incident involved police locating nearly 5 combined pounds of meth allegedly in the possession of Winterholler and Trujillo during three separate seizures in Bonneville and Fremont counties on Dec. 16, 2019, according to a Dec. 17 Bonneville County Sheriff's Office news release.
Around 3 p.m. on Dec. 16, 2019, Winterholler had coordinated to deliver 1 pound of meth to an undercover officer at the KJ's Travel Center on Iona Road just North of Idaho Falls, sheriff's deputies said. After police observed Winterholler sitting inside his vehicle in the parking lot of the convenience store they confronted and detained him and another individual while they executed a search of the car, deputies said.
After searching the vehicle, sheriff's deputies found approximately 1.3 pounds of meth inside the car, deputies said. Winterholler was subsequently arrested and transported to the Bonneville County Jail in Idaho Falls and charged with felony drug trafficking in meth in Bonneville County, deputies said.
Shortly after the traffic stop, detectives served search warrants at Winterholler's residence in Fremont County on 2100 East and at a camper trailer located at 905 W. Sunnyside in Idaho Falls, deputies said.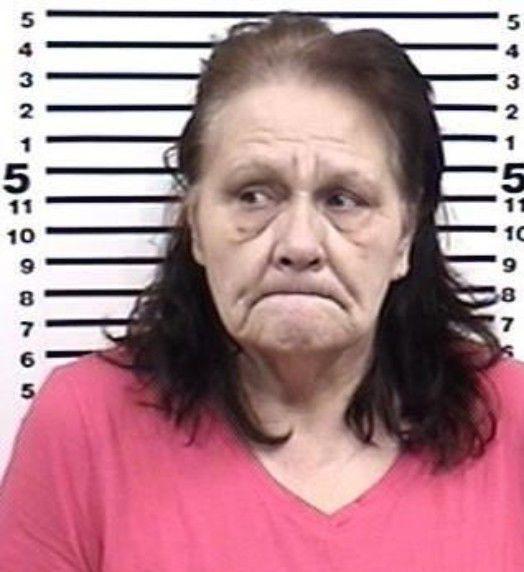 Upon arriving at the camper trailer on West Sunnyside, deputies confronted and detained Trujillo, who had been living there. During their search of the camper trailer detectives discovered approximately 3.5 pounds of meth and over $4,900 in cash, deputies said.
Trujillo was arrested and transported to the Bonneville County Jail where she was charged with felony drug trafficking in meth.
Pocatello police and other Southeast Idaho law enforcement officers on Jan. 6 shot and seriously wounded Van Horn in the parking lot of the Sizzler restaurant along Pocatello Creek Road following a multi-agency narcotics investigation, police told the Journal in January.
The names of the officers involved have not yet been released but authorities have confirmed that members of the Bannock County Sheriff's Office, Pocatello Police Department and Idaho State Police were participants in the shooting.
Van Horn remained in critical condition at Portneuf Medical Center's intensive care unit for several weeks before he was transported to the Bannock County Jail in Pocatello, where he remains incarcerated with no bond.
At the time of the shooting, Van Horn had been under police surveillance since at least Dec. 20, 2019, in connection with an ongoing narcotics investigation, police said. Around 8:30 a.m. on Jan. 6, state police learned from a trusted confidential informant that Van Horn allegedly sold fentanyl responsible for causing several overdoses in Pocatello around Christmas time, police said.
Around noon on Jan. 6, state police pinged Van Horn's cell phone and discovered he was at the Fort Hall Casino, police said. A state police detective observed Van Horn meeting with another individual later identified as Daniel M. Baker, 50, of Los Angeles, California. During a subsequent traffic stop of Baker on Interstate 15 south of Fort Hall, police seized four firearms, approximately $15,000 in cash and over 18 grams of meth, police said.
Baker was arrested and charged in Bannock County with one count of possession of meth with the intent to deliver, a felony. Baker was released from jail on Jan. 8 after posting a $25,000 bond.
The charges against Baker were dismissed on Feb. 26 following Baker's death, according to the Bannock County Prosecutor's Office. The Bannock County Prosecutor's Office did not comment further on the details surrounding Baker's death or when it occurred.
The surveillance of Van Horn continued after Baker's arrest on Jan. 6, and around 5:45 p.m. police observed Van Horn enter the parking lot of the Chevron and Burger King on the corner of Pocatello Creek and Bench roads, police said. When police attempted to confront him, Van Horn drove over the sidewalk and police heard the sound of gunfire as he fled, police said.
Van Horn crashed his car on Bench Road near the Quality Inn and Super 8 Motel and fled the scene on foot, ran back to the Chevron and Burger King, hopped a fence adjacent to Interstate 15 and attempted to carjack several passing motorists, police said.
Police continued to chase Van Horn on Pocatello Creek Road as he fired several more shots at pursuing officers before police ultimately shot and wounded him in the Sizzler parking lot, police said.
Police seized 85 grams of heroin, 149 grams of meth, 372 grams of marijuana and two firearms — a .380-caliber semi-automatic pistol and a .22-caliber revolver — from Van Horn's vehicle or person following the incident, police said.
Court records say Van Horn was charged after the shooting with two counts of illegally possessing a firearm as a convicted felon, one count of trafficking meth, one count of trafficking heroin and possession of a controlled substance with the intent to deliver, all felonies.
The most recent incident related to the Feb. 25 indictment involved an Idaho Falls police officer on Jan. 31 locating 458 grams of meth in Kirby's possession after allegedly witnessing him complete a drug transaction in a parking lot on the 2000 block of Jennie Lee Drive in Idaho Falls, police said.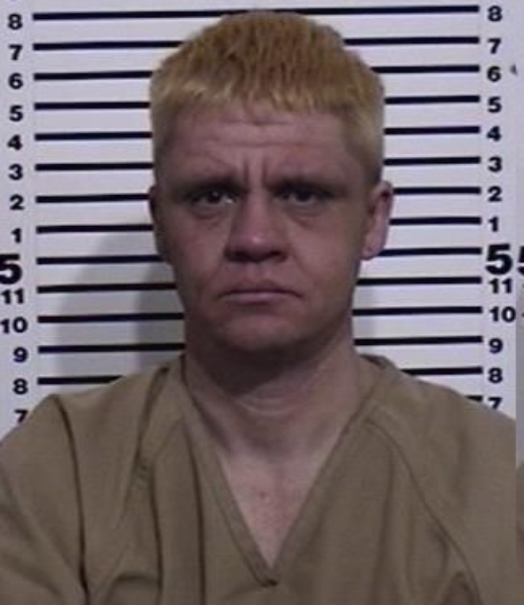 While driving a gray dodge stratus, Kirby fled the scene but quickly crashed into a nearby snowbank, at which point he started fleeing on foot, police said. The Idaho Falls police officer was able to catch Kirby not far from the scene and arrested him. Along the path Kirby used to run from police, the officer located a bag containing over 1 pound of meth, police said.
Kirby was subsequently arrested and charged in Bonneville County with one count of trafficking meth and one count of eluding police, both felonies, as well as several misdemeanor charges.
Following the filing of the federal indictment, the criminal charges for each defendant have been dismissed at the Idaho district court level. Winterholler remains incarcerated at the Madison County Jail in Rexburg and Van Horn is currently incarcerated at the Bannock County Jail in Pocatello. It remains unclear if Kirby and Trujillo are currently incarcerated pending the adjudication of their cases.
The case is set for trial on June 22 at 1:30 p.m. in the Federal Courthouse in Pocatello.
If convicted of the charges against them, each defendant faces no less than 15 years and up to life in federal prison.
"We have spent a significant amount of man hours by several law enforcement agencies investigating this case," Skinner said. "These arrests and subsequent indictments will hopefully limit the amount of narcotics being delivered in this area and get some major players in the local drug scene off the streets."