REXBURG — Reporters, from as far away as the New York ABC affiliate and as near as the Rexburg Standard Journal, camped out from 8 a.m. to 5 p.m. Thursday in the Rexburg police station waiting for Lori Vallow to show up. She never did.
The waiting game was a result of Rexburg Police releasing a statement that Vallow had until Thursday to physically produce her missing children, 17-year-old Tylee Ryan and 7-year-old J.J. Vallow, to either Rexburg police or Madison County office of the Department of Health and Welfare. Police served Vallow this order on Saturday in Princeville, Hawaii, where she has been living for at least a month with new husband, Chad Daybell.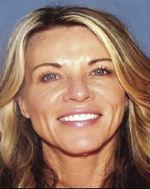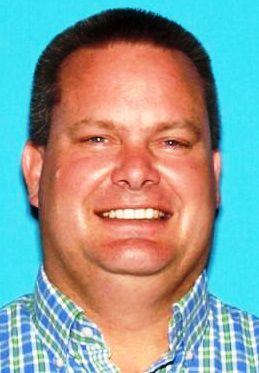 Tylee and J.J. have not been seen since September. Vallow and Daybell fled their Rexburg townhome in November after lying to police about the children's whereabouts when officers went to the residence to conduct a welfare check on the children.
Vallow's failure to produce the children Thursday could put her in contempt of court. It will be up to a Madison County judge to decide whether to find her in contempt and, if so, what that contempt penalty will be and if it will include extraditing Vallow and Daybell from Hawaii to Rexburg to face that contempt charge.
Vallow wasn't the only one absent from Rexburg.
Her attorney, Sean Bartholick, was missing from his Rexburg office as well. The Post Register last spoke to Bartholick in his office on Monday. Employees from Bartholick's office told KSL reporter Garna Mejia that he was out of town.
J.J.'s biological grandparents, Larry and Kay Woodcock, were in Rexburg for the second time in a month. The Louisiana couple spent hours both with police and journalists on Thursday.
The day culminated in a last-minute 5 p.m. press conference with Kay Woodcock at the Standard Journal office.
"How do you not have them for four months? What kind of mother does that?" Woodcock said at the press conference. "The only word that is coming to mind is 'monster.'"
Woodcock said she was informed Vallow and Daybell are still in Hawaii.
Woodcock said she and her husband were less optimistic about the children's outcome after Thursday's no-show, but they don't plan to accept the worst possible outcome until it is proven to be true.
However, Larry Woodcock did say while walking out of the Rexburg police station that he was feeling better after speaking with police. Kay Woodcock elaborated on that statement.
"We know now that there is some recourse that can be taken after this and the recourse did make us feel better. ... They're going to make her accountable," Kay Woodcock said.
While Kay does not know exactly what that recourse will look like, she indicated that police said extradition from Hawaii to Rexburg could be a possibility.
"We both had our hopes up a lot today that we would hopefully be able to see our grandson, and now I'm quite disappointed," Kay Woodcock said.