POCATELLO — A 25-year-old local real estate developer is breathing new life into dilapidated, crime-ridden west Pocatello apartment complexes.
Pocatello resident Dakota Worrell of the Wyoming-based DW Investors, LLC, is currently working to renovate and rebrand the 42 studio units located inside the complex formerly known as the Thrifty Living apartments. Worrell has plastered a fresh layer of bright red paint onto the complex he now calls the Crimson Court, located on the 500 block of North Main Street in Historic Downtown Pocatello.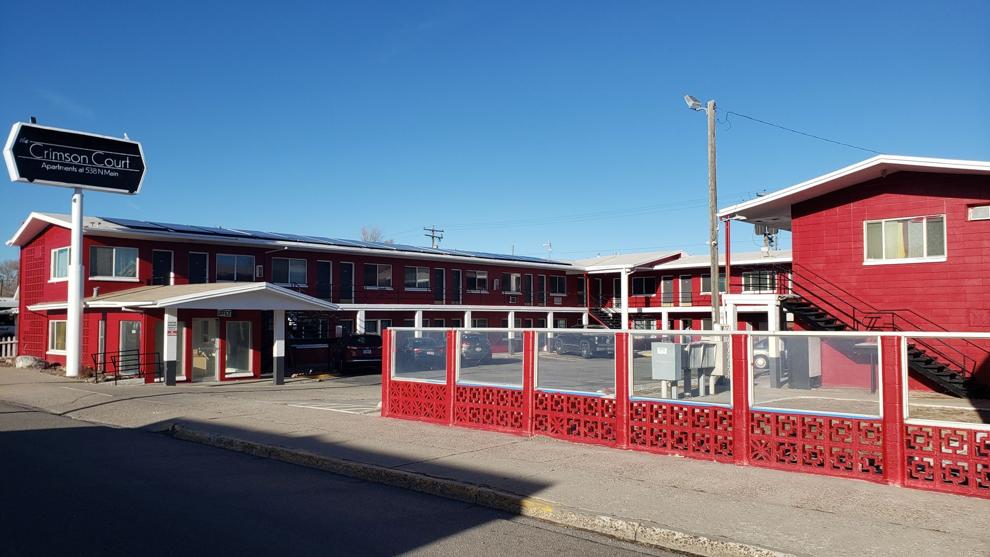 "We probably bought one of the worst-occupied properties in the area," Worrell said about the former Thrifty Living apartment complex. "When we first started renovating, we had several apartments completed and for the first two months couldn't get anyone to move in because the reputation was so bad — especially bad for drugs, crime and prostitution. It was a low-lit area with high traffic. So what we did was remove all of the existing tenants who could not meet new requirements and are completing a full systematic remodel of the entire building. We are creating a courtyard dog park outside, renovating every unit, adding an on-site office and installing a security system and new lighting."
In just a few short weeks, Worrell says the appearance and reputation of the complex has done an about-face, with occupants living in every available studio and a waiting list that's 16 people long. The owners of several nearby businesses have been very thankful, Worrell says, as they are no longer constantly shooing away questionable characters loitering around their buildings.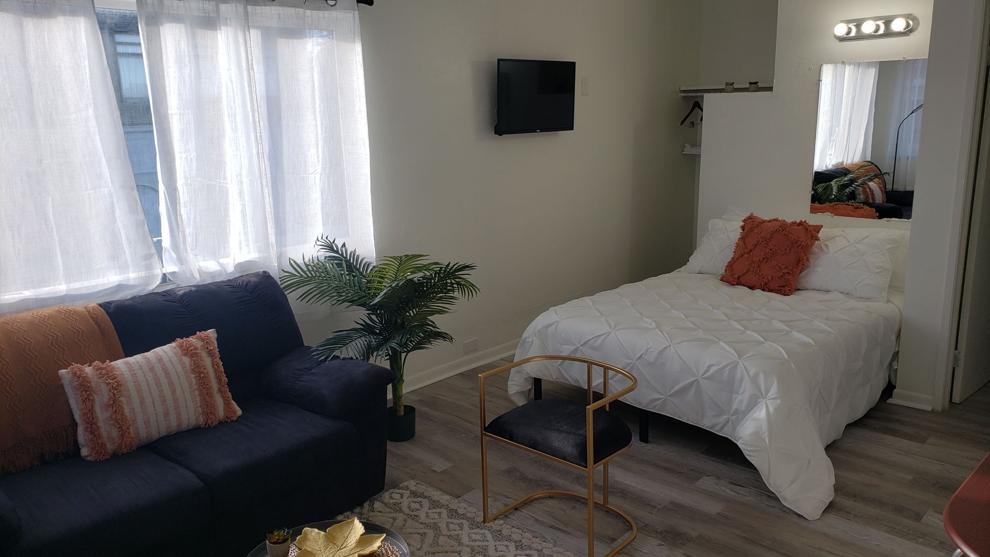 Each of the units inside the Crimson Court come with a bathroom and small kitchenette. The complex will have an on-site laundry facility, a limited number of handicapped and reserved off-street parking spaces in the lot in front of the building and many more parking spaces in a lot behind the building and adjacent to the alleyway between North Main Street and North Harrison Avenue, Worrell said.
Rent for each unit includes the cost of basic utilities — gas, water and electricity — and is $475 per month. Worrell said he is also exploring options for providing Wi-Fi to each tenant for no extra charge.
Worrell says apartment complexes, particularly those intended for low-income renters, will almost always be more susceptible to crime compared to homes in the suburbs. But much like what he did when turning the Casa del Rio apartments on the 700 block of West Lewis Street into the Paramount, Worrell hopes to keep crime at bay near the Crimson Court by instilling a sense of community among its occupants.
"Our goal is to really develop a sense of community at all our properties," Worrell said. "For example at the Paramount, every month we project movies onto the side of the complex and at our own expense pull out the grill and cook up some food. All of our residents invite their friends, sit on the lawn and watch the movie with a free meal."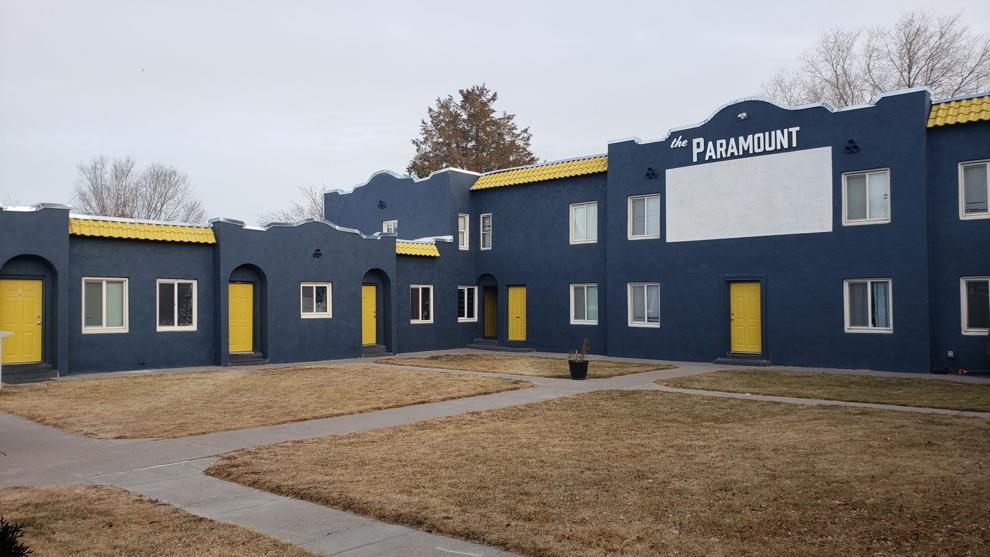 Worrell says he has not quite figured out what type of wow-factor event will happen monthly at the Crimson Court, but he wants to establish some type of gathering area and special event as a means to connect tenants with one another.
"When you build a community of people that know each other and understand what is going on in their neighborhood, you notice that crime starts to decrease exponentially," Worrell said. "Not only do people communicate, but they watch out and they start to take pride in where they are living."
Ensuring housing options exist for the most vulnerable population is a critical aspect of Worrell's investments, but the benefit of transforming blighted properties is really three-fold, he said. Worrell's investments into what many would characterize as neighborhood eyesores increases competition and also incentivizes nearby property owners to invest in their own properties.
"When these apartments are dilapidated, they are never fully occupied," Worrell said. "Most of them are vacant or overrun with squatters and are basically not in the supply of the market. So when we fix these up we're essentially introducing new housing to the market, which increases competition and it drives down rents. This new housing on the market increases supply while demand is hopefully staying the same."
Worrell continued, "The second aspect is that dilapidated buildings bring down the value of all properties in the area. Nobody is going to dump money into fixing their own home if there is a home or apartment complex down the street that's just gone completely downhill."
As an example, Worrell said that after he renovated a six-unit apartment complex on the 800 block of North Grant Avenue two years ago, which included installing a new roof, at least six other homes on the street had new roofs installed.
"It really is a domino effect," Worrell said.
With three properties under his belt in west Pocatello and another in the Blackfoot area, Worrell said he is nearing his threshold of owning and managing six different properties. While he will consider any property in any location so long as the price is right, he has great affection for the Downtown Pocatello area and is looking forward to what lies in store next.
"Downtown Pocatello is really where our interest lies," Worrell said. "I walk down Main Street, stroll through the parks and along the Portneuf River, and in my opinion, Downtown is the most beautiful part of Pocatello. I'm certain that nobody will be able to convince me it doesn't have the most character, and that's something we look forward to making even better."