IDAHO FALLS — Authorities are asking for the public's help in identifying the masked men who committed a brazen armed home invasion along a busy East Idaho road last week.
No one was injured during the incident that occurred on Wednesday morning at a house in the 3200 block of East Lincoln Road just east of Idaho Falls.
Local law enforcement agencies are intensely looking for suspects in the home invasion and Crime Stoppers is offering a $500 reward for information leading to the arrest and conviction of those who committed the crime.
The Bonneville Couny Sheriff's Office said the person who resides at the home reported that upon answering a knock on the front door around 6:20 a.m. Wednesday that two men "forced their way" inside the residence.
The one home invader was armed with a pistol and held the resident at gunpoint in a front room while the other home invader "took valuables from other parts of the house," the Sheriff's Office said.
The home invasion only lasted a few minutes and the victim said that the two men fled in a white or light-colored sedan heading eastbound on East Lincoln Road toward Ammon Road, the Sheriff's Office said. Authorities have not provided the home invasion victim's name, age or gender or commented on what was stolen from the home.
A security camera at a nearby business captured what authorities believe could be a photo of the suspects' car. The Sheriff's Office has distributed that photo to the media and public in hopes of turning up information about the home invaders.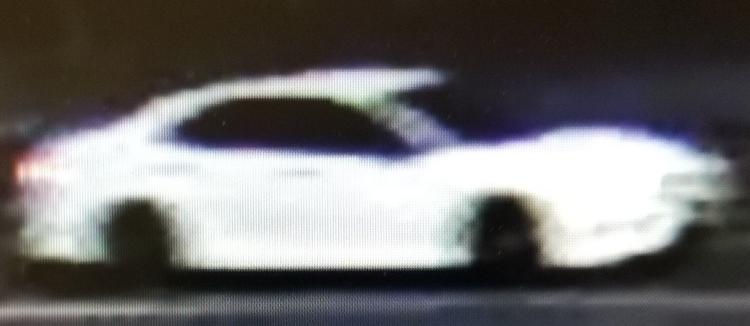 The Sheriff's Office said the victim of the home invasion described the two suspects "as being slender, approximately 6 feet tall, wearing masks, gloves, and hooded sweatshirts" and "one of the suspects' sweatshirts had a white marking or design on the front."
Anyone with information about the home invasion is being asked to immediately contact the Sheriff's Office at 208-529-1200. Information can also be provided via Crime Stoppers at 208-522-1983, online at ifcrime.org or via Facebook by searching Crime Stoppers Idaho Falls Bonneville County.