POCATELLO — Several fundraisers are afoot for a young local man recently diagnosed with an advanced stage of a rare type of cancer.
The family of 19-year-old Arik Mayer has launched an online fundraiser and is participating in a silent auction pint night fundraiser at Jim Dandy Brewing on Wednesday evening to help raise funds for his upcoming treatment and living expenses out of state, says his aunt Adria Mead.
"Right now, Arik is handling this in stride just like the rest of us," Mead said. "He's so appreciative of all the love and support he's received. The first round of chemotherapy has been tough, but he has been fighting through it with a good attitude and a smile on his face. We all just love him so much." 
What began with some pain and a lump in his throat in early spring resulted in the June diagnosis of stage 4 Nasopharyngeal Carcinoma, a rare type of cancer in the head and neck area, Mead said.
Initially, Mayer was receiving treatment at a cancer center in Pocatello, but was first transferred to the Huntsman Cancer Institute in Salt Lake and ultimately sent to the University of Texas MD Anderson Cancer Center in Houston where he will receive both chemotherapy and costly photon radiation therapy, Mead added.
"They sent the first chemo treatments so he could begin treatment in Pocatello with all his family," Mead said. "Then he will go to Houston in a few weeks with his grandmother, Iris, who spent her career working as an emergency room nurse. We are all rallying behind him in support."
Mayer is a recent graduate from Pocatello High School who finished with an associates degree in AutoCAD from Idaho State University where he was set to enroll this fall on scholarship before the diagnosis. He has since deferred his first year until he's healthy, Mead said.
"Arik is just one of those people who does so many different things and it's just incredible," Mead said about her nephew. "He played baseball in junior high and high school, his family has always purchased a family pass to Pebble Creek so he's an avid snowboarder. He loves riding dirt bikes, is an avid chess player, loves the guitar and used to play the violin. He's a man of many talents."
When Hailee and Davis Gove, the owners of Jim Dandy Brewing in Pocatello, found out about Mayer's donation, they soon reached out to the family to see how they could help, Hailee said. Mead added that she was pleasantly surprised when the Gove's offered to host a fundraiser pint night.
Hailee says Arik Mayer is the son of a family friend. Mayer's father, Aaron, has known the Goves for ages, she said, adding that those at Jim Dandy wanted to step up as soon as they learned of the situation.
"We found out that Arik had stage four cancer in June and just wanted to do a pint night to raise as much money as possible to help with treatment and living expenses," Hailee said. "They have a GoFundMe page going right now with a $10,000 goal and we are hoping to raise double that at the pint night."
Accessible by visiting gofund.me/78127b57, the GoFundMe campaign has raised $7,275 of its $10,000 goal as of Tuesday evening.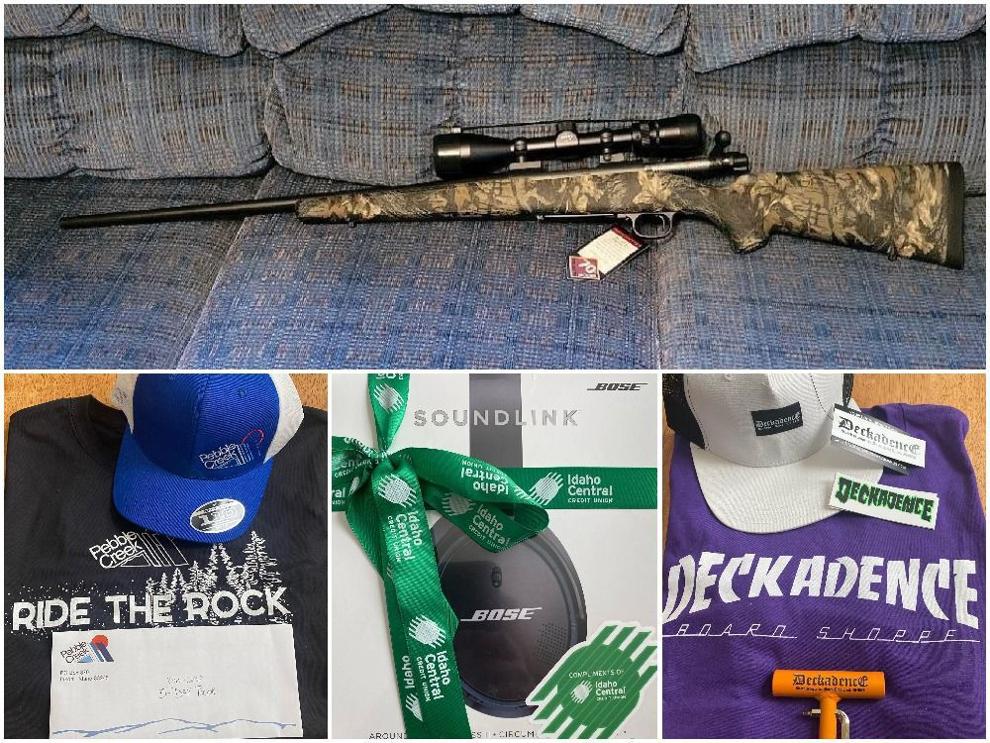 The pint night at Jim Dandy will begin at 6 p.m. on Wednesday and 10 percent of all proceeds at the brewery will go to the Mayer Family. Further, The Mayers will receive 100 percent of the proceeds from a silent auction, which includes, among many other items, a pair of Bose Soundlink headphones, an Arbor Element Rocker Snowboard and a Winchester Model 70 rifle in .300 Magnum with a camo synthetic stock and a 3x10 Swift scope. Auction tickets are $10 each or three for $20.
"We are so incredibly grateful to the Pocatello community and the generosity of such a huge amount of local businesses," Mead said. "And the fact Jim Dandy approached us about doing the pint night is just amazing. All of the silent auction items were donated from Pocatello businesses and beyond and we are just blow away with how supportive everyone has been — it's almost a little overwhelming. I honestly don't even know how to say how thankful we are."